As COVID-19 lockdowns ease in many parts of the world, the option to take a holiday is again becoming possible. But with travel unlikely to return to normal anytime soon, at least until a coronavirus vaccine is in place (if ever), what will it be like travelling with a dog in a post COVID-19 world and how can you stay safe?
Can Dogs Catch Coronavirus?
There have been a few isolated cases where dogs have tested positive to the novel coronavirus, SARS-CoV-2. But compared to the millions of humans diagnosed with coronavirus, the likelihood of a dog catching the virus seems low. And while some cats have shown symptoms, dogs have remained asymptomatic.
There is also no evidence that dogs can transmit SARS-CoV-2 back to humans or have been involved in the transmission of the virus. However, theoretically the virus could be transmitted on pet fur, although the likelihood of transmission on porous materials like this is lower.
For this reason, if you have COVID-19 or are currently in quarantine, it is recommended that you don't have contact with your pet. Try to have someone else look after your pet for you, whether other members of your household who you are isolating from or someone outside of your household.
Note that canine coronavirus is a completely different virus to the one that causes COVID-19. Canine coronavirus is generally mild, principally causing diarrhoea. There is a vaccine available, although it is not as commonly given as other dog vaccines.
Should Dogs Practice Social Distancing?
As theoretically dogs can pass on coronavirus via their fur (as well as collars and leashes), you should consider social distancing your dog. However, this also depends on your own comfort levels and the number of coronavirus cases in your community.
Certainly, if there are high levels of coronavirus in your community, you should keep your dog away from other people, plus other dogs. However, if the numbers of coronavirus cases in your community are low, with low or non-existent levels of community transmission, and you are comfortable with it, you may consider allowing others to pat your dog, a rare option for contact in this time of social distancing.
As always though, don't allow your dog to approach others and have contact without their permission. Also be extra careful around children, where your invention may be required.
Should You Fly Overseas with Your Dog?
While the opportunity to travel overseas is becoming available again in some parts of the world, think carefully about where you should travel, especially if you are travelling with your dog.
At this point in time, I would advise against flying with your dog internationally. Many international flights have been cancelled and haven't yet resumed. If flights are operating, the flying of pets has often been restricted or completely stopped. It may not be possible to take your pet on your international flight like normal.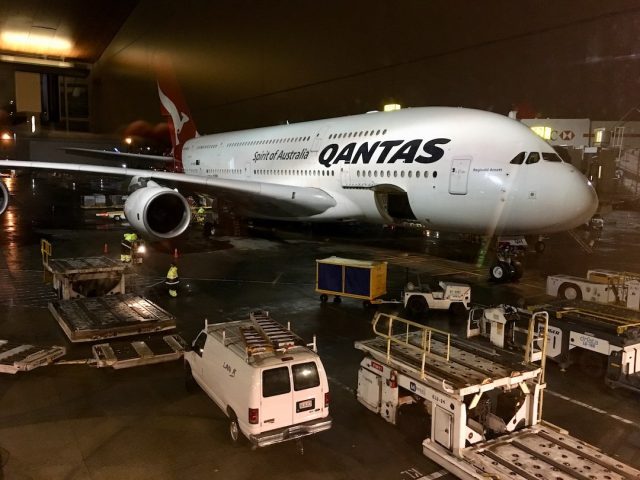 Even if you are able to fly to your destination with your dog, if an outbreak occurs again and flights are stopped, you might not be able to return home. We know from earlier this year that this occurred quite suddenly. If you need to rely on a repatriation flight to return home, many of these flights have not allowed pets onboard.
I instead recommend travelling to a destination close to home. If you are crossing borders, consider how you can get home easily and safely with your pet, ideally by driving your own car. Alternatively, stay local and travel domestically with your dog for now. It's a great time to head out on a road trip with your dog.
Dining Out with Your Dog
As cafes and restaurants reopen as lockdowns ease, it is tempting to dine out again with your dog. While some parts of the world restrict those with dogs to outdoor tables or even takeaway only, if your dog is allowed to dine inside, such as in many European countries, perhaps reconsider taking advantage of this privilege.
Viruses such as the coronavirus are more likely to be transmitted indoors, rather than outdoors. So sitting at the outdoor tables with your dog, if possible, is the safer option. Not to mention that you'll make happier those restaurants who only grudgingly permit dogs inside. Alternatively, check out these alternatives to dining out with your dog.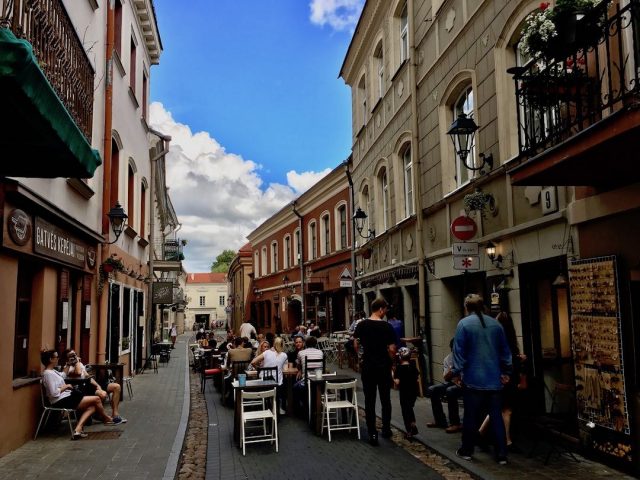 And while there are restrictions in many places on the number of patrons permitted at restaurants and cafes, luckily I've heard reports that dogs aren't included in these numbers, naturally!
Enjoy Dog-Friendly Sightseeing
In the coming months, many indoor attractions will remain closed or difficult to visit, such as through reduced numbers and new requirements for bookings. However, if you travel with a dog, except for some rare cases, these attractions have usually been off limits anyway.
Whether or not you are travelling with a dog, it's a great time to embrace dog-friendly sightseeing options. Head out into the great outdoors, take a dog-friendly hike, visit an historical site located outdoors, stroll through a beautiful town. Avoid crowded places and find places that are under the radar and under-visited. Your dog will be grateful and you'll be staying safer.
When Pet Cleaning Fees Are Welcome
Finally, a remark on those dreaded pet cleaning fees, charged by many hotels if you stay with a dog, regardless of how much your dog sheds and how clean you leave the room. Assuming that the fee is actually put towards a deep-clean of the room following your check-out, pet-friendly rooms where this apply are likely to be a safer option. But only if the last person to stay in the room also stayed with their pet…
Inspired? Pin this to your Pinterest board!