Scattered around the world are thousands of national parks. And given that most of these parks have been declared with the intention of conserving and protecting the area, which is often relative "wilderness", not surprisingly pets including dogs are not always allowed inside.
However, the rules and attitudes to pets being permitted inside national parks varies greatly around the world. While there are some countries that prohibit pets in basically all national parks, many countries are more welcoming to pets. Read on to find out more about whether your dog is allowed in national parks in various parts of the world.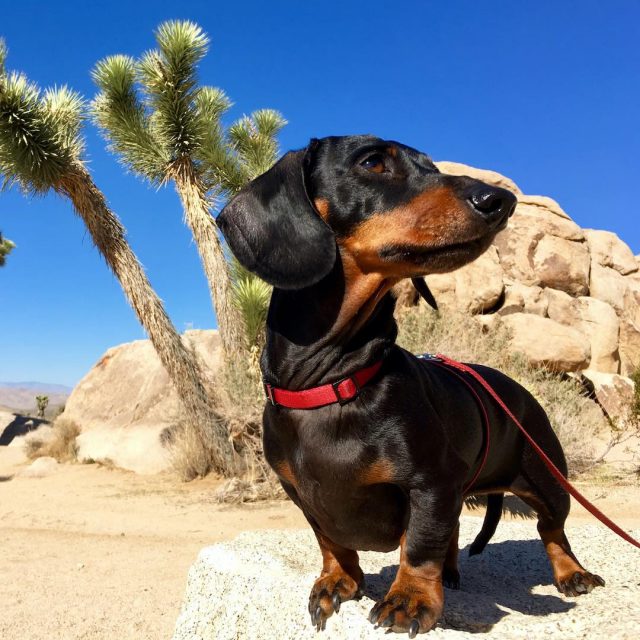 Are Dogs Allowed in National Parks in the United States?
The United States has a very balanced approach to pets in national parks. In general, pets including dogs are permitted inside most (but not all) national parks, but with restrictions.
Pets are most commonly allowed in developed areas (including inside your car and on paved walking paths), on some trails (although sometimes not the most popular hiking trails), and in many campgrounds and lodging facilities.
Pets are not permitted inside public buildings, in public transportation vehicles (including shuttle buses used in more popular parks), at designated swimming beaches and at other locations that differ from park to park.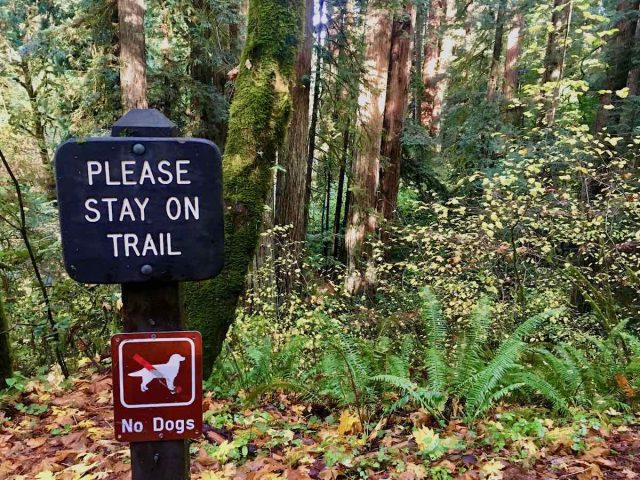 Pets must also always be on a leash, not exceeding 6 feet in length, or else crated. For more information, click here.
The US National Park Service website has a great map showing which parks and monuments do and don't allow pets. Green dots denote parks that allow pets, although you should click on the link for each individual park's pet policy. There are also meant to be red dots, showing parks that don't allow pets, but for some reason these are not displayed at the moment (as of May 2022).
Even if a park is marked with a red dot, I recommend viewing further details. Joshua Tree National Park is shown as a park that doesn't allow pets, but dogs are permitted in this park, at least in your car and within 30m of any road, picnic area or campground.
Many popular parks that restrict access to pets either have on-site kennels or can direct you to other nearby kennels, where your dog can spend the day while you're off on an adventure. For instance, this is the case at the Grand Canyon National Park, where your dog can board at the South Rim Kennel, if you're wanting to hike below the rim of the canyon.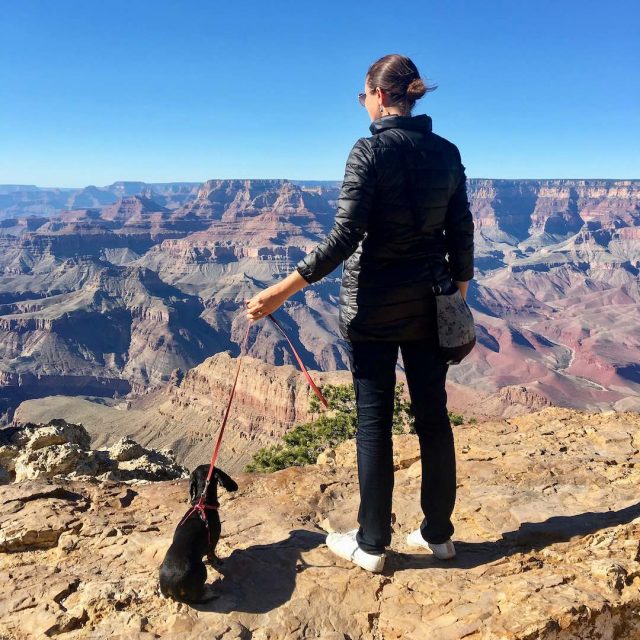 For some parks, it may also be better to visit the park with your dog outside of peak periods. Many of the more popular parks, such as Zion National Park, run shuttle buses during the peak season, with no private vehicles allowed. As pets are not permitted on these buses, it's better to visit during the off-peak season, when you can still drive around the park with your dog in your car.
Some parks are more dog-friendly than others. For instance, the Petrified Forest National Park in Arizona is one of the most dog-friendly national parks, thanks to all its trails allowing pets. The park is also now home to the first dog park in a US national park.
Are Dogs Allowed in National Parks in UK and Europe?
National parks are a bit different in Europe, with many parks not being areas of natural wilderness like they are in many other parts of the world, and often including villages and farms. For this reason, there are far less restrictions on pets including dogs in these national parks.
A surprisingly example of a European national park is the Cinque Terre National Park in Italy. Yes, this popular tourist attraction with its five villages and traditional terraces is a national park to help conserve it!
While there are restrictions on visitors, especially in the peak period, there are little to no rules aimed at dogs, other than the usual guideline to keep dogs on leashes and pick up after them.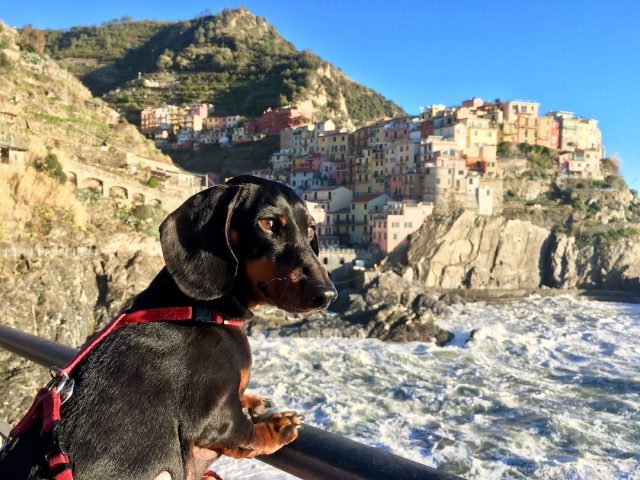 In the United Kingdom, there are 15 national parks and all allow dogs, encouraging responsible dog-walkers to visit them! However, there are regulations to follow.
In particular, your dog should be kept close by, within sight, and under your control. Leashes are required on open access land around farm animals, from March to July when many ground-nesting birds lay eggs on the ground, and if you dog doesn't respond to voice commands. See the previous link for the full rules.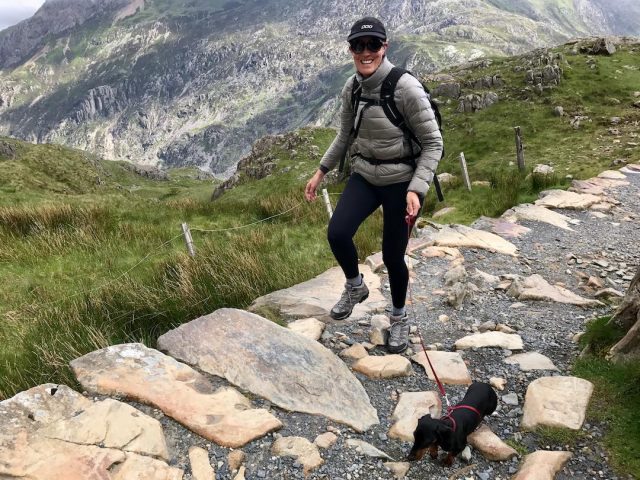 However, just because dogs are allowed in most national parks, with little to no rules except for requirements for leashes in some areas, doesn't mean there aren't ever exceptions.
A country with tighter regulations of dogs is Poland, home to 23 national parks. Unless otherwise signposted, walking dogs is strictly controlled, with dogs required to be muzzled and on a lead.
In particular, the popular Tatra National Park – Tatrzański Park Narodowy (Zakopane) has a full ban on dog walking, except for in the Chocholowska Valley. The Tatra National Park across the border in Slovakia has less restrictions.
Are Dogs Allowed in National Parks in Australia?
Whenever I hear complaints from people about restrictions on dogs in national parks in the USA and Europe, I tend to be somewhat amused. That's because my home country of Australia has some of the strictest rules on pets in national parks in the world.
Forget about hiking with your dog at most national parks in Australia. Even forget about visiting national parks with your pet at all.
In Australia, generally pets are forbidden from all national parks, even if they remain in your car, except for cases where you need to drive through a national park, during which time you can't stop in the national park. And there's no shortage of national parks in Australia – nearly 700, with more being added.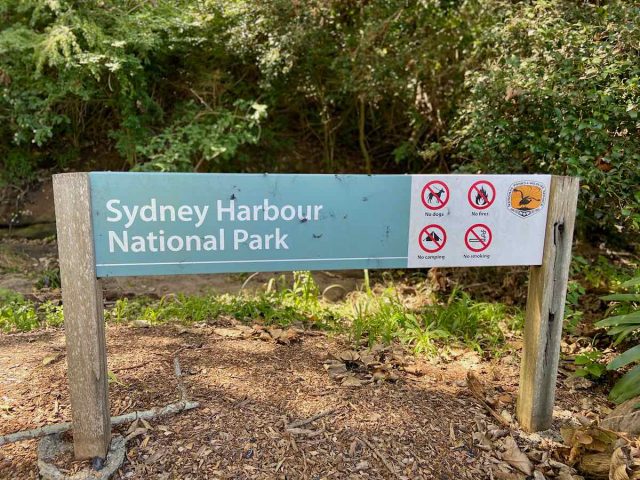 However, there are a handful of exceptions in some states of Australia. For instance, in Victoria dogs are permitted at Johanna Beach in the Great Otways National Park. There are also some parks in South Australia that permit dogs (on a leash, of course), including Belair National Park. Find out more about dog-friendly national parks in Australia, plus other parks that permit dogs.
The reasons given for the strict ban on pets in national parks in Australia are multiple, as listed here. As well as the possible impact on Australia's native wildlife, which can be stressed out just from foreign scents, there is also the risk to pets themselves, due to the common use of baiting for foxes and other feral animals.
Unfortunately, one of other reasons is that they don't trust people would abide by the rules if pets were allowed, including keeping them on a leash and picking up after them, which is a pity.
Are Dogs Allowed in National Parks in New Zealand?
Just as Australia and New Zealand have similarly strict quarantine laws for pets arriving in the countries, the rules regarding pets in national parks in New Zealand are similar to the rules in Australia.
Pets are also strictly not allowed in the 13 national parks in New Zealand, along with the country's nature reserves and wildlife sanctuaries, not even in your car. I recently saw a photo on Facebook of someone next to a sign stating this, along with a possible fine of up to $100,000. This is classified as an offence under the National Parks Act.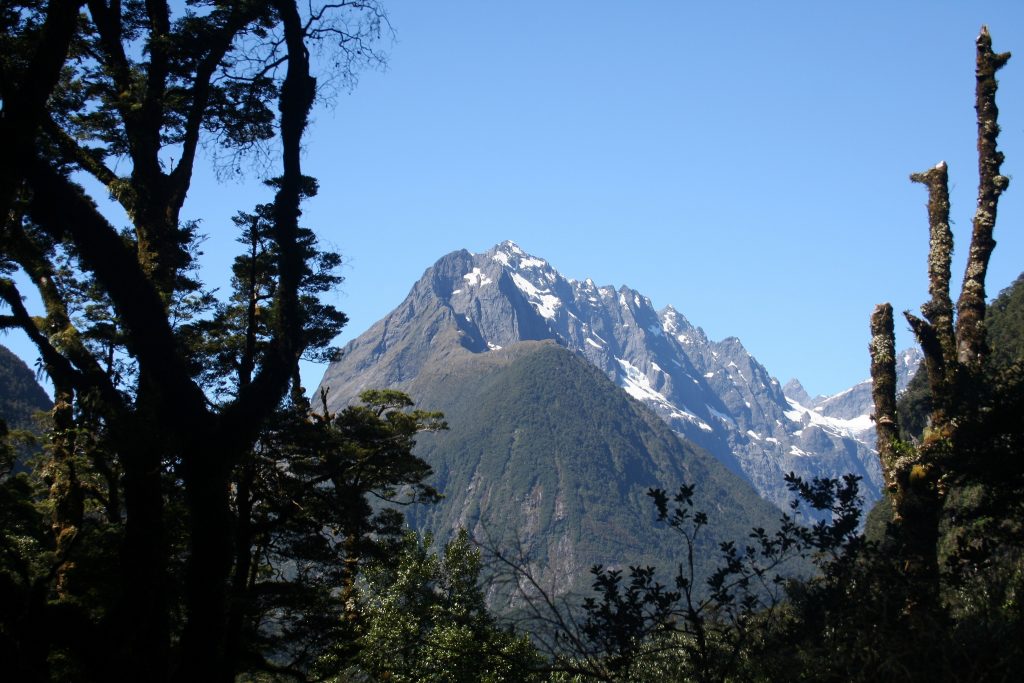 Dogs are however allowed in some areas managed by the NZ Department of Conservation. For more information, head to this page.
Back in 2018, there was a proposal to allow dogs inside one national park in New Zealand, due to limited places for local residents of one town to walk their dogs. However, this was quickly shot down.
Check out my tips for places around Auckland where dogs are allowed
You May Also Like
Inspired? Pin this to your Pinterest board!