It's never easy arriving in a foreign city, not knowing where anything is located, especially if you also don't know the local language. It's even harder if you've also got a dog at your side. It'd be great if you had a trusted local friend who could help you out when you needed it, whether to introduce you to the city or help you out when you need it. Luckily then, there's a great service that you can now turn to: Prontopia.
What is Prontopia?
Prontopia was founded in April 2017 by Shannon Kenny, a resident of California and Italy. After recognising from her own travel experiences that it would be so much easier if she had a local friend to help her out, especially in this day of independent travel and no hotel concierge, she founded Prontopia.
The name Prontopia is a combination of the Italian word pronto, meaning "without delay", and utopia. The company is focused on helping communities become an ideal place, offering both assistance and friendship.
Prontopia has a network of friendly locals, known as Prontopia local assistants, who can be matched to your booking to provide in-person assistance on demand. Currently, it operates in Italy (Florence, Naples, Rome, Venice), Spain (Barcelona) and California (Santa Barbara), with current plans to expand to New York.
What Can a Prontopia Local Assistant Help Me With?
There aren't exactly any restrictions on what a Prontopia local assistant can help you with, within limits of course. During the coronavirus pandemic that deeply affected a number of the cities where Prontopia operates, Prontopia local assistants pivoted to helping out the elderly and vulnerable, people who were concerned about heading out on errands to grocery stores and pharmacies, and had no close relatives or friends to lend a hand.
More typically, Prontopia local assistants can meet you on arrival in their city, helping you find the way to your accommodation, perhaps even lending a hand with light luggage items or finding somewhere to store your luggage until check-in time. They can also help familiarise you with your new neighbourhood, from tips on where to dine out to must-see sites and attractions.
Considering how difficult many European cities are to navigate, it's a really useful service for starting your stay on the best foot. Venice in particular is a difficult city to navigate, with no real public transport available expect for the vaporetto, and a maze of alleyways that bewilders all except for locals!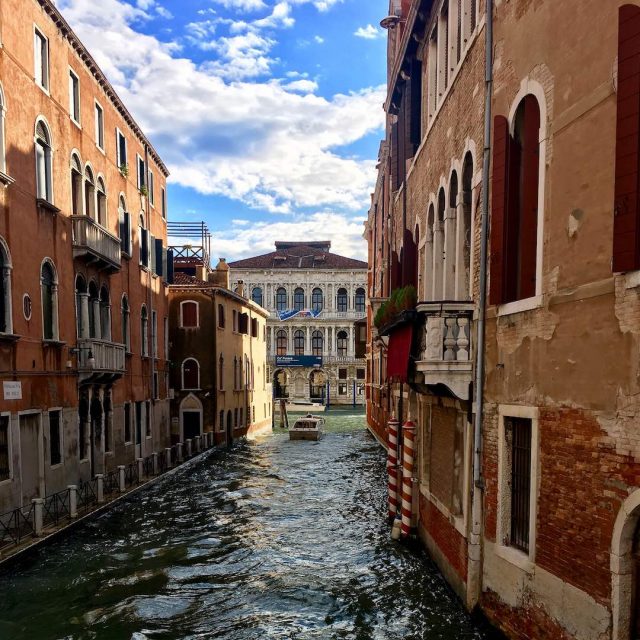 What If I'm Travelling with a Dog?
Based on my own personal experience, it can be even harder arriving in a city and finding your way to your accommodation with a dog at your side. While you're trying to manage all the luggage, including their gear, they're more interested in sniffing the new streets and finding somewhere to pee. I'm particularly impressed by anyone who's done this alone, or even with two dogs at their side.
Additionally, if you're travelling with a dog, it's always great to be pointed in the direction of the nearest dog park and other dog facilities. (Especially if you're staying on a cobblestone street in a European city with not a sign of grass in any direction, such as during my stay in Florence.) Just like a Prontopia local assistant can point you in the direction of the local grocery stores, they can also help you out in this regard.
One of the other great services that Prontopia local assistants can provide is in-person translation. For instance, if you had to visit a doctor or pharmacy and needed help translating, you could book a Prontopia local assistant. The same applies if you are visiting a veterinarian.
During my time in Italy I would have loved to have assistance from a local who could translate when I visited the vet, considering I only know a smattering of Italian (mainly about ordering food, virtually nothing to do with vet visits). Before travelling from Sicily to Malta I had to see a vet to give my dog a worming treatment and complete a pet health certificate.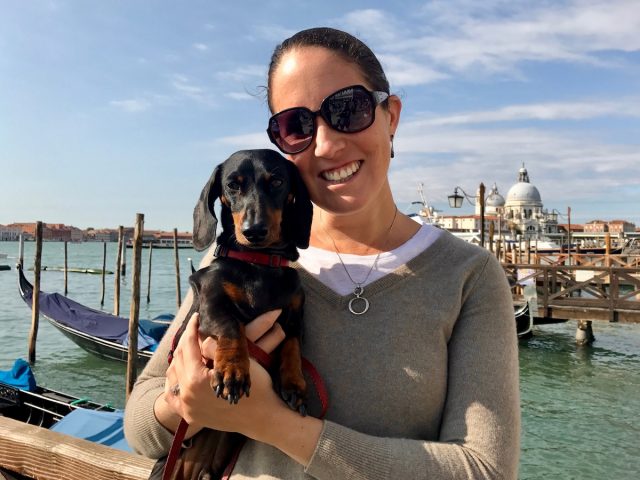 Unfortunately, I couldn't manage to find a local vet who spoke English. So I resorted to seeing a local vet and hoping to rely on Google Translate. Naturally, there was patchy internet connection in the vet surgery and it's a wonder that I managed to get anything done. It would have been wonderful to have a local assistant who could have joined me at the appointment and translated for myself and the vet.
Another useful scenario for dog owners would apply if you're flying from Italy to a country outside of the European Union. In this case you need to get a Pet Export Certificate from the local Azienda Sanitaria Locale (ASL) office. As always when dealing with bureaucracy, having someone at your side who can speak the local language helps.
How Do I Get Started?
To get started with Prontopia, head to their website, enter your location and request help. Someone will message you within minutes to schedule your Prontopia local assistant and you'll be on your way! You can schedule your requests as far in advance as you like (it's recommended to schedule help with arrival ahead of time to assure all goes smoothly) or on-demand within an hour of needing assistance.
Inspired? Pin this to your Pinterest board!