Note: This post was created in collaboration with Vitabiotics
The UK has a number of vibrant cities and striking historical landmarks to explore, but before you embark on your UK tour with your four-legged friend in tow, it's best to make sure your chosen destination has lots of dog-friendly facilities.
As a dog owner it can be difficult to find the best spots that will accomodate both you and your dog. So to help you out, here's our selection of the seven top dog-friendly cities in the UK, each with plenty of activities for you and your pooch to enjoy. Read on to discover which cities made the cut…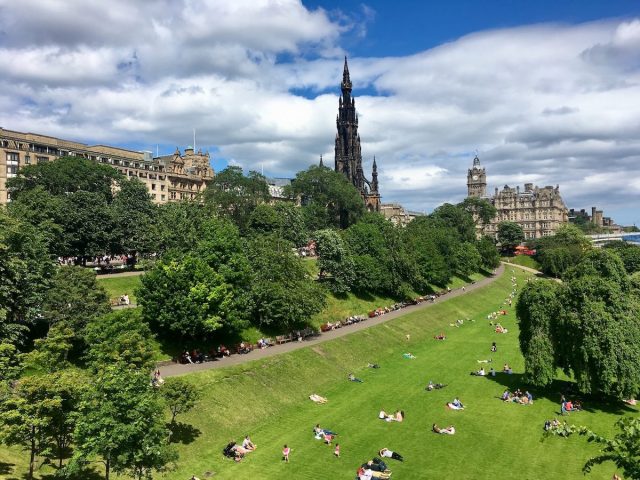 1. Bristol
You won't be short of dog-friendly locations if you decide to take a trip to Bristol, England! The city has a range of large parks and natural landscapes, including Greville Smyth Park and Ashton Court Estate. These will keep both you and your pooch entertained for the whole day.
Must-See: Take a trip to the famous Cheddar Gorge for spectacular views and the perfect spot for a leisurely stroll with your dog. Before you decide to take on Cheddar Gorge don't forget to treat your pooch to SuperDog from Vitabiotics, to give them a boost and keep that tail wagging.
2. Nottingham
If you're a fan of parks and open green spaces, Nottingham is the place to explore. Dogs are more than welcome in parks such as the Nottingham Arboretum, however, they must be kept on a lead.
As for dog-friendly indoor spaces such as pubs and cafes, Nottingham has plenty! Visit The White Lion in Long Eaton for a cosy spot for you and your dog, complete with complimentary treats, biscuits and dog waste bags!
3. Edinburgh
Edinburgh in Scotland is a stunning city that you won't want to miss if you're taking a trip around the UK. Dogs, or 'dugs' as the Scottish say, are welcome in a range of pubs, cafes, bars, theatres and even some hairdressers! Look out for a 'dugs welcome' sign to find dog-friendly places to visit around the city.
Must-See: Hiking to the top of Arthur's Seat, the dormant volcano at the edge Edinburgh's city centre, is perfect on a sunny afternoon, both for two-legged and four-legged visitors.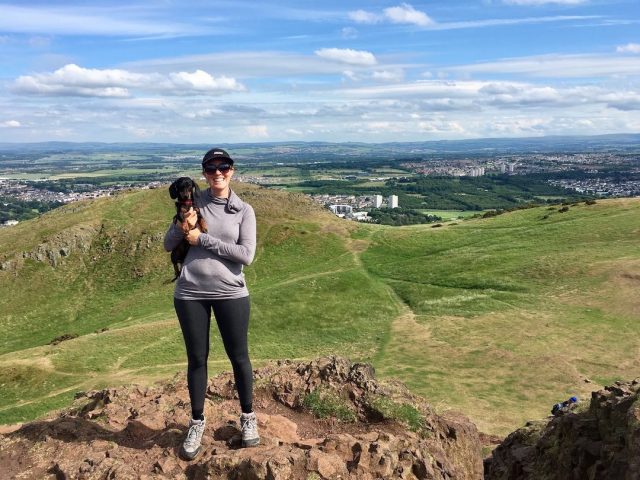 4. Newcastle
Newcastle is a small but vibrant city that both you and your pet will enjoy. You can take a stroll around Leazes Park or visit the every popular City Tavern in the city centre. Double check if they still offer their gourmet dog treat menu for pups!
5. Manchester
Manchester has great heritage, fantastic football and now it has a wealth of dog-friendly spots to visit with your pet! Here, you can enjoy boutique pet shops, pup-friendly gastropubs and large parks; so regardless of where you choose to go in Manchester, it's likely that your dog can tag along come with you!
Must-See: If you fancy a tipple, take your dog to the chic bar Cottonopolis for a selection of quirky cocktails. They'll even provide a drink of water for your dog, too!
6. St Davids
If you're looking for a countryside getaway with your pet, you'll find a range of pet-friendly hotels and cottages to stay within this wonderful Welsh city.
Opt for an overnight stay at the pet-friendly St Davids Cross Hotel and then spend the day at the historic St Davids Cathedral to make the most of your time with your dog in this quaint city in western Wales.
7. Brighton and Hove
It's hard to find an area of the UK as dog-friendly as Brighton and Hove, so this city is a must-visit spot if you're looking to explore the country with your pooch. From beaches to pubs, bars and hotels, you and your dog are most likely to be welcome in all this places and many more!
Must-See: If you're in the area, don't forget to take your dog for a stroll along Saltdean beach. However, it's important to remember that dogs are not allowed on this beach between 1st May to 30th September.
You May Also Like
Inspired? Pin this to your Pinterest board!