After earlier comparing how many hotels in cities across Europe are pet-friendly, I thought I'd repeat the same exercise in the USA. While I didn't expect to find as large variations in the percentage that are pet-friendly as in Europe (and this proved the case), I did wonder whether particular cities or parts of the USA are more pet-friendly than others, at least when it came to hotels. Is the Pacific Northwest more laid back? Have dogs won over the hotels of the East Coast cities? Or does Southern hospitality extend to our four-legged friends? Read on to find out how many cities in the largest cities of the USA are pet-friendly…
Note: This post contains affiliate links, which means I may receive commission if you make a purchase using the links.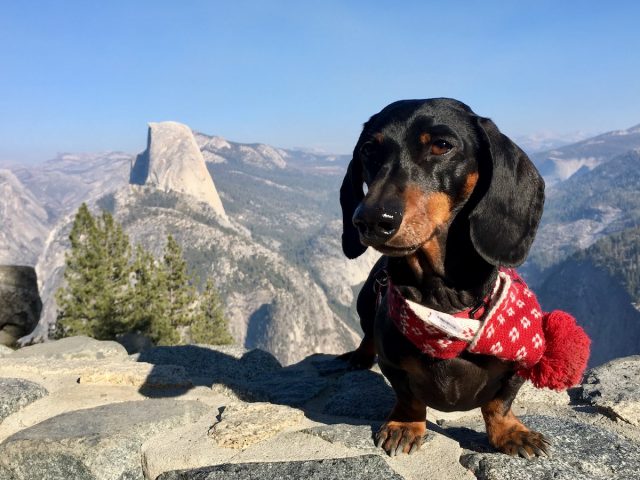 Methodology
I looked at the largest 30 cities in the USA by population, as listed on Wikipedia. The cities are located all across the country, although there are quite a few entries from both Texas and California. I also added in Brooklyn, New York, as this was included with New York City in the list of largest cities, but Booking.com lists the hotels separately. The number of hotels in different cities varies, so I looked at the percentage that are pet-friendly.
To come up with the percentages, I used the Booking.com hotel listing website, as it displays the number of hotels in a city and the number of hotels remaining after applying a filter. All searches were done on the 1st Deceember 2018.
After searching for a city, without specifying any dates, I then filtered by Property Type. Mainly to ignore the large number of Apartment listings in some cities, I filtered to just show Hotels, Motels, Guesthouses and Bed & Breakfasts. To then determine the number of pet-friendly hotels, I then filtered by Pets Allowed under Facilities. I didn't look at the conditions attached to this (such as Pets on Request only, or whether charges apply.)
The only difference to when I investigated how many pet-friendly hotels there are in European cities, was that I also selected Motels: this property type rarely occurred in Europe, but is used more often in the USA.
Which US Cities Have the Most Pet-Friendly Hotels?
First up, the percentage of pet-friendly hotels definitely varies across the USA. In the cities I examined, the percentage varies between 62% and 24% pet-friendly hotels. While the differences aren't as large as across Europe, it's certainly significant. In some cities hotels are two- to three-times more likely to allow pets. Secondly, there isn't a noticeable difference between different regions. The cities with the most pet-friendly hotels are scattered across the USA.
The city that came up on top, with 62% of hotels listed allowing pets, was El Paso, Texas. The result surprised me, as I've never heard El Paso mentioned as a particularly pet-friendly city. It even beat out Austin, Texas, the Texas city that I've usually heard is particularly dog-friendly. Not that Austin was that far behind, coming in fourth place with 53% of hotels being pet-friendly. The other large cities in Texas were scattered throughout the results, so Texas didn't particularly stand out.
The top five was rounded out by Denver, Colorado (61% pet-friendly), Phoenix, Arizona (56% pet-friendly), and Portland, Oregon (53% pet-friendly).
Which US Cities Have the Least Pet-Friendly Hotels?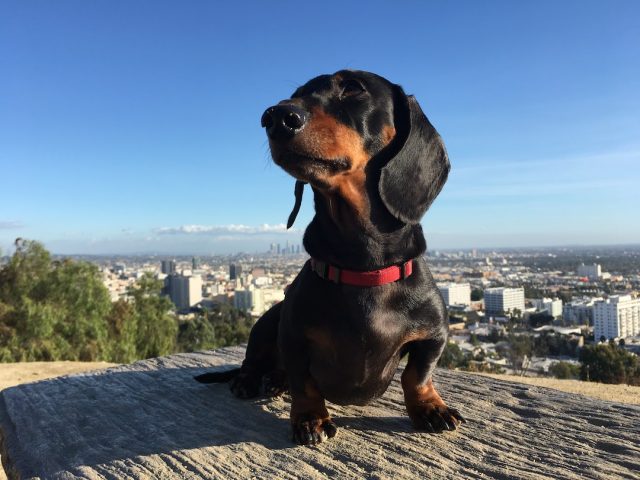 Some US cities have far fewer pet-friendly hotels than these cities. Surprisingly, some (but not all) of them are the most popular cities with tourists, both domestic and international.
Coming out as least pet-friendly was Detroit, Michigan, with only 24% of hotels allowing pets. However, this may simply be because there's such a low number of hotels in Detroit (only 25, less than half the number of any other city investigated). However, most of the rest of the bottom five have plenty of hotels, as they're popular tourist destinations. Rounding out the bottom five cities for least pet-friendly hotels were Los Angeles, California (26%), San Francisco, California (29%), Brooklyn, New York (29%), and Las Vegas, Nevada (30%). Interestingly, Brooklyn hotels were less pet-friendly than New York City hotels.
The Full List
Here's the complete list of 41 US cities I researched, ranging from most dog-friendly to least dog-friendly (along with links to my guides on selected destinations):
El Paso, Texas: 62% of properties allow pets (45 out of 73 properties)
Denver, Colorado: 61% (57 out of 94)
Phoenix, Arizona: 56% (78 out of 140)
Austin, Texas: 53% (107 out of 201)
Portland, Oregon: 53% (76 out of 143)
Jacksonville, Florida: 52% (58 out of 111)
Oklahoma City, Oklahoma: 51% (69 out of 135)
Louisville, Kentucky: 51% (54 out of 106)
Washington, D.C.: 50% (88 out of 176)
Memphis, Tennessee: 50% (62 out of 124)
Balitmore, Maryland; 50% (39 out of 78)
Dallas, Texas: 47% (75 out of 160)
Indianapolis, Indiana: 47% (70 out of 150)
Fort Worth, Texas: 46% (46 out of 99)
Columbus, Ohio: 44% (46 out of 104)
Nashville, Tennessee: 42% (65 out of 153)
Chicago, Illinois: 42% (78 out of 185)
New York, New York: 42% (184 out of 441)
San Antonio, Texas: 41% (126 out of 305)
San Diego, California: 40% (95 out of 235)
Philadelphia, Pennsylvania: 40% (35 out of 87)
Boston, Massachusetts: 40% (51 out of 128)
San Jose, California: 38% (26 out of 68)
Houston, Texas: 38% (170 out of 449)
Charlotte, North Carolina: 36% (53 out of 146)
Seattle, Washington: 35% (49 out of 141)
Las Vegas, Nevada: 30% (69 out of 230)
Brooklyn, New York: 29% (21 out of 72)
San Francisco, California: 29% (71 out of 247)
Los Angeles, California: 26% (105 out of 404)
Detroit, Michigan: 24% (6 out of 25)
A Note on Pet-Friendliness
As I discuss in greater detail on my post on European hotels, there's more aspects to how pet-friendly a hotel is, other than whether it allows pets. While some hotels charge for pets (which can be a hefty surcharge), other chains allow pets to stay for free. Hotels also vary in how many pets are allowed, the types of pets, size restrictions, whether only selected rooms are pet-friendly and whether beds or bowls are provided. Obviously, it's too difficult to compare this across so many hotels, so I haven't gone into this detail.
Also, as most cities except Detroit still offer a substantial number of pet-friendly hotels, it shouldn't be too hard to find one that allows your pet. However, if it is a busy time of year, and especially if you are travelling with multiple pets or larger animals (which further restricts your options), it's always safer to book in advance.
Inspired? Pin this to your Pinterest board!