This is a guest post from Susan Hammond.
Leaving your pet behind when going on vacation is a difficult decision for many pet owners. They are your family. You miss them terribly when you are gone. So, why leave your pet behind when going on vacation?
Many air carriers and other transport providers are perfectly comfortable ferrying you and your pet to your favorite destination. This is even as airlines raise airfares for pets, and put in place more security measures to safeguard pets' lives. Yes, we've all read the horror stories about pets on planes, however, the truth is that it has never been safer for pets to fly. Some airlines will have a weight limit for pets, usually 70 pounds (about 32kg). Some will not tolerate some breeds and others will not take cross-breed pets for complicated biological explanations.
And when you get to your ultimate destination, will your pet be welcome? While many hotels claim they welcome pets, they don't make it easy. Many don't have food or bowls, or facilities for pets to relieve themselves. One way around this is by staying in a private home (either as a rental or by house sitting).
Despite all the challenges of traveling with your pet, it's worth it! While the Internet is full of lots of advice, here is what you really need to know to make this happen.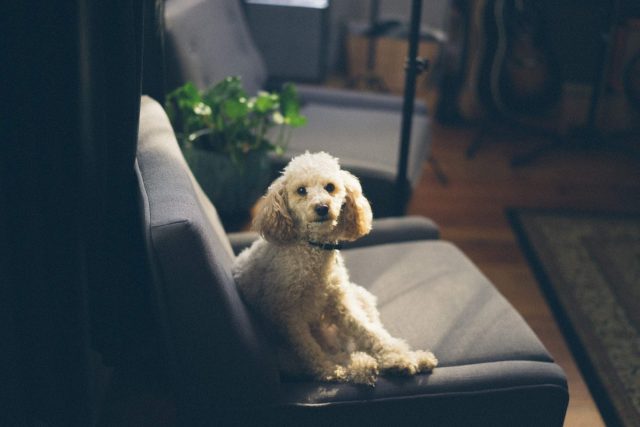 Destination Requirements
Many pet owners get into trouble because they did not check out the requirements for carrying a pet to where they are going. Just as you would be required to have immunizations while traveling to some destinations, so will your pet may need health certifications. This is to safeguard against transmissible diseases like rabies or animal flu. The U.S. State Department or Department or Ministry of Agriculture in your destination can tell you more about destination-specific requirements.
Pick a Pet-Friendly Carrier
Many airlines will require that pets over 25 pounds (about 11kg) be checked in as cargo, while you can choose to board with a pet under this weight. A pet that is checked in as cargo must be housed in a pet carrier. Check out the dimensions required for different airlines. American Airlines, for example, requires that a carrier is 19 inches long by 13 inches wide by 9 inches high. An alternative would to pick a pet only carrier like Pet Airways, and then link up with your pet on the other side.
Other Airline considerations
Rushed bookings are the start of many major hitches. By booking early, you will know of any special travel requirements and comply fully. You also stand to enjoy lower price air tickets.
You want the pet to be fussy at the minimum. Exercising the pet is a great idea so that the pet can board and rest away. Alternatively, ask your vet for Benadryl to put your pet at ease.
Road Tripping With Your Pet
This is the more likely scenario because being on the road with your pet is less of a hassle than flying. Even so, you can deploy a few tips to make the trip smoother.
Secure the pet: AAA says that over 30,000 accidents on American roads are caused by pets distracting the drivers while riding on the passenger seat. Use a pet restraint, seat belt or a pet crate to keep the pet in his seat.
Keep the pet inside: While allowing the pet to ride with the head outside makes for good road trip pictures; it can expose your pet to respiratory problems including pneumonia.
Extra tags: You should always prepare for the worst. This involves tagging your pet with the details of how you can be contacted at your new destination. Include address and telephone number. This way, anyone can easily trace you in case your pet wanders off.
Stretch and hydrate: A restrained pet can develop muscle stiffness and cramping on a long trip. To avoid this, have pit stops every 2.5 – 3 hours to allow your pet to stretch and bowel relief. Give the pet some water to keep him hydrated.
House Sitting With a Pet
House sitting is the latest rage in travel. In exchange for looking after someone's home, doing some chores, and light house cleaning, you can stay there for free. Websites have popped up to connect homeowners with potential house sitters. Overall, housesitting is fun and very economical way to travel!
Bringing your own pet with you is a wrinkle that many people haven't explored. Having your pet with you during a house-sitting gig can be fun. You get a familiar playmate, plus your pet gets a vacation as well. According to all of the major house sitting websites, this is allowed, however, the sitter and the homeowner need to agree.
Here's how you can you make this a smooth experience:
Inform the host that you are coming with a pet. Turning up unannounced with a pet is rude, and the host may decide to refuse the pet which would leave you scrambling for your pet's accommodation. Tell your potential host about your pet's breed and temperament. Sharing a photo can also help.
Ask about the pets in the home (if not included in your host's profile). If there are pets in the house, you need to know that your pet will get along with them. If you doubt it, you will make the necessary arrangements for your pet or drop the house-sitting gig.
Ask specifically about your cleaning responsibilities in the home. It is important to know what chores need to be done (such as mopping or using a vacuum for pet hair).
Foot your pet's bills – You should make proper arrangements for your pet's upkeep, including food. Remember that you will have to incur repair or replacement costs for your pet's damage.
Be open-minded. Some people will like your pet, some will not. Be prepared.
Author Bio
As a stay-at-home mom and pet lover, Susan Hammond, struggled to find vacuum that could accommodate the copious shedding of her tiny terrier. To help others, she launched her website to sort through the mess. Her favorite pastime is take her puppy on long walks in the local park.