Created in conjunction with Omio
Solo travel can be exciting, but it can quickly turn into a boring vacation. Having a travel buddy helps you feel secure and free to let loose and enjoy your vacation. A dog is man's best friend; taking a vacation with your best friend (your dog) is a lot of fun.
It is a general assumption that travelling with a dog is nearly impossible. Some people think it costs an arm and a leg and, therefore, spend a lot of money on dog sitting.
The good news is anyone can travel with their dog with proper research and planning. In recent years, the number of pet owners travelling with their pets has increased, hence the need for the travel industry to adapt to the rising demand.
Find out more about how to take a fun vacation in the UK with your dog by train.
Vacation Destinations to Travel with Your Dog
You and your four-legged friend can explore many dog-friendly places in the UK. From beaches and walking trails to streets and parks. Here are some of the best pet-friendly places to visit in the UK.
#1 London
Contrary to many people's thoughts, London is very welcoming to dogs. London has many public parks for the dogs to let loose. There are plenty of pooch-friendly restaurants and bars where you and your furry friend can have a bite.
There are even many attractions, such as Tower Bridge, that welcome pets. Tower Bridge is home to Victorian engine rooms with coal boilers and glass walkways that always excite the dogs.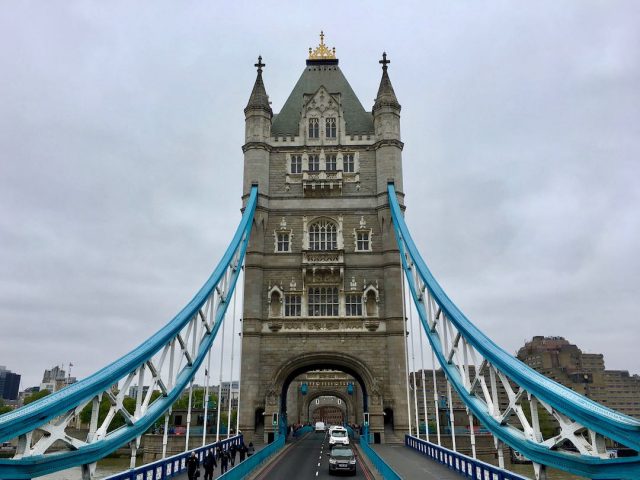 There are even plenty of pet-friendly hotels in London, like the Mercure London Bridge and the Savoy.
#2 Edinburgh
Edinburgh has been called the most dog-friendly vacation location in the UK due to the amount of pet-friendly accommodation, green space, dog-friendly restaurants, and bars that welcome dogs in the city.
Edinburgh has amazing attractions set to leave your dog wagging. A classic attraction is a Camera Obscure that has optical illusions and tricks. It even has a shrinking room. You can wind down with a movie at the Cameo Picture House and feel the history of the place.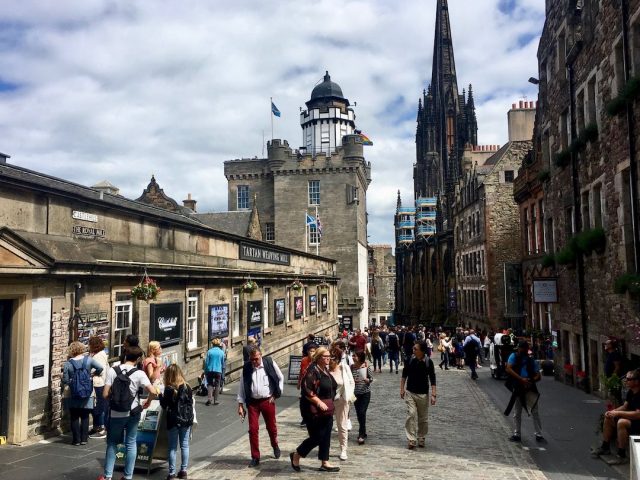 There are many nice and hearty restaurants to eat at with your buddy, including The Blue Bear Café, the Hawes Inn, and the Caley Sample Room. The Balmoral, Cheval Old Chambers and Hotel Indigo, among other hotels, offer rooms for pets and their owners.
The best way to visit Edinburgh is by taking the train. Visit Omio for amazing travel deals on taking a train from London to Edinburgh.
#3 North Yorkshire
North Yorkshire is a delight for dogs and their owners who like talking walks in nature surrounded by spectacular views. North Yorkshire is home to two national parks with expansive moorland ideal for long walks. The parks have a hiking trail where you can enjoy spectacular views from the peaks.
Activities from the day are bound to leave your tummy rumbling. The quaint Crown Inn has a famous roast that will meet your satisfaction. And after a long hiking day, the Sedbergh's Black Bull is a nice place to rest. The hotel is also only 10 minutes away from England's highest waterfall.
#4 Pembrokeshire
With a ragged coastline, warm weather, and sandy beaches, Pembrokeshire is pup-approved as a fun destination. Dog owners and their dogs can walk through ancient trails and have a tasty meal at the many dog-friendly restaurants in the region.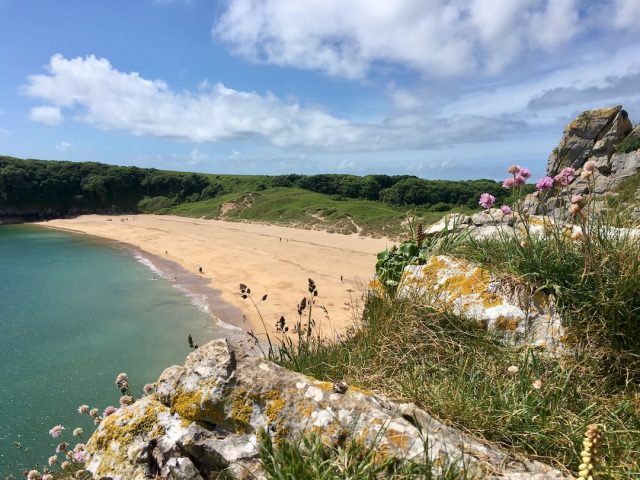 The Gove of Narbeth offers a beautiful overnight experience, with a dog-friendly retreat and a view of the Preseli hills.
Pembrokeshire is easily reached by train; just book a train to Pembroke or one of the other major towns.
#5 North Cornwall
North Cornwall is a coastal county consisting of beaches, water and sand, where furry friends can splash and chase sticks while enjoying the warm sun. There's also plenty of pet-friendly restaurants where dog owners can enjoy a meal with their pets.
One of the most famous attractions in Cornwall is the Eden Project. Dogs are welcome to join you and have plenty of room to wonder about, although there are some restrictions.
Accommodation is plentiful close to easily accessible beaches. One of the best options is The Talland Bay Hotel, which offers great deals for pups, including a pamper pack and access to the West Coast Path.
#6 The Cotswolds
For indoor-loving dogs, the Cotswolds is the perfect destination. There are luxurious retreats where furry friends can enjoy some pampering. The Cotswolds are also not short of fine-dining restaurants, pubs and hotels.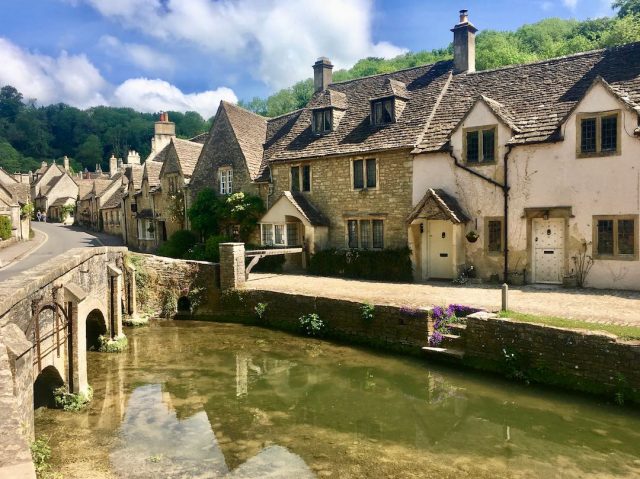 Sleeping arrangements in dog-friendly hotels are very easy. The Mercure Gloucester Bowden Hall Hotel has a vast parkland, with plenty of room for pups to wander. The Lygon Arms Hotel is also a favourite and has a cute wash station for the doggies.
Tips for Travelling with your Dogs by Train
Travelling with a dog can at first seem like a hassle, but in reality it doesn't need to be. With planning and proper preparation, train travel with your dog is easy and fun. Here are some tips for a smooth train ride with your pet.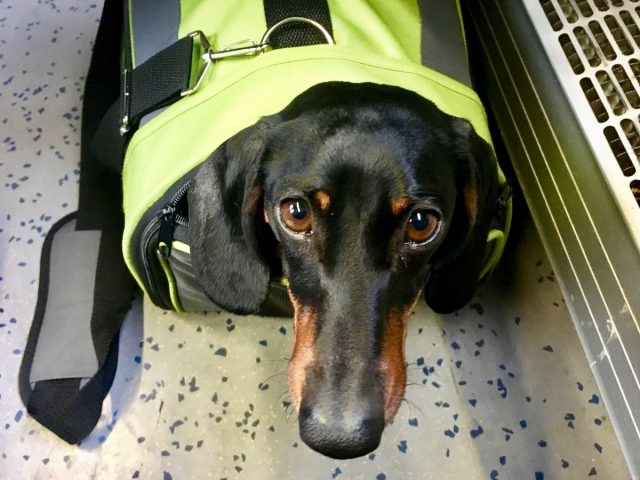 #1 Plan in Advance
First, visit your dog's vet to ensure your furry friend is healthy enough to travel. Documents such as vaccination and other health records are often required for travel. The vet can also recommend ways to keep your pet safe and comfortable for their journey.
Review the railway's pet policy to find out the requirements for bringing along a pet, including whether there are restrictions on the size, breed and number of pets permitted per passenger.
Make sure you also prepare a bag with all the essentials, including water, a toy, or something else that will help distract them and reduce any anxiety as they travel.
#2 Make a Booking
It's important to make a booking in advance, to ensure a smooth train trip. Booking early also gives you enough time to prepare and reduce any anxiety you have about travelling with your furry friend.
Using a third-party booking website such as Omio helps to ease the process. Using Omio, you can set options for a comfortable ride, including searching for short rides, a pet compartment and a more quiet couch or seat for you and your pup.
#3 During the Trip
Try and take a walk before travelling, this will help your pet sleep for much of the journey. Also be mindful of the time, so that you arrive well before departure time and avoid rushing, which causes anxiety for your dog.
Be aware of the environment, including other pets, as disagreement can arise and lead to a scene. After arrival, when coming off the train, try to be the last to avoid overcrowded exits, as it could make your pup nervous.
In Conclusion…
Having your dog as your travel buddy is fun; they are your best friend. It may seem hectic and difficult, but it is very easy with the right knowledge. Preparation is key for a smooth, hitch-free vacation. The tips provided will help you find the best destinations and the best train travel for you and your furry friend.
You May Also Like