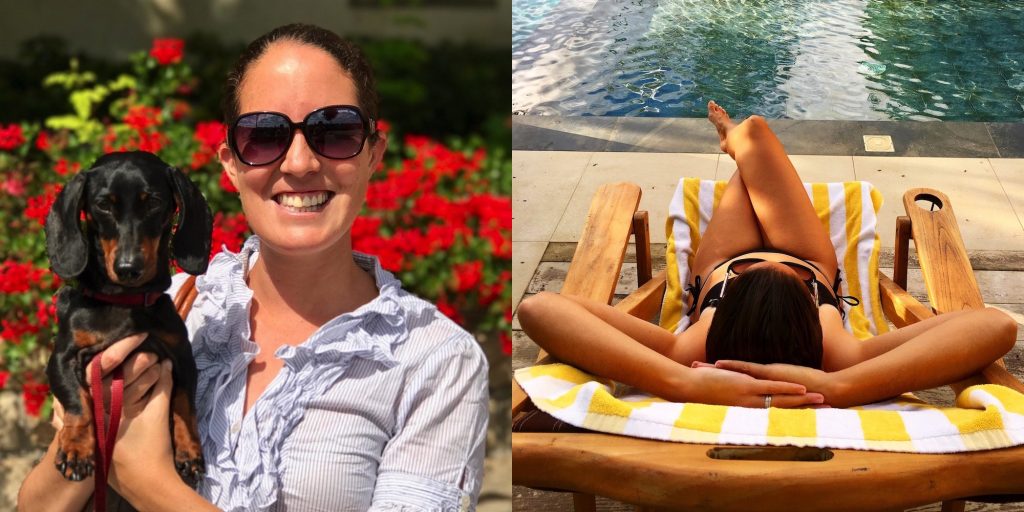 About Shandos & Schnitzel
Hi, I'm Shandos Cleaver and this is Schnitzel, my 7-year old Miniature Dachshund. We're both originally from Australia, but in the last few years we've travelled all over the world, including Europe and the USA, as well as our home country of Australia.
Originally I didn't take Schnitzel along when I travelled. It's difficult to head overseas from Australia with a dog, and I thought even in Australia it was too hard to travel with a dog. But I took the plunge and we've both been loving it – Schnitzel is a born traveller!
Many people have been amazed that we're travelling with our dog. But an equal number of people have been asking us for advice, wanting to do the same with their pets.
In 2017, I repositioned Travelnuity to focus on dog-friendly travel, partially to provide information, but also just to inspire people to do the same.
Countries We've Visited
Schnitzel has managed to visit an impressive 36 countries! Together we've visited the following countries around the world:
Australia
Europe: Andorra, Austria, Belgium, Bulgaria, Croatia, Czech Republic, Denmark, Estonia, Finland, France, Germany, Greece, Hungary, Ireland, Italy, Latvia, Liechtenstein, Lithuania, Luxembourg, Malta, Monaco, Netherlands, Norway, Poland, Portugal, Romania, San Marino, Slovakia, Slovenia, Spain (incl. Canary Islands), Sweden, Switzerland, Turkey, United Kingdom (incl. England, Wales, Scotland, Northern Ireland)

United States
Additionally, I've also visited the following countries without Schnitzel:
Africa: Tanzania
Asia: Brunei, Cambodia, China (incl. Hong Kong & Macao), India, Indonesia, Japan, Laos, Malaysia, Myanmar, Philippines, Singapore, South Korea, Sri Lanka, Thailand, United Arab Emirates (Dubai), Vietnam
Europe: Turkey, Vatican City
Oceania: Fiji, New Zealand, Samoa
Along the way we've visited many UNESCO World Heritage sites, as part of a goal with my husband to visit every World Heritage Site.
About You
You may have previously travelled with your dog, and be looking for information on new destinations that you're travelling to, or ideas of where to go.
Or else you may be completely new to travelling with your dog, and not even be sure if it's possible or how to get started.
About Travelnuity
In either case, Travelnuity aims to provide the travel ingenuity for you to make it possible.
On Travelnuity there's a wealth of information on dog-friendly travel, from dog-friendly transport to accommodation that welcomes dogs, from outings to do with your dog to what to pack.
And rather than be limited to just one part of the world, the information is world-wide, in particular covering Europe, Australia and the USA. Dogs can travel around the world, too!
The Fine Print
All content on Travelnuity is personally written by either myself, Shandos Cleaver, or the occasional guest blogger.
Some of the content on this site is based on sponsored stays and tours, but this is always clearly disclosed.
Nevertheless, everything is based on our own opinions: I will never publish favourable reviews in return for payment!
There are referrals in place to a number of travel services that I like to use (such as TripAdvisor and hotel booking sites), that I hope you also find useful.
Any Feedback?
Please let me know if you have any feedback or suggestions, by sending an email to [email protected] or contacting me through our social media accounts.
Shandos Cleaver, Founder & Blogger-In-Chief