Christmas in Australia is a very different affair than in many other countries. For starters, it's in the middle of summer, although many traditions in Australia still reflect the wintery celebrations of the Northern Hemisphere. But what else makes Christmas in Australia different to the rest of the world? What are some Australian Christmas traditions?
Whether you're about to celebrate your first Christmas Downunder or just curious to find out how Christmas in Australia is different, read on to find out some facts about Australian Christmas celebrations…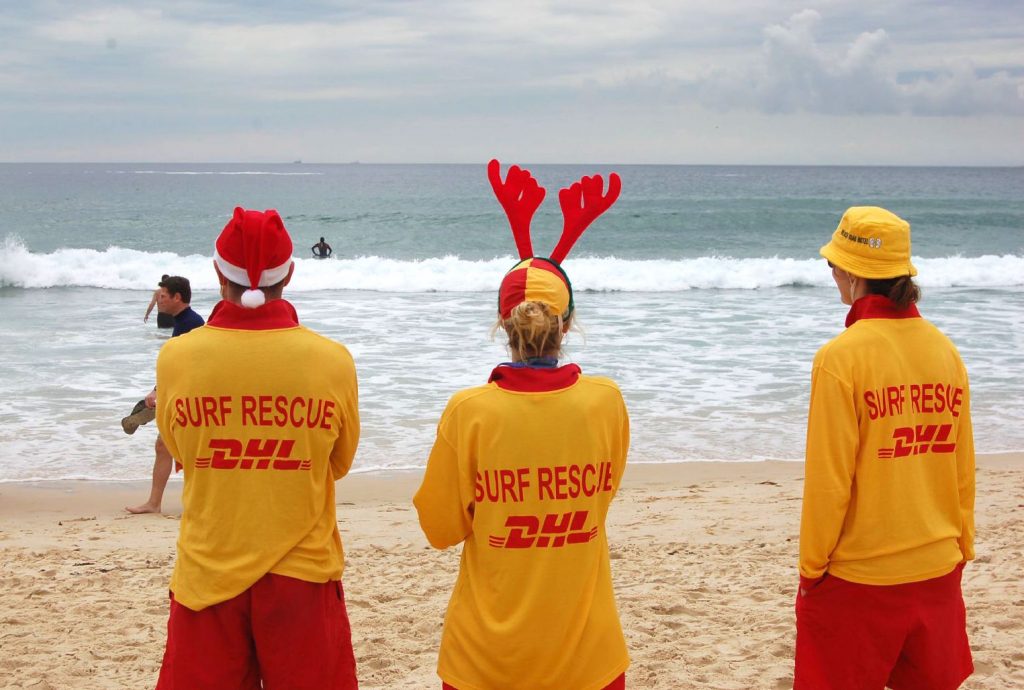 1. Christmas Starts Early in Australia
The Christmas season starts quite early in Australia! Usually, the decorations start going up in shops around late-October. This is partially because there are no major holidays or events in Australia in the lead-up to Christmas, such as Thanksgiving in the USA.
This certainly results in Christmas fatigue for some people, especially when it comes to listening over and over again to cheery Christmas tunes and carols in shopping centres.
2. It's the Summer School Holidays!
Christmas also occurs during the major holiday period in Australia. The longest set of school holidays in Australia are the summer school holidays.
The exact dates of the summer school holidays differs from state to state in Australia, but generally school students have about six weeks of holidays, starting in the week before Christmas.
The summer is also the longest holiday period for university students, with up to a three month holiday period, except for students taking summer courses.
3. And a Holiday for Businesses
Christmas is a popular time for many businesses to shut down for a yearly break. Businesses commonly shut down for the period between Christmas and New Years, although some business may shut down for longer.
Staff members may be required to take leave during this period. Or alternatively some businesses will just retain a skeleton staff, consisting of the members who don't want to take leave.
Heading to Australia for Christmas or the New Year period? Book early and be prepared for expensive prices. For accommodation, there's often minimum stays over Christmas and New Years. This is especially true along the beaches, a popular summer holiday destination for Australian families.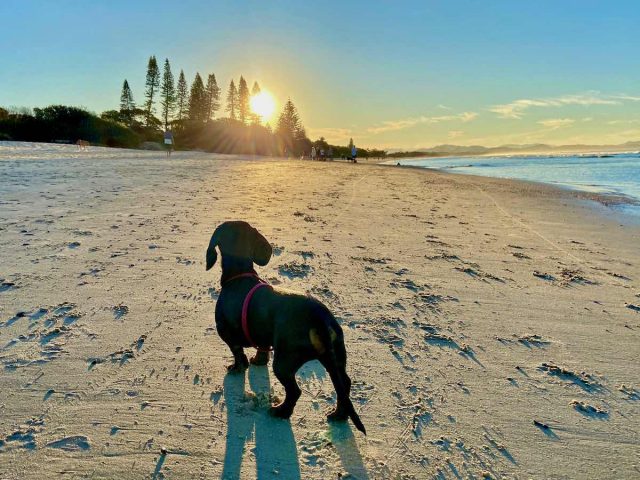 4. Let there be Christmas Lights!
Christmas lights are popular in Australia, with many families decorating their houses with Christmas lights, whether just a small string of fairy lights or a more elaborate display.
Often the stringing of Christmas lights turns into a big event for neighbourhoods, with the whole street joining in, when firstly it was just one house being decorated.
During December, look in local papers or online groups for recommendations of the best Christmas lights to see. People often flock from all over the city to see the best Christmas light displays, with traffic jams at the best locations.
To encourage people to get into the Christmas spirit, sometimes local papers or radio stations will even run a competition for the best Christmas light display.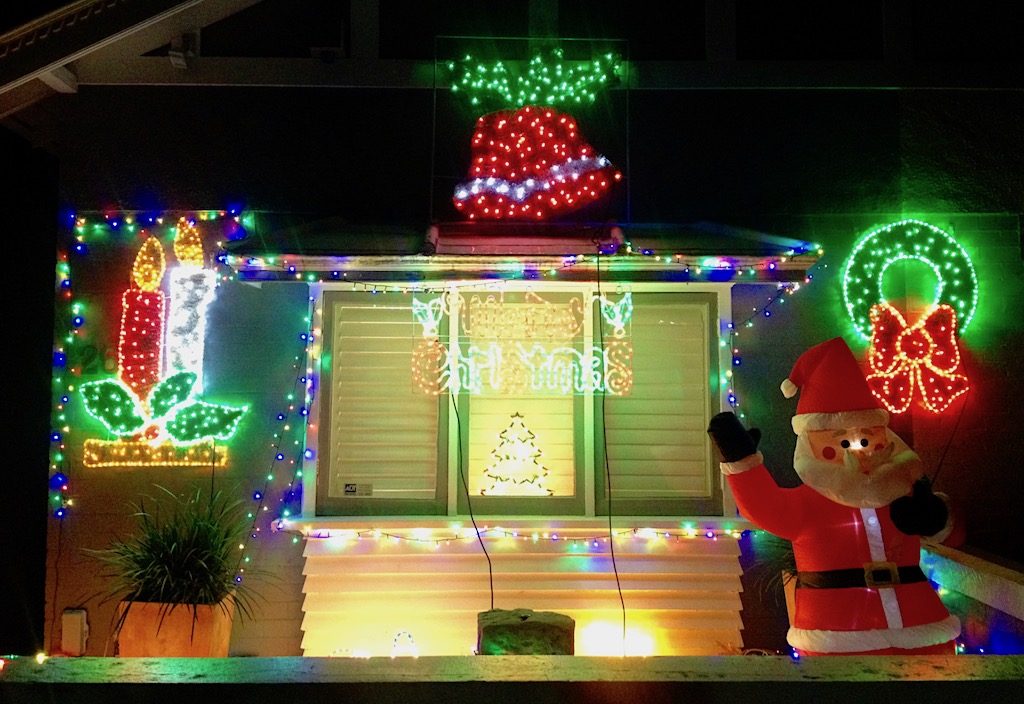 5. What Happens on Christmas Eve?
While Christmas Eve is often the most important part of Christmas in many countries, especially in Europe, in Australia not much generally happens on Christmas Eve. Instead, the main celebration is reserved for Christmas Day.
Some families or friends may get together for a few drinks, especially if they have travelled to spent time together. Families with a European background may also still celebrate Christmas this evening.
Additionally, among church-going families, many will attend Midnight Mass, although services on Christmas morning are also popular. For some people Christmas is the only time that they will go to church all year long.
6. Up Early on Christmas Day!
The main Christmas festivities in Australia take place on Christmas Day.
For families with young children, the celebrations start very early! Due to Christmas occurring close to the longest day of the year, often the kids will excitedly wake up with the sun around 5 a.m., then go and wake their parents.
To try and get a decent night's sleep before the long and busy day, many parents forbid their children from getting up before a more reasonable time, such as 7 a.m.
Christmas Day usually starts with the giving of Christmas presents around the tree in the living room, including the kids checking their sacks for presents from Santa.
Perhaps breakfast will be enjoyed together, but generally the biggest celebration of the day is reserved for lunch or dinner, in the company of extended family.
7. Are There Any Traditional Christmas Dishes?
Usually the biggest Christmas meal takes place on Christmas Day at lunchtime, although for some families it's the evening meal. However, there's no single traditional dish for Christmas in Australia.
Some families in Australia enjoy a so-called "traditional" Christmas dinner, either a turkey or other hot roasted meat, served with roast vegetables and gravy.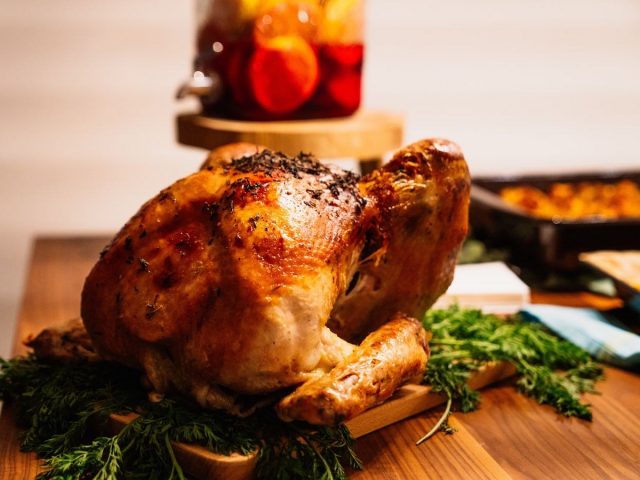 However, as it's the middle of summer, many other families feast on a cold Christmas meal, including cold ham, cold roast chickens and seafood. Even Asian dishes sometimes make an appearance.
Many families select their own traditional dishes that they serve year after year, whether it's a potato bake or a particular salad.
8. Seafood Galore!
As Christmas occurs during summertime in Australia, cold options including seafood are very popular for Christmas, especially prawns by the kilo!
In fact, feasting on seafood is such a big deal that many of the fish markets open for extended hours, even overnight, during the couple of days before Christmas.
In Sydney, the Sydney Fish Market traditionally opens for 36 hours straight, right through from 8am on the 23rd December through to 5pm on Christmas Eve. Be prepared to queue except during the middle of the night!
9. Christmas Desserts in Australia
It's also not surprising that the traditional desserts served up on Christmas Day are different to what you'd find in the Northern Hemisphere, especially compared to the UK.
While a Christmas pudding or mince pies might still be served, they will usually be offered alongside other options more suitable for summer weather.
One of the most popular Christmas desserts in Australia is the pavlova, the dessert claimed to be invented by both the Aussies and the Kiwis. A large meringue is covered in cream then decorated with fruit, especially summer strawberries, kiwifruit, passionfruit and mango.
Other popular Christmas desserts in Australia include ice cream and trays of summer fruit, such as watermelon, strawberries, cherries and pineapple.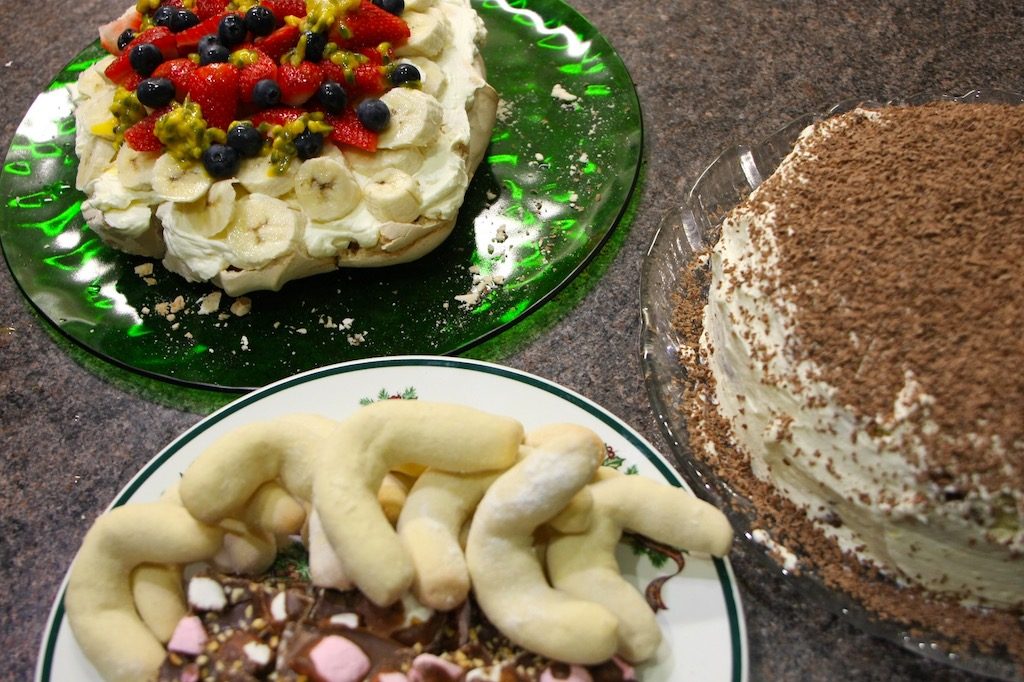 10. Dreaming of a Hot & Sunny Christmas
Instead of wishing for a white Christmas, with snow on Christmas Day, most Australians (unless they're spending the day in the kitchen cooking a roast) instead dream of warm, sunny weather.
Many families head to the beach on Christmas Day, either for an all-day picnic or just for an afternoon swim. Luckily, lifeguards still patrol many beaches on Christmas Day. Other families instead take a dip in backyard swimming pools, especially inland away from the coast.
While the kids are usually happy to go swimming in any kind of weather, it just doesn't feel properly like Christmas for most Australians if it's grey and cold.
11. The Boxing Day Sales
In Australia, both Christmas Day and the day after are public holidays. The 26th December is known as Boxing Day, the traditional name also used in the UK, from when servants and tradesman used to receive gifts.
However, one of the biggest Australian traditions when it comes to Boxing Day are the Boxing Day Sales, the first and biggest day of the post-Christmas sales, traditionally the biggest sales of the year in Australia.
Often only the large shopping centres in the capital cities open their doors, but store trading hours in Australia have continued to relax, with more and more shops opening on this day with plenty of bargains.
12. And the Boxing Day Cricket
The other main focus on Boxing Day in Australia is the cricket. Its the first day of the Boxing Day Cricket Test, which is always held at the famous Melbourne Cricket Ground (or MCG for short).
In most households, the TV set will be switched onto the cricket game that goes all afternoon, the perfect accompaniment to taking it easy after a big day of eating and drinking, while eating and drinking the inevitable left-overs.
(Main photo copyright Aidan Casey on flickr, used under Creative Commons license)
About the Author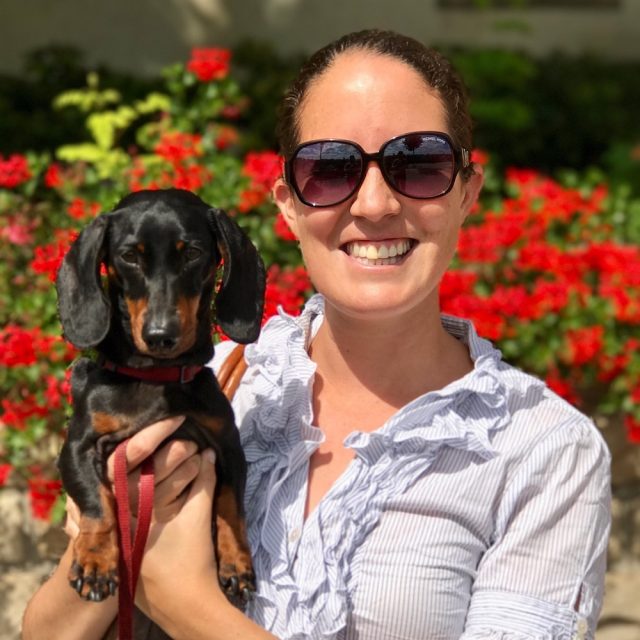 Shandos Cleaver is the founder of Travelnuity: Dog-Friendly Travel. She has travelled extensively with her Miniature Dachshund, Schnitzel, including to 33 countries across Europe, every state and territory of Australia except Tasmania, and 10 of the United States. She's passionate about providing inspiration and information to others wanting to travel with their dogs, whether close to home or internationally.
Inspired? Pin this to your Pinterest board