So, you're all set to go off on a holiday with your pet. Your accommodation and transport has been booked, and you're starting to plan your itinerary and dream about all the fun adventures you're going to get up to (or all that time to spend relaxing…)
But what about the other essentials? Just like you should look into travel insurance and cancellation policies for yourself, there's a number of things you should organise for your pet before you head out on the road.
1. Make Sure Your Pet Has Identification
While losing your pet in any circumstances is a traumatic experience, it's even more challenging if you're travelling with your pet. While close to home your dog might make their own way home, this isn't possible if you're far from home.
Make sure your pet is wearing a collar at all times with an ID tag. Double check that the phone number is up-to-date. Naturally, your mobile phone number is best, not your home phone number.
Additionally, in many countries it's required to microchip your pet. Even if it isn't compulsory, it's still a good idea. That way, if your pet loses their collar or ID tag, they can still be identified and returned to you.
2. Consider Pet Insurance
Given the high costs of visits to the vet, especially if your dog needs to have surgery, it's always a good idea to consider taking out pet insurance.
The best time to take out insurance for your pet is immediately when you bring them home, especially if they are a puppy, to minimise the chance of pre-existing conditions arising and being excluded. However, it's also a great idea to consider pet insurance before heading on a holiday, when they're more likely to get into mischief while on adventures.
Depending on the pet insurance you take out, it might also offer coverage for routine care, such as your pet's annual check-up and regular vaccines. Keep in mind though that many pet insurance policies don't provide coverage across borders, except in limited cases.
3. Double Check Their Vaccinations
Speaking of vet visits and vaccines, make sure you double check that your pet is up-to-date with their vaccinations before travelling. You should also pack your pet's most recent vaccination certificate, or at least have an electronic copy.
Some accommodation providers may require that dogs and cats are fully vaccinated, and may ask to see a copy of their vaccination records. It's also very common for kennels to require pets to be vaccinated. (This was required when our dog stayed in the kennel at Disneyland.) Double check what vaccinations at a minimum are required, as the list can vary.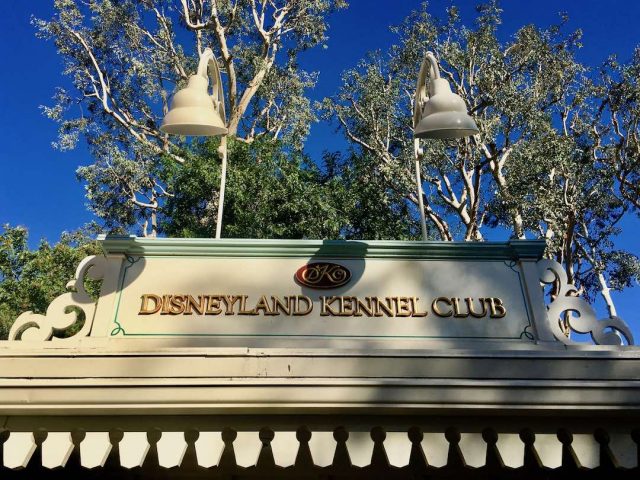 4. Stock Up on Pet Food
While you might be planning on dining out every meal of your holiday at local restaurants and cafes, don't forget to pack plenty of food for your pet.
This is especially important if your pet eats a special diet or if you are heading to a remote spot. Out in the country specialty pet stores are few and far between, and will likely stock a reduced range of products. Delivery may also not be possible.
Double check the rules if you will be crossing country borders, particularly if you are travelling with fresh meat products. You may need to buy more food at your destination.
A portable cooler may also be necessary if you need to keep your pet's food refrigerated, or consider switching to kibble for the trip.
5. …and Medications
While you're packing your pet's food, don't also forget to pack their medications. Prescription medications in particular might be difficult to replace without seeing a vet.
If your pet takes medication daily, make sure you have enough for the duration of the trip, including some extra in case your return is delayed. Double check the next date your pet is due to be given their flea, tick and worming medications, and pack it if required.
It might also be good to pack a first aid kit for your pet, with any medications that they might occasionally need. If your dog suffers from travel sickness, there are a wide range of remedies you can pack, from ginger to calming products to anti-nausea medication. Some paw balm and scissors for trimming out burrs are also a good addition.
6. Investigate Nearby Veterinarians
While ideally you won't need to visit a veterinarian on your travels, it's good to be prepared in case an emergency comes up, especially if you are staying somewhere with limited phone reception and no wi-fi.
Research the nearest veterinarians to where you are staying and note down their phone numbers. In particular, double check if they have an emergency out-of-hours phone number, in addition to a regular office number.
You May Also Like