If you've never travelled with your dog before, travelling with your dog for the first time can be intimidating. I know what it's like, because for years I put off travelling with my dog, as I thought it would be too difficult. But travelling with your dog can be a lot of fun, so I'm going to share you with everything you need to know about how to travel with a dog.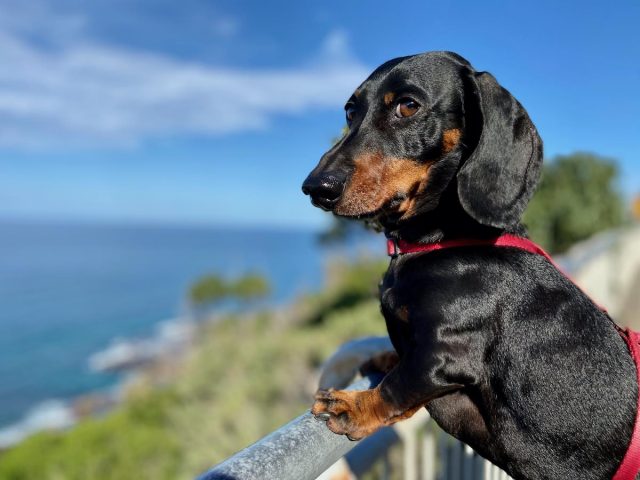 Choosing a Dog-Friendly Holiday
Firstly, I'll be upfront that it's not ideal to take your dog along on every type of holiday. You need to choose a holiday option that's dog-friendly.
Heading to the city for a weekend to museum hop? Usually not a good idea. Taking a cruise? Unless you have a service dog, dogs are usually not allowed on cruises. Flying overseas? If there's quarantine involved or your dog needs to travel in the hold, it's generally best to leave them behind.
(I live in Australia and advise people not to take their dogs out of the country unless it's for a long period, due to both of these requirements.)
Dog-Friendly Holiday Ideas
However, there's plenty of great dog-friendly holiday ideas. What about a road trip with your pup, or a week by the seaside, near dog-friendly beaches, or even a city break, but spending more time in parks and exploring the streets outside, rather than cooped up inside? There's plenty of reasons why you should travel with your dog.
Dog-Friendly Destinations
You should also consider heading to somewhere that's renown for being dog-friendly. If you're in Europe, check out my list of the most dog-friendly European countries. In California, consider dog-friendly Carmel by the Sea. If you're in Sydney, there's far more dog beaches if you head north and south, such as to Batemans Bay.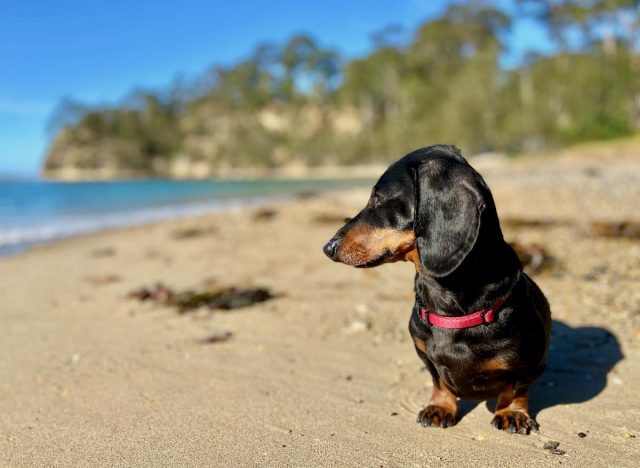 Finding Dog-Friendly Accommodation
Once you choose the destination to head to with your pup, the most important thing to select is your accommodation. The amount of pet-friendly accommodation varies from place to place. In destinations with limited pet-friendly accommodation, it's often best to build your holiday around a great pet-friendly place to stay.
Pet-Friendly Hotels
If you're wanting to stay in a hotel, following my instructions for finding pet-friendly hotels on Booking.com and pet-friendly hotels on Hotels.com. Luckily pet-friendly hotels are becoming more common in many destinations. I've also put together some tips on staying in a hotel with your dog for the first time.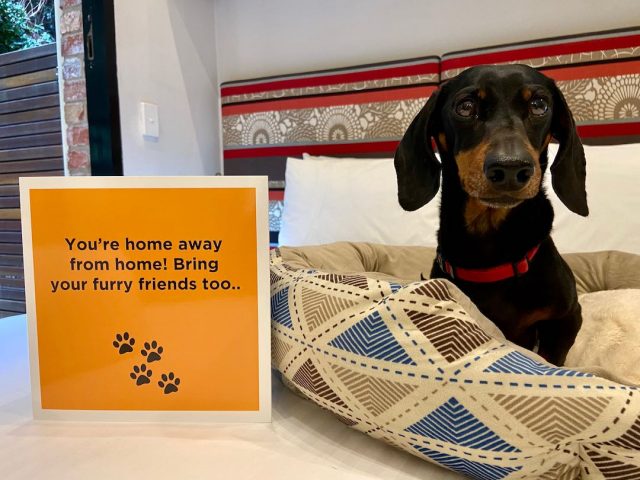 Pet-Friendly Airbnbs
Alternatively, consider a holiday home or Airbnb. If travelling with a pet is a new experience, both yourself and your dog will likely find it less stressful to stay in self-contained accommodation that's more home-like, with the option to dine in. Check out my guide to finding and staying in pet-friendly Airbnbs.
RVing and Camping
Another great dog-friendly option is RVing. With both your transport and accommodation sorted, many pet owners prefer to travel in an RV. Check out these tips for RVing with your dog. In particular, if you're in Australia, read about hiring a pet-friendly campervan in Australia.
Whether you're driving in a campervan or bringing along a tent, camping is another great pet-friendly holiday option. There tend to be more pet-friendly caravan parks and campgrounds than other forms of accommodation. If you're in Australia, find out more about camping with a dog.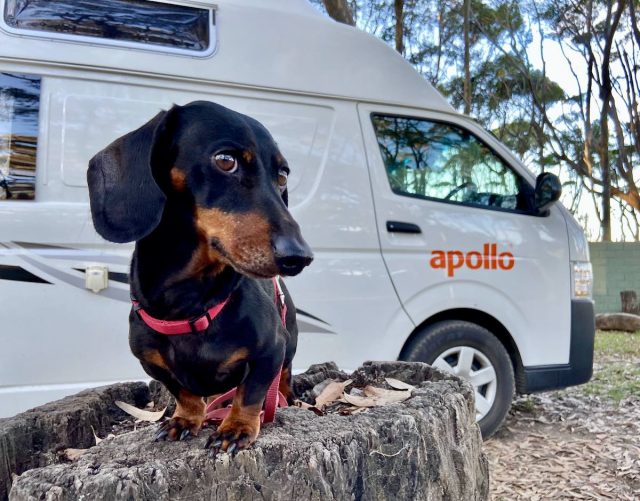 Organising Dog-Friendly Transport
Next most important is organising your transport. How will you travel with your dog to your destination or destinations?
Driving a Car
The easiest option is if you're simply heading off in your own car. Driving your own car should always be your first consideration, whether you're heading to a single destination or away on a road trip. Your pet is already familiar with this mode of transport and your specific car.
If you don't own a car, you may instead consider hiring a car. Keep in mind that depending on your location, not all hire cars are pet-friendly. For instance, if you live in Australia, check out my guide to the pet policies of major rental car companies. In any case, always carefully look after the car and return it clean of dog fur.
Flying with a Dog
For destinations further away, flying may be the best or only option. This is easiest if you have a small dog and they are allowed to fly in the cabin. Flying with a dog in the cabin is fairly simple and not that expensive. You generally need to call up the call centre, although some airlines let you book online, and you'll require a suitable pet carrier bag for the cabin.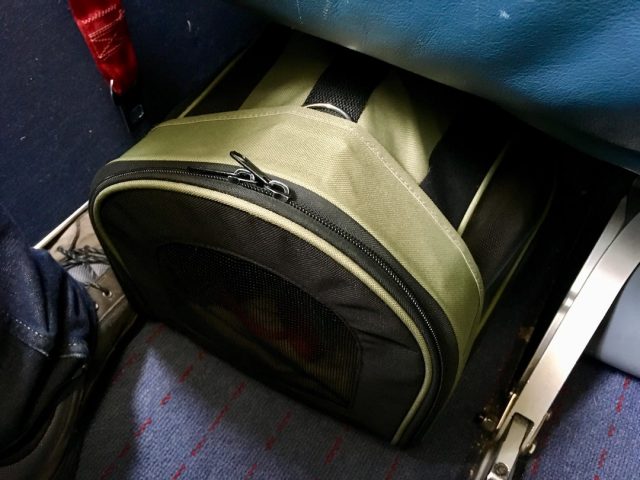 Unfortunately, larger dogs are required to fly in the hold, except in the case of guide and service dogs. It's best to avoid flying your dog in the hold unless you are away for a considerable period of time, plus many airlines restrict the flying of brachycephalic dog breeds. Check out my extensive guide to flying with a dog.
Trains, Ferries and Buses
A more relaxing alternative to flying with your dog, especially for shorter distances, is to take a train. The majority of trains in Europe allow dogs. Even the Amtrak trains in the USA allow small dogs and there are also some dog-friendly trains in Asia.
Depending on the train company, smaller pets usually should be in a carrier bag (and sometimes ride for free), while larger pets when permitted are usually fine on a leash, although they might need a muzzle.
Another transport option to consider are ferries. Catching a ferry is often the best option, such as if you're travelling to Northern Ireland or travelling to the Republic of Ireland from Great Britain, crossing the Channel to Europe, or heading to the Greek Islands.
The rules for dogs on ferries vary. Sometimes there are pet-friendly cabins, or otherwise there is a kennel area or on short trips dogs might need to stay in your car.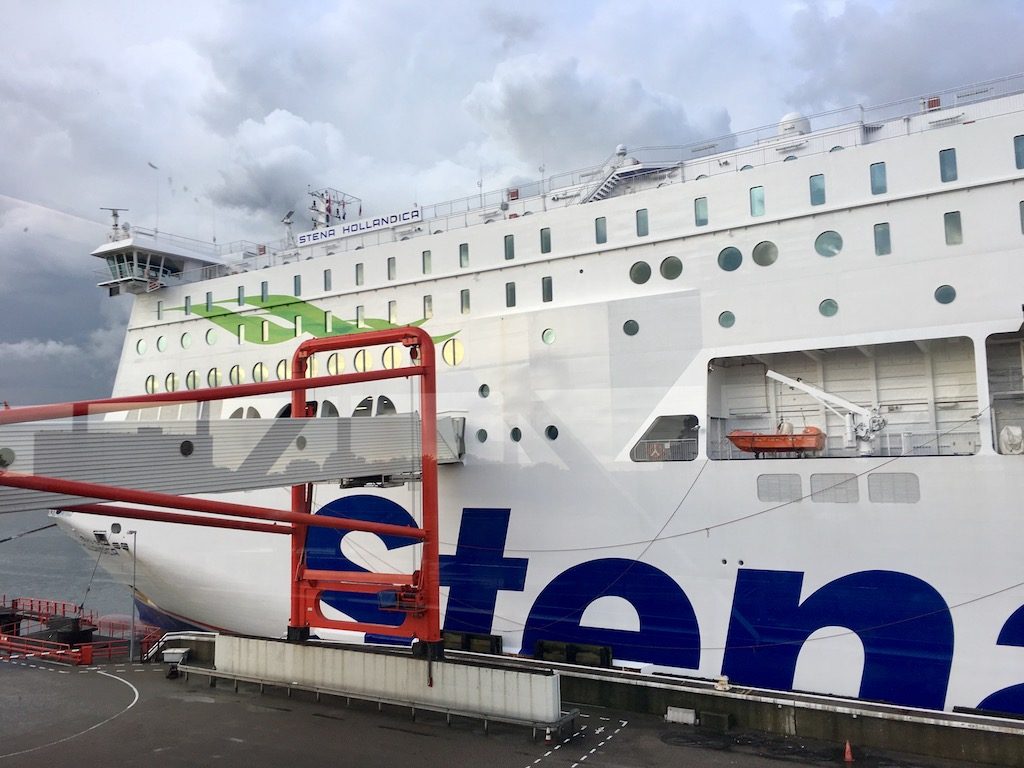 On the other hand, unfortunately long-distance buses are rarely a transport option if you are travelling with a dog. The majority of long-distance buses (as distinct from local buses) do not allow dogs onboard, although there are some exceptions.
Preparing for Your Trip with Your Dog
Plenty of preparation is one of the most important steps to ensuring you have a great time travelling with your dog. In my experience, even if you normally don't organise much when you travel, your travels with your dog will be more enjoyable if you prepare ahead of time.
Train Your Dog
If your travel plans are still off in the future, or you've just adopted a puppy, make it a priority to train your dog. Whether your dog will simply be exposed to strange environments or if you plan to fly them in the cabin or take them on trains, it's a lot less stressful if you have a calm, obedient dog, not one who is anxious or barks non-stop.
Packing for Your Dog
You will also need to pack specific items for your dog. Your exact packing list will vary depending on your type of trip and what is being provided by your accommodation, but at a minimum consider a bed, bowls, food, collar, leash and vaccination records. Check out my recommended packing list.
With food, consider whether you will be able to buy more food while travelling, or else pack enough for the entire trip.
Travel Insurance?
Consider whether you need insurance for your trip. This is especially the case if you are paying in advance for non-refundable accommodation or transport, or you are heading overseas where you need medical coverage. But what about your dog? While travel insurance doesn't extend to your pup, you may have coverage off your existing policy, check the details.
Finally, don't forget to plan for plenty of dog-friendly activities on your trip…
Enjoying Your Trip with Your Dog
While it's possible on some holidays to simply bring your dog along on your planned activities, as long as your dog is allowed, it's best if you can plan for some activities that your dog will enjoy.
Dog-Friendly Sightseeing
Before you head off, locate the best and closest dog-friendly parks and beaches. But dog-friendly sightseeing options aren't only limited to dog parks.
For some great dog-friendly ideas no matter what your destination, check out my list of dog-friendly fun things to do. Many national parks and walking trails are dog-friendly, not to mention dog-friendly wineries, dog-friendly historic sites and even dog-friendly palaces.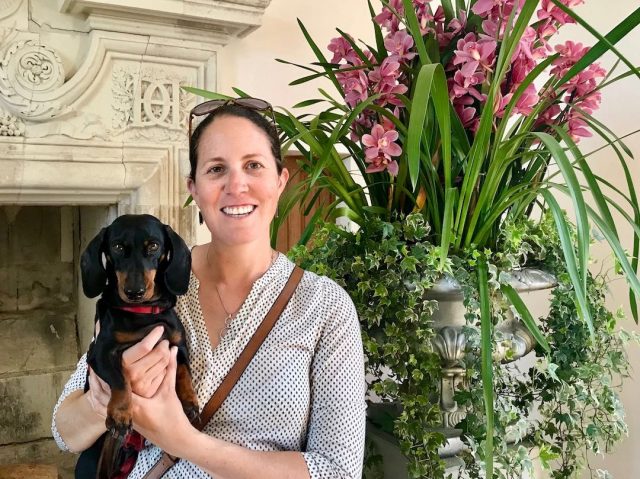 Dining Out with a Dog
Depending on where you are located in the world, dining out with your dog can be tricky. While some countries allow dogs inside restaurants, in other parts of the world you may be restricted to outdoor dining areas or be completely banned from restaurants. Alternatives to dining out include getting takeaway, enjoying a picnic or renting an apartment with a kitchen.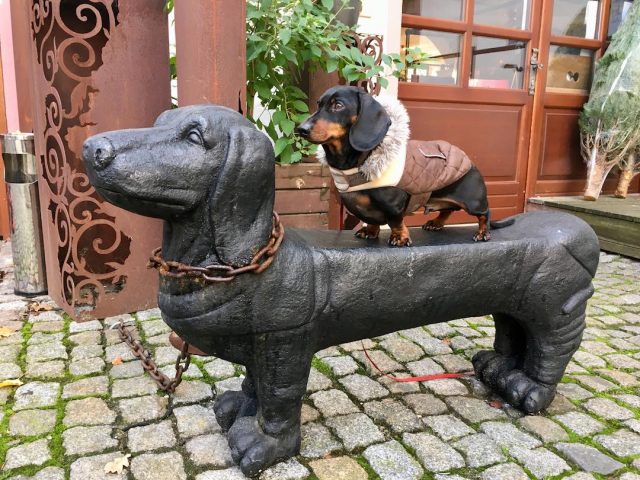 Staying Safe
Meanwhile, don't forget to keep your dog safe on your holiday. Always be careful with the food and water your dog consumes, and take preventative action depending on your location. In southern Europe over summer, make sure you prevent your dog getting leishmaniasis. Tick and flea prevention is also essential in many parts of the world.
Inspired? Pin this to your Pinterest board!