One of the best dog-friendly beaches close to the centre of Melbourne is Altona Dog Beach. And after visiting this beach even on a cloudy, cool day, it's easy to understand why. Read on to find out everything you need to know about visiting Altona Dog Beach with your dog.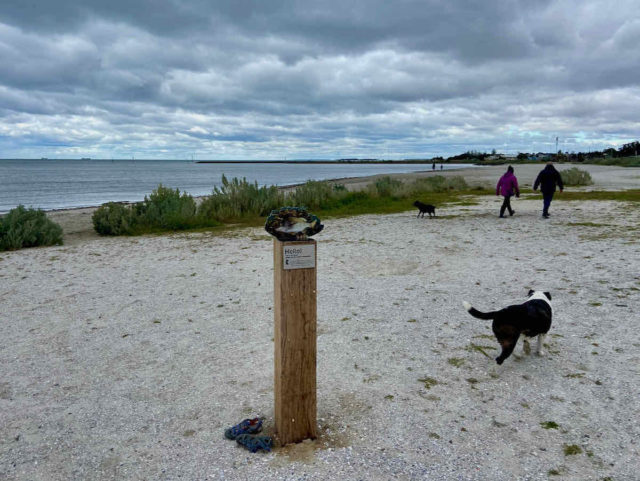 Location of Altona Dog Beach
Altona Dog Beach is located just west of the centre of Melbourne and Williamstown. It's right on the edge of the industrial suburb of Altona and the enclave of Seaholme, on the shores of Port Phillip Bay. The dog beach is accessed off Altona Road, near the cricket oval.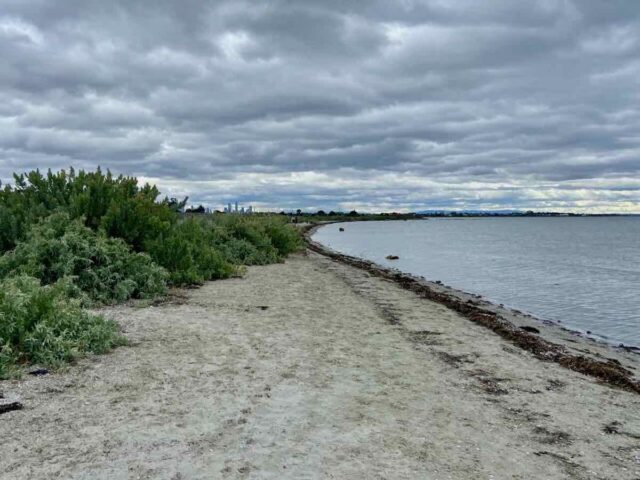 The facilities for this dog beach in Melbourne were recently renovated in 2021. There is now a large sealed carpark (with no fee for parking) and a new wash down area for dogs.
The rules for dogs also slightly changed in 2021. Dogs are now allowed off-leash only in the beach area, plus the adjacent fenced dog park at PA Burns Reserve. They need to be kept on-leash in the carpark, on the access paths, and in the rest of the reserve and coastal park. Plus dogs need to stay completely out of the fenced conservation areas.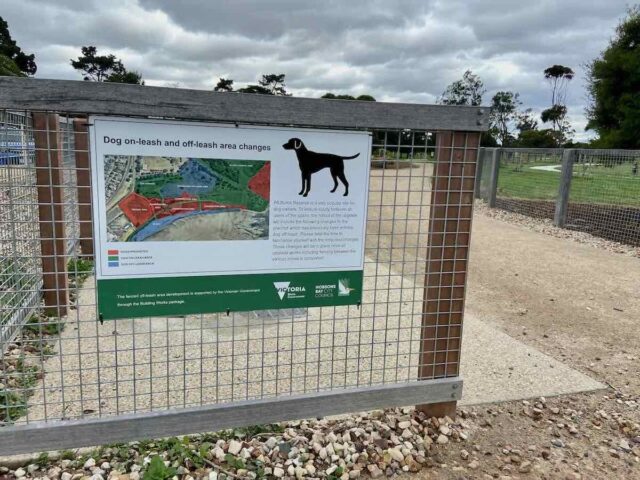 When Are Dogs Allowed on Altona Dog Beach?
Off-leash dogs are permitted on the stretch of sand at Altona Dog Beach all day long, year round. There are no time restrictions, making it a great destination to head to with your pup on hot summer days in Melbourne, considering many other dog beaches in Melbourne have restricted hours.
Tips for Visiting Altona Dog Beach
One of the recent improvements to Altona Dog Beach is the installation of a dog wash down area next to the carpark. There are multiple spraying taps at different heights for different size dogs. Perfect for washing the sand off before returning to your car, although BYO towel!
If you're not sure what time of day to visit Altona Dog Beach, consider visiting at low tide. At low tide it's possible to wade with your dog on the extensive flats that stretch a long way off-shore from the sand.
Dog-Friendly Cafes Near Altona Dog Beach
Unfortunately, there's no cafes within a short walk of Altona Dog Beach. (Perhaps a coffee van sets up on nice days in summer?) Instead, hop in your car and its a short drive to Bezirk Cafe, close to Altona Beach proper.
Bezirk is open daily for breakfast and lunch, and is highly rated, particularly their coffees and all-day brunch. There are multiple dog-friendly tables out the front.
What Else to Do Near Altona Dog Beach
If your dog needs some more off-leash fun, or you can't face cleaning up after a wet and sandy dog, head to PA Burns Reserve, right next to Altona Dog Beach. This off-leash dog park is large, grassy and fully fenced. Dogs are also allowed off-leash here all day long.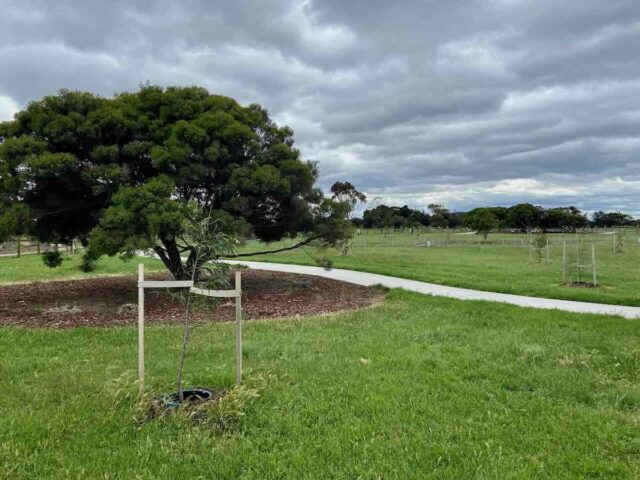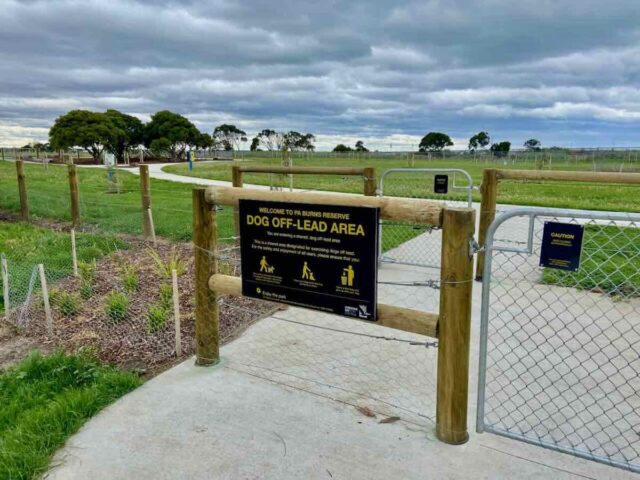 If you're looking for an on-leash walk or somewhere to enjoy a picnic with your family, there's a number of great options nearby. Head east back to the city, where dogs are allowed to join you for an on-leash stroll through the pretty Williamstown Botanic Gardens.
Alternatively, drive 10-minutes west along the bay to Truganina Park, home to the 100 Steps of Federation, plenty of shared trails and sweeping views.
Alternative Dog-Friendly Beaches
There are a number of off-leash dog beaches close to the centre of Melbourne on the other side of the Yarra River in the City of Port Phillip council area. For starters, dogs are allowed off-leash on most beaches in the council area between April and October, although restrictions usually apply the rest of the year.
During the warmer months from November to March, there are still a number of beaches where dogs are permitted off-leash all day long. These include designated off-leash beaches at Sandridge Beach, Port Melbourne Beach, West Beach, St Kilda Harbour and St Kilda Beach. See this map to see where they are located.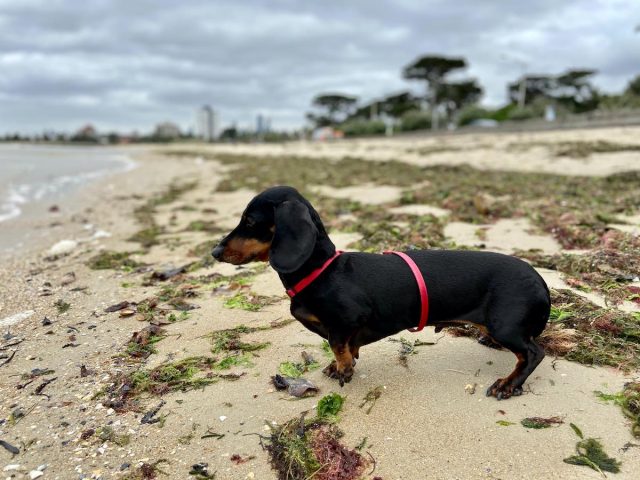 You May Also Like