Hotels.com has usually been my favourite hotel booking site, partially due to its easy-to-use website and app, but also because it has a great reward scheme (stay 10 nights and get 1 free).
Plus, it's also easy to find pet-friendly hotel rooms and view the conditions for each hotel. Read on to find out how to book a pet-friendly hotel room on Hotels.com for your next trip.
Read more tips for staying in a pet-friendly hotel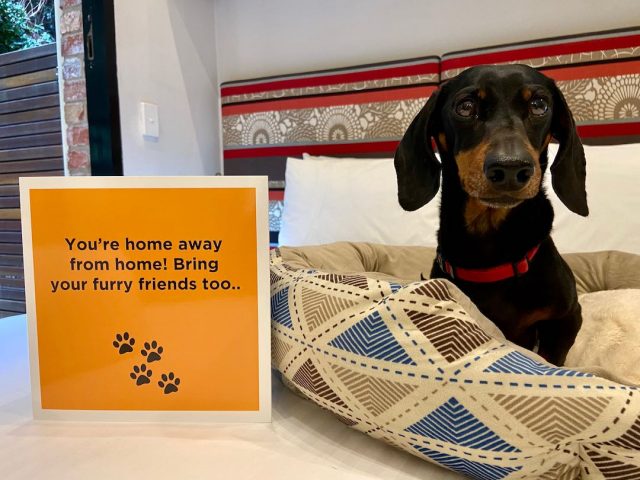 Finding Pet-Friendly Hotels on the Hotels.com Website
To find dog-friendly hotels on the Hotels.com website, firstly, start searching as normal. Then, on the search result page, filter the search results.
On the left hand side of the page, a list of filters are displayed. Scroll down until you see "Facilities" listed. Click on "Facilities" to expand the list.
Then, select "Pet Friendly" in the list. Allow a moment for the page to re-load with the filtered results.
Now, only the pet-friendly accommodation options are displayed.
Finding Pet-Friendly Hotels on the Hotels.com App
If you're using the Hotels.com app, the process is slightly different. On the app, instead click on the "Sort & Filter" button on the lower left to bring up the same list of filters.
Reviewing Pet-Friendly Hotel Listings
Before going ahead with a booking, it's important to then check the pet-related conditions of each hotel you're considering. These conditions can vary greatly between hotels, and may eliminate some hotels from your consideration.
When viewing a hotel, scroll down to the "At a glance" section, below the list of room options:
As you've filtered for only hotels that allow pets, this should always say "Pets allowed" under the Pets heading. However, it may also stipulate here additional details of their pet policy, such as:
Whether only particularly types of pets are allowed (such as dogs only)
The maximum number of pets per room
The maximum weight of pets
Whether pets are only allowed in specific rooms
Whether food and water bowls are available
Whether pets must be supervised
Additionally, there may have an asterisk after "Pets allowed" or state "Restrictions apply" followed by an asterisk. To see these further conditions, scroll further down to the "Fees & Policies" section near the bottom of the page.
As you can see above, under the list of fees for optional extras, the charge for a pet ("EUR 10 per pet, per day") is listed. It also states here that "pet-friendly rooms can be requested by contacting the property at the number on the booking confirmation." These two conditions are very common.
If it's necessary to request a pet-friendly room, I've always found it sufficient to request this in the "Special Requests" section of making a booking (on the same page where you supply your personal details and credit card details). However, if in doubt, you should also contact the hotel directly.
You May Also Like
Inspired? Pin this to your Pinterest board!