It can be a daunting experience staying in a hotel with your dog for the first time. I remember our very first hotel stay with Schnitzel, back in Sydney. I worried he might have an accident, as well as what the staff and other guests would think.
Luckily, we've since stayed in dozens of hotels, and had no unpleasant experiences along the way. Just a few close calls like one hotel that no longer accepted pets. Plus a bit of barking at some noisy locations, although never enough to generate any complaints.
To help you negotiate staying in a pet-friendly hotel with your dog, here are my tips and recommendations, from booking the hotel to avoiding barking complaints.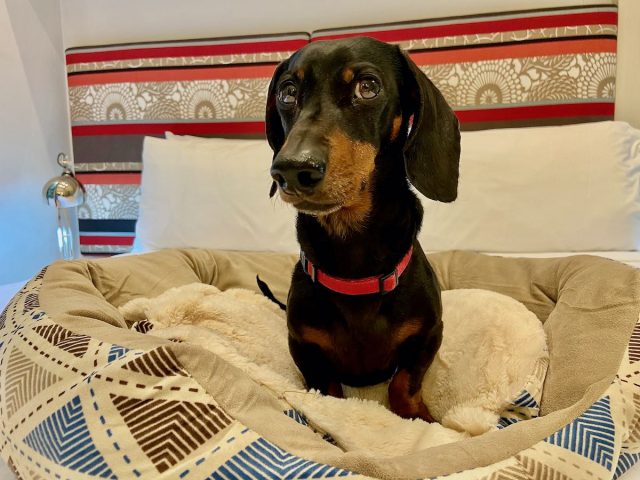 1. Double Check It's Pet-Friendly
As not all hotels allow four-legged guests, its essential that you make sure the hotel is pet-friendly. Many hotels that allow pets advertise this on their website. Alternatively, if you're booking through a third-party booking site, follow my steps to find pet-friendly hotels on Booking.com and pet-friendly accommodation on Hotels.com.
However, rules can change, and some hotels that once were pet-friendly stop allowing pets. It's good to double check, if possible. If you're booking through a third-party site and the hotel doesn't have a website or you can't find their pet policy on it, contact the hotel directly. Call them up, send them an email, or send a message through the booking platform (after booking a room that you can cancel).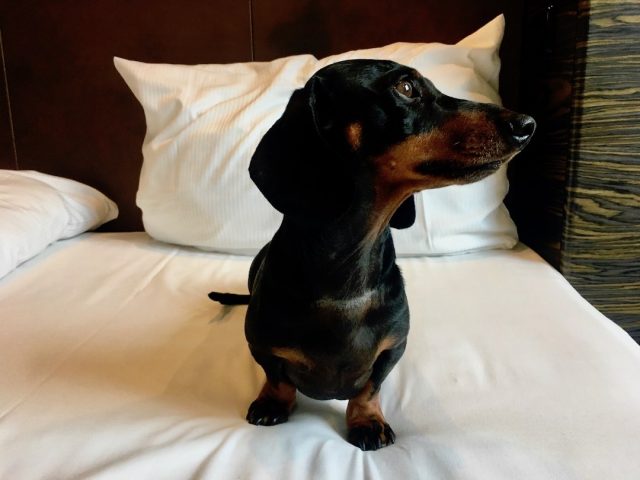 In all my stays at pet-friendly hotels, I've only been caught out once by a hotel that no longer accepted pets. The hotel had updated their policy on Booking.com, but not on Hotels.com where I had booked. Luckily they acknowledged their error and allowed our dog to stay. But it wasn't a relaxing stay!
2. Check for Any Pet Restrictions
Even if a hotel does allow pets to stay, there may be restrictions on what pets they will accept. For starters, most pet-friendly hotels only permit dogs and cats, or perhaps just dogs (sorry cat owners!) Forget about bringing along your pet snake.
Other common restrictions are a maximum weight (sometimes as low as 5kg or 11lbs), a maximum number of pets per room (often just one or two), and even breed restrictions. Many pet-friendly hotels cover these various conditions with a general clause of "pets are allowed on request".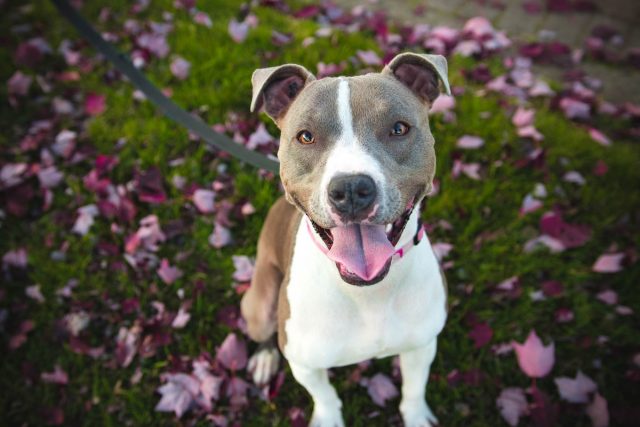 To find out the full conditions for four-legged guests and whether your own pet is welcome, it's necessary to research further. The hotel website may contain the full pet policy. Often hotel chains will have the same rule for all their hotels. When it comes to third-party booking sites, I've found that pet-friendly listings on Hotels.com more often spell-out these conditions.
Alternatively, directly contact the hotel. Phone the hotel reception, send an email (Google Translate is useful for short emails in a foreign language) or message them through the booking platform. Many pet owners find it easiest and most comforting to book directly.
3. Find Out the Pet Fee
Hotels vary greatly in whether they charge a fee for your pet. There are many hotels and entire hotel chains that allow pets to stay for free. On the other hand, some hotels charge quite high fees for pets, in particular luxury hotels, but also some regular hotels.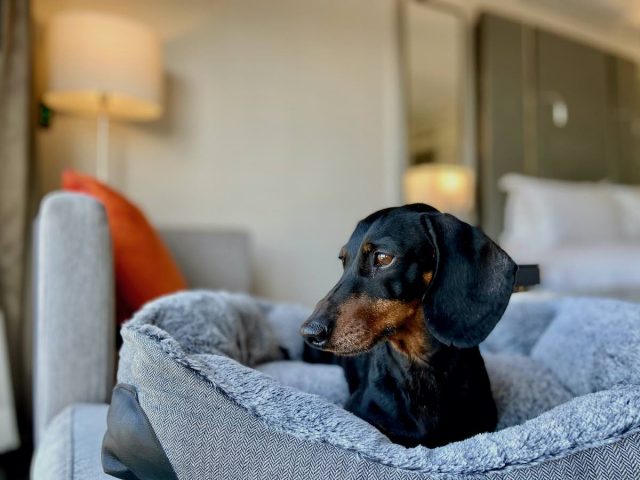 There are multiple ways that a pet fee could be charged. Pet fees are most commonly charged per night per pet (assuming you can bring along multiple pets) or a flat fee per night, regardless of the number of pets.
On the other hand, some hotels charge a set amount per stay, reflecting that the additional cleaning overhead only occurs once at the end of your stay. This fee can be cheap if you stay for a week, but very expensive if you only stay for one night. Another possibility is a per night fee, but with a cap per stay.
Often the pet fees charged by hotels are not disclosed. I've usually found that the fees are listed on Hotels.com, although they may not be up-to-date. Booking.com tends to not list fees, preferring to instead state "charges may be applicable". (Although sometimes these hotels allow pets to stay for free.)
Considering by how much fees can vary, I recommend you to check what they are in advance, when you enquire about any pet restrictions. If you're confident they will be low, you can wait and find out at the hotel, but there's a chance of being rudely shocked.
4. Book a Pet-Friendly Room
Just because a hotel allows pets to stay and states that it's pet-friendly, doesn't mean that pets are allowed in all rooms. Pets may only be permitted in designated pet-friendly rooms.
I've found this to be more common in parts of the world where not as many hotels are pet-friendly, such as Australia, but I've also come across this in Europe. The number of allocated rooms can vary, from an entire room category to just a handful of rooms.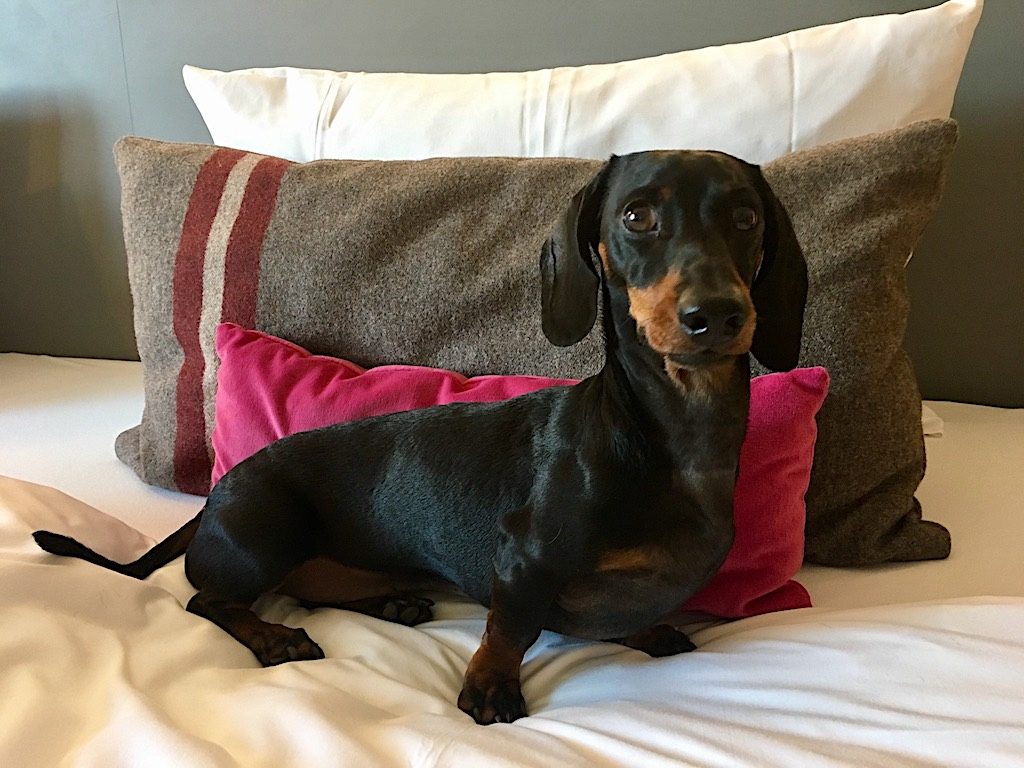 If booking on Hotels.com, double check in the fine print for the text "pet-friendly rooms can be requested by contacting the property at the number on the booking confirmation." I must admit that I usually haven't called the hotel (often I've travelled in countries where I don't speak the local language).
Instead I've usually added a special request to my booking, stating I am travelling with my dog and need a pet-friendly room. I haven't yet been caught out, although some of the time my request has probably gone missing prior to check-in.
If you're booking directly with the hotel, booking over the phone (rather than on the hotel website) is often easiest. That way you can request a pet-friendly room at the same time as enquiring about other details. Some hotels in countries like Australia only take bookings for their pet-friendly rooms over the phone.
5. Pack Your Pet's Bed, Bowls and Food
While some hotels will provide supplies for your pet, ranging from beds and bowls to meals and treats, the majority of hotels don't supply these items. In my experience, it's usually only luxury hotels that supply these pet-friendly extras, plus some extra pet-friendly places, although some hotels may supply some or all of these on request.
I've generally found that it's best to bring along everything that your pet normally uses at home, assuming that you have room. As well as covering the common scenario that these items are not supplied, your pet may be more comfortable eating their usual food, drinking from their normal bowl, sleeping in their own bed.
It's a strange environment for them, when staying in a hotel for the first time, and keeping these elements the same might make your pet feel more at home.
Additionally, it's recommended that you don't make sudden changes to your pet's diet. A special treat is usually fine, but an entire bowl of different food might upset their tummy.
6. Let the Receptionist Know You Have a Dog
When checking into a hotel with my dog, I always let the reception know that I'm travelling with my dog. It might be obvious that you're staying with a dog, if you are holding them on a leash. But they might be in your car with the rest of your family or the receptionist might not glance too closely at the travelling carrier you are holding.
If the hotel only allows pets in specific rooms, they'll ensure that you are allocated a pet-friendly room, which sometimes is only done at check-in. This also covers the possibility that your special request has gone missing from your booking.
Sometimes the hotel will also have a list of rules for pets, that they'll pass to you. You might be required to sign a form, stating that you'll abide by the hotel's pet policy, perhaps also providing proof of your pet's registration or vaccinations.
7. Follow the Rules of the Hotel
As well as having conditions on the type and number of pets that can stay, hotels may also have rules about what your pet can and can't do during your stay. Some of the most common rules include:
Whether pets are permitted at the restaurant and bar sections of the hotel
Whether pets are allowed to be left in your room unattended
Procedures for booking house keeping while staying with a pet
Where to take your pet to do their business
Whether pets are allowed on furniture or beds
As a general rule, dogs should always be kept on a leash while walking through common areas of the hotel, not to mention when walking through the car park. Plus always clean up after your pet.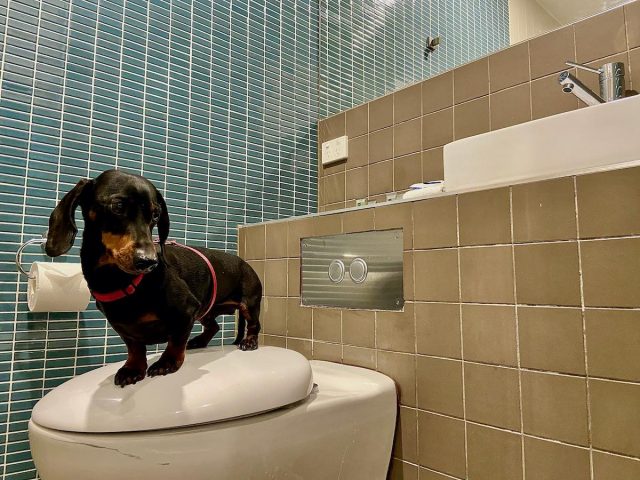 8. Leaving Your Pet in Your Room
Whether your pet is allowed to be left alone in your room varies from hotel to hotel. More often than not, pets are explicitly requested to not be left unattended in your room, or the assumption is made that you won't do this. Although sometimes exceptions are made for brief periods, such as eating breakfast in the hotel's dining room.
If you are permitted to leave your pet in your room, carefully consider whether your pet is okay with this arrangement as well. If your pet is used to being left alone in your apartment, and they are comfortable with being in a foreign place, it might be suitable. If staying with your pet for the first time in a hotel, don't consider it.
If you have been provided with a door sign saying that my pet or dog has been left in the room, leave this on the door. Alternatively, leave the usual do-not-disturb sign on the door. You may also need to make special arrangements with house keeping, or cancel house keeping.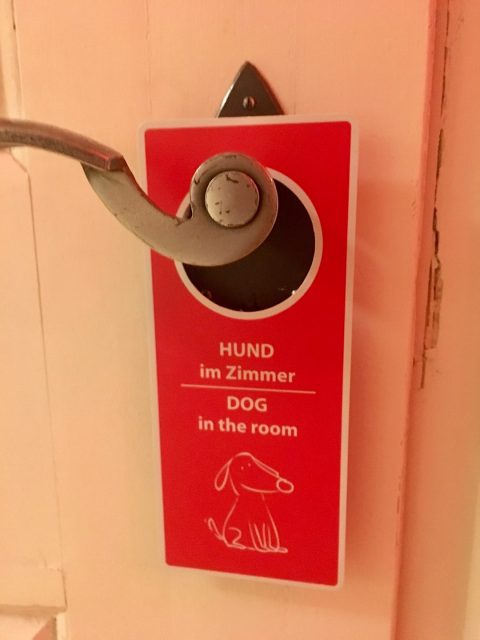 9. Keep Barking to a Minimum
It's unrealistic to to expect a dog to be absolutely quiet the entire time. Just like if you were staying with a child, you can't expect them to always be quiet. But you should try to keep your dog's barking to a minimum while staying in a hotel. Barking can carry, and other guests will complain about constant barking.
Be aware of what sets off your dog and their temperament. If you know that your dog often barks at external noises, ask the reception for a quiet room, ideally not next to the lift or bar. If reviews of a hotel complain of paper-thin walls and lots of noise, choose another hotel.
Many hotels that accept pets these days have easy-to-clean wooden floors, rather than carpet. This can lead to noise from people walking around in the room above you. I particularly found this to be the case in budget chains in the USA, such as Motel 6. In this case, ask for a top-floor room.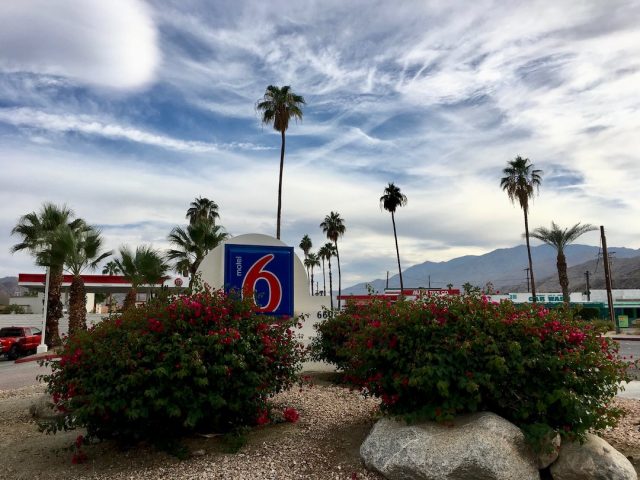 One other trick I've also used with my dog, who is somewhat prone to barking at outside noises, is to turn the TV while in the room. Even at a low volume, it's enough to block out some of the noises from the hallway.
You May Also Like
Inspired? Pin this to your Pinterest board!