Cronulla is home to one of the best dog-friendly beaches in Sydney. Greenhills Dog Beach is the only ocean-facing dog beach in the entire Sydney region, making it a popular destination for dog owners from all over Sydney, especially larger more adventurous dogs who enjoy paddling in the waves.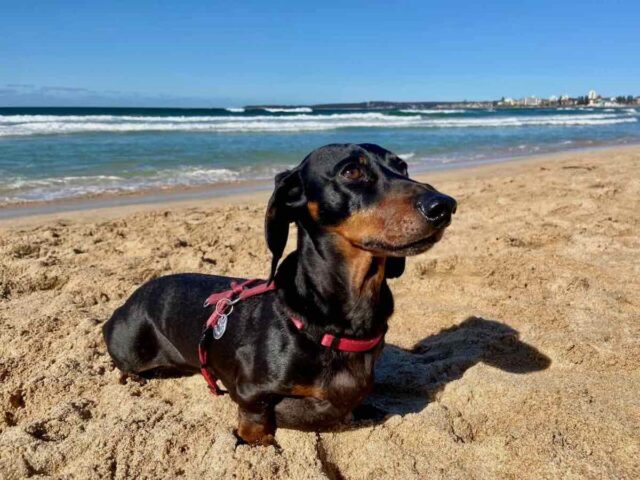 Location of Cronulla Dog Beach
Greenhills Dog Beach is on the northern edge of Cronulla, just north of Wanda Beach. The off-leash dog exercise area is located between Gates 1 and 5 on Greenhills Beach. On Google Maps, search for "Greenhills Beach Off Leash Area".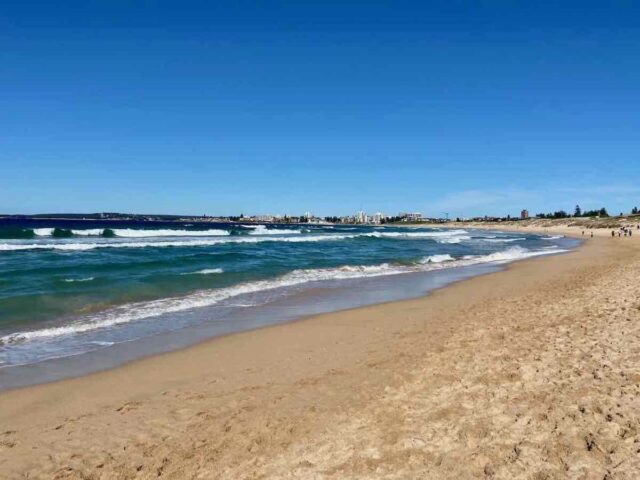 There's a large carpark just behind the beach, at the end of Mitchell Road and adjacent to Wanda Reserve. It's best to park at the northern end of the car park, then walk with your dog on a leash to Gate 5. Dogs need to be kept on leash in Wanda Reserve. Dogs are also prohibited from the dunes behind the beach, as well as on Wanda Beach.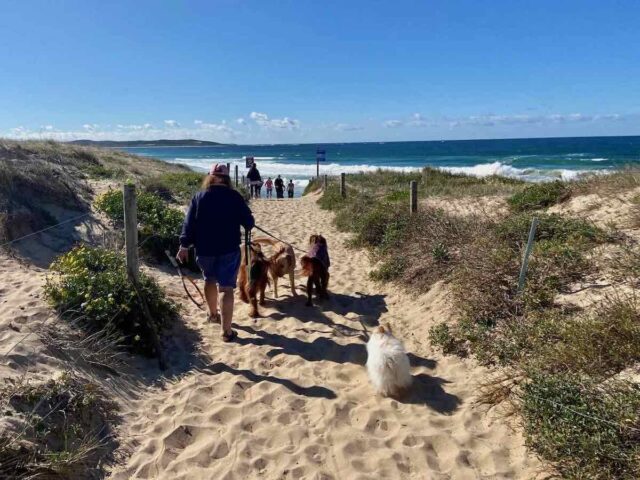 When Are Dogs Allowed on Cronulla Dog Beach?
Unfortunately, dogs are not allowed off-leash on Greenhills Beach all day long. Time restrictions apply, with dogs only allowed during the early morning and late afternoon.
During daylight savings time, dogs are permitted on the beach before 10am and after 4pm, seven days a week. During the winter months, the hours are lengthened, with dogs permitted on the beach after 3pm. Double check the signs, as some variations to the hours have been trialled.
Note that dogs are completely prohibited on Greenhills Beach outside of these hours. Dogs are not even allowed on the beach leashed during the middle of the day.
Tips for Visiting Greenhills Dog Beach
Greenhills Beach is unpatrolled and as such swimming by humans is not recommended. I'd also recommend that you keep a close eye on your pups if they paddle in the water, which can be rough on some days.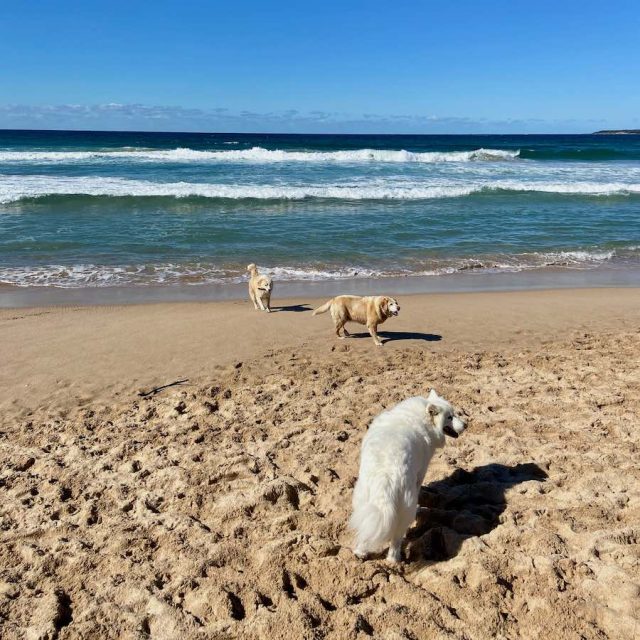 Dog-Friendly Cafes Near Cronulla Dog Beach
Just a short walk from the carpark is Top Shop at Wanda, on the corner of Mitchell Road and Links Avenue. This cafe is open daily for breakfast and lunch, except on Sunday when it closes late morning. Other dog owners report a warm welcome, even a chance of a dog treat. There's also the option to pre-order on their website.
For more cafe options, head further south to the centre of Cronulla. Two dog-friendly cafes in Cronulla are Next Door Cronulla and Watersedge Cafe, both close to the beach and with plenty of outdoor tables.
What Else to Do Near Cronulla Dog Beach
There's plenty of waterfront footpaths on the Cronulla peninsula, a great spot to go for a stroll with your pup at your side. Naturally though, they need to be kept on a leash.
Alternatively, for an adventurous dog-friendly day out, check out Boat Harbour Park. This privately owned 4WD park provide access to a 2km stretch of beach on the Kurnell Peninsula. Both one-day and season passes available, with pet dogs welcome to join you.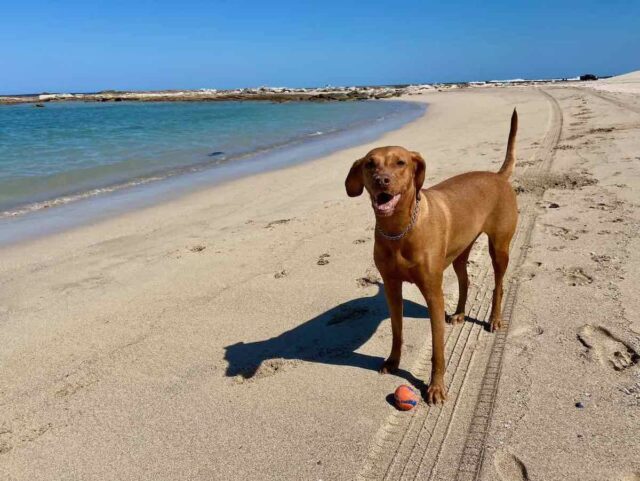 For more ideas of what to do around Cronulla with a dog, check out my guide to dog-friendly Cronulla.
Alternative Dog-Friendly Beaches
The closest alternative dog-friendly beach to the Cronulla Dog Beach is the Kurnell Dog Beach. Dogs are allowed off-leash on a section of Silver Beach all day long. However, unlike Greenhills Beach, it's not an ocean-facing beach, instead located on the shores of Botany Bay.
You May Also Like