The calm waters of Botany Bay are home to one of the best dog-friendly beaches in Sydney, Silver Beach, also known as Kurnell Dog Beach. Thanks to the lack of waves in the bay and the shallow waters, Kurnell Dog Beach is terrific for less confident doggie swimmers.
Location of Kurnell Dog Beach
Kurnell Dog Beach is located on the southern side of Botany Bay in Kurnell, accessed by driving around the bay via the Captain Cook Bridge.
The off-leash section of beach is adjacent to the Bonna Point Reserve Carpark, in between the third and fourth rock groynes. Alternatively, just search for "Kurnell Dog Beach" on Google Maps.
Note that dogs are not permitted at all on the rest of the beach, even on-leash.
When Are Dogs Allowed on Kurnell Dog Beach?
One of the best things about Silver Beach is that dogs are allowed at the beach all day long, every day of the week. There are no time restrictions on dogs being on the beach or off-leash.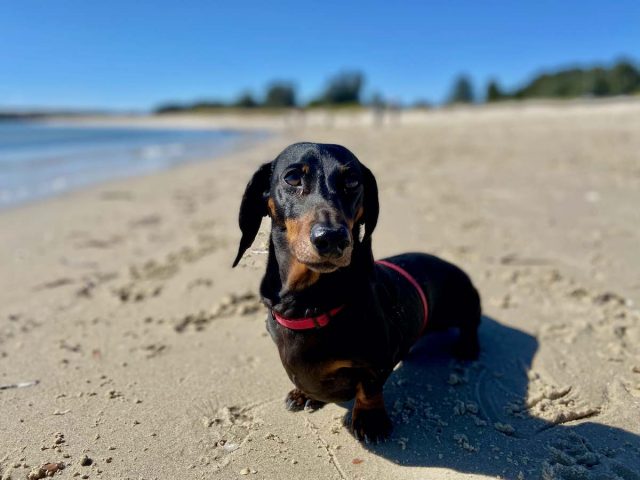 Tips for Visiting Kurnell Dog Beach
It's a long drive around the Kurnell Peninsula from the other side of Botany Bay and the city. Allow about 30 minutes for the drive from Brighton-Le-Sands, although once you leave behind Brighton, usually the traffic improves.
There's a handy water fountain for both humans and dogs at the beach access point.
Dog-Friendly Cafes Near Kurnell Dog Beach
Just a short walk from Silver Beach is Cook @ Kurnell Cafe. A popular spot with local dog owners, the cafe serves up breakfast and lunch from Wednesdays to Sundays. The cafe is also licensed.
What Else to Do Near Kurnell Dog Beach
Dogs are unfortunately prohibited from Kamay Botany Bay National Park, located at the other end of Kurnell, and home to Cook's Landing Place. Instead, drive south to Cronulla and perhaps take a walk along one of the many footpaths along the water's edge.
For a more adventurous day out, check out Boat Harbour Park. This privately owned park permits 4WDs to drive along a 2km stretch of beach on the Kurnell Peninsula, with both one-day and season passes available. Pets are welcome to join you.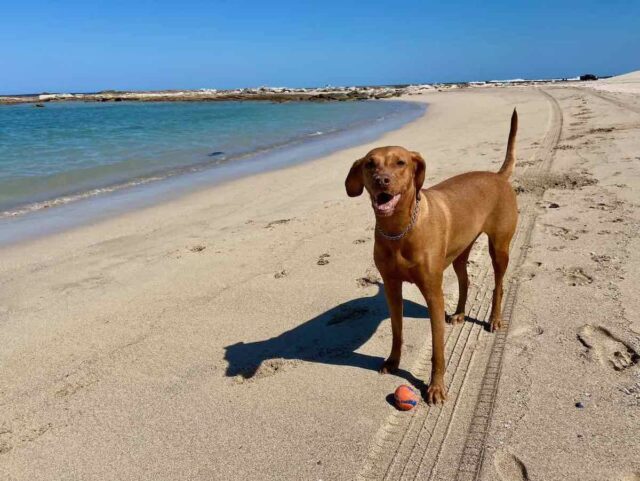 Alternative Dog-Friendly Beaches
The closest alternative dog-friendly beach to Kurnell Dog Beach is Greenhills Beach in Cronulla. This ocean-facing beach is quite the contrast to Silver Beach, with plenty of waves. However, it is only off-leash selected hours, before 10am and after 4pm during daylight savings time, or after 3pm during the winter months.
You May Also Like