The Northern Beaches of Sydney is home to a string of beautiful sandy beaches along the coast. While dogs are unfortunately not yet allowed on any of these ocean-facing beaches, a great dog-friendly beach to head with your dog is Curl Curl Lagoon. Find out more about visiting Curl Curl Dog Beach with your dog…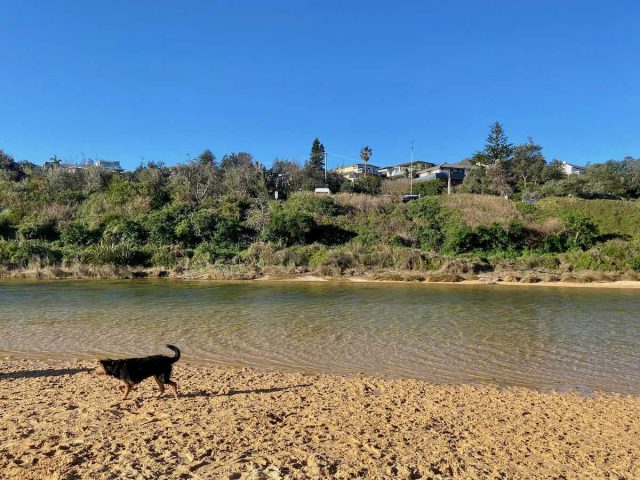 Location of Curl Curl Dog Beach
The Northern Beaches is home to multiple dog-friendly areas located next to lagoons behind its beaches, with Curl Curl Lagoon in the suburb of Curl Curl the northernmost one.
Head to Flora and Ritchie Roberts Reserve, on the southern side of Curl Curl Lagoon. Dogs are permitted off-leash in this reserve, both in the large grassy reserve and in the calm waters of the adjacent lagoon. The lagoon has its own sandy beach – Curl Curl Dog Beach.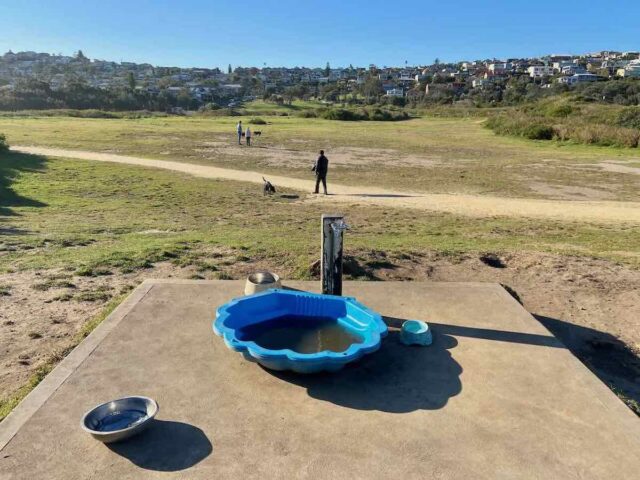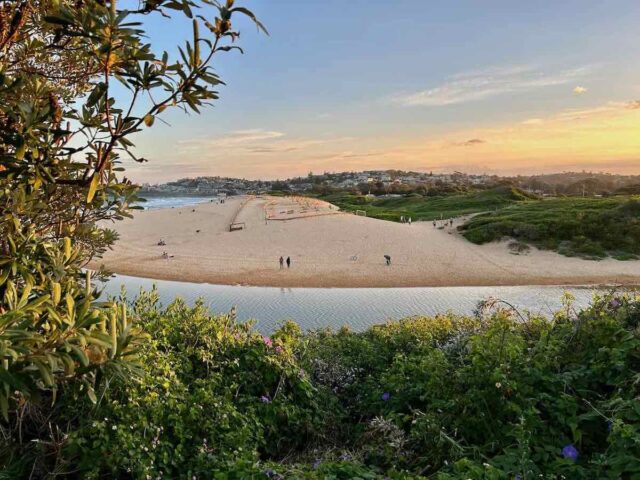 Dogs are also allowed off-leash in Adam Street Reserve, on the western side of Griffin Road. While this reserve is also adjacent to the lagoon, it lacks a sandy beach.
Note that dogs are strictly prohibited from following the path over the sand dunes from Curl Curl Dog Beach to North Curl Curl Beach – a sign marks the boundary of the off-leash dog area.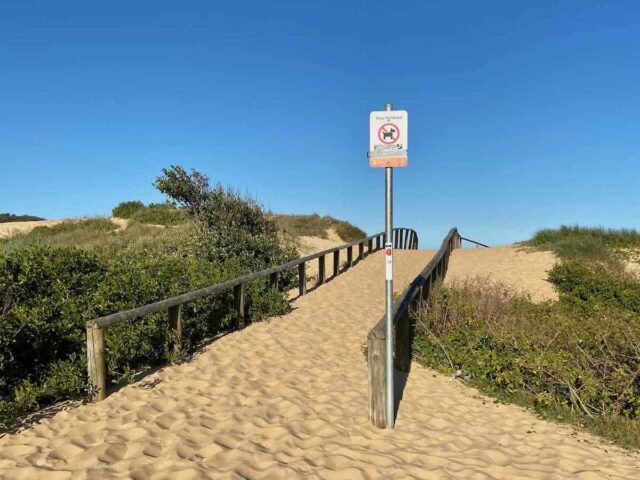 When Are Dogs Allowed on Curl Curl Dog Beach?
There are no time restrictions for visiting Curl Curl Dog Beach with your dog. Dogs are allowed off-leash all day long, summer and winter.
Tips for Visiting Curl Curl Dog Beach
As this dog beach is located at a lagoon, note that lagoons can easily become polluted, particularly after heavy rain. Be cautious about the water quality, particularly if your dog heads out into the deeper water.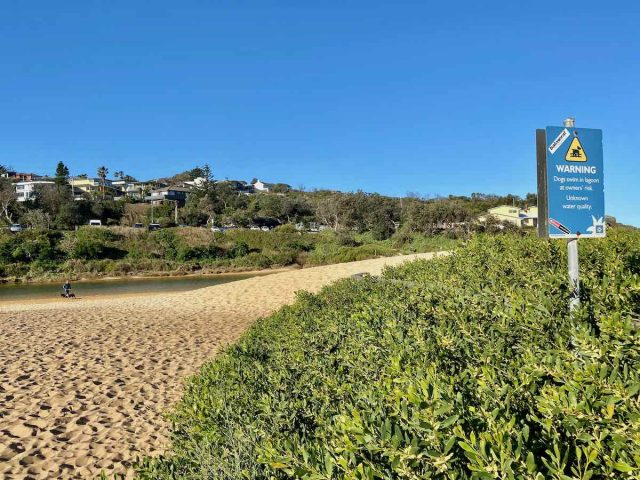 A fee is charged for parking at Flora and Ritchie Roberts Reserve, but on quieter days there is plenty of free parking on the streets close by.
Dog-Friendly Cafes Near Curl Curl Dog Beach
Before or after an outing at the dog beach, leash up your dog and walk a few hundred metres south to Chez Nous Creperie. This cute food truck next to South Curl Curl Beach serves up coffees and fresh juices, as well as crépes. Double check the latest hours.
Alternatively, keep walking further south to Gusto on the Beach at the South Curl Curl Surf Lifesaving Club. This popular local cafe is open daily for breakfast and lunch and welcomes dogs in its outdoor seating area.
What Else to Do Near Curl Curl Dog Beach
An outing to the Curl Curl Dog Beach is great to combine with a dog-friendly walk along the Dee Why to Curl Curl Cliff Walk.
This 1.5km long trail and boardwalk starts at the North Curl Curl Surf Lifesaving Club, on the northern side of the lagoon, and continues along the cliff tops to near Dee Why Rockpool. Dogs need to be kept on a leash on the walk, which is a must close to the cliff tops.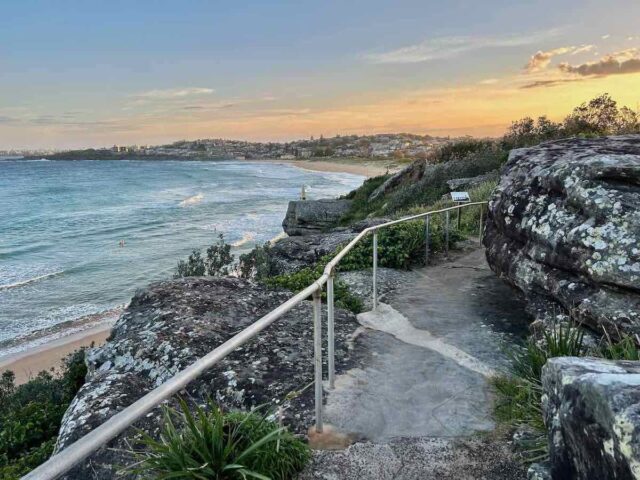 At Curl Curl Lagoon, dogs are technically only allowed off-leash on the southern side, in the Flora and Ritchie Roberts Reserve. Unfortunately, the easiest way to cross from this area to the start of the walk is via the beach – where dogs are strictly prohibited. It's a far longer walk via Griffin Road and the bridge to the west.
Alternative Dog-Friendly Beaches
The next closest dog beach to Curl Curl Dog Beach is Manly Lagoon. Manly Lagoon is located at the northern end of Manly Beach, in the suburb of Queenscliff. The adjacent Manly Lagoon Park and Lagoon Park West (or search for "Lagoon Reserve" on Google) are designated as off-leash dog parks, with many dogs enjoying a paddle in the lagoon.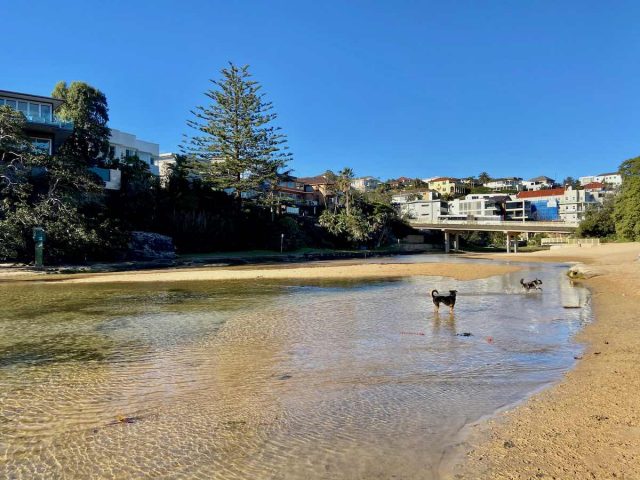 Another potentially exciting development on the Northern Beaches is a possible trial allowing dogs off-leash on the southern end of Mona Vale Beach. A decision is due to be made in 2023.
You May Also Like