Mexico is both an easy and difficult country to travel to with a dog. While the regulations to take a dog into Mexico are simple and straightforward, plus there's plenty of pet shops and veterinarians in the country, in other ways the country isn't so dog-friendly.
We were meant to visit Mexico with our dog back in 2020, but as happened to so many travel plans in 2020, they were cancelled. We haven't yet had a chance since to visit Mexico with our dog, but after spending a couple of months in the country in early 2022 and meeting multiple dogs along the way, I've put together these notes.
Covering everything from how to travel around Mexico with a dog, to finding pet-friendly accommodation and where to dine with your dog, find out more about what it's like to travel in Mexico with a dog.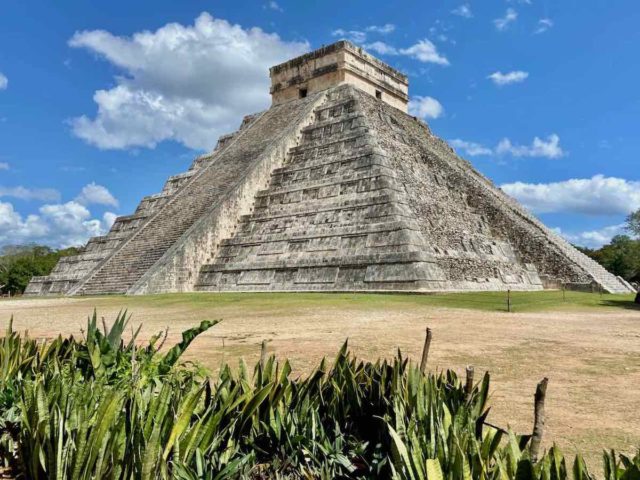 Requirements to Take a Dog to Mexico
The requirements to take your dog to Mexico are quite simple. The three main requirements are proof of rabies vaccine, a health certificate (except for pets travelling from the USA and Canada) and an inspection on arrival.
Rabies Vaccination
Dogs entering Mexico need to be vaccinated against rabies, except for puppies under the age of three months, who are exempt. The rabies vaccine needs to still be valid.
If your dog was originally vaccinated against rabies in Mexico, you are required to show the Mexican booklet you received from the vet in Mexico. In Mexico, the standard rabies vaccine is a one-year vaccine.
I've heard conflicting information about whether three-year vaccines from overseas are recognised, but there is nothing stating that they aren't recognised on government websites – just that the rabies vaccine needs to not have expired.
It is also recommended that dogs are vaccinated for distemper, hepatitis, leptospirosis, parvovirus and parainfluenza, to keep them healthy, but this is not a requirement.
Health Certificate
Unless you are travelling from the USA or Canada, you will need to visit your vet and have them issue a typed health certificate (plus a copy) within 15 days of their date of export. This requirement has not applied for dogs from the USA since December 2019.
On the health certificate, the following needs to be included:
The veterinary clinic's letterhead and the license number of the certifying veterinarian
Name and address of exporter and destination address in Mexico
Details of rabies vaccination (date and validity)
Certification that the dog is clinically healthy
Certification the dog has been internally and externally dewormed within the last six months, and are currently free of ectoparasites
No official endorsement of the certificate is required.
Inspection on Arrival
On arrival in Mexico, your dog will need to visit the Mexican Animal and Plant Health Inspection Office (OISA) and be inspected by an official personnel from SENASICA.
This inspector will verify that your pet is healthy, including that they don't exhibit signs of an infectious and contagious disease, have no fresh or healing wounds and are free of ectoparasites.
Your dog should enter Mexico in a container that is clean and free from bedding and other accessories, otherwise they may be destroyed. The container may be sprayed with disinfection.
For further information, send an email to [email protected].
Bringing Dog Food to Mexico
When bringing your dog to Mexico, you are only permitted to bring enough food for one day. I'm not sure how strictly this is enforced.
To be on the safe side, it's best to investigate local pet stores in advance, and find somewhere that stocks your pet's regular food or an alternative food.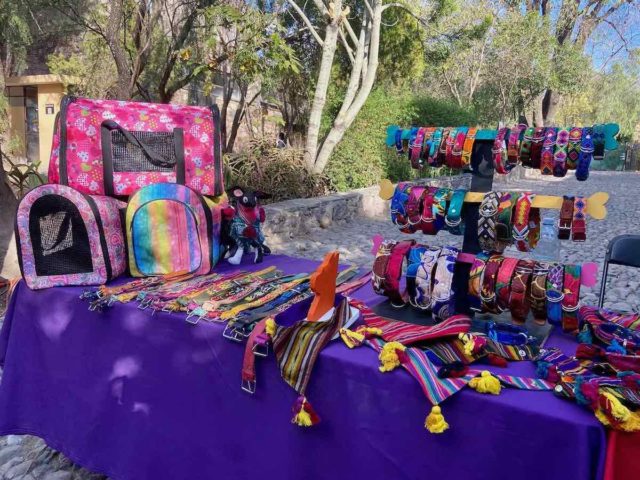 Departing Mexico with a Dog
To depart Mexico again with your dog, unless you are travelling to the USA or Canada, you will also need to apply for an Animal Health Export Certificate. This includes if you are travelling with your dog to the EU, and is in addition to your EU Pet Passport or the EU Pet Health Certificate.
Make sure you allow plenty of time to complete the paperwork to depart Mexico. In particular, I have heard recent reports from people who have travelled to and from Mexico multiple times with their dog, that it is now advisable to go to the airport one or more days before your actual flight, allowing up to four hours, plus again arrive early at the airport before your flight.
Travelling to Mexico with a Dog
There are two main ways to travel to Mexico with a dog, either by road or by air.
Entering Mexico by Road
The easiest way to travel from the USA to Mexico with a dog is by road. There are no restrictions on what land border crossings you can use. Just be aware of the usual requirements for a temporary vehicle importation permit and Mexican vehicle insurance.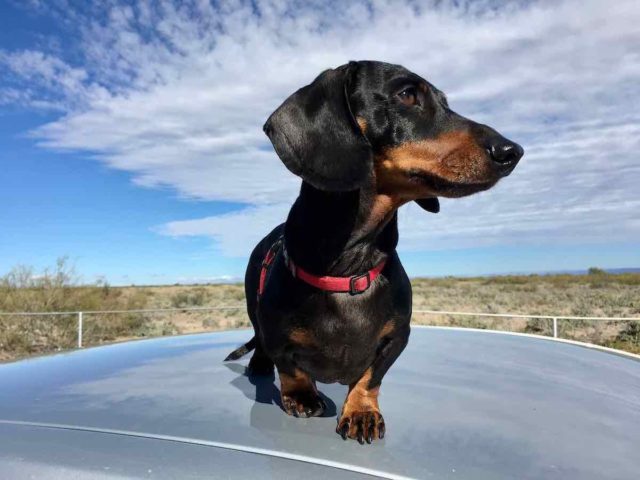 Dogs entering Mexico from the USA don't require a health certificate, but need to be vaccinated against rabies and be inspected on arrival in Mexico. I've heard reports that this inspection is often quite cursory at land border crossings.
Entering Mexico by Air
Alternatively, fly into Mexico with your dog, whether from elsewhere in the USA, or from Canada, Europe or elsewhere in the world.
There are no restrictions on dogs flying in the cabin or in the hold on planes to Mexico. There are a range of airlines that fly to Mexico that accept pets for carriage, both in the cabin and in the hold, including American, Canadian, European and Mexican airlines. For the pet policies of major Mexican airlines, see below.
When flying out of Mexico to destinations other than the USA and Canada, allow plenty of time for the paperwork to be completed, potentially visiting the airport before the day of your departure. See above for more details.
Travelling Around Mexico with a Dog
Mexico is a large country and you'll undoubtedly need to travel around with your dog, whether just to and from the airport or across the country. There are a number of options if you are travelling with a pet.
Travelling by Car
The easiest way to travel around Mexico with your dog is in your own car, whether you've driven your own car across the border or if you're staying for a longer period and purchase a car in Mexico.
If you are staying for a shorter period and want to hire a car, enquire directly with the car rental company whether pets are allowed inside their vehicles. I looked at the websites of multiple car hire companies, but they didn't detail their pet regulations online.
At a minimum, you will need to return the hire car clean and free of dog hair. Consider carrying your pet in a carrier inside the car. Many airline pet carriers are also suitable for restraining pets in cars.
Travelling by Intercity Bus
Mexico has an excellent system of intercity buses, with both first class and economy buses regularly driving between major cities, as well as smaller destinations (at least the economy buses).
Pet dogs are allowed to be transported on first class buses, but usually only in a rigid container in the hold of the bus, along with suitcases and other large luggage items. Unfortunately, they are not allowed to travel alongside you in the cabin of the bus, no matter how small they are. Check directly with the bus company for their complete policy.
With smaller bus companies, there may be some discretion, but this is likely to depend on the driver (and your ability to speak Spanish!)
Flying in Mexico with a Dog
Domestic flights are frequent and cheap in Mexico. For longer distances, flying is definitely quicker and often cheaper than taking a bus, although additional fees for luggage can add up. Additionally, small dogs are generally permitted to travel in the cabin on planes, unlike on buses.
These are the pet policies of the major Mexican airlines:
Aeromexico Pet Policy: Pet dogs are permitted both in the cabin (on flights up to 6 hours duration) and as checked baggage on Aeromexico flights.
In the cabin, dogs up to 9kg (20 lbs) including the carrier are permitted, which should have maximum dimensions of 40 x 30 x 20cm (16 x 12 x 8 inches). Usually carriers need to be zip-tied. Fees range between 1350 and 1700 MXN for domestic flights, or $162 to $168 USD/EUR/GBP for international flights.
For pets travelled in the hold, there is a weight limit of 45kg (99 lbs), including their crate. Fees range between 1600 and 1950 MXN for domestic flights, or $252 to $258 USD/EUR/GBP for international flights.
In both cases, vaccination records and a Certificate of Good Health is required, plus any documents required by the destination. View the full pet policy.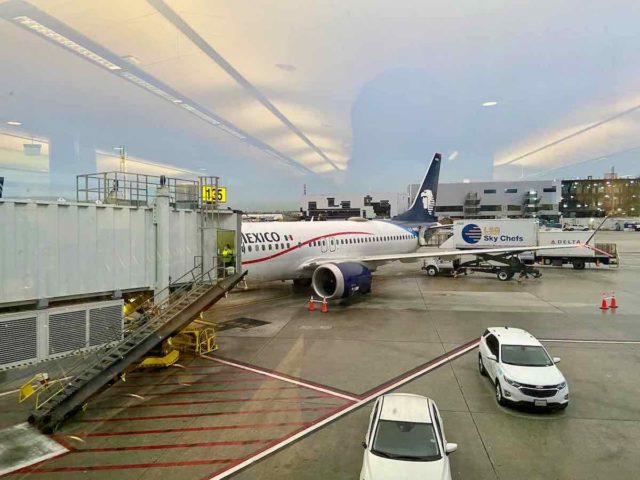 VivaAerobus Pet Policy: VivaAerobus claims that they are the airline with the most space to transport pets within Mexico, permitting pets both in the cabin and as checked baggage to any destination.
For pets travelling in the cabin, there is a maximum weight of 27 lbs (12.25kg) for the dog or cat and their carrier, which can be up to 18 x 14 x 8 inches (46 x 35.5 x 20cm). The carrier can be rigid of semi-rigid.
For pets in the hold, there is a maximum weight of 99 lbs (45kg), including their carrier, which must have maximum dimensions of 126 inches (320cm) and be rigid. Fees for pets vary depending on destination and whet it is paid online or at the airport.
Pets need to fly with their full vaccination card, plus have received an anti-parasitic treatment to travel within Mexico and have a health certificate issued by a licensed veterinarian to fly internationally. View the full VivaAerobus pet policy.
Volaris Pet Policy: Volaris also permits pets to travel on its flights, both in the cabin and as checked baggage, although the rules slightly differ. Pets can be added during the online booking process, when selecting your seat.
Pets can travel in the cabin if they weight no more than 10kg (22 lbs), including their carrier, which can be up to 44 x 30 x 19 cm (17.5 x 12 x 7.5 inches). It must be closed with a plastic clamp provided at the airport. Up to 1500 MXN is charged during the low season or 1900 MXN in the high season.
In the hold, the maximum weight for pets is 45kg (99 lbs), including their crate, which needs to follow the standard crate requirements. The fee is up to 1400 MXN during the low season or up to 1500 MXN during the high season.
View the complete Volaris pet regulations, including requirements for rabies vaccinations, health certificates and more.
Travelling by Metro
MexicoCity has a huge metro system, which is a cheap and relatively quick (during peak hour) way of getting around the city. However, pets are not permitted on the metro, along with the metrobus and other local buses. It's best to use a pet-friendly rideshare.
Uber and other rideshares are popular in Mexico, particularly with foreign visitors, due to their cheap prices and the safety of booking through an app. You can also use rideshare vehicles if you are travelling with a dog.
Mexico was one of the first countries to introduce UberPet, the option to book a car that will allow your pet to travel with you for a slightly higher rate. Try to book using this option.
If UberPet isn't available, check with the driver in advance whether they'll permit a dog in their vehicle. Consider bringing a blanket for them to sit on, if you aren't transporting your pet in a carrier.
Pet-Friendly Accommodation in Mexico
The majority of accommodation in Mexico is not pet-friendly, whether you are looking for a hotel or holiday rental, although there are still a reasonable number of pet-friendly options to choose from.
For example, if you were looking for accommodation in Mexico City, Booking.com lists 1976 properties, including 599 hotels. Of these properties, 545 allow pets, including 114 hotels. So about 19% of hotels in Mexico City are pet-friendly.
Pet-friendly hotels in Mexico range from major hotel chains, that are also usually pet-friendly in the USA, through to small family-run guest houses. Pet fees are often charged, typically ranging from a small fee at budget properties through to fees of over $100 USD per stay at luxury hotels. There may also be restrictions on pet sizes, so always check in advance.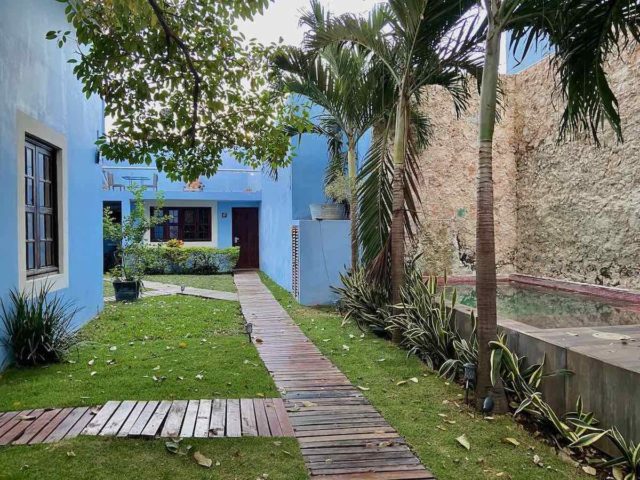 There are also a limited number of resorts in the coastal areas that allow pets to stay with you, including on the Mayan Riviera. Due to the limited number of pet-friendly properties in Mexico, it is always best to book your accommodation well in advance.
Dining Out in Mexico with a Dog
When it comes to restaurants and dogs in Mexico, generally dogs are not allowed inside restaurants, but are often allowed in outdoor dining areas. The rules are not entirely strict though, especially in rural areas.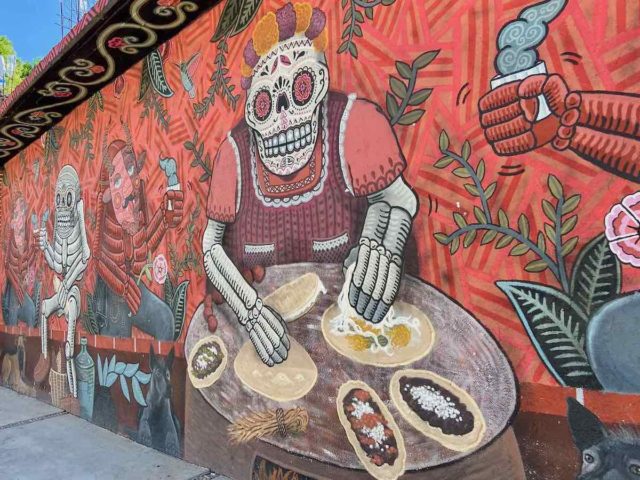 It's always best to ask in advance before entering. Alternatively, I noticed that a few restaurants in the tourist areas of San Miguel de Allende and Valle de Bravo had signs out the front stating that they were "pet-friendly" (with the wording in English). Keep an eye out!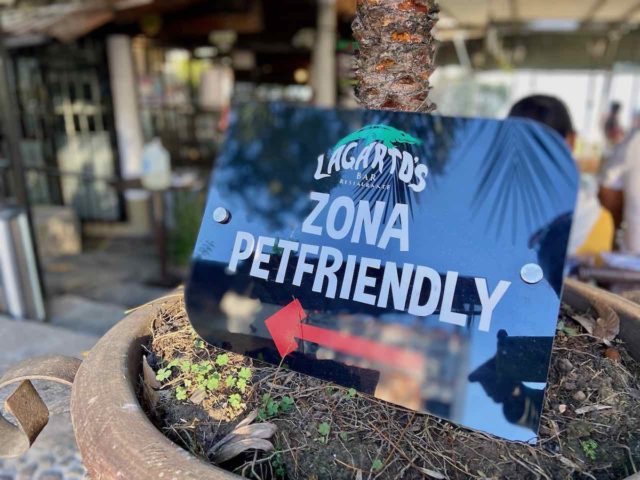 On the other hand, you'll also notice quite a few stores that have signs stating no "mascotas" (pets in Spanish). These are common on the doors of bakeries, ice-cream stores that you need to steps inside and cafes with only indoor seating. These signs are also present on the doors of virtually all convenience stores.
If you're having trouble finding a pet-friendly restaurant, you can always head to the local taqueria and grab some take-away, or take advantage of the many street-food stalls in Mexico.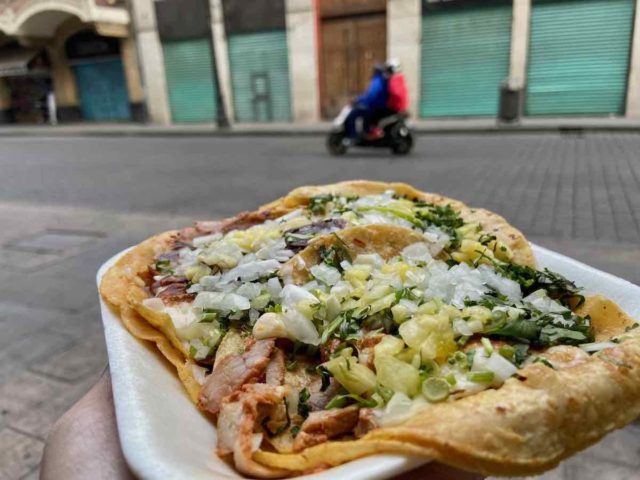 Alternatively, check out the Mexico Pet Friendly site for some recommendations, mainly in the big cities.
Sightseeing in Mexico with a Dog
The options for sightseeing with a dog in Mexico are somewhat limited. For starters, dogs are not allowed at any of the many archeological sites across Mexico, despite the many stray dogs that you see around many sites.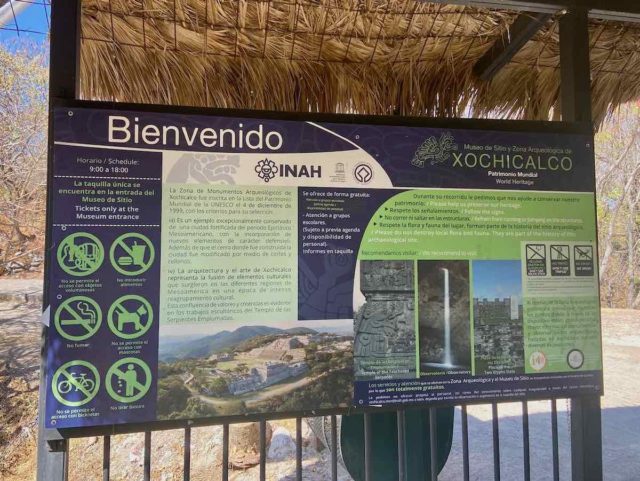 If you're a lover of history, the more pet-friendly option is to visit the many charming colonial cities dotted across Mexico. There's no rules against your dog accompanying you while you wander their streets, view the exterior of the many cathedrals and fine public buildings, and photograph the colourful houses. Relax afterwards on the seats of the inevitable zocalo or central square.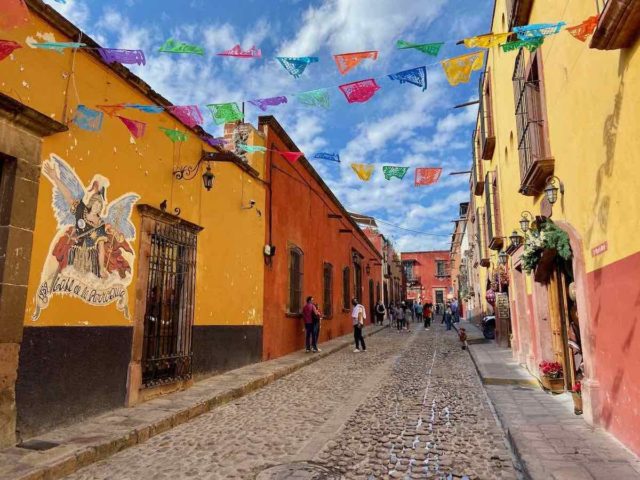 Dogs are also typically more likely to be welcome at natural sites in Mexico, such as the popular petrified waterfall of Hierva al Agua outside Oaxaca City. (Dogs are allowed, just not in the pools.) I also noticed a sign for pet-friendly kayaking at the Valle de Bravo.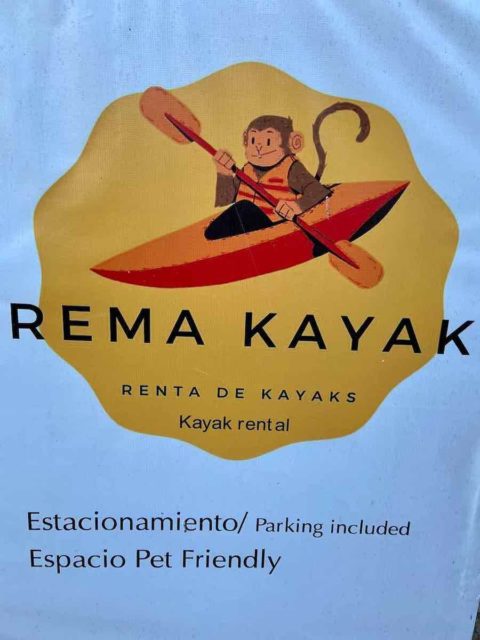 What about beaches in Mexico? Dogs are allowed to be walked on many beaches, but often popular tourist beaches have signs prohibiting dogs. This is the case at the main beaches in Tulum, although I still spotted some dogs on the sand.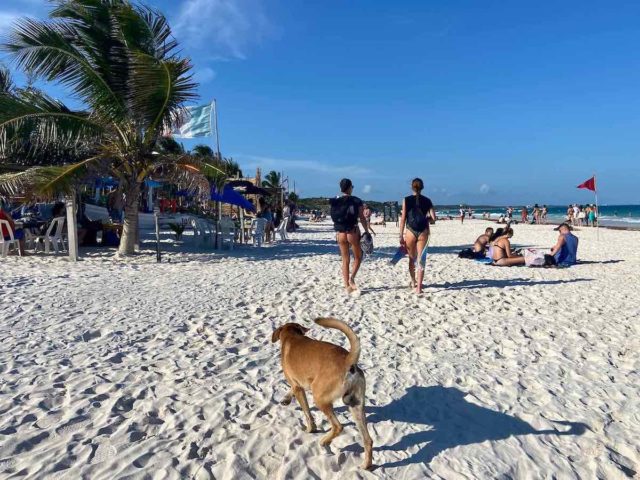 Dog Parks in Mexico
Dog parks are still a rarity in Mexico, although this doesn't stop locals from exercising their dogs in any local green spaces, whether on-leash or off-leash.
In Mexico City, while most of the huge Bosque de Chapultepec in Mexico City doesn't permit dogs inside its boundaries, there is a designated off-leash dog area. Head to the area marked "Tamayo Park" on Google Maps, just to the east of the Anthropology Museum.
In San Miguel de Allende, we stayed next to Parque Guadiana, on the southern side of the town centre, which was very popular for on-leash dog walks.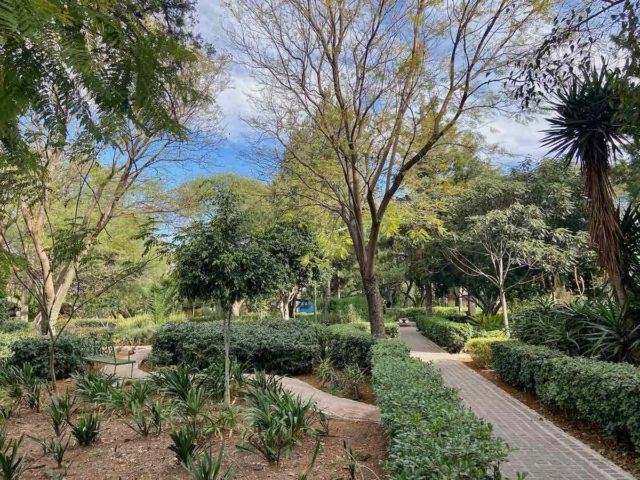 Keeping Your Dog Safe in Mexico
In Mexico, there are a number of dangers for dogs that you should be aware of. Some dangers, such as the presence of snakes, scorpions and high temperatures, are also found across the border in the Southwestern United States. Don't also forget about the dangers of cacti, and keep your dog well away from their spines.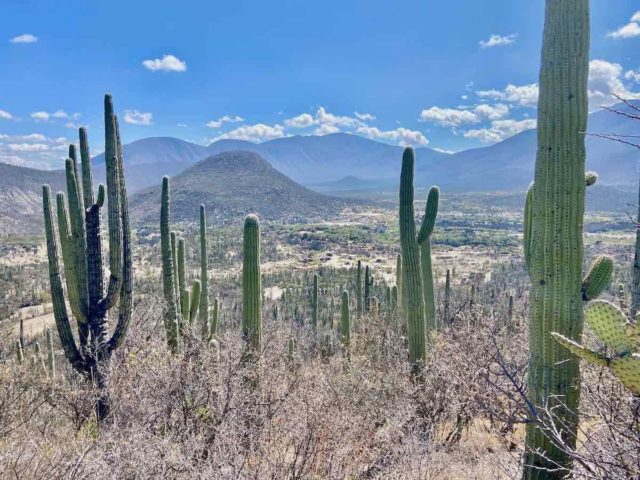 There are also a few other dangers that are not found as often across the border. Firstly, in Mexico, there are a large number of stray dogs. While just walking around the streets, you'll likely encounter dogs sleeping on the footpath. If your dog is reactive towards other dogs, you'll have problems being out in public in Mexico.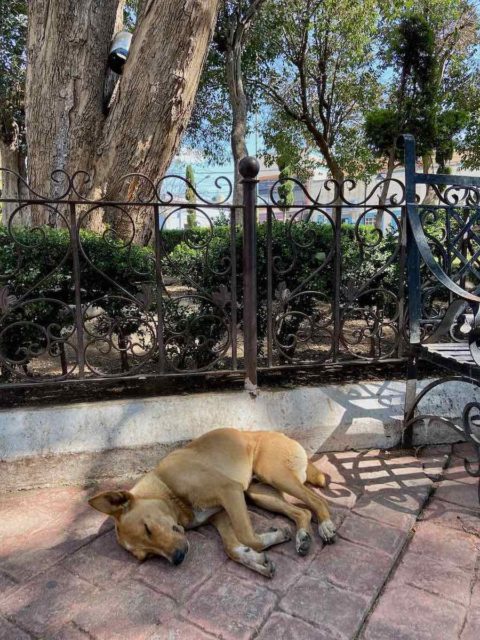 Secondly, Mexicans are great lovers of fireworks, despite them being banned in the country. At times in certain cities, especially around festive periods, the sound of fireworks is a regular occurrence. If your dog is sensitive to the sound of fireworks, be alert to this.
You May Also Like