So, you're planning on taking your dog to Europe, whether on a holiday or for a longer stay. Europe is a great place to take your dog, as it's certainly the most dog-friendly region of the world. Plus it's usually easy to travel between countries in Europe with a dog, at least within the European Union (EU). But, how do you travel to Europe with your dog in the first place, in particular the EU?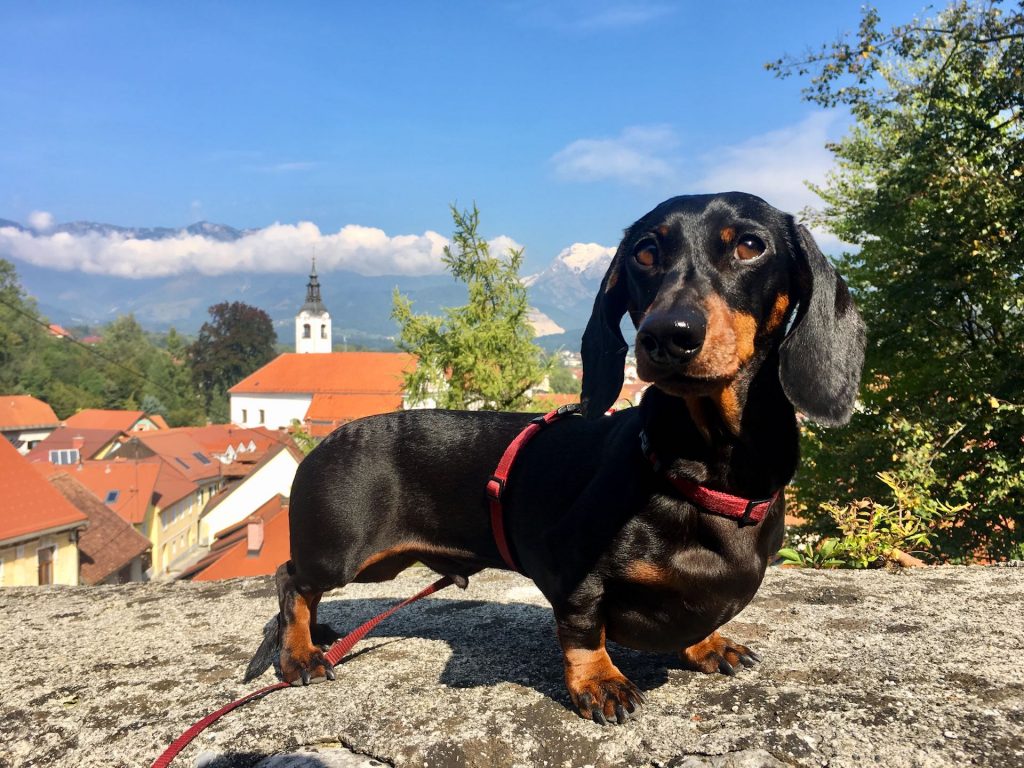 Travelling to the European Union with a Dog
If you're travelling to the EU with your dog, the rules to enter with your dog are virtually the same for every country. There's no need to track down different rules for each country, you just need to learn the one set of rules.
The complete rules are set out on this single page on the European Commission website. The rules are fairly clear and this page should always be your final port of call (as sometimes rules do change). But to save you deciphering this page, here's everything you need to know about taking your dog to Europe in simple language.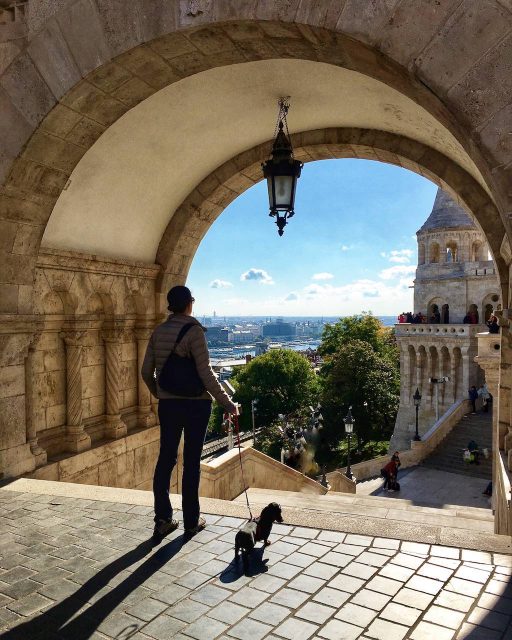 What Countries are in the European Union?
Currently, there are 27 countries in Europe that are part of the EU. These countries are: Austria, Belgium, Bulgaria, Croatia, Cyprus, Czech Republic, Denmark, Estonia, Finland, France, Germany, Greece, Hungary, Ireland, Italy, Latvia, Lithuania, Luxembourg, Malta, Netherlands, Poland, Portugal, Romania, Slovakia, Slovenia, Spain, and Sweden. The same rules for dogs apply to all these countries.
Note that the UK has now left the EU, although the rules to travel with a dog to the UK are still essentially the same.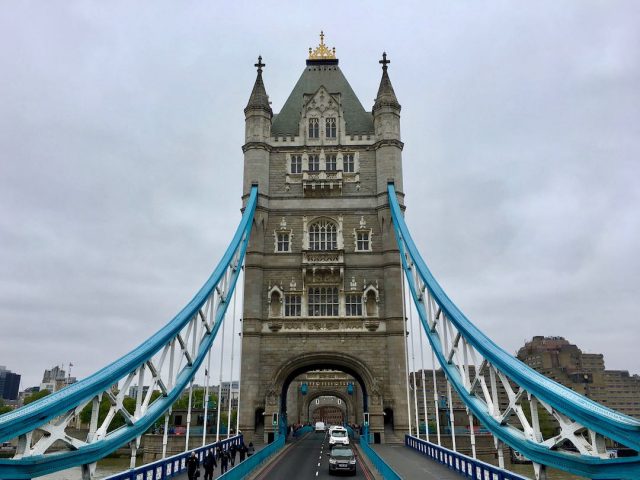 Microchip Your Dog
Your dog needs to have a microchip ("transponder") to travel to the European Union, which should be readable by standard microchip readers. The one exception is for dogs that have a clearly readable tattoo that was applied before 3rd July 2011.
For many other countries, such as my home country of Australia, this is already generally done to all puppies. Even if you're not taking dogs to Europe, it's still a good idea to have them microchipped so that they are more easily reunited with you if they become lost.
Vaccinate Your Dog Against Rabies
Europe is largely rabies free, although wildlife-mediated rabies still occurs in some countries, including in the EU. Due to this, it's a requirement that your dog is vaccinated against rabies before travelling to the EU.
If you're vaccinating your dog for the first time, it must be completed at least 21 days before arriving in the EU (plus allow time for the rabies antibody titration test, if required, see below). Otherwise, any booster vaccinations must have been completed before the previous vaccine expired. (If not, you'll need a new "primary" vaccine and to wait at least 21 days.)
I've heard reports that for a primary vaccine, generally it is treated as only being valid for 12 months, though I can't find this written down officially. If it is a three year vaccine, your dog should have a booster shot before the end of the first year. Alternatively, to be certain, make sure you dog was vaccinated between 21 days and one year before entering the EU.
If you're newly microchipping your dog, the microchip needs to be done before the anti-rabies vaccine. Note that your dog also usually needs to be at least 12 weeks old when the anti-rabies vaccine is administered (there are a few exceptions for some countries).
Also consider a vaccination for leishmania if heading to Southern Europe – check out my tips for avoiding leishmania
Is a Rabies Antibody Titration Test Required?
Depending on the country you are travelling from, a rabies antibody titration (titre) test may be required. This test confirms that your dog has been successfully vaccinated against rabies.
To see whether your country is exempt from this requirement, check the countries listed in both tables on this page. Some of the exempt countries include the United States, Canada, Mexico, Australia, New Zealand and Singapore. Most other countries in Europe but not in the EU are also on the list. This means your dog does not require this test.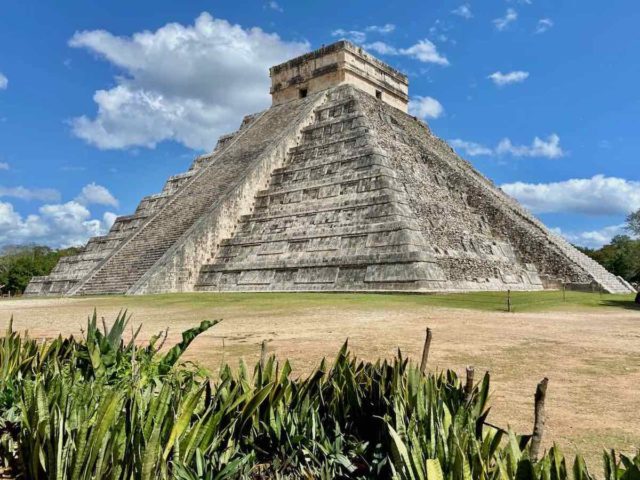 If your country is not exempt, the test must be done at least 30 days after your dog is vaccinated for rabies (if vaccinated for the first time) but not less than 3 months before arriving in Europe. It needs to be done by an authorised veterinarian and tested in an approved laboratory, with an antibody level equal to or greater than 0.5 IU/ml detected.
Once this test has been successfully done once, it doesn't need to be renewed as long as your dog is revaccinated before any anti-rabies vaccine expires.
Is a Worming Treatment Required?
Depending on the country you are travelling to (not from in this case), your dog may require an additional preparation step, a worming treatment.
Before travelling with your dog to Finland, Ireland or Malta (plus Norway or the United Kingdom), they need to be wormed against Echinococcus multilocularis. This treatment must be done by a veterinarian, between 24 hours (1 day) and 120 hours (5 days) of your scheduled entry time.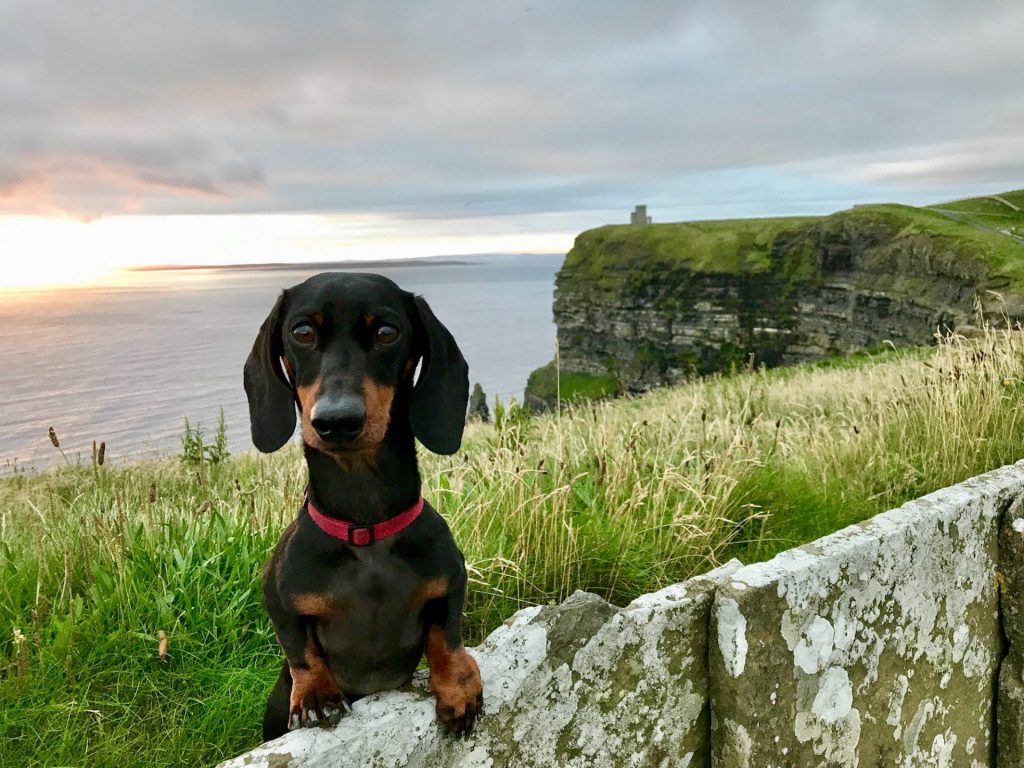 Note that this step also applies if you're within the EU and are travelling into any of these countries, except for travelling directly between them.
For instance, if you're travelling to France and then travelling to the UK, your dog needs to have a worming treatment between 1 day and 5 days before your arrival in the UK. (See my full guide to travelling between countries in Europe.)
Paperwork to Enter the EU with Your Dog
Naturally, all of this needs to be documented somewhere and presented on arrival in Europe, in the same way that you need a passport. For your dog, this is called an "animal health certificate" (or officially, the "EU Annex IV"). This also certifies that your animal is in good health and is up-to-date on the standard dog vaccines.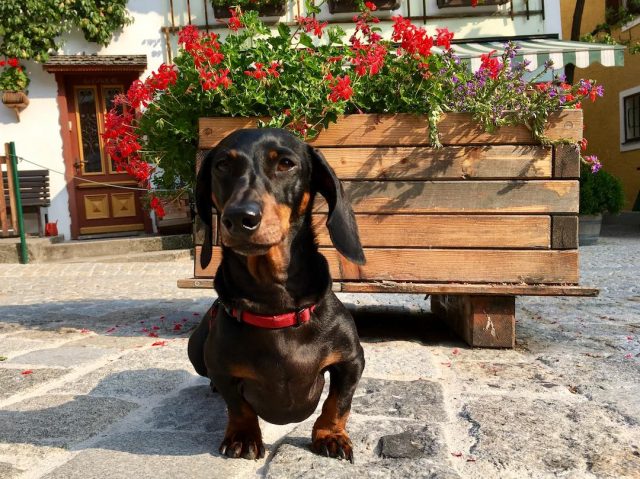 The health certificate needs to be completed and issued by an official veterinarian, or else by an authorised veterinarian and then endorsed by the relevant government authority. (Check with your government.)
It needs to be issued by the official veterinarian within 10 days of entering the European Union. The only exception is for transport by sea, where the period is extended by the duration of the sea journey.
There's also a second form that you'll need to fill in yourself, stating that your dog's movement is non-commercial and that if someone else (an "authorised person") is transporting the dog, it is being done within 5 days of your movement.
For the forms, head here.
Where Can Your Dog Enter the EU?
Your dog must enter the EU through entry points designated by each country, where documentary and identity checks are then able to be performed. The possible entry points for each country are listed here. Generally most major airports are included.
Travelling to Other European Countries with a Dog
For other European countries that are not in the EU, the rules to enter the country with a dog vary, although often the same steps apply for dogs entering the EU.
I can provide details on some countries, including the following:
Iceland: The process is more onerous. Dogs can only be imported from approved countries and a a 14-day quarantine period is required, see the government website. I recommend leaving your dog behind unless you are moving to Iceland long term.
Norway: The rules are similar to those in the EU. Norway also requires a worming treatment for your dog, similar to Finland, see above. See the latest government rules.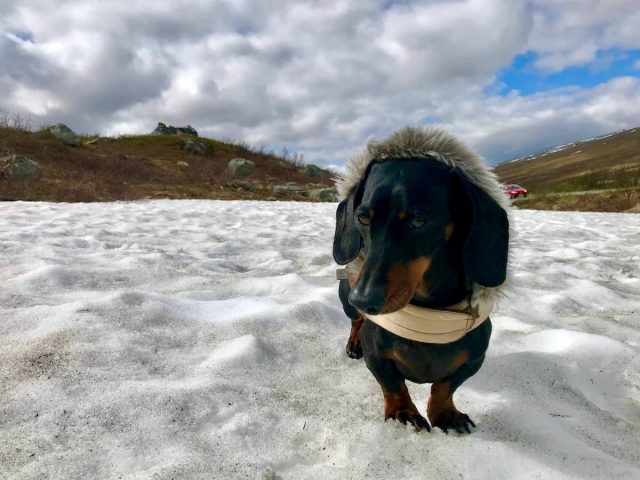 Switzerland: The rules are similar to those in the EU. See the latest government rules.
Turkey: Read my full post on Travelling to Turkey with a Dog, although the rules are not that clear and their application varies.
United Kingdom: The rules are essentially the same as those for the EU, although there is now a Great Britain-specific pet health certificate. Read my full post on Travelling in the UK with a Dog.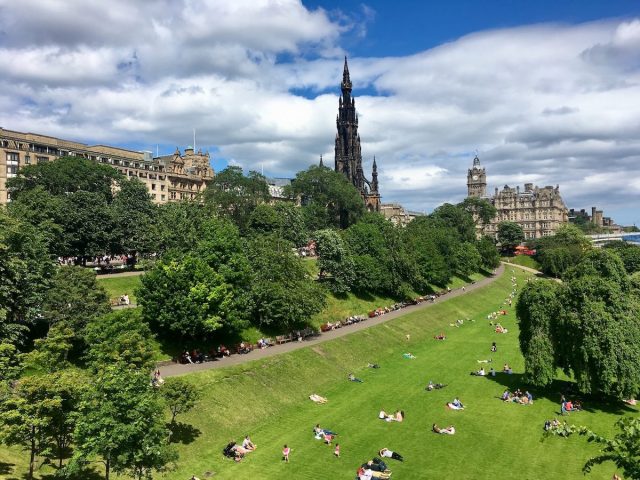 I recommend checking the relevant government websites for the full details required, including that you have the latest rules, although a handy place to start is the IATA Travel Centre (under Customs, Currency and Airport Information).
Also note that the following European countries (according to my investigations) do not recognise 3-year rabies vaccines, requiring yearly vaccine: Belarus, Moldova, Montenegro, Russia, Turkey, Ukraine.
Travelling Between European Countries with a Dog
Once you have arrived in Europe with your dog, you might be planning to travel to multiple European countries. Luckily, it's often quite easy to travel between European countries with your dog, particularly in the European Union. Check out my guide to travelling with a dog between European countries.
In particular, if you travel to the EU with your dog, their health certificate used to enter the EU remains valid for four months, or until the expiry date of their rabies vaccine, whichever occurs first. During this time, the certificate can be used for their transport into other member states of the EU.
If you want to stay longer and travel to other European countries, head to a local vet and get your pet a European pet passport. From then on, this is the important paperwork document for your dog, including their rabies vaccine.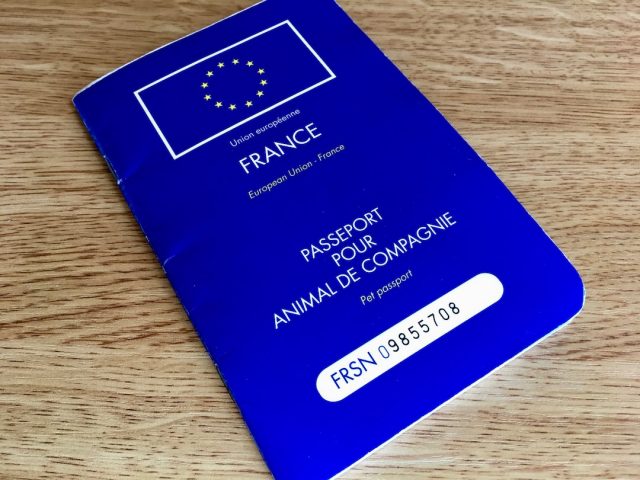 While most human tourists to Europe have restrictions on how long we can stay, there's no upper limit on how long your dog can stay in Europe.
You May Also Like
About the Author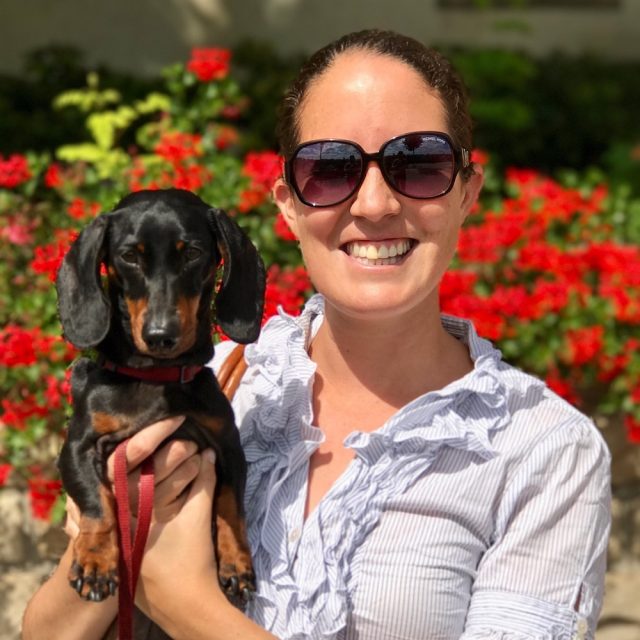 Shandos Cleaver is the founder of Travelnuity: Dog-Friendly Travel. She has travelled extensively with her Miniature Dachshund, Schnitzel, including to 33 countries across Europe, every state and territory of Australia except Tasmania, and 10 of the United States. She's passionate about providing inspiration and information to others wanting to travel with their dogs, whether close to home or internationally.
Inspired? Pin this to your Pinterest board!