Kyeemagh Dog Beach, also known as Brighton Le Sands dog beach, is one of the newest dog-friendly off-leash beaches in Sydney. Situated on a sheltered, little visited section of Botany Bay near Sydney Airport, it's a convenient beach to visit for dogs living in the Inner West and Inner City of Sydney.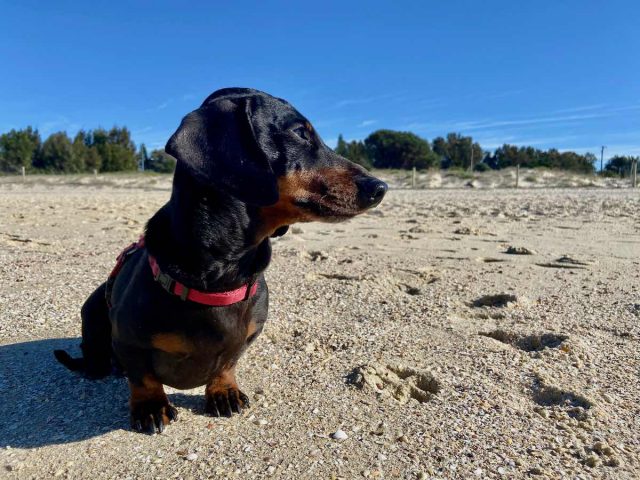 Location of Kyeemagh Dog Beach
Kyeemagh Dog Beach is an off-leash dog exercise area at Lady Robinsons Beach in Kyeemagh. This under-the-radar suburb is immediately south of Sydney Airport, just north of Brighton-Le-Sands. For this reason, the beach is also known as the Brighton Le Sands Dog Beach.
The off-leash area is at the far northern tip of Lady Robinsons Beach, in between gates 60 and 61. It's about 150m north of the fenced off baths and adjacent to the carpark. The easiest way to find it is by searching for "Kyeemagh Off Leash Dog Area" on Google Maps.
When Are Dogs Allowed on Kyeemagh Dog Beach?
Initially, when this stretch of beach was designated as an off-leash dog beach in 2018, dogs were only allowed off-leash before 10am or after 4pm. However, considering how quiet the stretch of beach is (when dogs aren't allowed on it), in 2021 the beach was changed to allow off-leash dogs 24 hours a day, every day of the week. So any time is beach time!
Tips for Visiting Kyeemagh Dog Beach
It's easy to find a park at Kyeemagh Dog Beach, especially on weekdays. Just keep in mind the carpark is only accessible to southbound traffic. If you're driving north from Brighton-Le-Sands, just after you cross the bridge over the Cooks River, turn left onto Kyeemagh Avenue, and use the loop to change direction.
Please also be considerate of the sensitive dune area located in between the carpark and the actual beach. Keep your dog on a leash while walking along the fenced walkways to the beach and off the dunes.
Dog-Friendly Cafes Near Kyeemagh Dog Beach
There's not any cafes located within a short walk of Kyeemagh Dog Beach, not since the nearby C-Side Kiosk closed. Instead head further south to Brighton-Le-Sands and Bay Street.
There's a large number of cafes to choose from – ask whether dogs are allowed in the outdoor seating area before taking a seat. Alternatively, grab take-away ice creams from Gelato Messina before heading to the beach.
What Else to Do Near Kyeemagh Dog Beach
The Cooks River Cycleway, also known as the Bay to Bay Shared Pathway, terminates at Kyeemagh. Perhaps go for a leashed walk along the path, just making sure you keep out of the way of other users such as cyclists.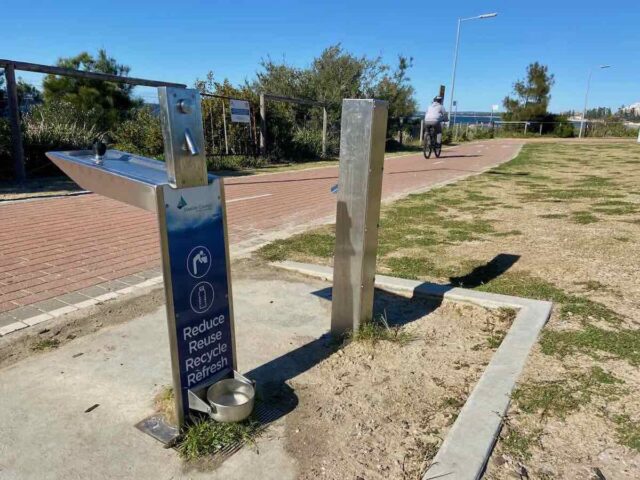 Alternatively, there's a long footpath along the beaches of Botany Bay heading south, past Brighton-Le-Sands. Although dogs are not allowed on the beaches further south, the footpath is a fabulous spot to walk with your dog.
For a non-paved walk with your dog, you can go for a wonderful dog-friendly leashed walk through Wolli Creek Regional Park, just on the other side of Wolli Creek itself.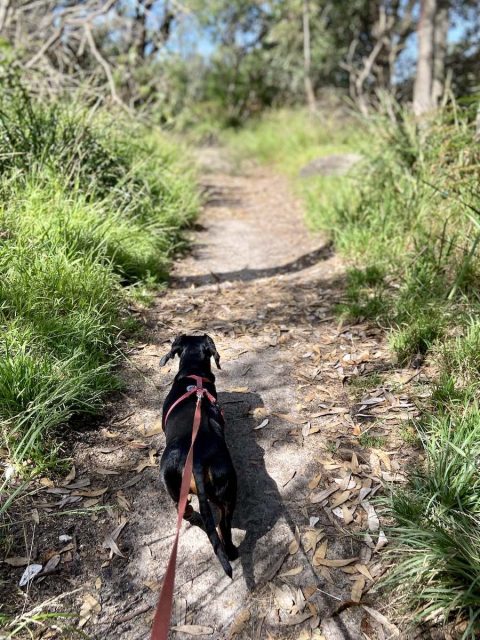 Alternative Dog-Friendly Beaches
The closest alternative dog beach to the Brighton Le Sands Dog Beach is the Port Botany Foreshore. Also located on Port Botany on the other side of Sydney Airport, dogs are allowed on this beach all day long, but need to be kept leashed.
Marked as "Foreshore Beach" on Google Maps, access is from Foreshore Road in Botany. Look for the signs for the boat ramp, where there is a large carpark.
You May Also Like