Often I'm asked whether it's expensive to travel with my dog. And usually, I immediately answer no, because honestly I don't pay much extra for him to come along. However, that's partially because of the choices that I make when holidaying with my dog.
I know the budget airlines that accept pets, I avoid staying at hotels with expensive pet fees and I enjoy fun outdoor activities with my dog for free, rather than expensive museums where he's not allowed.
If you're planning an upcoming holiday with your dog, here are my top dog-friendly holiday saving tips for you to save money and enjoy an affordable trip.
1. Find the Best Value Flights
If you're holidaying close to home, you might be able to drive to your destination or take a train, but for more distant holiday destinations, the best option is usually to fly. If you're travelling with a small dog that is allowed to fly in the cabin, this is an easy and convenient option.
However, those flight tickets can be one of the most expensive parts of your holiday. To find the best flight deals from any airline, using a site that lists the flights from multiple airlines, such as JustFly. It also helps if you can be flexible on dates.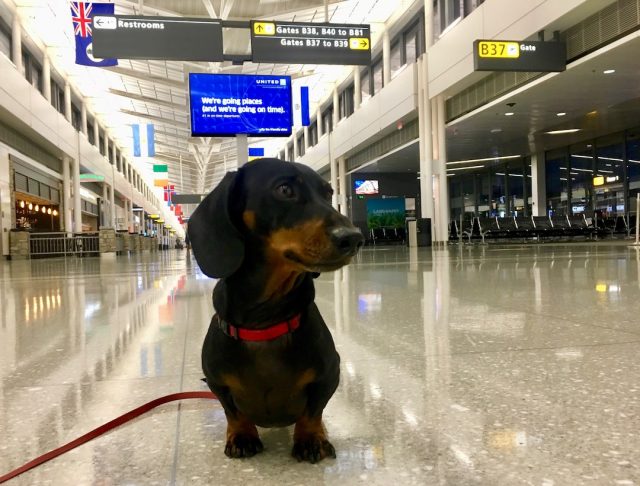 Next you'll need to know which airlines accept pets on board. Some of the biggest discount airlines, such as Ryanair, don't allow pets, but others do. To help you out, I've put together this list of the European airlines that allow pets in the cabin, including many budget airlines.
Be sure to check the availability for pets on the flight and book quickly before the deal disappears. Different airlines have different booking procedures for pets, but most often you need to call the customer service centre separately to make a booking.
2. Avoid Expensive Hotel Pet Fees
Your next biggest expense on your holiday is likely to be your accommodation. But what can be even more surprising are the pet fees charged by some hotels.
For instance, I have seen some hotels where the pet fee is half the cost of the initial hotel room, or even more. In those cases, I avoid booking with the hotel. Although some hotels may charge a one-off cleaning fee which is significant for a single night stay, but reasonable if you're staying a whole week.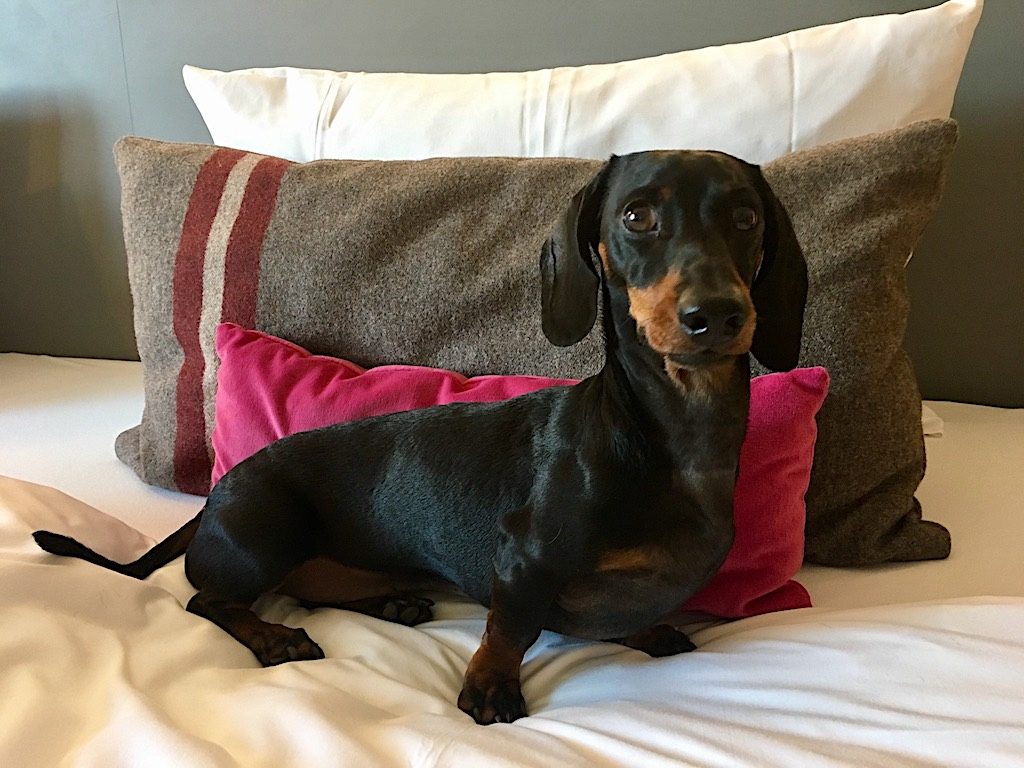 Many hotels accept pets for free. For instance, if you're travelling in the USA, these popular hotel chains allow pets to stay for free. In Europe, I've often paid nothing or only €5-10 per night, although fees have been increasing in recent years.
Another option to consider are Airbnbs. Most don't charge extra for pets, but always read the description or message the owner to confirm.
Most Airbnbs have fewer rules for pets than hotels, including many that are fine for you to leave your pet alone, as long as it doesn't bark. Plus, if you're renting an entire apartment, you usually have your own cooking facilities and perhaps a washing machine.
3. Save on Dining Out
I love finding dog-friendly cafes and restaurants to dine at with my pup. Even better are the many countries in Europe where most restaurants allow dogs to dine inside with you (especially on rainy or cold days).
However, to cut down on your food and beverage costs, consider not dining out all the time. If you have a dog who isn't the biggest fan of sitting quietly at a restaurant with you, they will also be grateful for not spending so much time at restaurants on their best behaviour.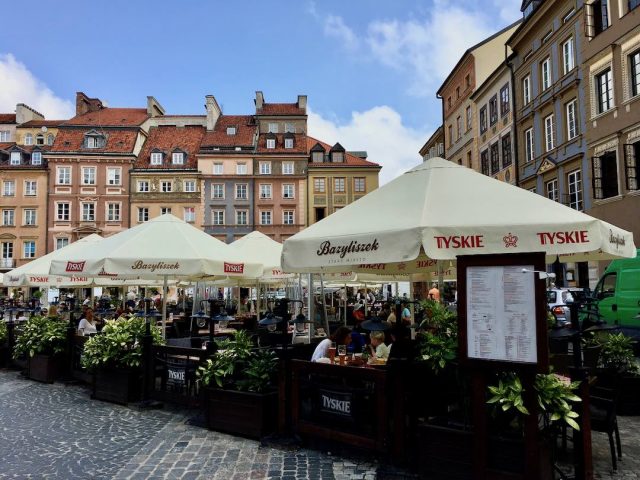 I've previously written about alternative options for when you can't find a dog-friendly restaurant, and most of these are great for if you're wanting to skip dining out for other reasons. Consider grabbing some takeaway or ready-made meals from the supermarket for a picnic at the park, or if you have cooking facilities, cook a meal at your accommodation and spend a relaxing evening in.
4. Have Fun for Free
If you're heading to a popular tourist destination for the first time, you've probably come across a long list of must-visit attractions, from museums to historical sights to theme parks. However, stop and consider whether you really want to visit all these sights, especially those that aren't dog-friendly.
I've joked multiple times to people that it's great to not feel obliged to visit big, expensive museums, as they don't allow my dog inside. If I really want to visit somewhere, I'll make it happen, by going alone without my husband or making plans to leave my dog somewhere.
However, if you're holidaying with your dog, you should mainly stick to dog-friendly attractions, so that your dog also has a fun time. And many dog-friendly attractions are free or almost free. Whether it's wandering the streets of an old city, heading out for a hike, or just sitting at an outdoor cafe at a scenic spot with a drink and your pup at your side, enjoy your holiday without spending up big.
5. Avoid a Visit to the Vet
Just like you don't want to fall ill on your holiday, and spend your time visiting a doctor and pharmacy, you don't also want to deal with visiting the vet while on vacation. If you're in an overseas destination, there may also be the complication of language barriers.
Plus, while humans can get travel insurance to cover unexpected medical expenses overseas (even with Covid-19 coverage these days), this insurance doesn't usually extend to your pet. If your dog has pet insurance, check your policy for locations where they are covered, but be prepared that they may not be covered at your holiday destination.
For this reason, it's best to follow these preventative steps to keep your dog well. Keep your dog's vaccinations up to date, make sure they are taking appropriate flea/tick treatments based on your destination, and don't let them eat anything from off the ground.
Enjoy your holiday with your dog at your side, without spending a fortune!
You May Also Like
Inspired? Pin this to your Pinterest board!