Virginia in the eastern United States is home to a diverse range of attractions, from the beaches of the Atlantic coast to the scenic Blue Ridge Mountains, plus many important historical sites, thanks to it being one of the original thirteen colonies.
Virginia has long declared that it's the state for "lovers", but how dog loving in Virginia? Thankfully there's plenty of dog-friendly things to do in Virginia, so make sure you tick off some of these on your visit to dog-friendly Virginia.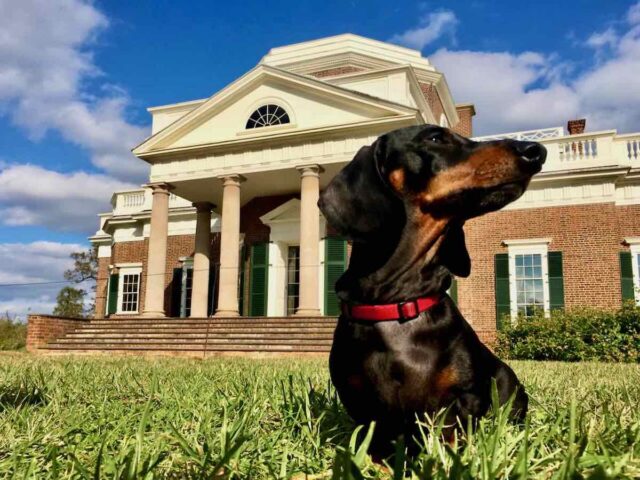 #1 Visit Colonial Williamsburg
Contributed by Victoria of Southern Trippers
One of the best things to do in Virginia with dogs is visit Colonial Williamsburg. After all, this historic city was once the capital of the state from 1699 to 1780 and is now a living history museum that you and your pup will love.
So, get ready to see actors in period-piece costumes stroll down the streets of the historic district as they demonstrate what life was really like in colonial America through a variety of cool shops and fascinating workshops.
Just know that while pets aren't allowed to participate in all of the best things to do in Colonial Williamsburg, pet-friendly areas include Duke of Gloucester Street, Colonial Williamsburg's shuttle buses, and the Visitor Center.
You can also bring your pup to the Jamestown Settlement before grabbing a beer at the DoG Street Pub and enjoying something tasty at The Cheese Shop.
Just make sure your pet is always on a leash and under the control of their handler before you visit this gem of Virginia.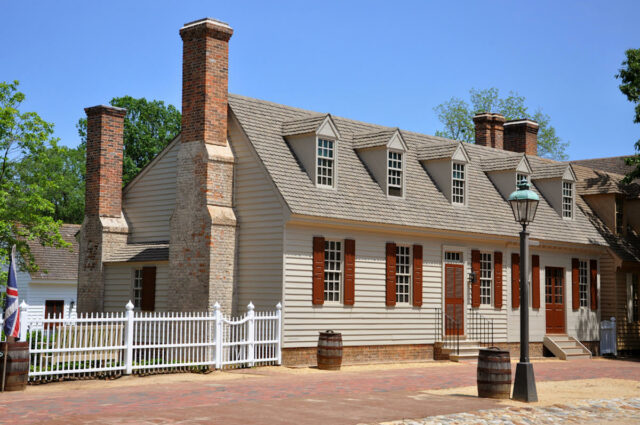 #2 Explore Fredricksburg
Contributed by Amanda of Hey! East Coast USA
If you're looking for a fun day trip from DC with your dog, head just 50 miles south to Fredericksburg. It's accessible by train, just note that only small pets are allowed on the VRE and must be in a carrier. Alternatively, the drive is just as easy — it's a straight shot down I-95.
The downtown area of Fredericksburg is ideal for a stroll with your pup. The historic streets are lined with brick buildings full of antique shops, cafes, restaurants, and tourist spots.
Make sure to stop into Dog Krazy together and then grab a bite to eat at one of the restaurants with outdoor seating for excellent people-watching — Sammy T's is always a favorite.
You can also take a walk through the Fredericksburg Battlefield together to learn about the December 1862 Civil War battle that raged through the town. Stop at the memorial for the Angel of Marye's Heights for a particularly inspirational story.
Note that your dog has to be leashed at all times and you can't go into the Fredericksburg National Cemetery or inside the visitor's center, but the rest of the grounds are great for an educational walk.
You can also walk through the beautiful campus of the University of Mary Washington. Enjoy the lush greenery and beautiful Jeffersonian architecture — red brick buildings with stark white columns.
Before leaving Fredericksburg, you have to stop by Carl's for a classic frozen custard!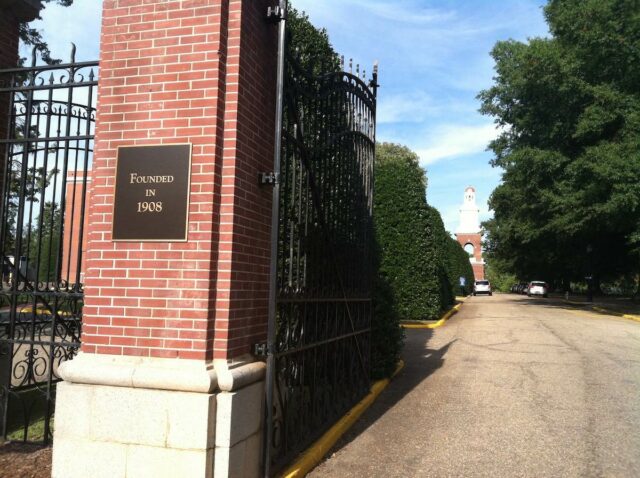 #3 Visit Thomas Jefferson's Monticello
Contributed by Shandos Cleaver of Travelnuity: Dog-Friendly Travel
Thomas Jefferson may be most famous as the third president of the United States and one of the authors of the Declaration of Independence, but he was also a talented architect. His neoclassical plantation home, Monticello, has been listed on the World Heritage List for its significance, along with his nearby "academic village", these days part of the University of Virginia.
Monticello, just outside of Charlottesville, is a fascinating property to visit. Regular tours take you through the interior, but the surrounding grounds are also a delight to explore, with their lawns and flower gardens, experimental vegetable terraces and orchards. The role of slavery is unfortunately also addressed in some tours.
Leashed pet dogs are welcome to join you on a visit to Monticello, although naturally only trained service dogs are allowed inside. If you're visiting together with someone else, the staff will make sure you are issued tickets to separate tours that allow you enough time to swap dog-sitting duties.
While the tour is on, enjoy the chance to wander around the grounds and gardens. Pets are also not allowed on the shuttle buses, so instead allow time to walk along the trail, pass Jefferson's grave site.
#4 Hike to Cascades Falls
Contributed by Erin Gifford of Go Hike Virginia
There's no question that doggos will dig the moderate hike to 66-foot-tall Cascades Falls in Pembroke, Virginia. Dogs will love the gentle terrain, including stone steps built into the Cascades Falls Trail, which can be easier on furry paws than rock scrambles.
Pups will also love the numerous watering holes along the way to the falls. It's a cinch to step out to the water's edge for a splash or a slurp. As you make your way to Cascades Falls, you'll cross several wooden pedestrian bridges. You will also have the opportunity to stop for a rest at several benches along the hiking trail.
At the 2.0-mile mark, you will reach tumbling Cascades Falls and the large waterfall basin that's just right for a dog paddle to celebrate your arrival at the falls. Two viewing platforms enable you and your dog to enjoy views of the falls from different angles.
Note that there is a $3 per car entry fee for Cascades Falls Day Use Area. There are picnic tables, restrooms at the trailhead and plenty of parking spaces. This is a very popular trail in Southwest Virginia, so dogs should be on a leash.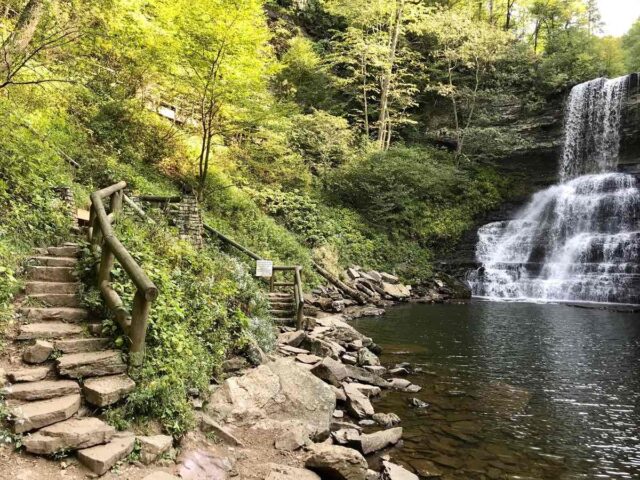 #5 Drive Along Skyline Drive
Contributed by Stephanie Craig of History Fangirl
Shenandoah National Park's Skyline Drive is one of the most famous scenic drives in any US national park, and it's an experience you can share with your dog!
This 105-mile scenic route follows the crest of the northern part of the Blue Ridge Mountains. It's beautiful any time of year, but it's especially glorious in fall during the foilage season.
As many dog owners are aware, finding things to do with dogs in national parks is difficult, but Shenandoah is a bit more pet-friendly than most. That's because it's one of the few national parks that allow pets on trails. So you aren't going to be stuck in the car the whole time (though the drive is beautiful). You can get out and enjoy a dog-friendly hike along the way!
There are over four-hundred miles of pet-friendly park hiking trails, but always check that your specific hike allows dogs before embarking. Dogs should stay on their leash and be cleaned up after. Even dogs need to leave no trace.
#6 Head to Great Falls National Park
Contributed by Terri at FemaleSoloTrek.com
Jump in the car with your dog and discover a "wild and wonderful" national park in suburban Virginia. The National Park Service (NPS) promotes Great Falls National Park as a "destination for recreation" so bring your dog's tennis ball and favorite sticks to throw. Located just 15 miles from the nation's capital, this 800-acre park is the ideal canine escape.
Every variety of activity awaits—kayaking, boating, rock climbing, running, and hiking. But neither you nor your dog can jump in and swim in the Potomac River. Prepare to be mesmerized by watching the water rush over the boulders. Take a dog walk along the ruins Patowmack Canal to learn about the country's early years of settlement.
If your dog likes to watch birds in the trees, there are over 150 different species to observe at the park. Or enjoy an al fresco picnic of kibble and bagels under the canopy of trees.
Finally, don't forget to stop at one of the three overlooks at the park to enjoy premium views of the waterfalls. All three are located within a 10-minute walk from the Visitor Center.
Great Falls National Park is located in McLean, Virginia; it is part of the historic George Washington Memorial Parkway. The park charges a $20 vehicle pass. Save money by purchasing an annual park-specific pass ($35).
#7 Visit Barrel Oak Winery
Contributed by Merry Allison of Virginia Vacation Guide
Virginia is home to over 300 wineries and many of them are dog-friendly. You can often bring your four-legged friends with you while you enjoy a wine flight or picnic in the outside seating areas. Some wineries also allow dogs inside the tasting rooms. In general, you will want to check the wineries' website or call ahead just to double-check that dogs are allowed.
Barrel Oak Winery in Delaplane, VA (about 58 miles from Washington, D.C.) is one of the best Northern Virginia wineries. It is also famously one of the most dog-friendly wineries in Virginia. On any given weekend, you are likely to find dozens of visitors and their dog companions lounging around the outside picnic tables. There is plenty of space for dogs to run around in the surrounding hillside. Barrel Oak always has plenty of water bowls out for dogs as well.
Other dog-friendly wineries in Virginia include 8 Chains North Winery near Leesburg, which even has a dog park; Three Fox Vineyards and Brewery, which features an expansive wrap-around patio and gorgeous tasting room; and Aspen Dale Winery, which allows dogs inside and outside.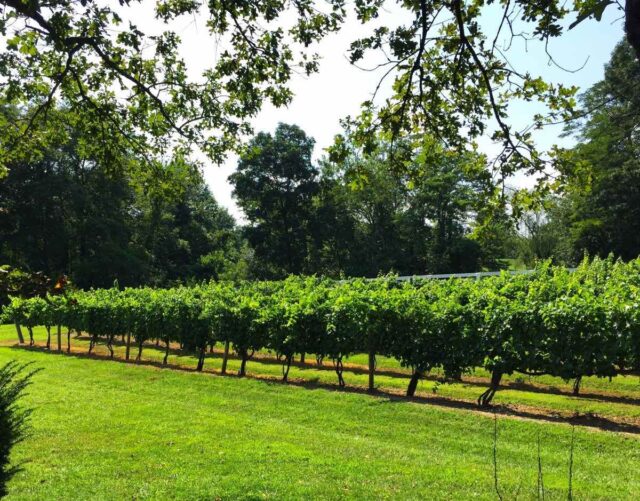 #8 Visit the Seashore State Park
Contributed by Abbey of Trips on Abbey Road
One of the most dog-friendly beaches in Virginia is at Seashore State Park, also known as First Landing in Virginia Beach. Not only is this State Park pup-friendly but they also have miles of hiking and biking trails, and hundreds of spots for camping.
If you are planning to go for the day, you should know that there are two different sides of Sea Shore that are separated by the highway. For the beachside, you will want to turn right if you are coming from the Oceanfront. This is also where all of the campsites are located. From the parking lot walk back until you see the long wooden boardwalk, which will lead you right to the beach.
Dogs are allowed all year long, as long as you keep them on a leash. If you are playing fetch or letting your dog swim it is okay to take the leash off.
If you turn left when you arrive this is where you will find the hiking trails. The most popular hike is the Cape Henry Trail. It is a 3-mile loop trail that ends at the beautiful Cape Henry Lighthouse. You and your dog will pass joggers, bikers, and many other people out walking their dogs.
There is a small entrance fee to park but it allows you to enjoy both sides of the park. Try to get there early in the morning because the parking lot does fill up around 1 in the summer. If you visit Virginia with your dog during the other times of the year, you should be okay with any time of the day.
You can only book camping sites in advance, be sure to check out their website if you are interested in camping at Sea Shore State Park.
#9 Follow the Virginia Capital Trail
Contributed by Trijit Mallick of Budget Travel Buff
The Virginia Capital Trail is a 52-mile multi-use trail that runs between Richmond and Williamsburg, Virginia. It is a popular destination for outdoor enthusiasts, including cyclists, runners, and walkers, and it is also a great place to bring your furry friend along.
Dogs are welcome on the Virginia Capital Trail, but it is important to keep them on a leash at all times. This ensures the safety of your pet as well as other trail users. It is also important to clean up after your dog and properly dispose of any waste to help keep the trail clean.
Along the trail, you and your pup can enjoy scenic views of the James River, historic landmarks, and beautiful natural landscapes. There are also rest areas and water fountains along the way to help keep you and your dog hydrated.
If you are planning a visit to Virginia with your dog, the Virginia Capital Trail is a must-visit destination. It is a fun and healthy way to explore the state and spend time with your furry friend. So pack your dog hiking boot, and leash, grab your pup, and hit the trail for an adventure you won't forget!
You May Also Like