Taking your dog overseas for the first time can be quite daunting. This was especially so when my husband and I first took our dog, Schnitzel, overseas from Australia to Europe in February 2017.
We had no experience at travelling with our dog, let along flying him to the other side of the world and organising all the paperwork. Not to mention we were heading to Spain and couldn't speak a word of Spanish!
Luckily then, you don't need to organise everything yourself, if you use a specialised pet transport company. To help us out, we enlisted the help of Jetpets.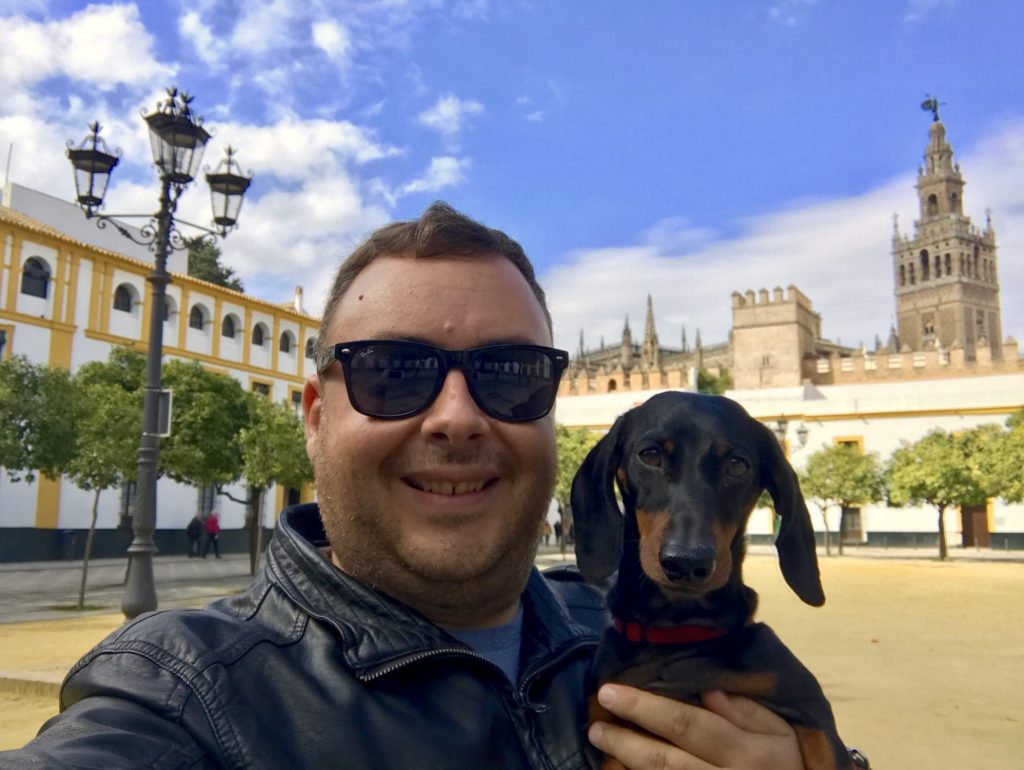 Who Are Jetpets and What Services Do They Offer?
Jetpets is an Australian-based pet travel agency founded in 1991, organising both domestic and international pet travel. It's very much a bespoke package that Jetpets organises, based on the type of journey and your own needs and wants.
In particular, because Schnitzel was flying overseas, a lot more steps were required. Just as humans need to go through immigration and customs, when pets fly out of Australia, they require health checks with a government veterinarian, export permits and custom formalities at the destination. Plus pets flying into Australia require quarantine.
It's a lot of bureaucracy that can be hard to get your head around. But of course Jetpets is familiar with doing all of this every day, and can smoothly handle all these arrangements as well as booking the actual flight and getting your pet on it.
Our Customised Package from Jetpets
We organised a fairly comprehensive package with Jetpets for Schnitzel, as we no longer had our own car in Australia, plus were flying to Spain where neither of us spoke more than a smattering of the local language.
The only exception was that we had already had Schnitzel immunised for rabies at his yearly check-up. Our package with Jetpets included the following components.
Airline-Approved Crate
We purchased an airline-approved crate through Jetpets for Schnitzel to travel in, including water and food dispensers and a stay-dry fleece. This was delivered to where we were staying (in Wollongong, south of Sydney) about a week before Schnitzel's flight, so he could be familiarised with it.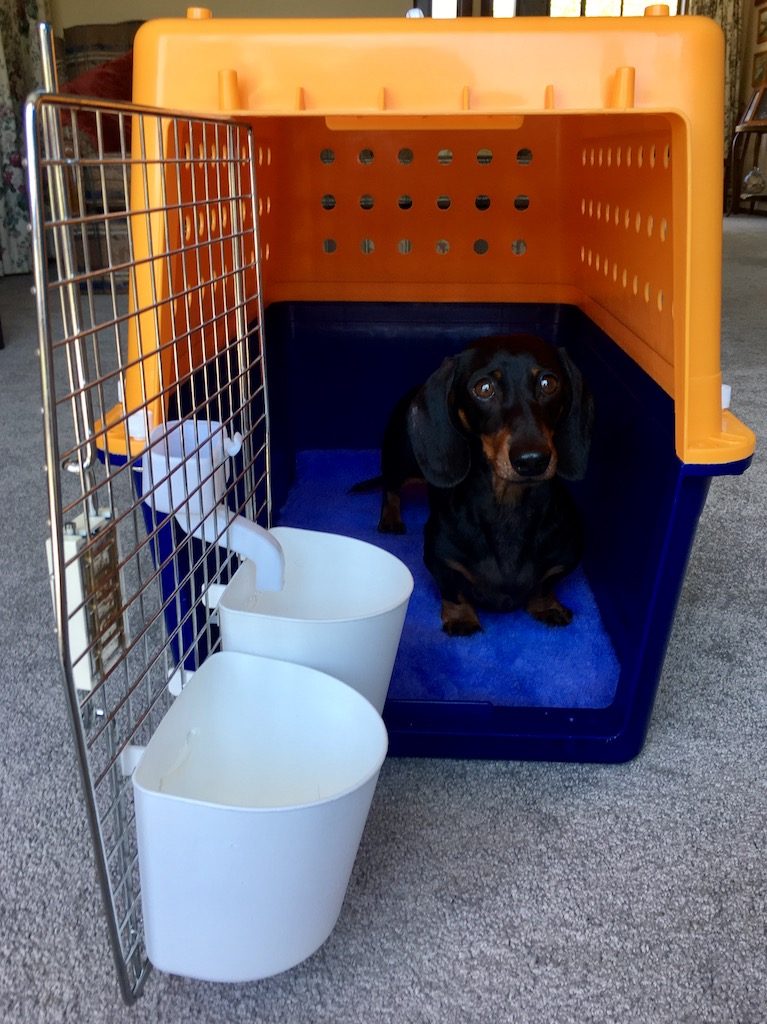 Pick-up in Australia
We organised for Jetpets to pick-up Schnitzel from our house, again in Wollongong, the day before his flight. He needed to see a government vet the day before his flight, for his export to be approved. After his visit to the vet, Jetpets then took Schnitzel to stay overnight at the Hanrob boarding facility near Sydney airport.
International Flight
Jetpets booked Schnitzel's flight to Madrid. Schnitzel flew a mammoth journey, with a 14 hour flight from Sydney to Dubai with Qantas, a 7 hour stopover in Dubai (where he went to the nearby kennel), then a 7.5 hour flight from Dubai to Madrid with Emirates (via Qantas codeshare).
Customs & Delivery in Spain
Finally, in Madrid we added on Schnitzel's processing through customs, including another visit to a vet, and delivery to our city centre hotel.
Due to a combination of our lack of Spanish, not having a car (the freight facilities are a few kilometres from the airport terminal) and our jetlag, it was a relief to hand this over to another company and avoid the Spanish bureaucracy!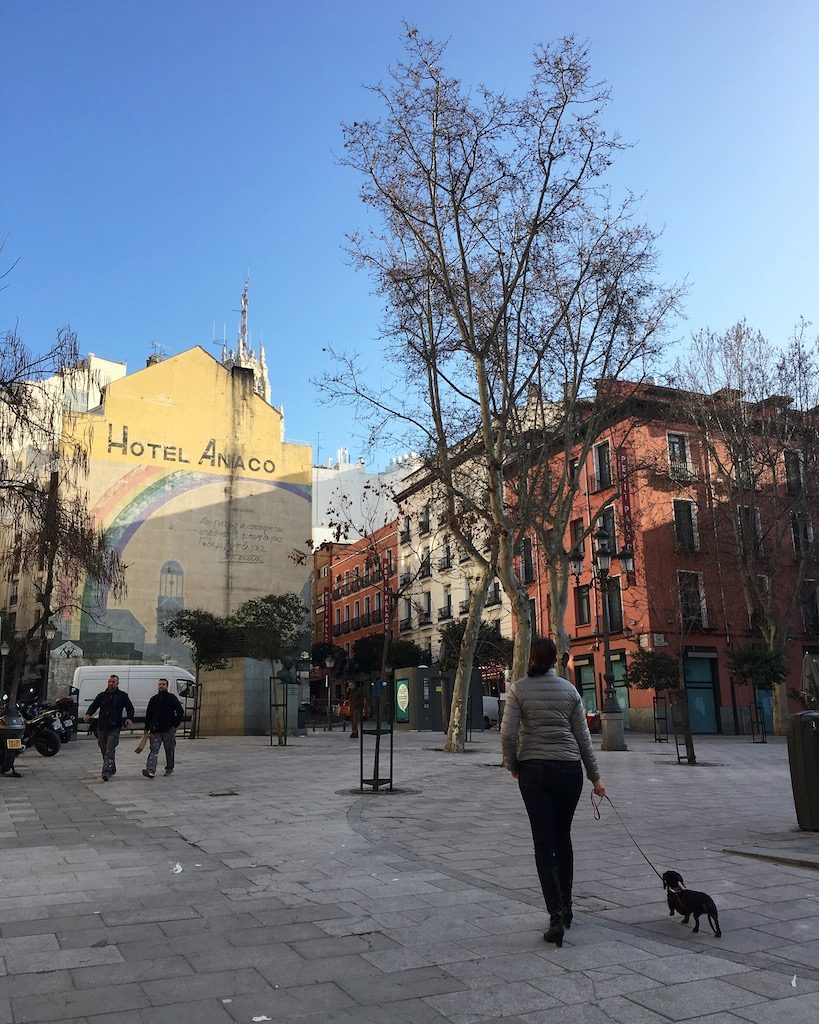 Could We Have Booked This Ourselves?
It wasn't possible for us to have booked Schnitzel's transport directly with the airline – we couldn't have booked this ourselves.
Qantas only accepts bookings for pets on a single flight code, not with transfers (i.e. our connecting flight to Madrid). All flights involving a transfer needs to be organised through a professional pet travel company, such as Jetpets.
Many other airlines flying out of Australia also require pet travel to be booked through a pet transport company, regardless of whether any transfers occur.
There were aspects we could have handled ourselves, such as the government processing on either end, but it's up to you whether you are capable of doing this. Additionally, it's possible to buy pet crates directly through some larger pet stores, but this may not be possible near your home.
Find out about the steps to export your dog from Australia, if you're organising everything yourself
Our Experience with Jetpets
The hardest part of the journey was being without Schnitzel for so long and not being able to see him along the way. But it was great knowing that he was with a company that we could trust and also loved pets.
From when we firstly requested a quote on their website, Jetpets were fast and friendly in responding to our enquiries. For the whole way, we were matched up with an excellent consultant, Rachael. She was our first point of contact, and was great at responding to our questions both via email or on the phone.
When it came time to say goodbye to Schnitzel, as he was picked up from our house for the pre-flight vet visit, it was easier knowing that even the driver was a dog lover. He actually asked us some questions about Dachshunds, as he was thinking of getting one himself!
And we both gave a happy dance when we received emails about Schnitzel's progress, after the vet checks in both Sydney and Madrid, to let us know that all was well!
A Note About Cost
If you're considering transporting a pet to the other side of the world, keep in mind that it doesn't come cheap. Even the airline cost alone is likely to be more expensive than your passenger seat. And that's before customs and permit costs, plus the fees charged for extra services by a company like Jetpets.
But for a permanent relocation or an extended trip of many months, if your pet is a vital part of your family, you will know that it's worth it. And if you want a smooth trip without worrying that your darling pet will be left behind because the proper process hasn't been followed, I thoroughly recommend Jetpets.
Note: The author paid for Schnitzel's package with Jetpets, although a small discount was received in return for media coverage.
You May Also Like
Inspired? Pin this to your Pinterest board!