When travelling overseas with your dog, you need to find out the rules to import your dog into your destination country. What vaccinations, tests or health certificates are required? However, sometimes there are also export rules for the country your dog is leaving, ranging from export permits to health checks.
Given the tough rules to import dogs into Australia (that I covered when I wrote about the process to return to Australia with my dog), it's not a surprise that Australia also has rules for exporting dogs out of the country.
While I wasn't fully aware of these rules when I initially departed Australia with my dog (as I used a pet transport company who took care of these steps), I've put together a guide to exporting a dog from Australia, both for my next trip overseas and to share with yourself.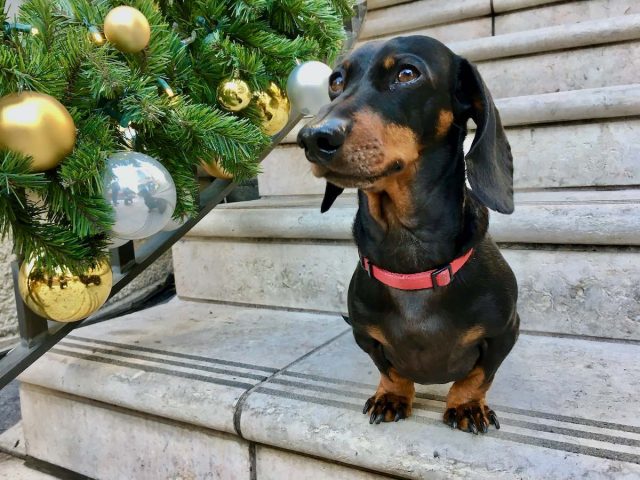 Why Does Australia Have Export Rules for Dogs?
Looking at the official government webpage on exporting pets from Australia, it states that it's an Australian law that "the exporter is responsible for ensuring that the animal(s) will comply with the importing country's requirements at the time of export".
Rather than leave this up to the exporter to ensure that they comply, the export process from Australia has government oversight to ensure that you have complied (with a law requiring an export permit and health certificate for the export of companion animals).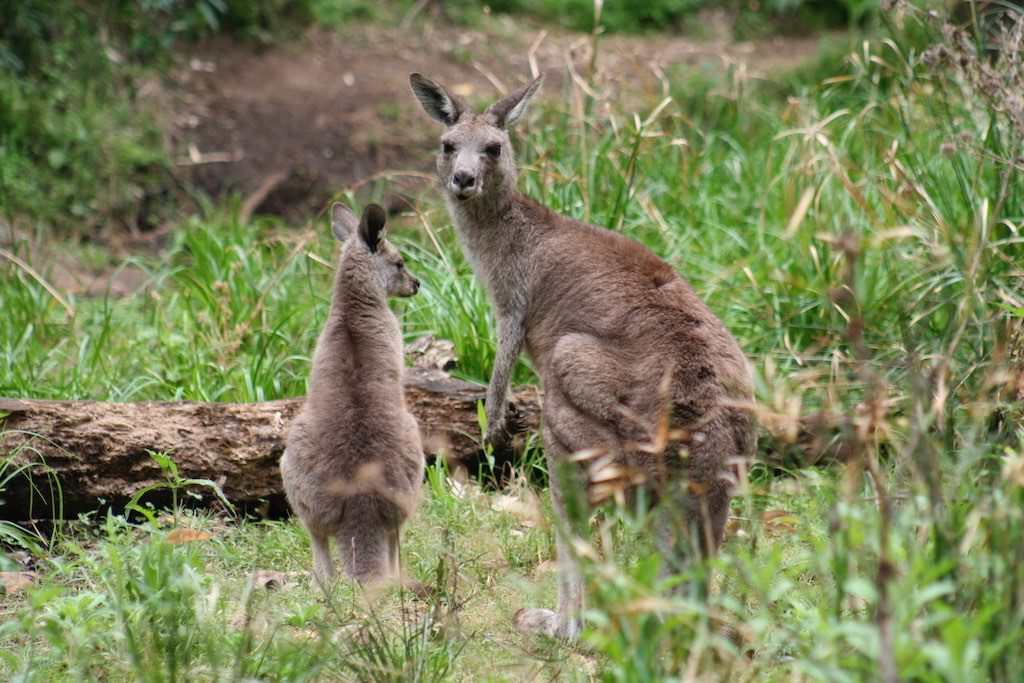 Your dog is only allowed to be exported (and be issued this export permit and health certificate) if you can show you have fulfilled all import requirements.
I guess when you take into account how hard it is to return a dog to Australia (even if it is originally from Australia), it's just as well, as they can't just be sent back on the next flight.
I do however have a slight quibble with the statement on this page that "all countries require that live animals receive a final veterinary inspection before export". For example, the US pet import laws don't mention this requirement, plus pets returning to the EU holding an EU pet passport don't require a health certificate.
Australia's Export Rules for Dogs
There is a two-step process mandated by the Department of Agriculture, Water and the Environment for exporting your pet dog or cat from Australia: completing a Notice of Intention to Export, then scheduling an appointment where an export permit and health certificate is issued, shortly before departure.
Lodging a Notice of Intention to Export
Prior to exporting your dog from Australia, you need to lodge a Notice of Intention to Export Live Animals. This is required to be received at least ten business days before your dog's scheduled date of departure. (Although I recommend lodging earlier, in case there are any hiccups.)
The form to lodge is available here. Once completed, this should be emailed to the Live Animal office in the state or territory from which your animal will be exported, as listed on this page.
This form needs to be accompanied by the import permit for your destination country (with a certified translation if not in English), if one exists, or else the country's import requirements (as per the official government website of the responsible government authority).
(Any information I publish here isn't sufficient for this purpose, but I always link to the official government websites if possible, which should be used.)
You also need to provide details of your pet's transport, the veterinarian assisting with export and attach your pet's testing and treatment schedule.
There is no charge for submitting a Notice of Intention to Export. Once you have submitted this, the department will assess the application to check all information has been provided and that your plans are sufficient to meet the requirements of your destination country.
If this is the case, your Notice of Intention to Export will be approved and you will be contacted to arrange an appointment for the issuing of your dog's export permit and health certificate.
Appointment to Issue Export Permit and Health Certificate
The second part of this process is an appointment to issue your pet's export permit and health certificate. This needs to occur within 72 hours of your pet's scheduled departure time.
This appointment also has to occur only after all preparations for your dog's export are complete, including the final vet inspection with your registered veterinarian. (Ideally make the appointment just an hour or two after the final vet inspection.)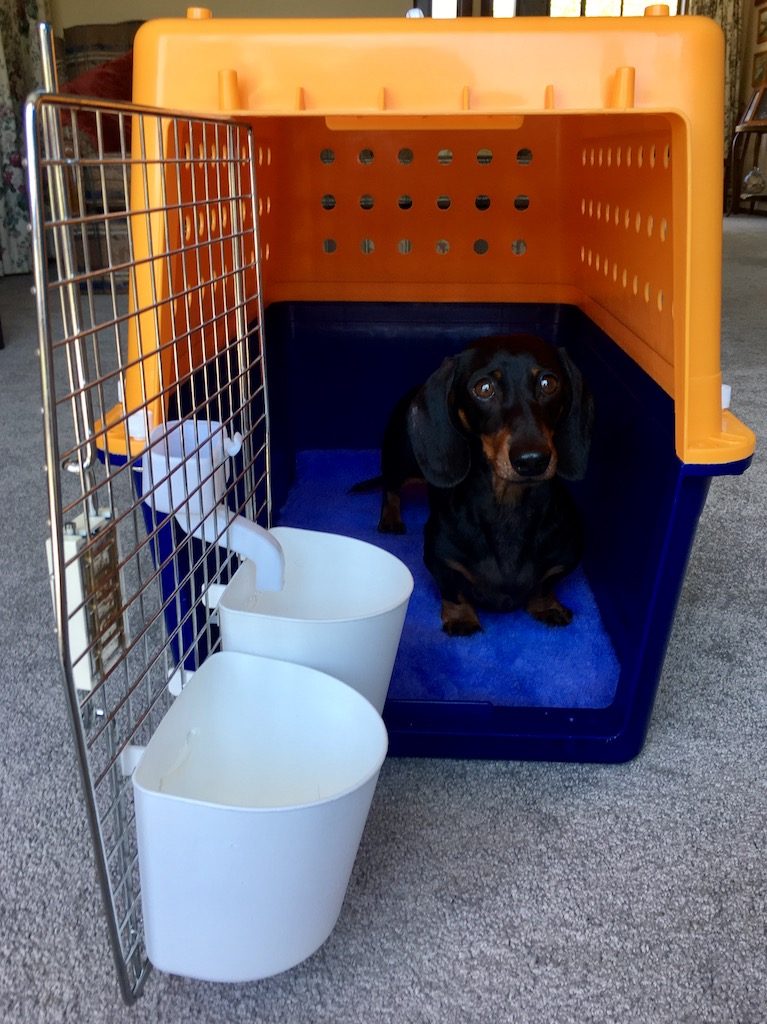 There are multiple Live Animal offices where these appointments can be scheduled scattered around Australia, generally part of the Department of Agriculture, Water and the Environment. There is at least one located in each state except for Tasmania, plus two additional offices in Cairns and Townsville.
Note that the offices are only open Monday to Friday, excluding public holidays – take this into account when selecting your pet's export date.
Bring along to this appointment all the documentation completed by your veterinarian and anything else required for the import of your dog to the destination country (e.g. import permits, vaccination certificates). If everything required for the import of your dog to the destination country is in order, the department will issue the relevant export documentation.
Note that generally your dog doesn't usually need to attend this appointment. This depends on the requirements of your destination country; double check with the office if you are in doubt, but they will usually inform you of this when you make the appointment.
Not surprisingly, there is a fee for this appointment. Currently, there is a charge of $183 for an export permit (as of June 2021). Additional fees apply for the assessment of the NOI, overall document assessment and preparation, and the inspection of your pet, if required, either $29 or $45 per 15 minute period. Double check the expected total when scheduling the appointment.
Other Steps When Exporting a Dog From Australia
While the above steps are required by the government for your dog to be exported from Australia, there are further steps that you will need to organise to take your dog overseas. (Or organise with a pet transport company.) These included following the import steps required by your destination country, booking flights, and taking into account steps required for your dog to return to Australia, if this is a possibility.
Preparing Your Pet for Import to Your Destination Country
Even before taking care of the above steps to export your dog from Australia, you need to find out about the steps to import your dog to your destination country. Either work this out in conjunction with your vet or with a pet transport company.
A manual maintained by the Australia government (MICoR, short for Manual of Importing Country Requirements) is found here, although information published by your destination country's government takes precedence.
While there's a long list of steps required to import dogs to Australia, the requirements for most other countries are shorter. However, at the least a rabies vaccination is usually required, except for if you are heading to another rabies-free country or region.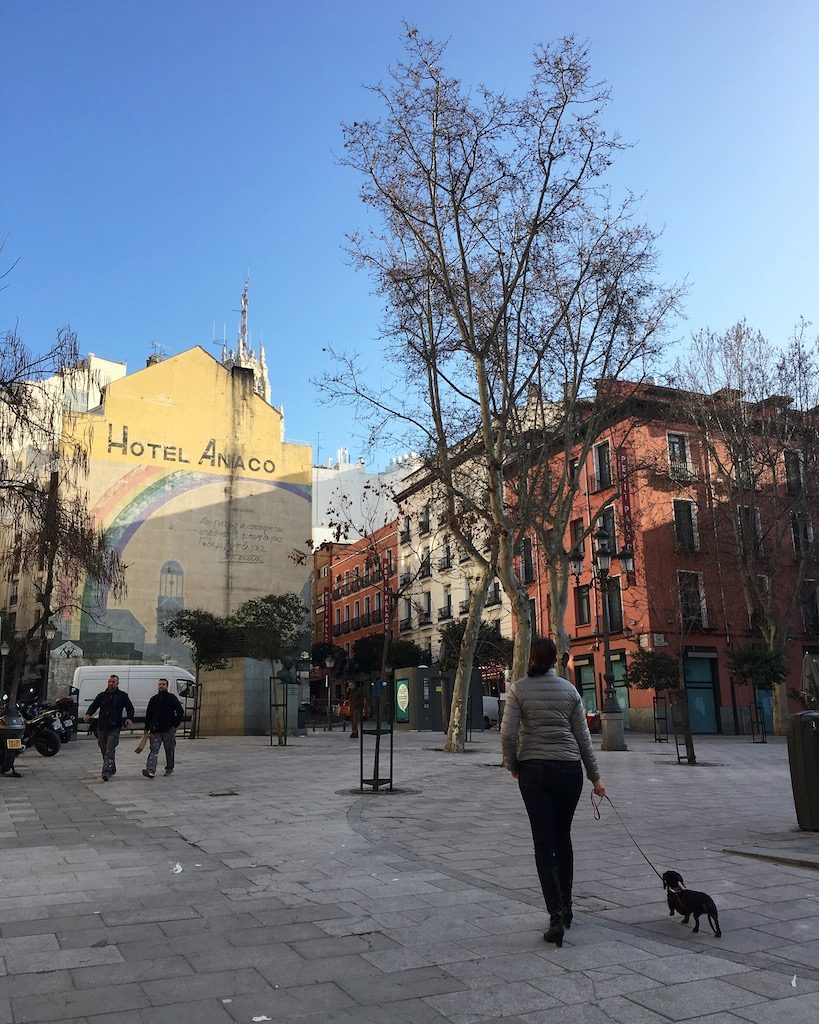 As Australia is rabies free, the rabies vaccine is not generally available, except for animals being exported. For this reason, the rabies vaccine is also a lot more expensive in Australia than other countries where this is a routine vaccination.
Your veterinarian will issue a rabies vaccination certificate that will later be endorsed as part of the export permit appointment. It's important to always keep the original copy.
Note that all preparations, including rabies vaccinations and the final veterinarian inspection before the export permit appointment, need to be done by a fully registered veterinarian. Before starting preparations, find out if your vet is fully registered and if they are not, ask for their recommendation for another vet. The following information pack exists for vets.
Booking Flights For Your Pet
The other big step preparation step required for your pet is to select and book their flight(s). Not all airlines transport animals, plus many airlines require you to book through a pet transport company, especially leaving Australia.
When my dog flew out of Australia, we organised this with Jetpets, a pet transport company. Read more about my experience here.
Prior to 2020 and the disruptions to flights, Qantas previously allowed direct bookings for pets on flights without a transit stop or that are a single flight number (such as QR1 from Sydney to London).
We previously booked directly with Qantas in 2018 for our dog's flight from Los Angeles back to Sydney. Be aware that this is a lot of extra responsibility! Further information on flying pets with Qantas Freight is provided here.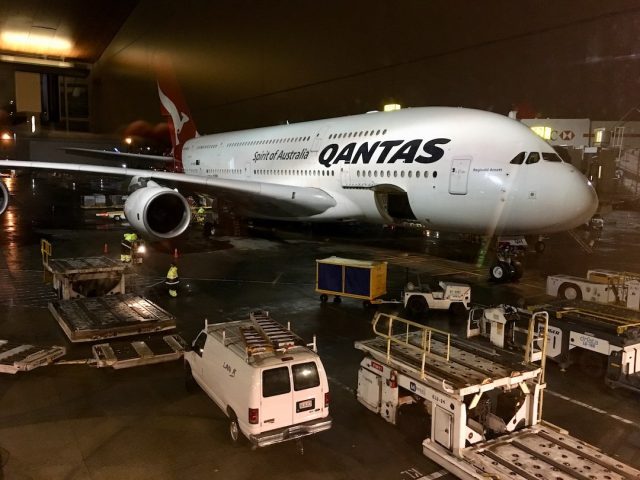 However, Qantas still state (as of May 2022) on their website that all bookings need to be done through a pet transport company. I am not aware of any airline that currently allows direct bookings.
If you did book directly without using a pet transport company, the airline would likely require you to fill in additional paperwork, plus deliver the final paperwork including the export permit and health certificate when you pet is checked in, usually 3 hours before the flight. Pre-flight checks the day before the flight are sometimes required.
Note that unfortunately pet animals on flights in and out of Australia need to fly in the hold, not in the cabin. For your pet's transport, you will need to purchase a pet crate, appropriate for your pet's size and compliant with IATA airline standards. This is possible through most pet transport companies, some airlines and some large pet stores.
Planning for Your Return to Australia
If you aren't planning on permanently relocating from Australia, for example you are only temporarily travelling overseas with your pet or you are just relocating for a shorter period, such as a year, it is recommended that you start preparations for your pet's return to Australia before departing. If you will be gone for 6 months or less, this is essential. Read more here.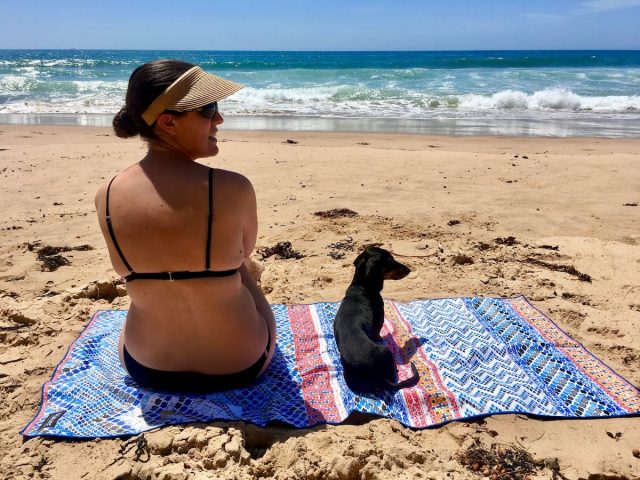 The big requirement is the rabies titre test. If you have this done overseas, you need to wait at least 180 days before your pet can return to Australia. However, if you have it done in Australia before departing, there is no waiting period. The test result is valid for your pet returning to Australia for 2 years. If you plan to return in under 6 months, also apply for an import permit before departing.
Note however that pets cannot be directly imported into Australia from many countries, they can only be imported from approved countries. These are grouped into category 1, 2 and 3 countries based on import requirements, with the full list of countries for each category listed here (scroll down to the definitions for "Group 1 Country", "Group 2 Country" and "Group 3 Country").
If you are travelling to an unapproved country, your pet will need to travel back to Australia via an approved country or you should reconsider taking your pet overseas.
You May Also Like
About the Author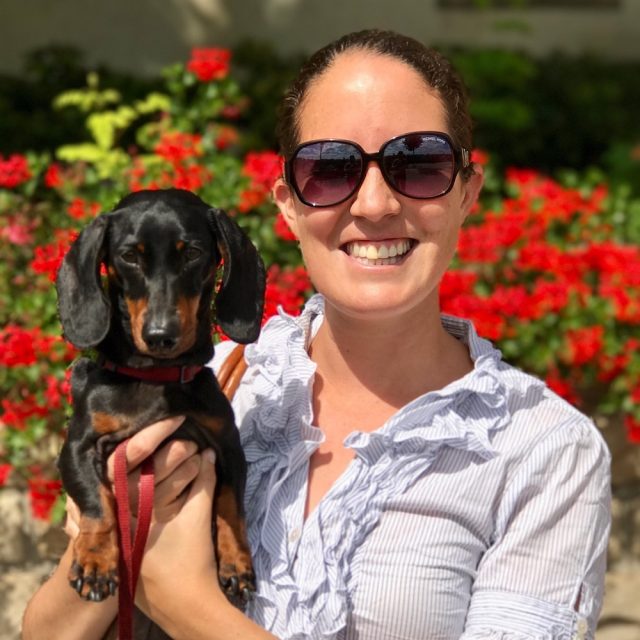 Shandos Cleaver is the founder of Travelnuity: Dog-Friendly Travel. She has travelled extensively with her Miniature Dachshund, Schnitzel, including to 33 countries across Europe, every state and territory of Australia except Tasmania, and 10 of the United States. She's passionate about providing inspiration and information to others wanting to travel with their dogs, whether close to home or internationally.
Inspired? Pin this to your Pinterest board!