Wales is certainly a contender for the title of hidden gem of the United Kingdom. As an international visitor, I hadn't heard much about this part of the UK, but was won over by it's beautiful scenery and rich history.
There's so much to do in Wales on holiday, whether a quick trip or a few weeks. And luckily some of the best attractions are very dog-friendly! Check out my recommendations for dog-friendly attractions in Wales, all vetted by my trusty side-kick, Schnitzel the Miniature Dachshund.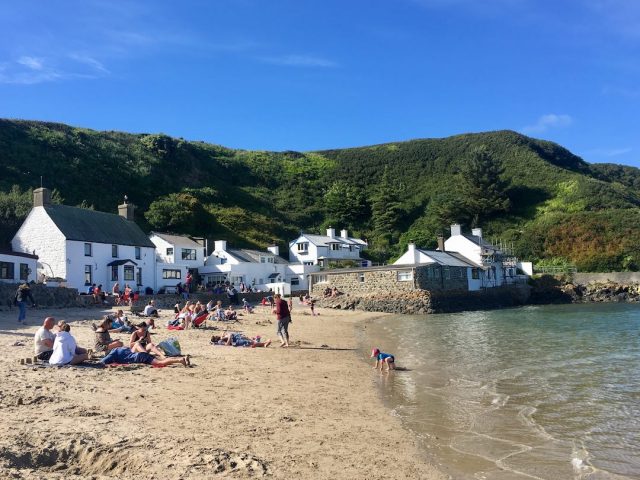 1. Exploring St Fagan's National Museum of History
St Fagan's National Museum of History, just outside of Cardiff, is an excellent open-air history museum. Its biggest attraction is its collection of historic buildings, that have been moved and re-erected onsite from various locations all around Wales.
It's a great insight into Welsh history, particularly the examples of what homes looked like in different decades. Other buildings include an historical post office, former shops, a tannery and mill.
But don't also miss the other side of the site, with the historic St Fagans Castle. This Elizabeth manor is surrounded by pretty gardens that are charming to explore. It's easy to spend a full day here!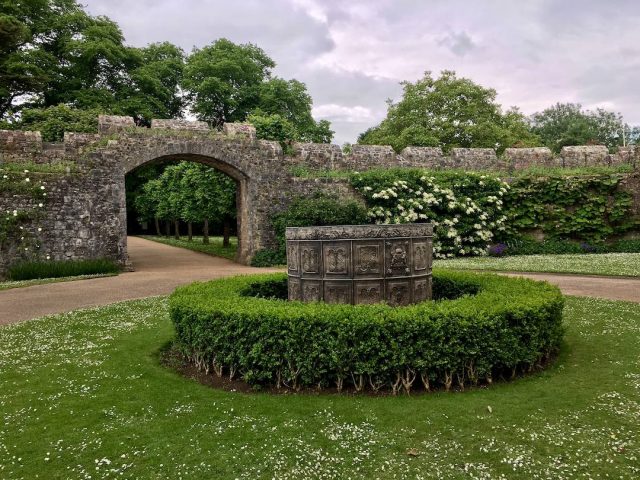 St Fagan's is a great family outing, as it's free for all the family (although there is a charge for parking). Note that it's currently necessary to pre-book tickets. Dogs are also allowed, as long as they are kept on a short lead, except for inside the buildings.
More Info: https://museum.wales/stfagans/stfagans-70/
2. A Stroll at Tintern Abbey
Tintern Abbey is the best preserved medieval abbey in all of Wales. Not that any of the buildings are still intact: this Cistercian Abbey largely built in the 13th century is in ruins, the floor of the church carpeted with grass as the grand walls rise up around you, the sky visible overhead.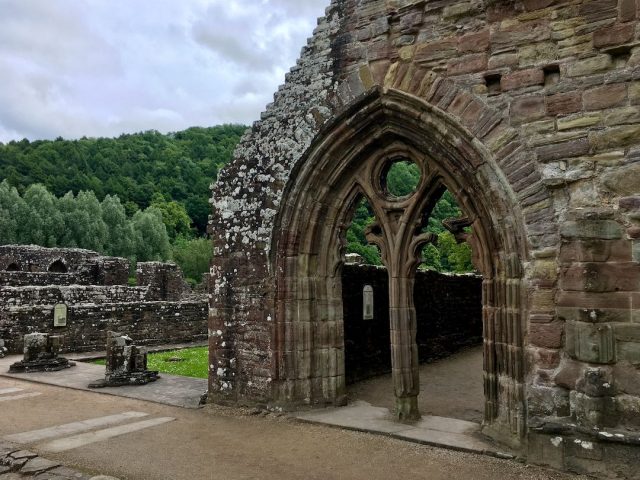 The abbey is a romantic attraction that has entranced visitors for centuries. It has appeared in paintings by such illustrious artists as J. M. W. Turner and Thomas Gainsborough, and mentioned in verse by William Wordsworth.
Tintern Abbey is located about 1hr east of Cardiff in southern Wales, close to the English border. Allow an hour or two to explore the site. It's also perfect for a stroll with your dog, as long as they're kept on a leash. Note that it is requested they are kept on the ground floor levels only, for their own safety.
More Info: https://cadw.gov.wales/visit/places-to-visit/tintern-abbey
Tip: Check out the full list of Welsh historic sites that allow dogs. If you're planning on visiting multiple sites, buying a pass is excellent value.
3. A Day at the National Showcaves Centre for Wales
Located just inside the Brecon Beacons National Park, a beautiful stretch of Welsh countryside, the National Showcaves Centre is more than just pretty caves open to the public. Yes, there are two beautiful showcaves onsite, plus the historic Bone Cave, with mainly gentle walking trails taking you through them (one is reached through a steep incline inside).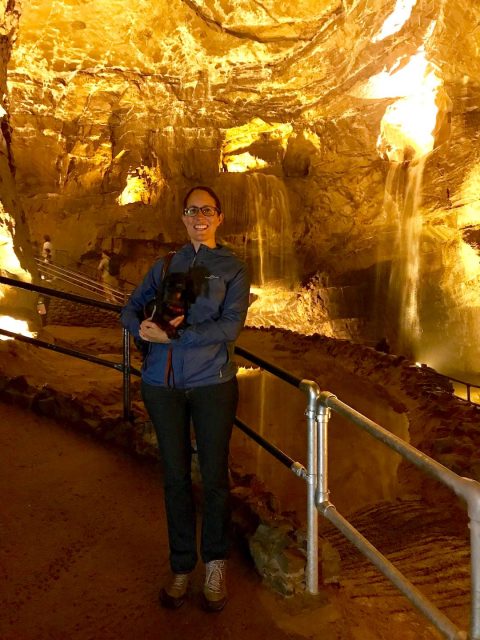 But the site also features a huge range of life-size model dinosaurs, scattered around the grounds and surrounding forest. There's even a regular "volcano" eruption. If you're visiting with kids, they'll love it!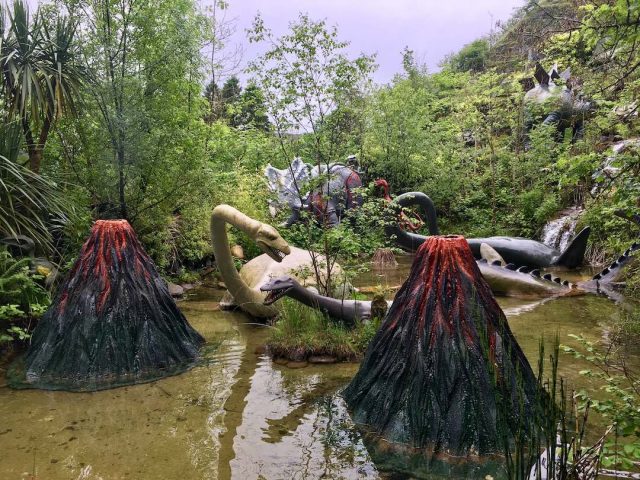 Dogs are allowed both onto the main grounds and inside the caves, but must be kept on a short leash and naturally "doggy bags" are required. Dogs aren't allowed into the adjacent Shire Horse Centre area, where the Farm, Play Areas and Millennium Stone Circles are located. The centre also notes that entry will be refused or dogs will be asked to return to your car if they become unsettled on site.
The caves are open from early April to early November, closing over the winter months. Currently, pre-booked tickets are required.
More Info: http://www.showcaves.co.uk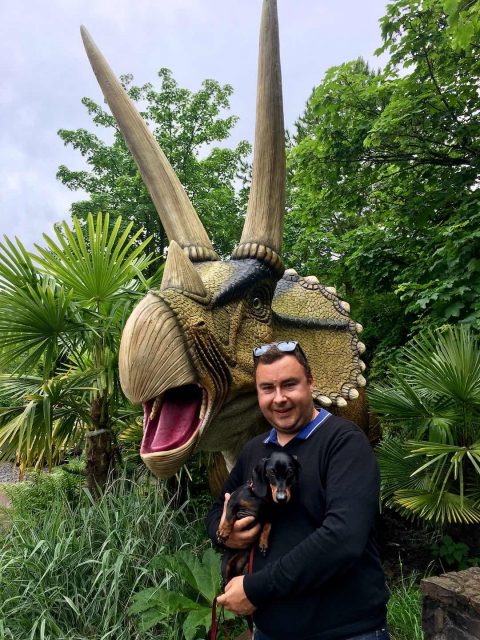 4. A Beach Day at Barafundle Bay
The gorgeous golden sand beach at Barafundle Beach is one of the most beautiful beaches in Wales or anywhere in the world. And as an Australian with plenty of access to lovely beaches that's a serious compliment!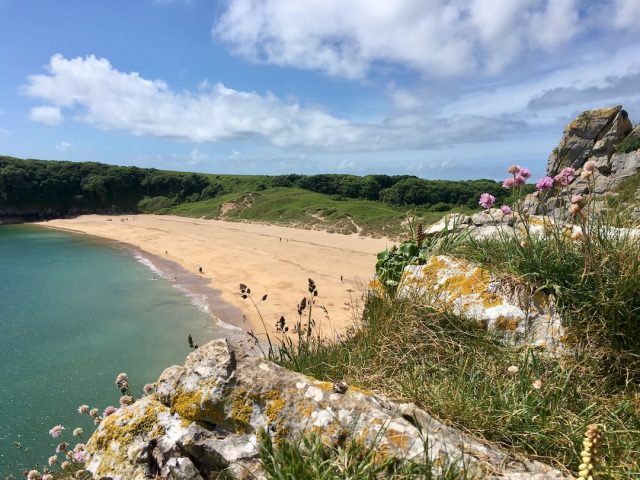 The wide stretch of sand is backed by a crescent of sheltering hills, making for a lovely micro-climate, especially on sunny days, although the water was still very chilly when I visited in June.
The beach is fairly remote, in the south-western corner of Wales in Pembrokeshire. A car is required to reach the nearby carpark, where there is a charge for all-day parking. Then it's a short but scenic 10-minute walk down to the beach.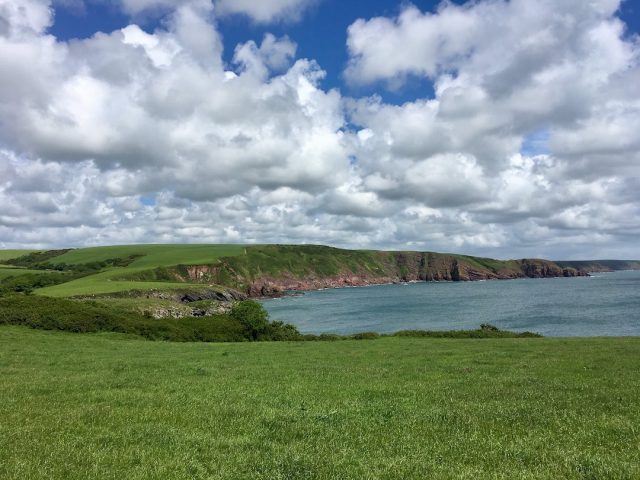 Best of, Barafundle Bay is a dog-friendly beach in the UK. Dogs are allowed on the beach all year round.
More Info: http://www.visitpembrokeshire.com/explore-pembrokeshire/beaches/barafundle-bay/
5. Enjoying a Drink at Ty Coch Inn
A simple inn located in northwestern Wales, just south of Anglesey, the Ty Coch Inn came to international fame after being named the "3rd best beach bar in the world" back in 2013. Note quite what you imagine when you think of a beach bar, however this historic hotel is located directly on the beach.
Located in the fishing village of Porthdinllaen, it's about a 40 minute drive south of Caernarfon. Vehicular access to the village and inn is restricted to locals, so you'll need to walk to reach the pub. Either park in the National Trust or golf club car parks (charges apply), then walk for 20 minute across the golf course (with dogs on lead, of course) or stroll along the beach, as long as it's not high tide.
On the unseasonably sunny and warm spring day I visited, plenty of dogs had joined their families on the beach. (And some people had even ventured into the water!) Dogs are even allowed inside, as long as they're on a leash and well-behaved, but when the weather is sunny you can't beat the outdoor tables next to the sand.
More Info: http://www.tycoch.co.uk
6. Hiking in Snowdonia
The interior of the north of Wales is mainly enclosed in Snowdonia National Park. With its gorgeous wild scenery and rugged peaks, including the highest peak in Wales (Mt Snowdon), it's a mecca for hikers.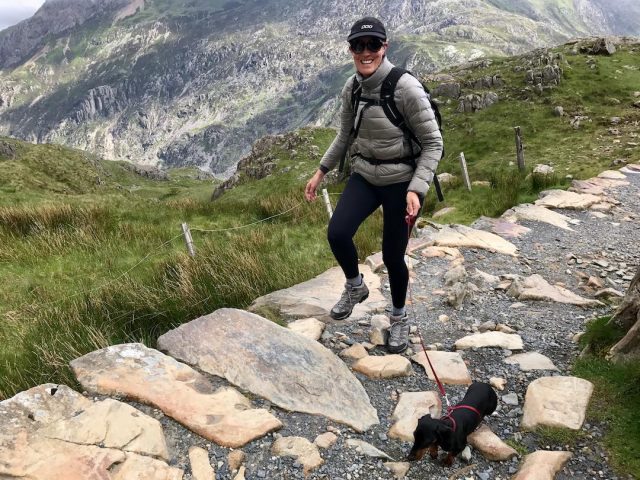 There's a range of hiking opportunities, ranging from short walks to full day adventures. And best of all, dogs are allowed to join you on your walk. Just make sure that dogs are kept on a leash around livestock, particularly during the lambing season.
If you're after a challenge for yourself and your dog, consider climbing to the top of Mt Snowdon with your dog. The highest mountain in Wales, it's a tough all-day climb (and descent).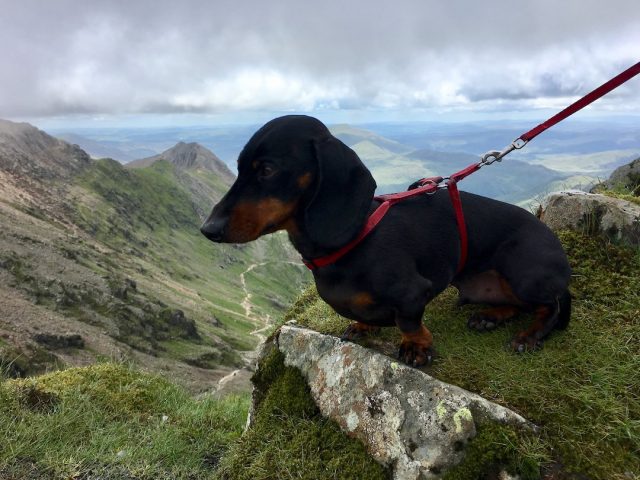 More Info: https://www.nationaltrust.org.uk/lists/bringing-your-dog-to-snowdonia
You May Also Like
Inspired? Pin this to your Pinterest board!