The United Kingdom is an excellent place for travelling with a dog. While it might not be as dog-friendly as parts of continental Europe, the UK still has plenty of dog-friendly pubs and cafes, walks, parks and even dog-friendly beaches. Given the hassle of travelling to and from Europe with a pup, consider travelling with your dog in the United Kingdom.
Travelling Between UK Countries with a Dog
It's quite simple to travel between most of the individual countries of the United Kingdom with a dog, including England, Wales, Scotland, the Channel Islands and Isle of Man. There's no need for a pet passport or rabies vaccine. It's easy to visit multiple countries in your UK itinerary.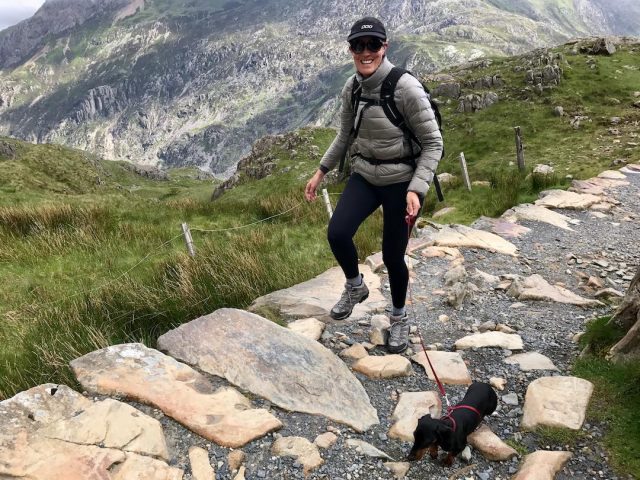 However, following the end of the Brexit transition, the requirements to travel with a pet to Northern Ireland from Great Britain greatly changed. Pets were meant to now have a microchip, rabies vaccine, worming treatment and pet health certificate.
As of September 2021 it was announced that the new requirements are not being enforced, indefinitely, and this is still the latest in early 2023.
The latest update in February 2023 is the proposed Windsor Framework. If this framework is ratified, the requirements for pets travelling to Northern Ireland will greatly ease. It is likely pets will only require a certificate listing their microchip number and a declaration stating that they will not travel onwards to the Republic of Ireland. However, this is still only a proposal.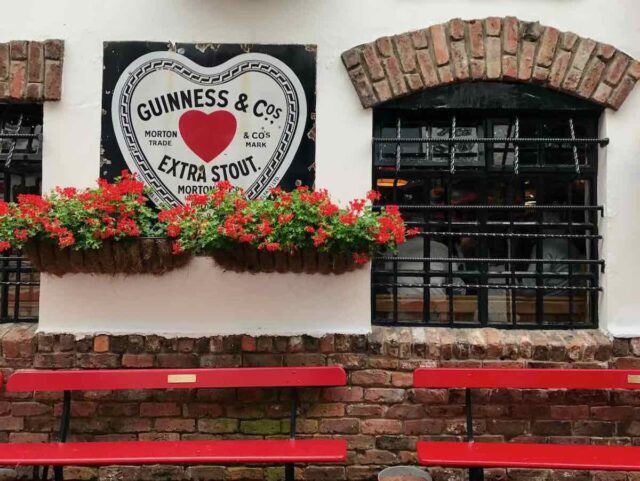 To ensure that your pet is following the latest requirements, double check the latest government information before travelling to Northern Ireland.
The situation to travel in reverse from Northern Ireland to Great Britain is still the same, with no documentation or worming treatment required.
Flying with a Dog in the United Kingdom
When travelling around the United Kingdom with a dog, flying isn't the best option. Due to government regulations, most airlines don't allow pets to fly in the cabin, or even as check-in baggage.
The only animals that are permitted to fly in the cabin of planes in the UK are registered assistance dogs. There may also be a handful of tiny airlines that can fly less than 20 passengers, such as the Skybus to the Isles of Scilly in Cornwall, that are permitted to allow pets in the cabin.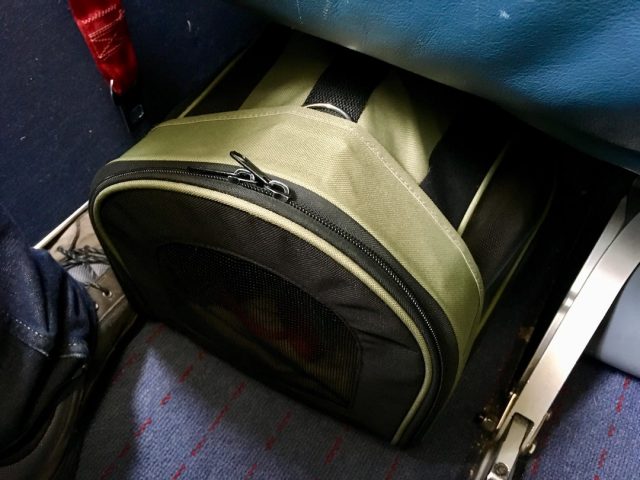 The only larger airline that I'm aware of that allow pets to fly as checked baggage is Loganair, a Scottish regional airline. Loganair allows pets as checked baggage on most domestic flights, although there are some exclusions.
For more details on flying with a pet in the United Kingdom, including the pet policies of all UK airlines and which ones can fly pets as cargo, read my guide.
Similar rules apply when flying to the United Kingdom. Pets are strictly not allowed to fly in the cabin or as checked baggage on flights into the UK, only as cargo.
However, the rules are relaxed on flights departing the United Kingdom. Although many airlines still don't allow pets in the cabin or as checked baggage on flights out of the UK, I've put together this list of airlines that allow pets on flights out of the UK.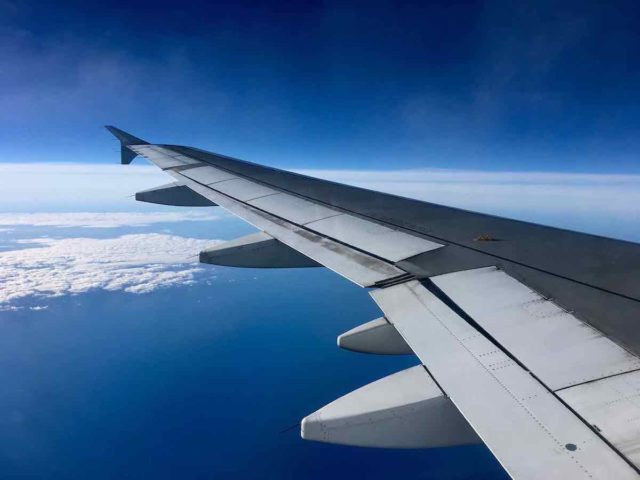 Catching Long-Distance Trains in the UK with a Dog
Luckily, when it comes to taking long-distance trains in the United Kingdom, the situation is much more dog-friendly than flying. If you are travelling long distances and not driving, taking a train with your dog is a better alternative to flying with your dog.
For starters, on trains in the UK, dogs are allowed and even travel for free! This applies to both small dogs (in a container) and larger dogs (that need to be on a leash). Up to two dogs can travel per passenger for free, as long as they are part of your personal allowance of three free items. Additional pets will be charged at 50% of the adult fare.
If travelling in a sleeper cabin, such as on the train from London to Edinburgh, a fee does however apply. Additionally, is an animal is causing or likely to cause inconvenience due to its size or behaviour, it can be removed.
For a full list of the regulations, check the National Rail website. The same rules are legislated to apply to all train companies in the UK, although fees charged can vary.
I've travelled from Manchester to London with my dog on a train and found it a very comfortable and convenient option. It's best to book as far in advance as possible to get the best prices.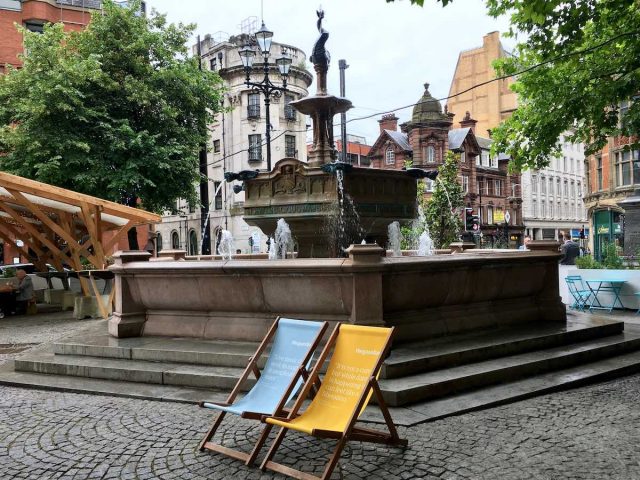 Taking Ferries with a Dog in the UK
The other option for travelling with your dog in the United Kingdom is to take a ferry across the Irish Sea to Northern Ireland. While your dog would need to fly in the hold to Northern Ireland, there are multiple dog-friendly ferry options, including ones that allow foot passengers to bring dogs.
Depending on the ferry, on-board kennels and even pet-friendly cabins are increasingly available, as well as the option to leave your dog in your vehicle.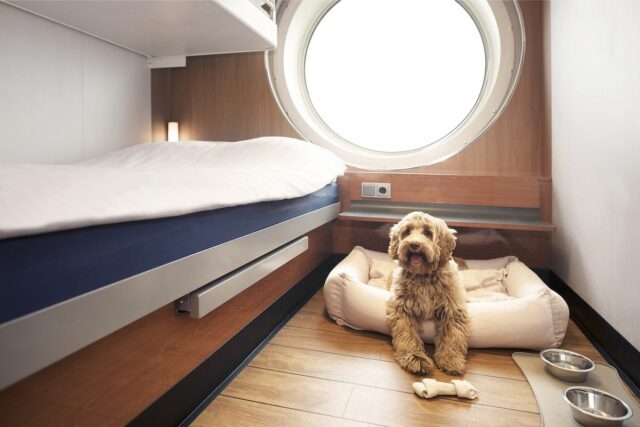 To find out more about the ferries available for travelling to Northern Ireland with your dog, check out my guide on taking your dog to Northern Ireland. In particular, I recommend this ferry as the most dog-friendly ferry of any of the options to the whole of Ireland, at least for small dogs.
Local Transport in the UK with a Dog
Dogs are generally allowed on public transport in the United Kingdom, although the regulations depend on the local authorities.
In London, dogs are allowed to travel on the the underground and buses for free. The one caveat is that dogs may not be allowed "if there is a good reason to refuse it". This sometimes comes up as an issue for people taking larger dogs on buses. However, smaller dogs or dogs on the underground are unlikely to be refused.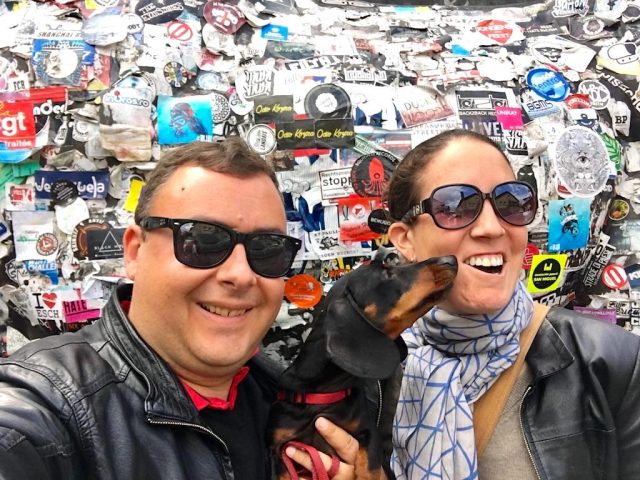 Additionally, if you are using the underground, dogs are meant to take the stairs or lift (if available), or otherwise be carried on the moving escalators. (According to the rules, if only an escalator is available and your dog is too large to carry, they will stop it for you if it's not "busy"… But in reality, I doubt this often happens.)
Dogs are required to be on a leash, or alternatively in a container for smaller pets. View the full Transport for London regulations.
Outside of London, the rules for taking dogs on buses and other local transport differ between companies. Some companies allow dogs, sometimes for free, while other companies don't allow pet dogs.
For instance, when I was in Manchester in 2018, our small dog was allowed on the bus for free (although we okayed it with the driver), while dogs aren't allowed on the trams in Manchester. Check the individual company regulations, or be prepared for a possible refusal.
Dining Out in the United Kingdom with a Dog
While it's not as common for restaurants and cafes in the UK to allow dogs inside as in Germany and Italy, there are a small and increasing number of dog-friendly establishments. To discover some excellent options, search for online listings or ask your accommodation.
One of the most likely dog-friendly options are the ubiquitous pubs in the UK. As well as being a bastion of Sunday lunches, most pubs allow dogs in at least part of them, whether it's in the city or the countryside. It just may mean eating in the more simple bar area, rather than the formal dining room.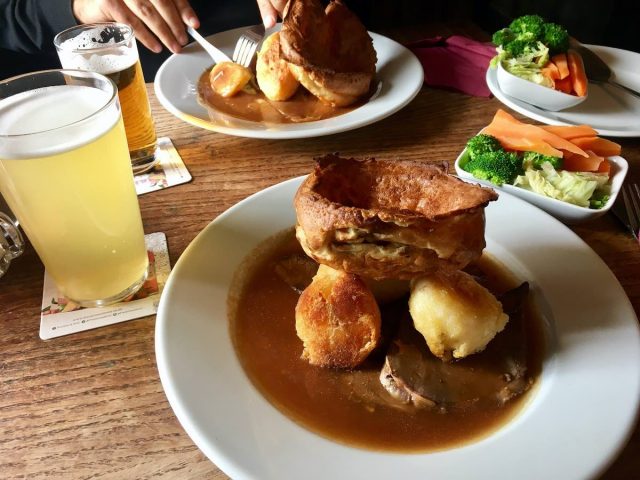 Given the weather in the UK isn't that reliable, it's certainly a relief to find somewhere to hang out on a cold, wet evening, indoors with your dog at your side. Just always ask first, as there are some pubs that don't allow dogs.
Looking for a dog-friendly cafe in the UK, including special pet cafes? Check out this list of dog-friendly cafes.
Dog-Friendly Accommodation in the United Kingdom
The United Kingdom offers a diverse range of dog-friendly accommodation. There's everything from upmarket hotels, complete with special pet services, to homely country pubs and cottages.
Many Airbnbs in the UK will also allow dogs, although I often found that they pointedly request that dogs are not left in the properties by themselves. Follow my tips for finding and staying in a pet-friendly Airbnb.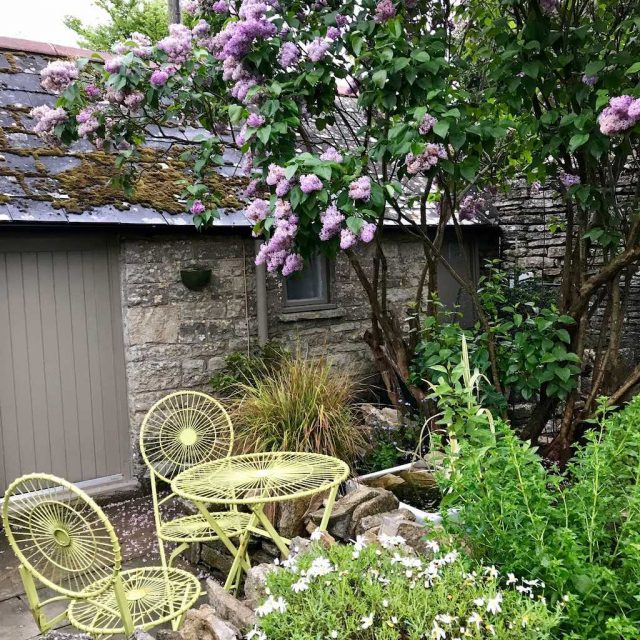 Compared to elsewhere in Europe though, the number of dog-friendly properties is fairly low percentage-wise. When I investigated the number of dog-friendly hotels in Europe, London came out close to the bottom, based on percentage of properties. While the sheer number of hotels in London helps make up for this, be sure to book your accommodation well in advance.
If you're staying in London, check out my list of the best dog-friendly hotels in London, ranging from the luxurious through to the affordable. Affordable chain hotels in the UK that allow dogs include most Ibis and Travelodge hotels, as well as many Best Westerns and Holiday Inns.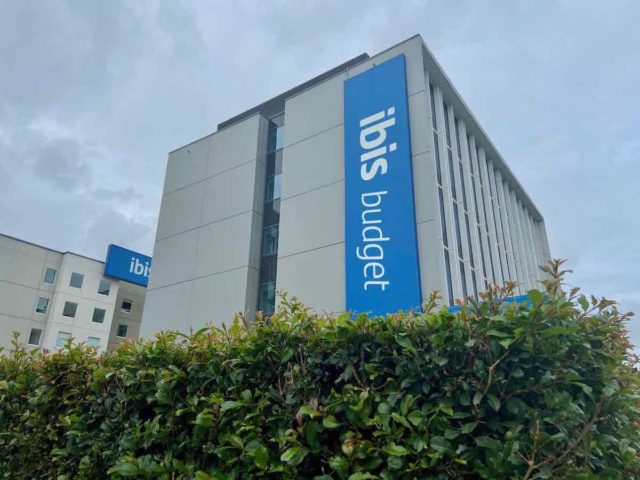 There are multiple companies set up in the UK to specially organise accommodation for dog-owners travelling with their dog. Check out:
Another fabulous alternative is hiring a campervan. There's a wide range of dog-friendly campervans available for hire in the UK, although sometimes an additional fee applies. Check out the wide range of pet-friendly motorhome hire options from Goboony.
Dog-Friendly Sightseeing in the United Kingdom
There are quite a few attractions in the UK that allow your well-behaved dog to accompany you, mainly those located outdoors.
I also found it quite handy that many attractions have clear details on their website about whether they allow dogs, and what rules apply. If dogs aren't allowed inside, some places even note what facilities they have for dogs to be left outside.
If holidaying with a dog in the UK, it's best to head to the countryside for the most dog-friendly options. When I visited the Lake District, in the north of England, it seemed that every second visitor was accompanied by their dog! Other popular outdoorsy areas in the UK that are great to visit with a dog include Cornwall, Wales and the highlands of Scotland.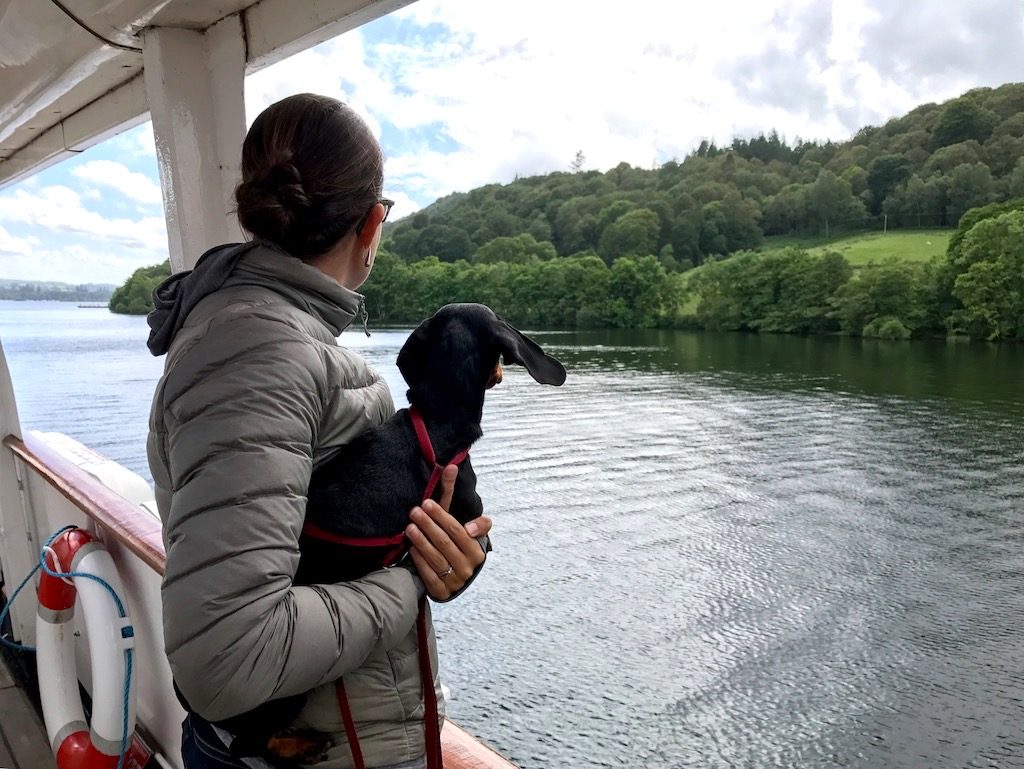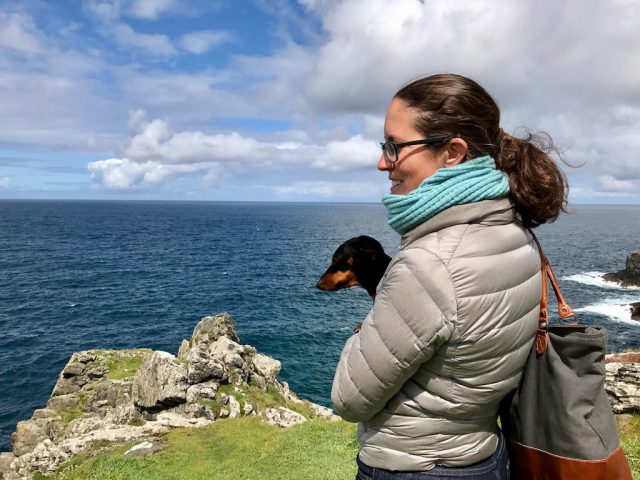 Most hiking trails allow dogs, as long as they're kept on a leash near livestock (be particularly careful during lambing season), and it's great to finish up with a beer at a dog-friendly pub afterwards.
Looking for lots of dog-friendly ideas around the United Kingdom? Check out these posts…
Dog-Friendly Around the UK
Dog-Friendly England
Dog-Friendly Scotland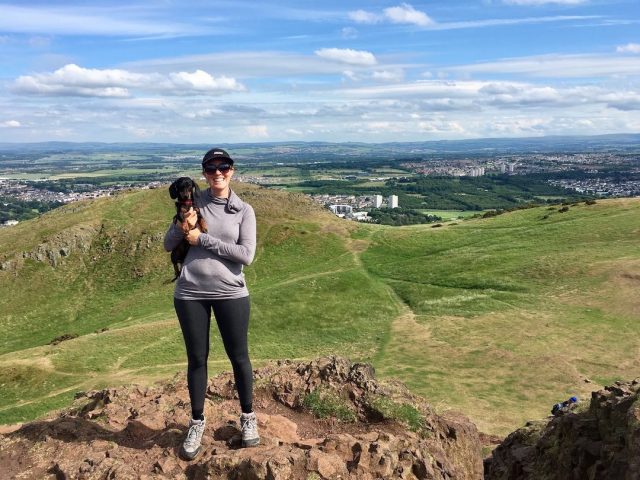 Dog-Friendly Wales
Dog-Friendly Northern Ireland
Are Dogs Allowed in National Parks in the UK?
In the United Kingdom, there are 15 national parks and all allow dogs, encouraging responsible dog-walkers to visit them! However, there are regulations that you need to follow.
In particular, your dog should be kept close by, within sight, and under your control. Leashes are required on open access land around farm animals, from March to July when many ground-nesting birds lay eggs on the ground, and if you dog doesn't respond to voice commands. See the previous link for the full rules for dogs in national parks in the UK.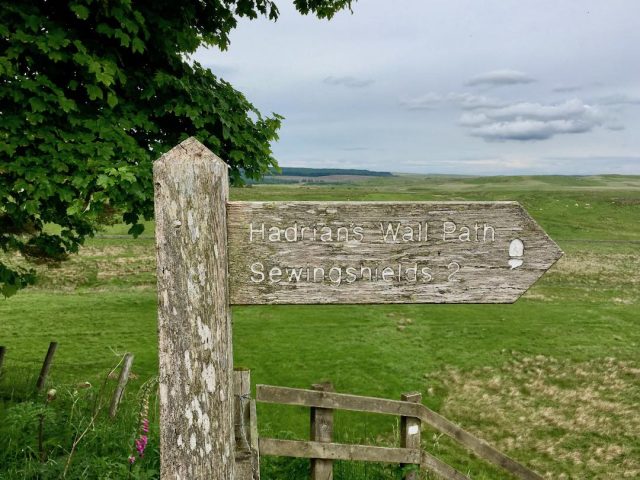 Travelling to and from the UK with a Dog
While it's easy to travel around the United Kingdom with a dog, it's a bit trickier if you want to leave the UK, especially since Brexit, with the new requirement for an animal health certificate. Also keep in mind the paperwork requirements to return to the United Kingdom with your dog, that apply equally to UK and foreign dogs.
Travelling from the UK to the Republic of Ireland
The easiest country to visit from the United Kingdom is the Republic of Ireland. If you're already in Northern Ireland, at the moment it's as simple as driving across the border. Prior to Brexit, no checks were generally made, including of pet passports, and I don't believe this situation has changed.
There's also a wide range of ferries that you can take from Great Britain across to the Republic of Ireland, mainly departing from Wales. For a full list of ferry options, check out my guide on travelling to the Republic of Ireland with a dog. For travelling to Ireland from Great Britain, you'll require an animal health certificate as for anywhere else in the EU, see more below.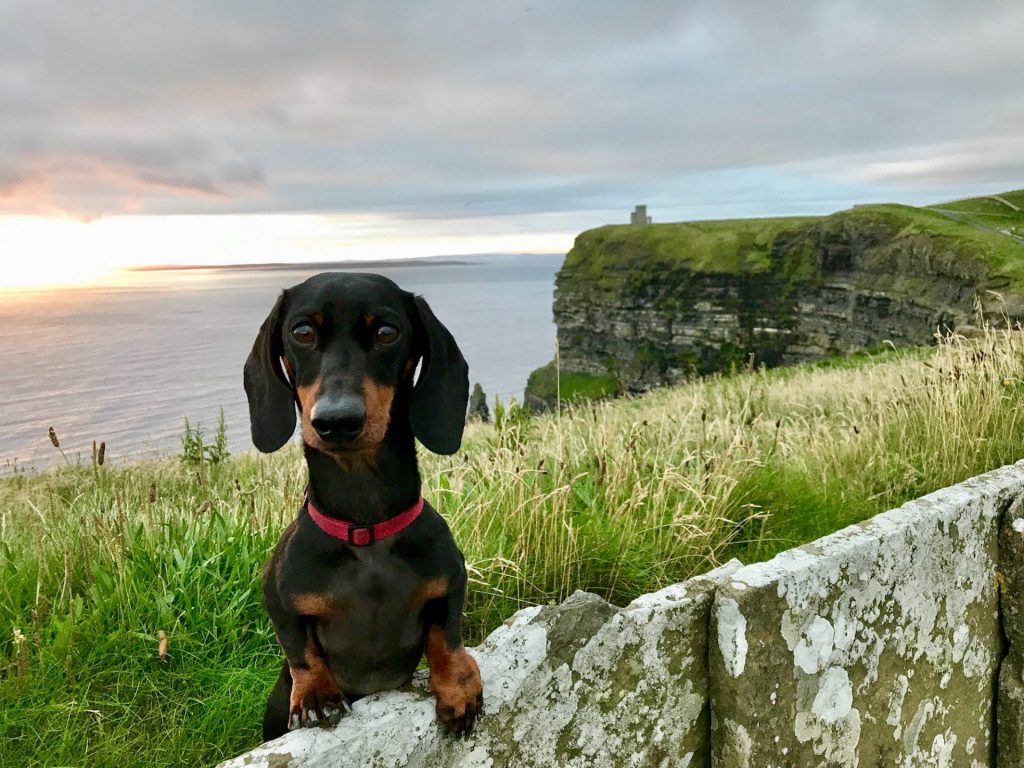 Travelling from the UK to Continental Europe
It's a touch harder to travel from the UK to Continental Europe with a dog. This is especially the case if you are not driving, given the Eurostar to and from London doesn't allow pet dogs and not many airlines fly pets out of the UK in the cabin.
The simplest option for visiting Continental Europe with your dog is by car, either taking the Eurotunnel or one of the many ferry options, with pets generally required to stay in your car on the shorter crossing between Dover and Calais.
If you are not travelling by car, there are a few airlines that will fly pets in the cabin leaving the UK (but not vice versa). Alternatively, there are four ferry options that allow foot passengers to take pets on board, mainly crossing to the Netherlands, plus the DFDS ferry to Dieppe in northern France.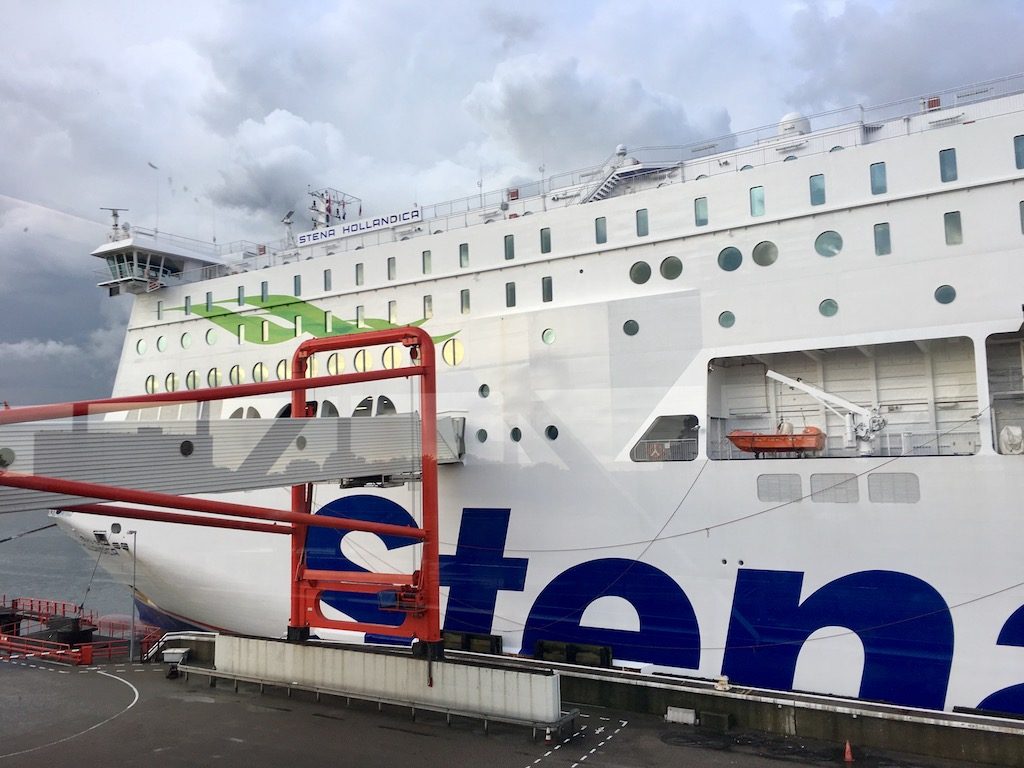 For more detailed information, check out my guide on travelling from the UK to Europe with a dog. Additionally, I have specific guides on travelling to France with a dog and travelling to Spain from the UK with a dog. Heading to the USA with your dog? Check out my guide on travelling from the UK to the USA with a dog.
Paperwork to Travel to Europe with a Dog
Since Brexit, the requirements to travel to Europe with a dog have become slightly more complicated. The main elements still apply: your dog is required to have a microchip and an up-to-date rabies vaccine.
However, the big change is that pet passports issued within Great Britain are no longer valid. If you don't have an EU-issued or Northern Ireland-issued pet passport (Northern Ireland is treated as still being part of the EU for for pet travel purposes, at least for now), you will need to visit a vet for an animal health certificate.
Additionally, a worming treatment will now be required if you are travelling directly to Finland, Ireland, Malta or Norway with your dog from Great Britain, when this was not previously required. (This is also technically required for visiting Northern Ireland from Great Britain, but this is not being checked indefinitely.)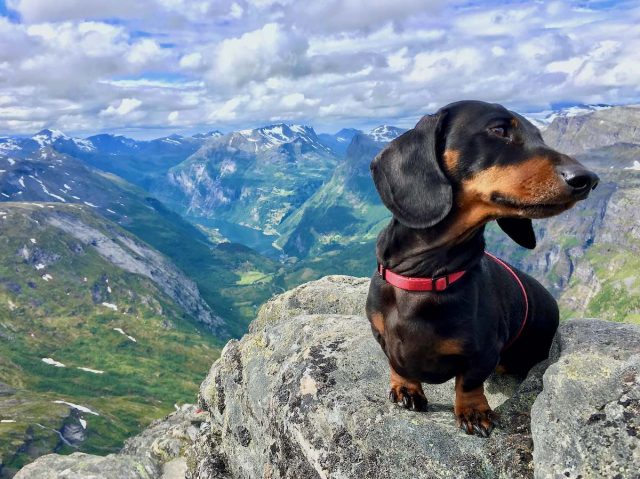 Prior to Brexit when travelling to Europe from the UK, paperwork for pets was not always checked. However, this is no longer the case, such as when boarding the Eurotunnel with a pet. Make sure that everything is order and allow additional time for your dog's paperwork to be checked.
For further details, see the UK government website.
Travelling Back to the UK
When travelling back to the UK with a dog, virtually the same transport options are available, as included on this list of approved routes. The one difference is that no airline is permitted to fly pet dogs in the cabin or as checked baggage, only as cargo. This is a government regulation.
This means that if you fly out of the UK with a pet in the cabin, you need to prepare another way to return to the UK. As well as the above mentioned ferries, another alternative is to use a pet taxi across the channel or a pet transport company.
For more information, check out my guide to travelling between the UK and Europe with a pet, or travelling to the UK from outside of Europe.
Paperwork to Travel to the UK with a Dog
Despite the UK having left the EU, travelling from Continental Europe to the UK with a dog is similar to travelling to another EU country. The rules have stayed virtually the same, except for the creation of a new Great Britain pet health certificate.
The requirements to travel to the UK with a pet are a microchip, a pet passport or health certificate, and a rabies vaccine, given at least 21 days before arrival.
Pet passports, including those issued in Great Britain prior to 2021, are recognised. Alternatively, an animal health certificate issued in GB to travel to the EU within the last four months can be used, or head to the vet to be issued a Great Britain pet health certificate. For full details, see the UK website.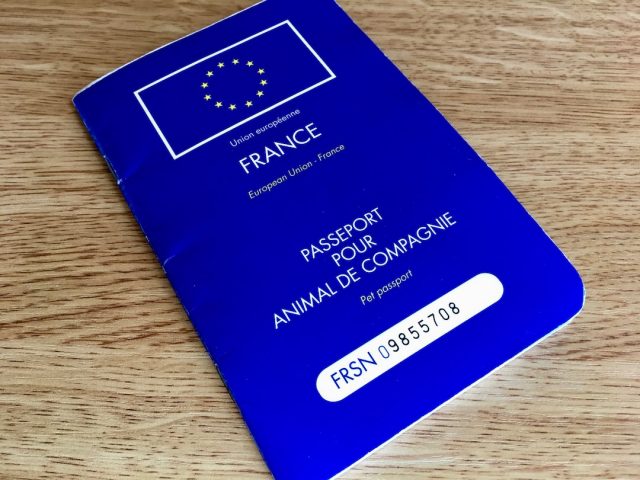 Dogs travelling to the UK require a worming treatment done by a vet (and recorded in their documentation), 24 hours to 120 hours (5 days) before their arrival, unless they are travelling directly from Finland, Ireland, Malta or Norway. If your animal health certificate used to leave GB is still valid, an EU vet can record this treatment on it.
The record for this worming treatment is strictly checked, down to the hour. For pets returning to their home in the UK after a visit to the Continent, don't miss out on this step.
In my experience, be prepared for border officials to thoroughly check your dog's paperwork, including its rabies vaccination records. If you're heading across to the UK on a ferry or driving your car onto the Eurotunnel, your pet's paperwork is checked before departure, while still in Europe. If there's an issue, you will not be able to board.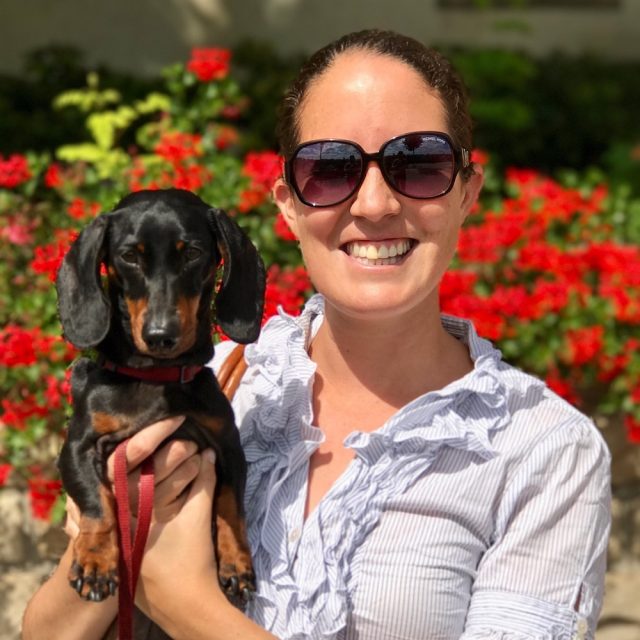 Shandos Cleaver is the founder of Travelnuity: Dog-Friendly Travel. She has travelled extensively with her Miniature Dachshund, Schnitzel, including to 33 countries across Europe, every state and territory of Australia except Tasmania, and 10 of the United States. She's passionate about providing inspiration and information to others wanting to travel with their dogs, whether close to home or internationally.
Inspired? Pin this to your Pinterest board!