Venice is one of the most popular tourist destinations in all of Europe. However, thanks to overcrowding, particularly in the summer months, there are many who advise skipping the city altogether.
Dogs and crowds are not the best combination when travelling, so should you visit Venice with your dog in tow; is it a sensible decision? Based on my own experience, I share my thoughts on whether you should visit Venice with your dog.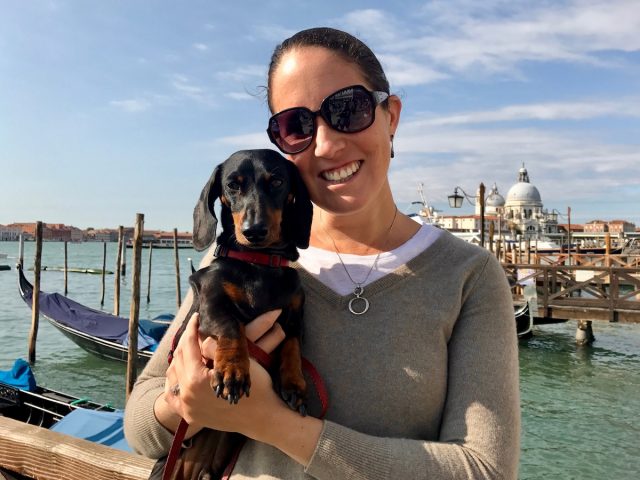 How Dog-Friendly is Venice?
While in some ways Venice is quite dog-friendly, there are other ways in which the city of romance is far from dog-friendly.
Overcrowding in Venice
The main issue with visiting Venice with a dog is the sheer volume of visitors that the city receives during the peak months over summer. During my visit to the city in mid-September 2017, I had thought that the crowds would have already eased off. But I still found parts of the city to be very crowded during the day.
In particular, the narrow laneways in between the Rialto Bridge and St Mark's Square were a squeeze to navigate. Additionally, the Vaporetto Line 1 heading back up the main canal to the train and bus stations in late afternoon was rammed full with passengers.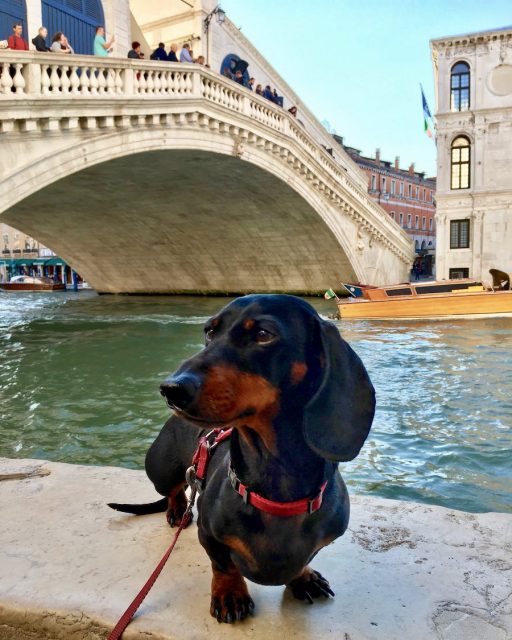 While crowds are unpleasant for yourself, if visiting with a dog they can be dangerous. There's the risk of your dog being stepped on (if they're not small enough to be carried), plus many dogs would not be comfortable with the crowds and may react badly, or at least hate the experience.
Lack of Grass
Another issue to contend with in Venice is just where you dog can do their business. There is virtually no grass in Venice, at least in the central areas. (Burano has plenty of green grass.) If your dog will only relieve themselves on grass, you may be in for a long and fruitless search.
Two of the only publicly-accessible grassy parks that you can visit with your dog in central Venice are Parco Savorgnan, in the north of Venice near the train station, and the small un-named park on the northern side of the Ponte dell'Accademia.
Dogs on Public Transport
In other aspects, Venice is quite dog-friendly, just like much of Italy. Dogs are allowed to travel on the vaporetto (the water boats that criss-cross Venice) for free. Small dogs should be held or in a carrier, while larger dogs should be leashed. All dogs not in a container should also wear a muzzle, although the rule doesn't seem to be enforced for small dogs.
Dogs in Cafes and Restaurants
Additionally, many cafes and restaurants in Venice allow dogs inside (handy for the colder months), although it's always best to check with a waiter.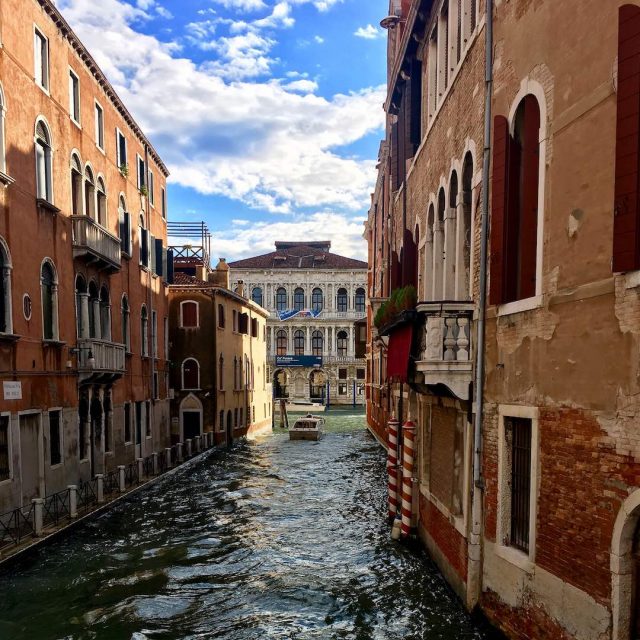 So Should I Visit Venice with My Dog?
Based on these different factors and my own wonderful experience visiting Venice with my dog, I recommend that you go ahead and visit Venice with your dog. However, carefully consider these points to best enjoy your experience…
Avoid the Peak Summer Season
My top tip to keep in mind if you are visiting Venice with your dog is to avoid the peak season. Even when I visited in mid-September, the city was still crowded with tourists, at least during the day. However, when some friends of mine visited in the depths of winter, they reported that the squares and canals were almost empty, and no crowds were to be found.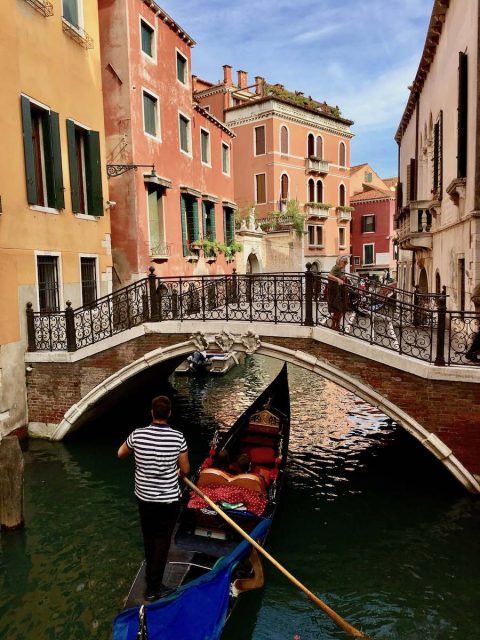 Consider visiting Venice with your dog during the off-peak season. In particular, consider visiting between October and March, although it can still be busy during the Carnival festival in February and over the Easter weekend.
Just keep in mind that winter time in Venice also means the risk of flooding. While humans can buy plastic overshoes to protect yourself (except for the really high floods), your dog might not appreciate the water, particularly small dogs, so check the forecast.
Try to Escape the Crowds
Even on busy days, not all of Venice is crowded. In particular, I found the busiest parts of the city to be the Rialto Bridge, St Mark's Square and the narrow streets and laneways in between these two areas. If you headed off into the laneways away from this area, you quickly escaped the crowds and sometimes even found yourself to be virtually alone.
In particular, I recommend exploring the following districts:
Head into the depths of the San Marco district, in between the bend in the Grand Canal and St Mark's Square
Explore the northern Cannareggio district, which includes the former Jewish ghetto and is these days home to many of Venice's local residents. Don't also miss stopping off at the grassy Parco Savorgnan or Parco "Villa Groggia" with your pup.
Take a ferry to the distant island of Burano, home to colourful houses that are perfect for photos with your pup and also plenty of grass!
Should You Stay Overnight in Venice?
I'm in two minds whether to recommend you to stay in Venice with your dog. For starters, even if you're not staying with a dog, the accommodation prices are about the most expensive in all of Italy, and the presence of Airbnbs in Venice is pricing out many locals.
But on the other hand, I probably enjoyed Venice most in the early morning and the evening, when the crowds of day-trippers had left the city. Our small apartment next to Grand Canal didn't offer a view, but we could perch at the front of the former palace in the evening, enjoying a glass of wine next to the canal, watching the boats go past.
And there was also the big plus that the building we stayed in had a private grass lawn in the rear, which we could make use of during the day, as well as morning and night.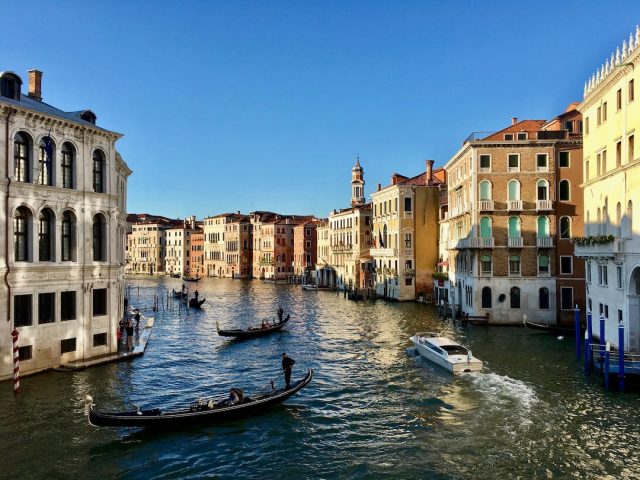 I'll leave it up to you and what accommodation options you find available in your price range. If you do stay outside of Venice, there will be far cheaper options, and you can easily take a ferry or train into the city for the day.
The surrounding coastline also offers up some dog-friendly beaches, perfect for a stay in the warmer months.
Dog-Friendly Sightseeing Ideas for Venice
So, you've decided to visit Venice with your dog and you're now looking for ideas of what to do! Sadly, stepping inside St Mark's or the other famous churches of Venice and its many museums is not possible with your pup. Instead, consider the following dog-friendly options.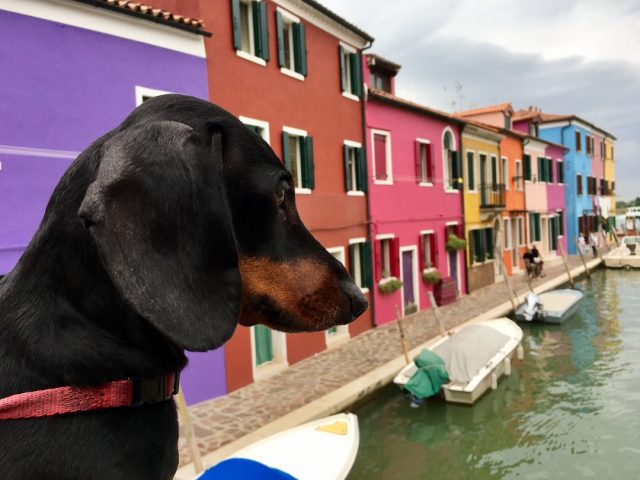 Take a gondola ride with your pup – there's no rules against dogs in gondolas, as long as your gondolier agrees and you can afford the hire fee! Alternatively, take a short traghetto gondola across the Grand Canal – just €2 for tourists and probably free for dogs.
Visit St Mark's Square and admire the ornate front of the Basilica, plus perhaps chase some pigeons. It's one of the grandest spots in all of Europe, although skip on the pricey coffees from surrounding cafes.
Go for a stroll and get lost in the countless laneways, just taking whichever branch you feel like.
Visit the recently reopened Giardini Reali near St Mark's Square, an oasis of green in the city, with dogs allowed on a leash.
Take a half-day trip to Burano and check out the colourful houses.
Visit the Giardini (garden) part of the Venice Biennale, held in odd-numbered years. According to the website, small pets are allowed in the green area of the Giardini.
Sit at an outdoor table and enjoy a Spritz Veneziano (such as an Aperol Spritz) or Bellini, both of which were invented in Venice.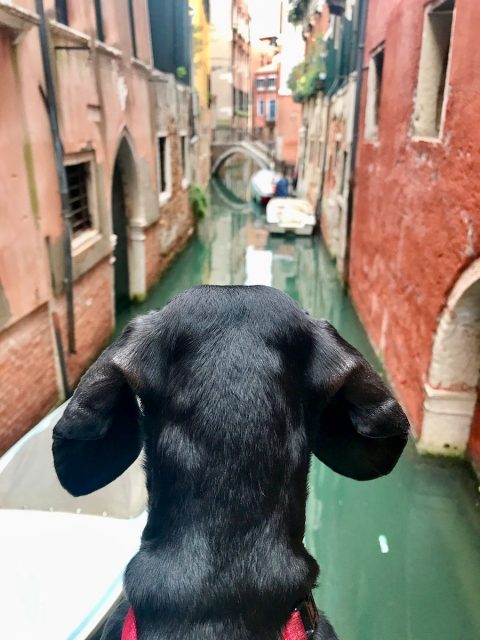 You May Also Like
About the Author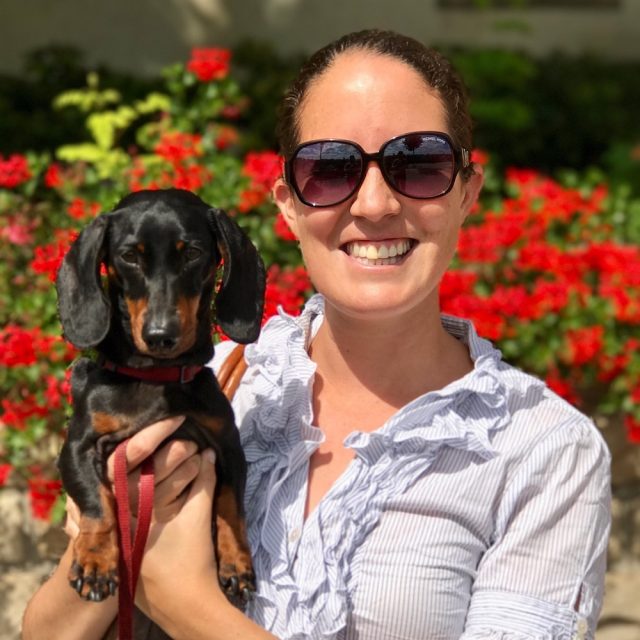 Shandos Cleaver is the founder of Travelnuity: Dog-Friendly Travel. She has travelled extensively with her Miniature Dachshund, Schnitzel, including to 33 countries across Europe, every state and territory of Australia except Tasmania, and 10 of the United States. She's passionate about providing inspiration and information to others wanting to travel with their dogs, whether close to home or internationally.
Inspired? Pin this to your Pinterest board!