The historic towns of Berry and Kangaroo Valley on the South Coast of NSW are just two hours south of Sydney and perfect for a country weekend away.
While Berry is a traditional farming town now home to plenty of cafes and homeware shops, nearby Kangaroo Valley is tucked away into the rainforest, and claims to be the most beautiful valley in Australia.
Surrounded by beautiful farming country, start planning your dog-friendly getaway to Berry and Kangaroo Valley…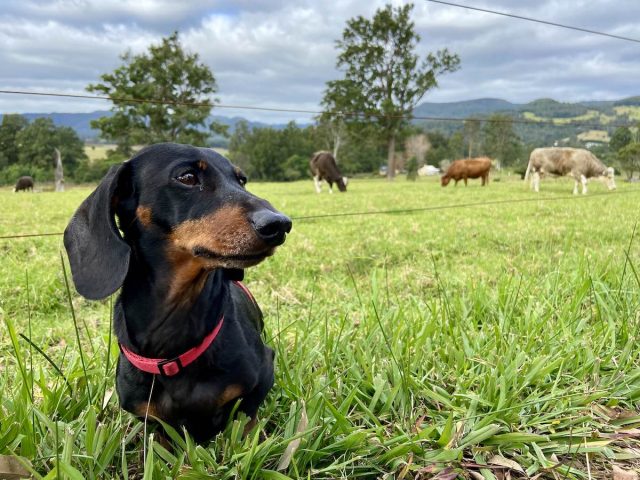 Dog-Friendly Sightseeing in Berry and Kangaroo Valley
While visiting Berry and Kangaroo Valley with your dog, make sure you check out some of these dog-friendly attractions of the region.
1. Explore the Main Street of Berry
Berry is a charming country town with a wide range of shops lining its main street, Queen Street. It's always been a great spot for a stroll, but has been greatly enhanced by the bypass in recent years.
While not all shops will permit your dog to join you inside, it's worthwhile asking, particularly if your pup is small enough to be carried. Otherwise, stick to window shopping. Homewares are a particular strong point, but also check out the Berry Tea Shop and Berry Chocolatier.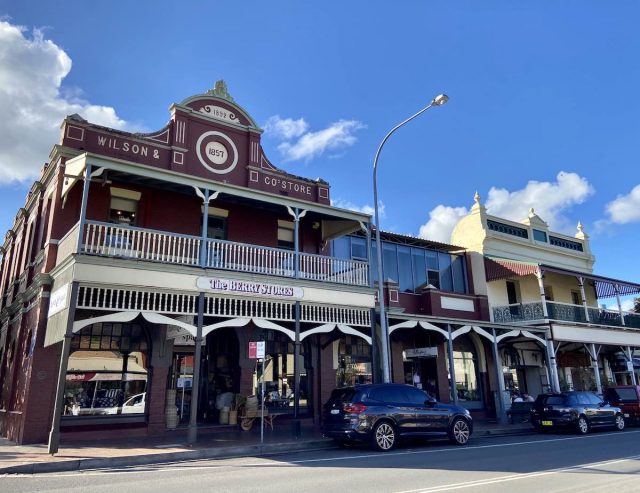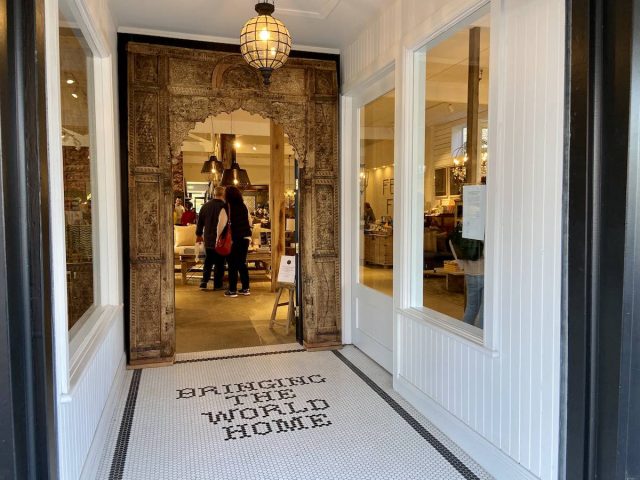 If it's the first Sunday of the month (except for February), also head over to Berry Showground for the Berry Country Fair. Well-behaved dogs on a leash are welcome to join you browsing the stalls.
2. Visit Cambewarra Mountain
On the drive from Berry to Kangaroo Valley, detour on the way along Tourist Road to stop at Cambewarra Mountain Lookout. The lookout offers superb vistas across the surrounding farmland, with glimpses of the coast and Shoalhaven River.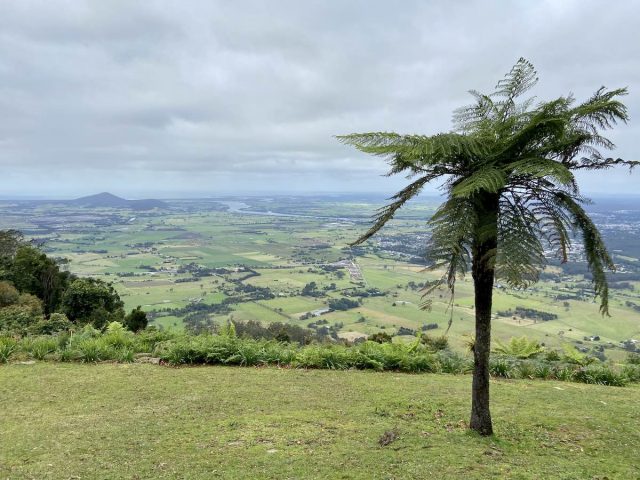 At the lookout, there's an historic tea room, serving up a variety of food and coffees, and even puppycinos. Schnitzel sampled one and it's been the fanciest puppycino he's tried, thanks to the inclusion of chicken breast! Dogs are welcome to join you at the outdoor seating, a great spot to stop for awhile and enjoy the view during pleasant weather.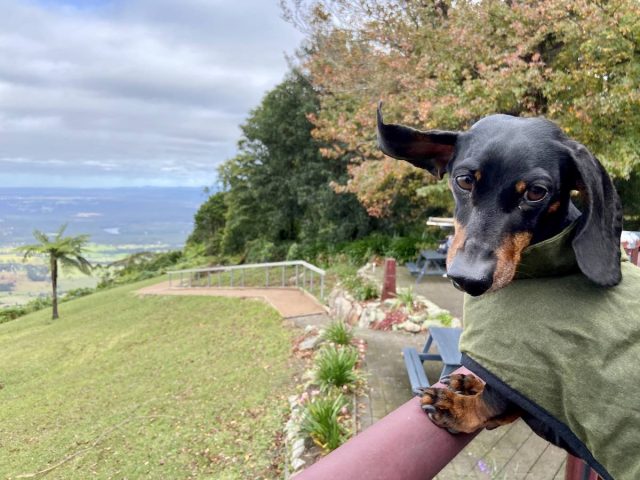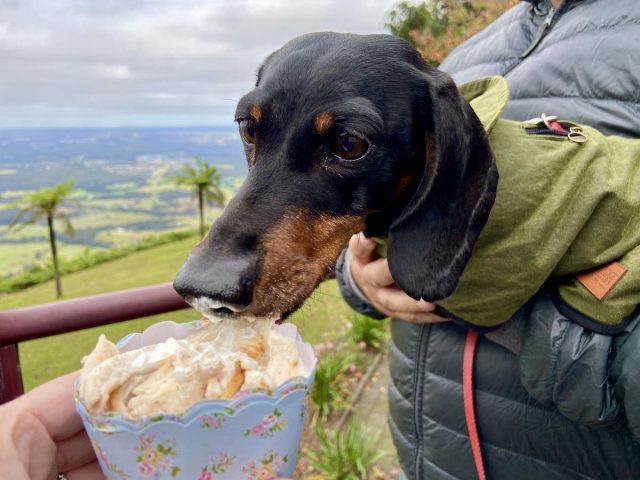 3. Delve into Local History
The area around Berry and Kangaroo Valley was settled back in the early 19th-century and locals are proud of their extensive history. Many of the buildings in Berry date to the late 19th-century, including the two-story Wilson's General Store Building and the ES & AC Bank Building, now the Berry Museum.
In Berry, discover the history of the town on a historic walk around the town. There's two trail available, a short version along Queen Street that takes about 1/2 hour, while a more comprehensive trail will take you about 2 hours.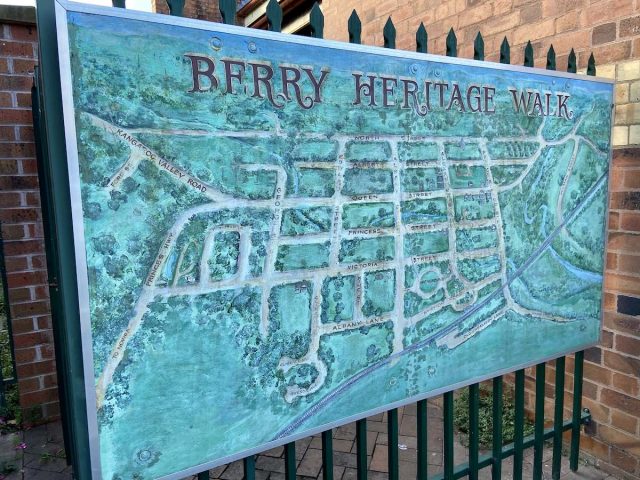 In Kangaroo Valley, don't miss stopping at Hampden Bridge. This heritage listed suspension bridge across the Kangaroo River was opened in 1898 and features four imposing Victorian Gothic Revival turrets made from local sandstone. The single lane bridge is still the main route across the river, thanks to recent restoration works.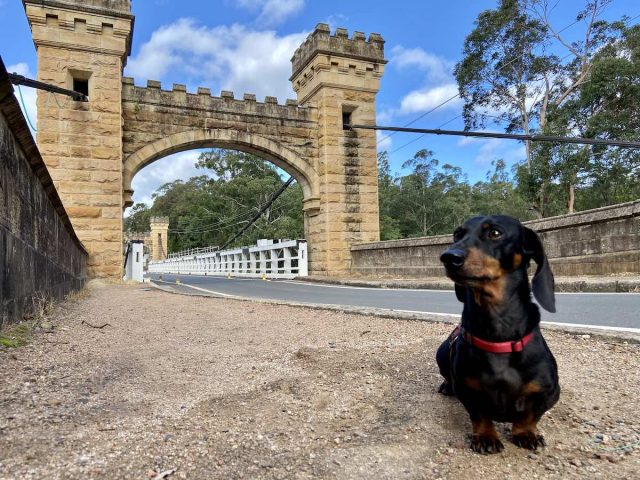 4. Enjoy a Local Glass of Wine
Around the region are dotted a number of wineries, the majority of which welcome well-behaved dogs to join you at their cellar doors, plus in outdoor dining areas. Some of my picks for South Coast wineries to visit include the following:
Silos Estate: About 10 minutes south of Berry on the Princes Highway, the cellar door is open daily. You'll also likely meet Suri, the resident wine dog.
Coolangatta Estate: Located close to Shoalhaven Heads on an historic estate, their cellar door is open daily, plus they offer casual dining in the wine garden on Saturdays.
Mountain Ridge Wines: Also located near Shoalhaven Heads, the cellar door and their restaurant is open daily, with a focus on seasonal, local produce.
Cambewarra Estate: Tucked in south of Cambewarra Mountain, the cellar door and restaurant is open Fridays, Saturdays and Sundays. Enquire about VIP high teas in their famous pink tea cup set amongst the vines.
Yarrawa Estate: A small, family-run vineyard tucked away at Upper Kangaroo River, the cellar door is open only on Saturdays and Sundays.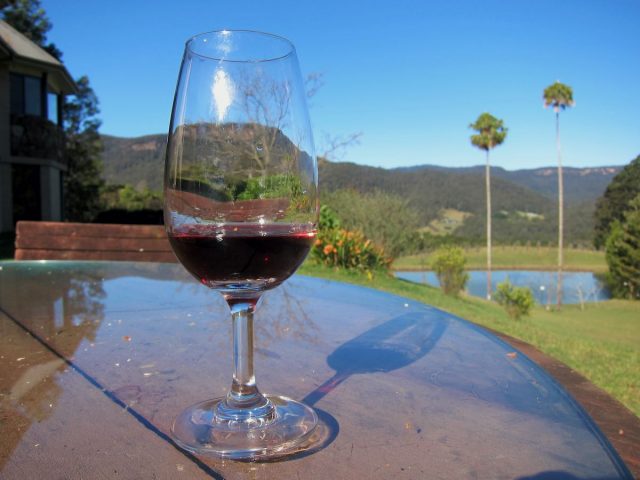 Double check with the cellar doors for their opening hours, as they vary between wineries, and that they are still dog-friendly. Some cellar doors charge a small fee to cover tastings and it's always best to make a booking in advance.
Dog-Friendly Parks in Berry and Kangaroo Valley
There's plenty of parks in Berry that allow dogs on a leash, including the cute Apex Park at the northern end of town and Berry Showgrounds. However, for off-leash roaming, head to Camp Quality Park Berry on North Street, where there are two 24-hour off-leash dog exercise areas.
At Kangaroo Valley you'll need to keep your dog on a leash, including at Osborne Park, with no designated off-leash areas.
For more off-leash options nearby, check out my post about the Kiama and Gerringong region. There are off-leash dog parks on the coast at Gerringong and Gerroa, plus part of Werri Beach at Gerringong is off-leash. There is also an off-leash section of beach at Shoalhaven Heads.
Dog-Friendly Dining in Berry and Kangaroo Valley
Berry is home to plenty of cafes, many that are dog-friendly.
A popular option is The Garden Berry, which is open multiple days a week for both lunch and dinner, plus brunch on weekends. Dogs on a leash are welcome in the beautiful all-weather courtyard at the rear – just make sure you enter through the rear gate.
Alternatively, grab an outdoor table out the front of Just Delicious. This simple cafe is open for brunch and lunch six days a week, or just for coffee and cake. Make sure you also order a puppycino for your pup.
If takeaway is more your style, I highly recommend the Milkwood Bakery, the younger sibling of the famous but now closed Berry Sourdough Cafe. There's a wide range of savoury pies and sausage rolls ready to picnic on. My pick is the Lamb and Pinenut Sausage Roll.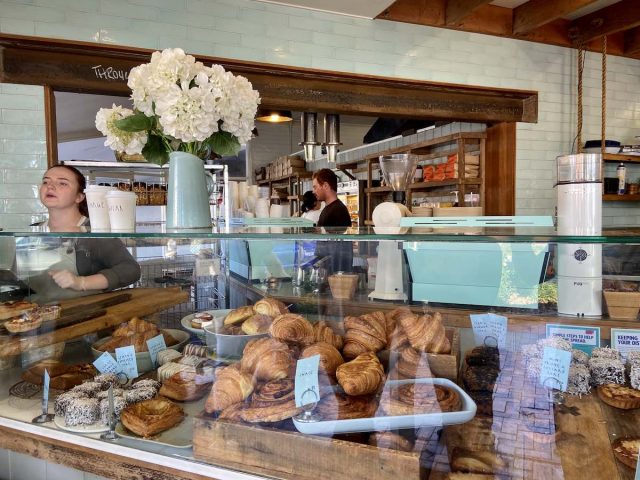 While in Berry, don't also miss stopping at the Berry Donut Van. A fixture in Berry for over 50 years, order the cinnamon donuts by the half dozen or singly. They're served up fresh and piping hot, just be prepared for a wait on busy days!
If you're feeling peckish in Kangaroo Valley, or just want to relax with a cold drink, a fabulous spot to head with your dog is the Friendly Inn Hotel, thanks to its spacious beer garden at the rear. Their bistro is open daily for lunch and dinner, serving up traditional pub staples such as burgers, schnitzels and fish 'n' chips.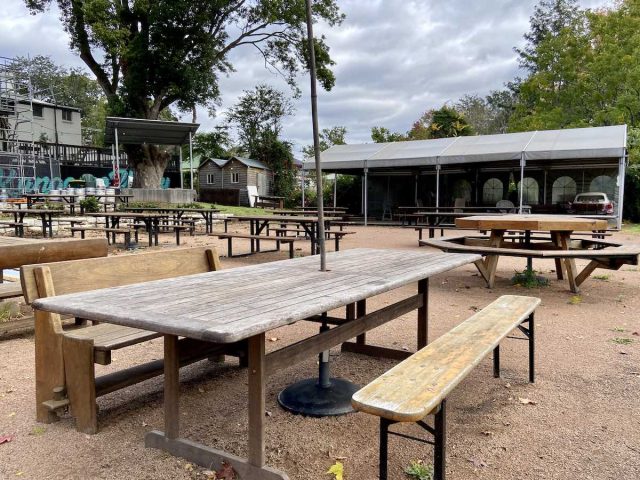 There's also a number of other cafes and takeaway outlets located on the main street of Kangaroo Valley, including the local fudge shop.
Dog-Friendly Accommodation in Berry and Kangaroo Valley
Note: This post contains affiliate links, which means I may receive commission if you make a purchase using the links.
There's plenty of dog-friendly options to stay at around Berry and the Kangaroo Valley, especially if you're looking for a self-contained cottage.
If you'd like to stay in the centre of Berry, look no further than Bantam Cottage. This 100-year old, two-bedroom cottage is just around the corner from the main street of Berry and welcomes pets. There's a fully fenced backyard and pets are allowed inside, except for in the bedrooms. Note that there is a two-night minimum stay.
Alternatively, head up to Cambewarra Mountain and the aptly named Red Dog Retreat. This secluded 18-acre property halfway between Berry and Kangaroo Valley has two cottages available to stay in, each with two bedrooms. With a rustic feel and eclectic furnishings, the cottages are surrounded by rainforest, perfect for a peaceful and private getaway.
Pet dogs are permitted in both cottages, with an additional $50 fee per stay. Note that while there's plenty of grass surrounding the cottages for your dog to run and play, there's not secure fencing.
If you're camping in your own camper van or tent, there's a couple of affordable dog-friendly options. Firstly, Berry Showgrounds has a campsite, except for in lead up to the annual show in early February. Pets are allowed on a leash.
Just outside of Kangaroo Valley, head to Glenmack Park for a countryside stay, with pets permitted in the camp ground on all powered and unpowered sites. Pets are also permitted outside peak and school holiday periods on selected powered sites at the Holiday Haven Kangaroo Valley, right next to the Kangaroo River and Hampden Bridge.
You May Also Like
Inspired? Pin this to your Pinterest board!