Looking for a great dog-friendly getaway from Sydney? There's plenty of options available, no matter if you're after a beach escape, to visit some wineries or to go hiking with your pup and enjoy the great outdoors.
Best of all, all of these destinations are under 3.5 hours drive from the centre of Sydney, most of them even closer. For each destination, I share with you dog-friendly accommodation options and cafes, off-leash dog beaches and parks, plus the best dog-friendly sightseeing options. Now it's just time to choose where to head first…
Only have time for a day trip? Check out my ideas for 35 dog-friendly day trips around Sydney
1. Visit Kiama & Gerringong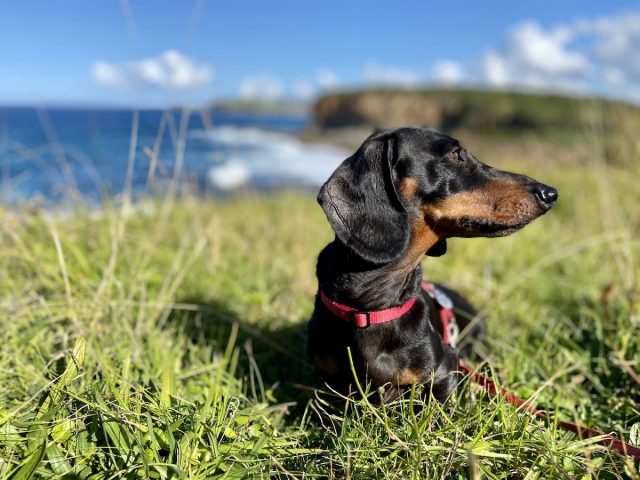 Location: Kiama is 1.75 hours south of Sydney, Gerringong is 15 minutes south
Highlights: Coastal scenery and hiking
The coastal area around Kiama and Gerringong is perfect for a quick dog-friendly getaway from Sydney. With beautiful beaches, rolling green countryside and some spectacular natural scenery, it has plenty on offer, including lots of dog-friendly sightseeing.
One of my top picks is the Kiama Coast Walk in between Minnamurra and Gerringong. Other highlights include seeing the famous Kiama Blow Hole, photographing Cathedral Rocks and enjoying the off-leash dog beaches.
Find out more about a dog-friendly getaway to Kiama & Gerringong
2. Visit Berry & Kangaroo Valley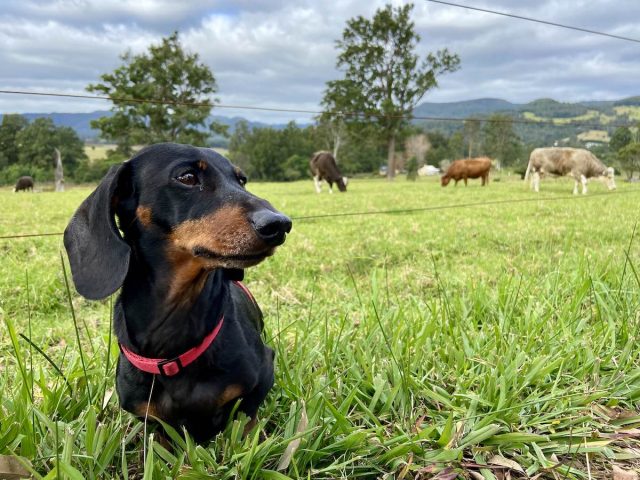 Location: Berry is 2 hours south of Sydney, Kangaroo Valley is a further 25 minutes inland
Highlights: Country charm and wineries
Just past Kiama and Gerringong are the towns of Berry and Kangaroo Valley. While the former are all about coastal delights, Berry and Kangaroo Valley are historic towns nestled inland, surrounded by farmland and the forested valleys of the ranges.
Take a stroll with your pup along the cute shopping strip of Berry, enjoy a glass of wine at a local winery, take in the views from the top of Cambewarra Mountain, or just relax at the Friendly Inn in Kangaroo Valley. There's plenty of options, including some cute dog-friendly cottages perfect for your getaway.
Find out more about a dog-friendly getaway to Berry & Kangaroo Valley
3. Visit Jervis Bay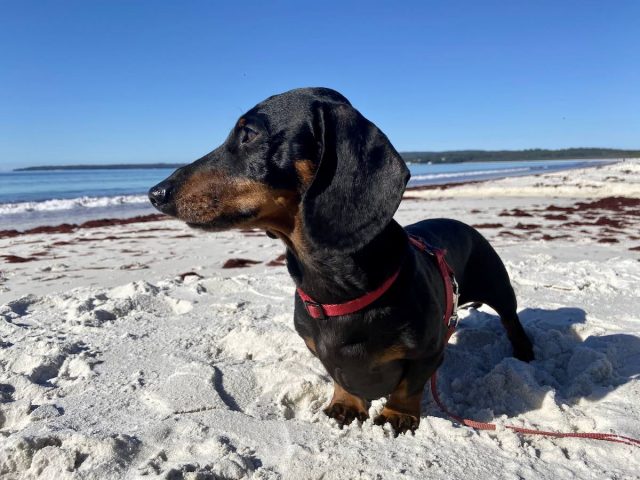 Location: Huskisson is 2.5 hours south of Sydney
Highlights: White sandy beaches and water sports
The Jervis Bay region, centred around Huskisson, is close enough to Sydney for a weekend getaway, but far enough away to escape the strict rules of Sydney beaches. The area is renown for its beautiful white beaches and many of them are dog-friendly, with both off-leash and on-leash options abounding.
Naturally then, Jervis Bay is the perfect spot for a dog-friendly beach getaway. Spend your days lazing on the beaches, perhaps trying some SUP or kayaking. Then spend the nights in one of the many fabulous dog-friendly holiday homes.
Find out more about a dog-friendly getaway to Jervis Bay
4. Visit Ulladulla & Mollymook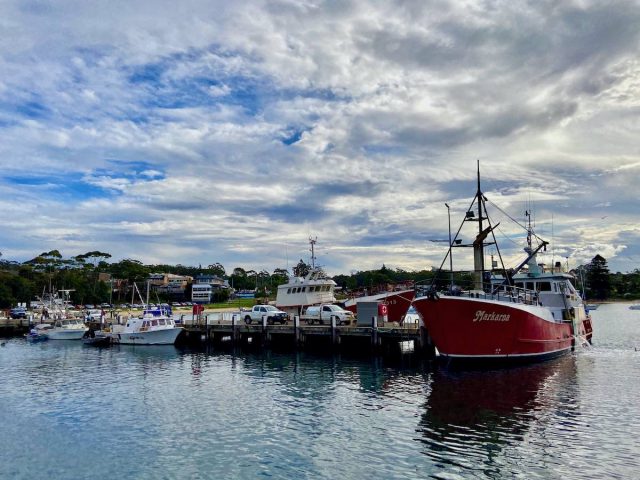 Location: Ulladulla is just over 3 hours south of Sydney, Mollymook is immediately north
Highlights: Luxury stays and relaxation
The next major town heading further down the South Coast of NSW is the seaside town of Ulladulla. Traditionally renown for its large fishing fleet, these days it's also a popular beachside getaway destination.
Recently, Bannisters at Mollymook started welcoming dogs, both in pet-friendly terrace suites at Bannisters by the Sea, plus in two pet-friendly classic rooms at Bannisters Pavilion, perfect for a luxury stay with your pup.
Add in some beautiful off-leash beaches, some wonderful short walks, and great dog-friendly dining, and you've got all the ingredients for a relaxing dog-friendly getaway.
Find out more about a dog-friendly getaway to Ulladulla
5. Visit the Southern Highlands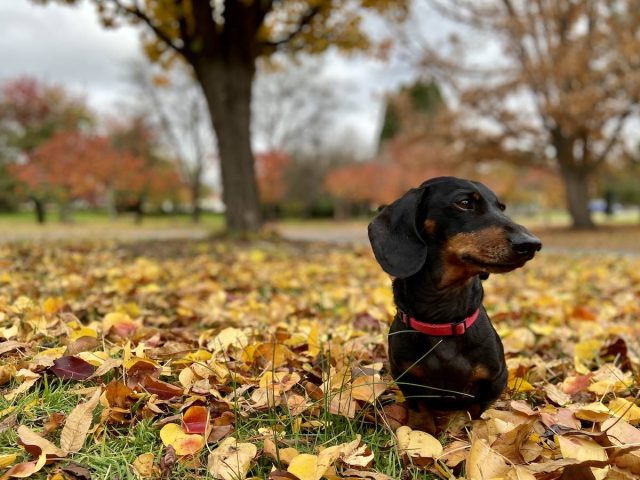 Location: Bowral is 80 minutes southwest of Sydney
Highlights: Historic villages and roaring fires
Just over one hour southwest of the centre of Sydney, it's not long after leaving behind the sprawling Sydney suburbs that you'll arrive at the start of the Southern Highlands region. Home to country estates, historic country villages and cool-climate vineyards, it's perfect for a weekend away.
Centred around the towns of Bowral and Moss Vale, the region offers up lots of dog-friendly choices, including plenty of pet-friendly accommodation options. In winter time it's tempting to just curl up next to a roaring fire, with a dusting of snow possible on the coldest days.
Find out more about a dog-friendly getaway to the Southern Highlands
6. Visit Canberra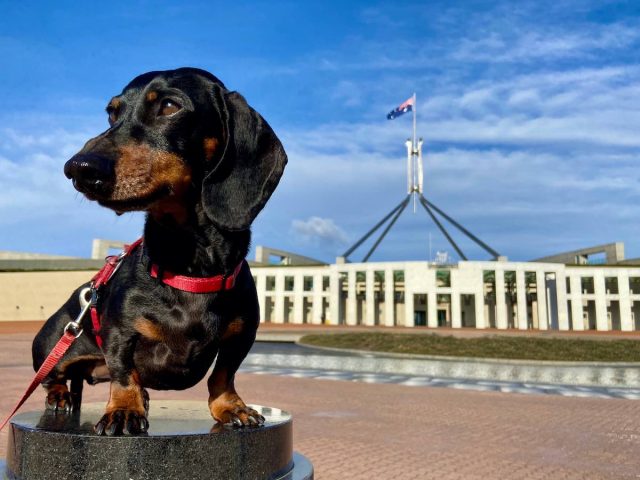 Location: Canberra is 3 hours southwest of Sydney
Highlights: Australian landmarks and the chance of snow play
The nation's capital, Canberra isn't just about museums, galleries and roundabouts. There's some great sightseeing options available for visitors with dogs, not to mention a growing number of dog-friendly hotels, ranging from self-contained to luxury.
In particular, early Spring is a great time to visit, when two great dog day outs happen each year: one involving the late season snow and the other the annual Floriade Festival.
Find out more about a dog-friendly getaway to Canberra
7. Visit the Blue Mountains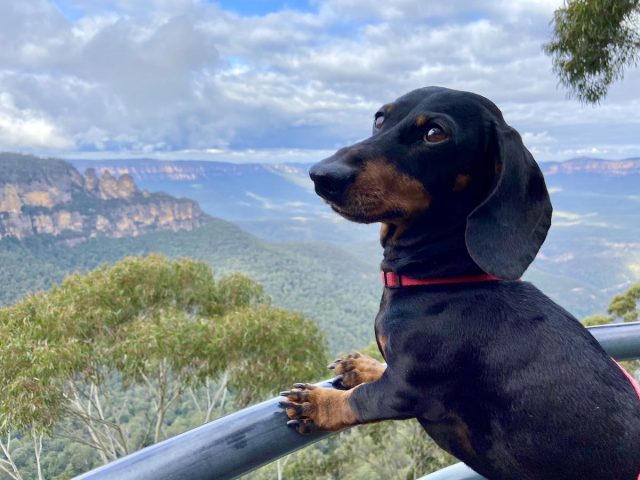 Location: Katoomba is 90 minutes west of Sydney
Highlights: Scenic lookouts and hiking
Whether it's to go hiking in the mountains, take in the glorious views, visit its beautiful gardens or enjoy a winter getaway with the chance of snowfalls, the Blue Mountains is a great getaway destination close to Sydney.
While many places are off limit to dogs, in particular the many tourist spots within the Blue Mountains National Park, there's still plenty of dog-friendly options available that I've uncovered.
Find out more about a dog-friendly getaway to the Blue Mountains
8. Visit Mudgee
Location: Mudgee is 3.5 hours west of Sydney
Highlights: Friendly wineries and historic towns
Mudgee has long been one of my favourite country towns in Australia. With historic streets wide enough to turn around a horse-and-cart, it's also home to some great cellar doors producing excellent wines, not to mention relaxed, friendly tastings.
Fortunately then it's also a great dog-friendly destination, especially if you're wanting to taste wine. If you pick up the latest region guide from the visitor information centre, there's a column indicating whether everything (from cellar doors to cafes to shopping) is dog-friendly, with plenty of ticks saying yes!
Find out more about a dog-friendly getaway to Mudgee
9. Visit Orange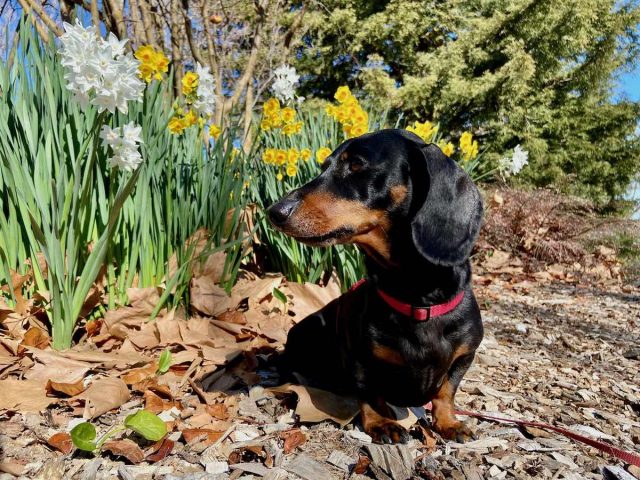 Location: Orange is 3.5 hours west of Sydney
Highlights: Dog-friendly gardens and cool climate wines
The central west city of Orange is a popular destination for tree-changers, thanks to its relaxed country lifestyle combined with city amenities, including a great dining scene. It's also well-known as a cool climate wine producing region, with the chance of a snowfall each winter.
For those of you visiting with a dog, there's plenty of off-leash parks for your pooch to burn off some energy, along with some surprising dog-friendly attractions. Orange is home to one of the few dog-friendly botanic gardens in NSW, plus just a short drive away is the dog-friendly Japanese Gardens in Cowra.
Find out more about a dog-friendly getaway to Orange
10. Visit the Hunter Valley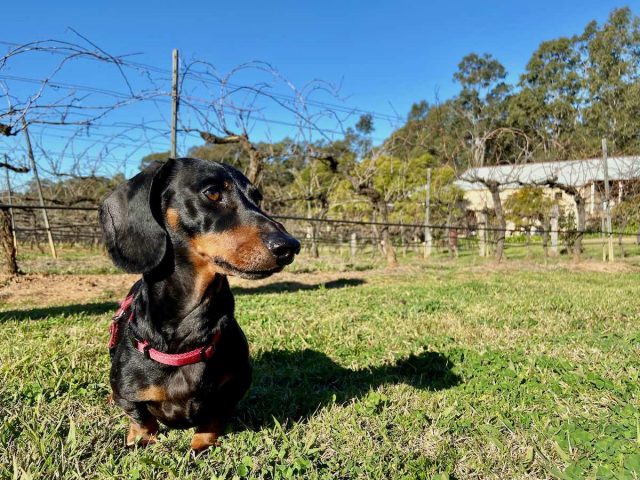 Location: Pokolbin is 2 hours north of Sydney
Highlights: Countless wineries
Think wine growing regions close to Sydney and you're sure to immediately think of the Hunter Valley. There's countless cellar doors open around the valley for you to visit, not to mention breweries, cheese shops and restaurants.
Dogs are welcome to join you at some of the fabulous accommodation options, as well as many of the cellar doors, and even on some winery tours. I share with you all the tips you need for a dog-friendly weekend away in the Hunter Valley.
Find out more about a dog-friendly getaway to the Hunter Valley
11. Visit Port Stephens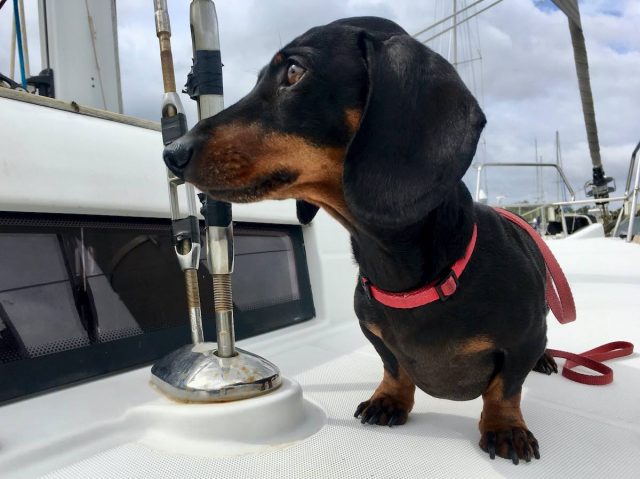 Location: Nelson Bay is 2.5 hours north of Sydney
Highlights: Getting out on the bay
Port Stephens is a fabulous beach holiday destination, particularly in the warmer months. Not far north of Newcastle, the region centred around Nelson Bay is perfect for a short weekend getaway or a longer stay.
There's a great range of dog-friendly accommodation options in Port Stephens. Not to mention dog-friendly beaches, the option to hit the calm waters on a yacht or to take your dog on the ferry across to Tea Gardens.
Find out more about a dog-friendly getaway to Port Stephens
12. Visit Forster-Tuncurry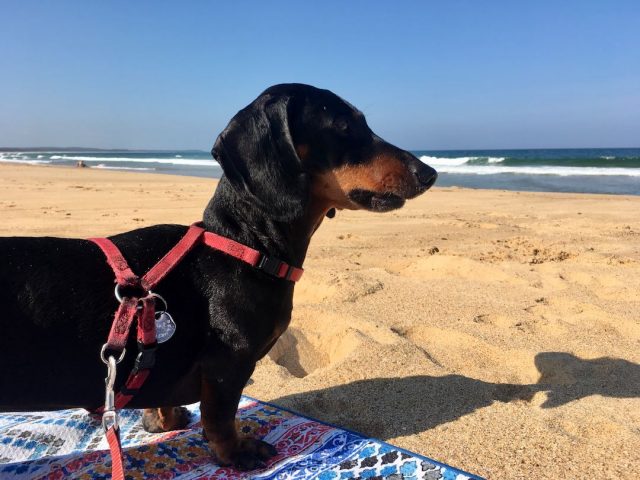 Location: Forster-Tuncurry is 3.5 hours north of Sydney
Highlights: Dog-friendly beaches and relaxed vibes
A bit further away from Sydney, the twin towns of Forster-Tuncurry on the Mid-North Coast deserve a slightly longer stay, at least a long weekend or a relaxing week-long break, to truly appreciate.
There's plenty of dog-friendly beaches, empty in comparison to Sydney beaches, plus I share a great pet-friendly deluxe cabin option for your stay.
Find out more about a dog-friendly getaway to Forster-Tuncurry
Inspired? Pin this to your Pinterest board!