Just over one hour southwest of the centre of Sydney, it's not long after leaving behind the sprawling suburbs that you'll arrive at the start of the Southern Highlands region. Home to country estates, historic country villages and cool-climate vineyards, it's perfect for a weekend away from Sydney.
Centred around the towns of Bowral and Moss Vale, the NSW region offers up plenty of dog-friendly choices, including many accommodation options. In winter time it's tempting to just curl up next to a roaring fire, with a dusting of snow possible on the coldest days. But that's not the only option for a dog-friendly getaway to the Southern Highlands…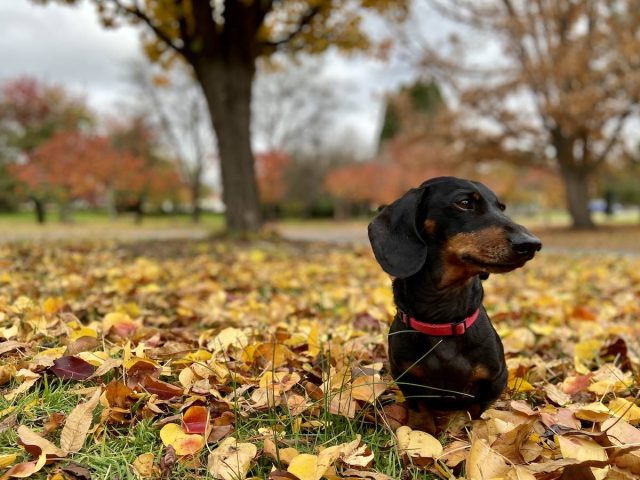 Dog-Friendly Sightseeing in the Southern Highlands
1. Explore the Heritage of Berrima
My favourite village in all of the Southern Highlands is Berrima, and it's a great spot to visit with you pup. Established in 1831, Berrima is the only largely preserved example of an Australian Georgian colonial town.
Two of the most significant buildings are the Berrima Court House and Old Berrima Gaol, both built in the 1830s. The surviving Surveyor General Inn, a dog-friendly pub, also dates to the same decade.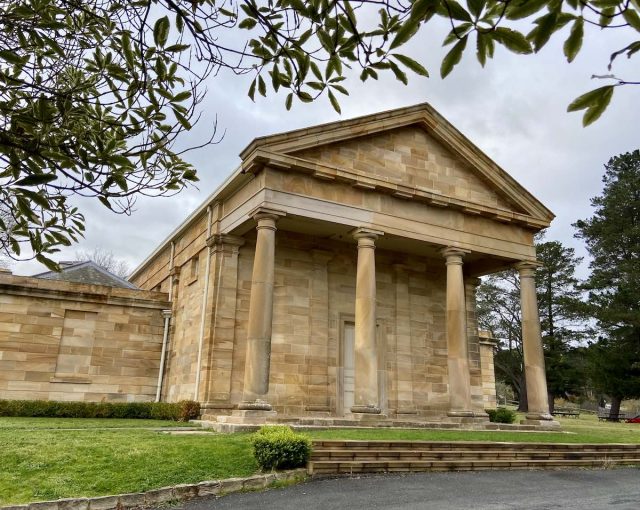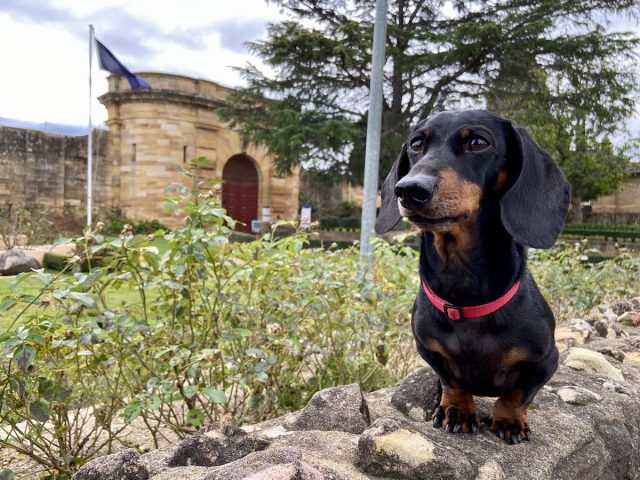 Due to the railway line bypassing the town, there were no new buildings built in the town for decades, and its historic buildings have been largely retained. These days the the village as a whole is listed on the Register of the National Estate, with many individual buildings heritage listed.
To explore the town on foot along with your pup, follow the Berrima Historic Walk, commencing at the Berrima District Museum, where you can also buy the map for a small fee.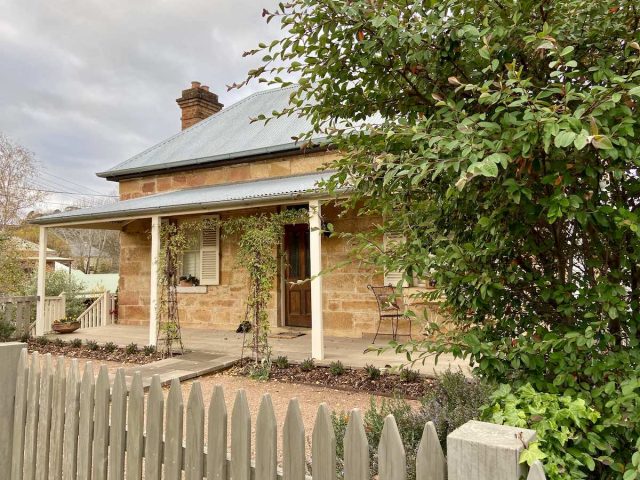 2. Visit Bradman Oval
One of the region's most famous sons is Sir Donald Bradman, the legendary Australian cricketeer with an average of just under 100 runs. He grew up in the town of Bowral, and these days the local cricket oval, where he played many times in the 1920s and his ashes were scattered after his death, has been renamed after him.
While the Bradman Museum and International Cricket Hall of Fame on site aren't open to four-legged visitors, the cafe at the museum is dog-friendly with dogs permitted in the large outdoor area. Don't miss out checking out the statue of Don Bradman nearby, or talking a walk around Bradman Oval with your pup on a leash.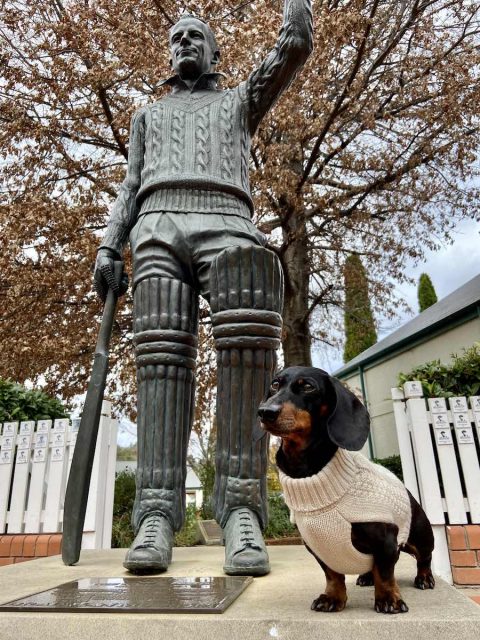 For devout cricket fans, the 1.7km long Bradman Walk starts from the museum, visiting a variety of sites associated with Bradman, including his childhood home only a few blocks away. Your pup is welcome to join you on a leash.
3. Visit a Dog-Friendly Winery
The Southern Highlands is a small but premier cool-climate wine growing region, and many of the cellar doors dotted around the area are dog-friendly.
My top pick has to be Artemis Wine, who made myself and my pup feel very welcome. Dogs aren't allowed inside, but take a perch at a table on the small verandah, and the staff will regularly pop outside to pour you a tasting. Pets should always be kept on a leash.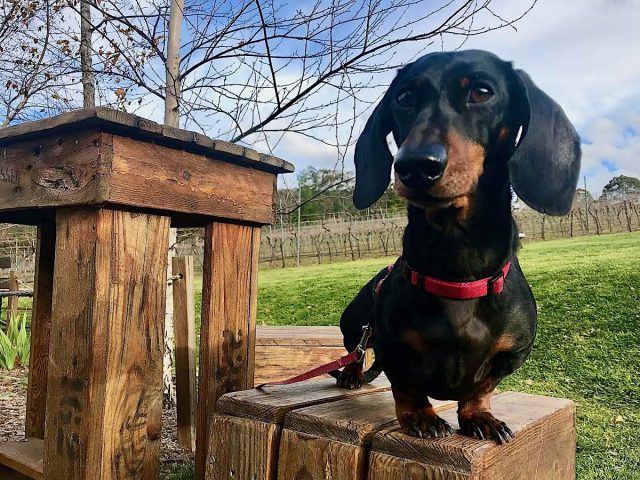 A small charge applies for tastings, which isn't just limited to wines. The vineyard also has a distillery onsite, producing a range of spirits, including gin, Eau De Vie, brandy, whisky and Chinese-style Baijiu spirits, also available to taste.
If you'd like to stay longer, book a spot on the lawn overlooking the vineyard, with cheese and charcuterie platters available to purchase, as well as pizza on weekends.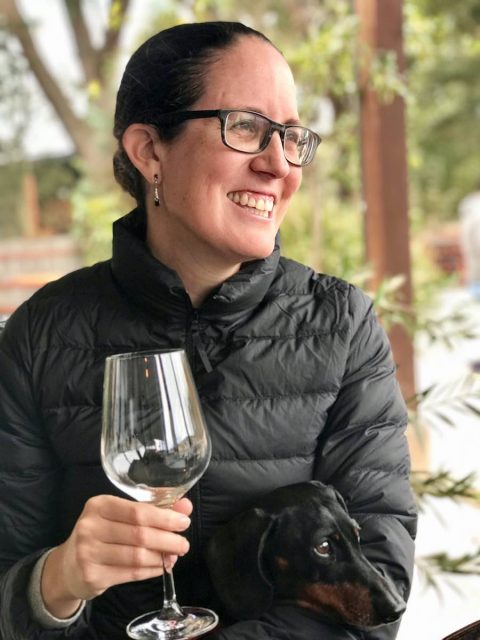 4. Browse the Local Shops
The Southern Highlands is a great shopping destination, especially for antiques and homewares. It's still possible to fit in some shopping on a visit with your pup. In Berrima, Sticky Beaks Vintage Emporium on Jellore Street has a large sign out the front welcoming dogs. I've also heard reports that Dirty Janes in Bowral, a vintage emporium with over 80 stallholders, and many shops in Moss Vale are dog-friendly.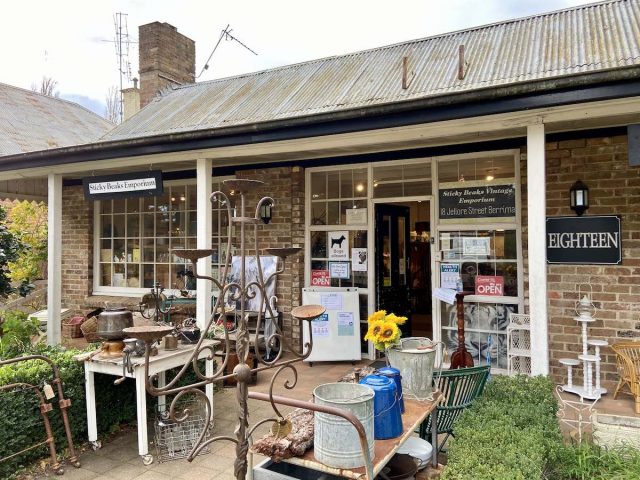 Dog-Friendly Walks in the Southern Highlands
For a gentle stroll through Bowral, check out the Cherry Tree Walk. Over 500 cherry trees have been planted as part of a Vietnam War Memorial along the Mittagong Rivulet. The cherry tress stretch for just over 1km from the Bowral Swimming Centre to Boolwey Street, close to Bradman Oval, but you can continue further along the walking path.
The walk is best appreciated during August or September, during the blooming of the cherry trees. It's also great during the Autumn months when the leaves turn colour. There's plenty of parking available at the Bowral Swimming Centre, or walk from the centre of Bowral. Just remember to keep your dog on a leash.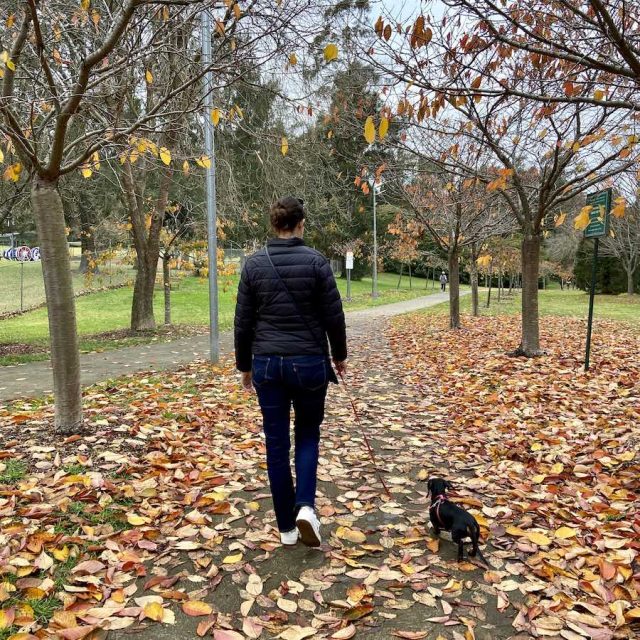 For a more wild walk, hike the Box Vale Track. The track starts just off Box Vale Road near the Hume Motorway overpass and follows the route of an historic railway line, passing through cuttings, along embarkments and most interestingly through an 84m long tunnel.
Dogs are allowed on leash on the trail. It's 4.4km long in each direction, leading to a lookout overlooking Nattai Gorge. There's the option of taking a 1.8km side track to Forty Foot Falls, if you want to further explore. Some recent reports mention the walk is somewhat overgrown in parts, so make sure you wear proper footwear. Allow about 3 hours for the full walk and pick up a map from the Mittagong Visitors Information Centre.
Dog-Friendly Parks in the Southern Highlands
There are four off-leash dog parks in the Southern Highlands region, roughly one for each of the larger towns. The off-leash areas are located at:
The western end of Alexandra Square, in Mittagong
A central section of Centennial Park, in Bowral
The southeast corner of Seymour Park, in Moss Vale
Jordan's Crossing, just north of Bindar Crescent, in Bundanoon
Each of the off-leash exercise areas are fenced, except for Jordan's Crossing. Check out the signs at each park indicating the rules for usage, including to keep your pet under effective control.
Dog-Friendly Cafes in the Southern Highlands
The most dog-friendly cafe in the region is RAW & WILD Market & Cafe in Bowral. As well as dogs being welcome in the outdoor dining area, they also have their own menu. It currently includes Doggie Organic Beef Pasta, plus ask about Dogacinos. The cafe can also provide mats and water bowls for your pooch. Enter the outdoor dining area from the carpark at the rear of the cafe.
If it's something cosy you're after, head to the Surveyor General Inn in Berrima. At this historic pub dating back to 1834, Australia's oldest continuously licensed inn, dogs are allowed in the front bar, to relax with you next to the fire.
Other dog-friendly spots include the Burrawang Village Hotel (dogs are allowed on a lead anywhere in the garden and outdoor areas), Bendooley Estate (the outdoor tables are dog-friendly and the pizzas look delicious) and Magpie Cafe in Berrima.
Alternatively, stop by the long-running Robertson Pie Shop, with a huge range of sweet and savoury pies, in both small and large sizes, available for takeaway.
Dog-Friendly Accommodation in the Southern Highlands
Note: This post contains affiliate links, which means I may receive commission if you make a purchase using the links. See my full disclaimer.
There's plenty of pet-friendly places to stay at in the Southern Highlands. Many of the local cottages available for holiday stays welcome pets, or alternatively there are some pet-friendly inns.
A great dog-friendly house within walking distance of the centre of Moss Vale is Must Love Dogs! Time to Paws. This four bedroom house with a fireplace can accomodate up to six guests, plus your dog. Complete with a dog door and enclosed yard, dogs are also required to sleep inside during the chilly nights. Just keep them off the beds and furniture, otherwise an additional cleaning charge will apply.
Another great option is the highly-rated Bundanoon Lodge, a luxury bed and breakfast. It's best to book directly with the lodge, so that there is no additional charge for your dog. There's also only a handful of pet-friendly rooms and dogs are not permitted without prior arrangement. Up to two small dogs or one large dog is permitted per room. For more details, see their regulations.
Alternatively, consider Links House in Bowral, a small hotel that was built in 1928 and aims to capture the charm of that era. Small pets are welcome to stay with you – call to discuss the options available. A full a la carte breakfast is included with all stays in the onsite restaurant.
For a stay in the bush, head to Wollondilly River Station. The farm is located down Wombeyan Caves Road (a windy and bumpy unsealed road), 50km west of Berrima. All pets are welcome, and previous guests have loved that dogs are allowed off-leash. The nightly rate for adults is $20, while pets stay for free. Just call up first to double check it's currently open.
You May Also Like
Inspired? Pin this to your Pinterest board!