Unfortunately, the Snowy Mountains in the high country of NSW is not the most dog-friendly destination. With most of the ski fields and attractions situated within the Kosciuszko National Park, there aren't many places that dogs can visit. However, it's still possible to stay in Jindabyne or just outside the national park with your pup, and enjoy some of the surrounding delights of this alpine region. These are my tips for visiting Jindabyne with a dog…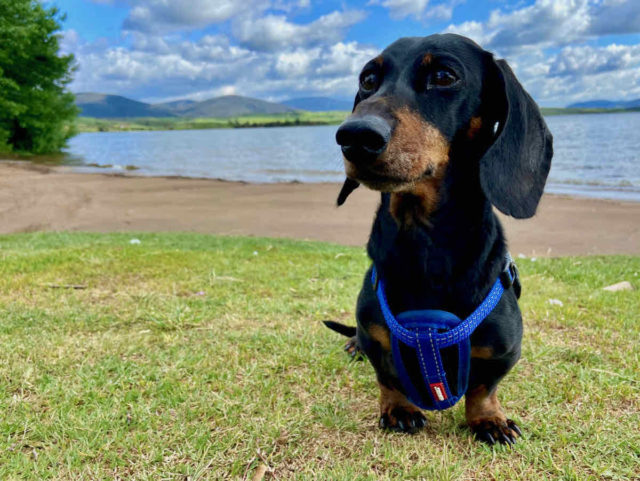 Dog-Friendly Sightseeing in the Snowy Mountains
So, considering that dogs aren't allowed to enjoy the walks and ski fields contained within the Kosciuszko National Park, what dog-friendly things to do are there in Jindabyne and the Snowy Mountains?
1. Play in the Snow with Your Pup
The most reliable snow in the Snowy Mountains is found at the higher altitudes of the Thredbo, Perisher, Charlotte Pass and Selwyn Ski Fields, particularly in years when not much natural snow falls and the ski field operators need to rely on man-made snow. While none of these ski resorts allow dogs, they aren't the only places in the Snowy Mountains to experience snow.
During colder periods when snow falls at lower altitudes, you may also experience snow falling at the nearby town of Jindabyne – perhaps once or twice a year. While the snow likely isn't enough for skiing or snowboarding, it's sometimes enough for a fun play in the snow with your pup!
2. Enjoy a Walk Together
The most famous walks in the Snowy Mountains are contained within the Kosciuszko National Park, in particular the multiple walking tracks that lead to Mt Kosciuszko, Australia's tallest peak. However, there's also some great walks around Jindabyne.
An easy walk is the paved walking and cycling path that starts at Banjo Patterson Park in the centre of Jindabyne and continues for 3.5km to the Discovery Parks – Jindabyne caravan park (where dogs are no longer allowed), near the Thredbo turn-off.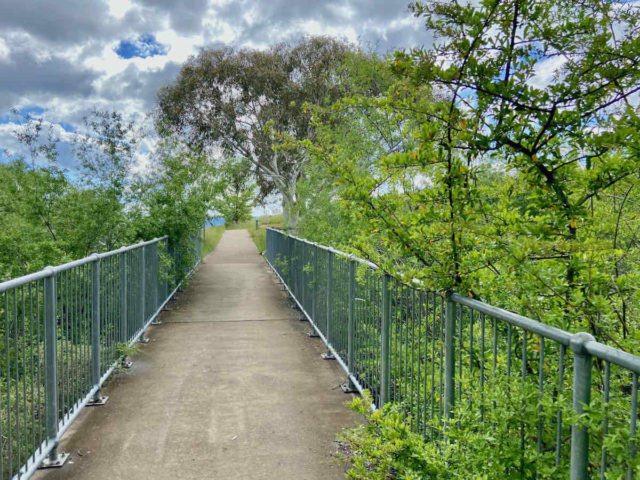 A scenic walk along the shores of Lake Jindabyne, the path also passes the only off-leash dog exercise area in Jindabyne, at the Claypits Recreational Area. Allow about an hour to walk each direction, if you complete the entire walk, and keep your dog on a leash outside of the off-leash area.
3. Go Fishing on Lake Jindabyne
Lake Jindabyne was formed in the 1960s as part of the Snowy Mountains Hydro Scheme and is today renown as a trout fishing destination. One of the largest fresh water reservoirs in all of NSW, the lake has populations of both Brook Trout and Rainbow Trout, as well as Atlantic Salmon.
Fishing is particularly popular during the warmer summer months. It's possible to fish from the shore, but it's best if you get out on the lake in a boat. If you don't have your own boat and gear, it's possible to hire both boats and fishing gear from multiple outlets around Jindabyne. And of course your dog is welcome to join you, possibly wearing their own life jacket.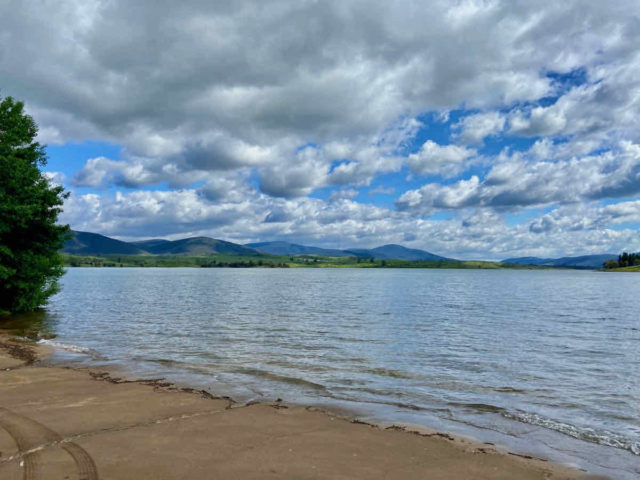 Lake Jindabyne is not the only lake with good fishing in the area, with Lake Eucumbene also a popular fishing destination.
4. Taste the Local Beer and Wine
There's multiple breweries and even some wineries located around Jindabyne, so there's no excuse not to sample some of the local beverages while in the Snowy Mountains, with your pup at your side.
Jindabyne Brewing is located on the western edge of town, open from Wednesday to Sunday. Leashed dogs are allowed, plus there's also a small menu of food options, from grazing plates to schnitzels (including a vegan option).
The Kosciuszko Brewery is located within the large Banjo Patterson Inn, just across from the shores of the lake. While dogs aren't likely allowed inside to see the brewhouse, their well-known Kosciuszko Pale Ale is served in the multiple bars in the venue, with dogs allowed at outdoor tables.
Alternatively, head out of town to the Snowy Vineyard and Microbrewery, home to the Dalgety Brewing Company. It's a 40 minute drive from Jindabyne but reviewers unanimously vote that it's worth the trip, particularly for the ginger cider.
Dogs are welcome, and will likely be greeted by the resident farm pup, Sadie. Generally open from Wednesday to Sunday, there's also a restaurant onsite. The final stretch of the drive is unsealed, with the best access via Bulgundara Road.
Just a 25 minute drive from Jindabyne in the centre of Berridale is Shut the Gate Wines. A passionate small wine producer in the Clare Valley and the Snowy Mountains, their Berridale cellar door is co-located with The Little Grocer. Make your selection then sit outside in the dog-friendly garden with a glass of wine and plate of nibbles.
5. Head Out on a Scenic Drive
While dogs aren't allowed to visit the Kosciuszko National Park, it's fine if you drive through the national park with your dog in the car, as long as you don't stop along the way. If you're driving through the park without stopping there's also no need to pay the entry fee.
From Jindabyne, it's a 110km drive to Khancoban, close to the Victorian border, along the Alpine Way. I thought the most scenic part of the drive was the first half, when you're driving past Thredbo, where snow was still on the heights during November, and then over the Great Dividing Range, blanketed in fog.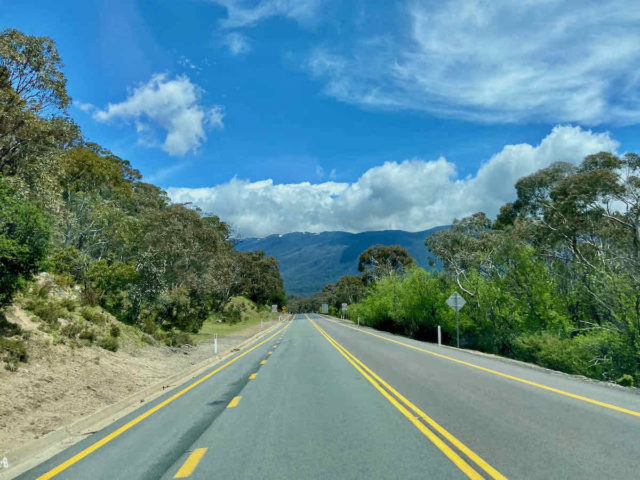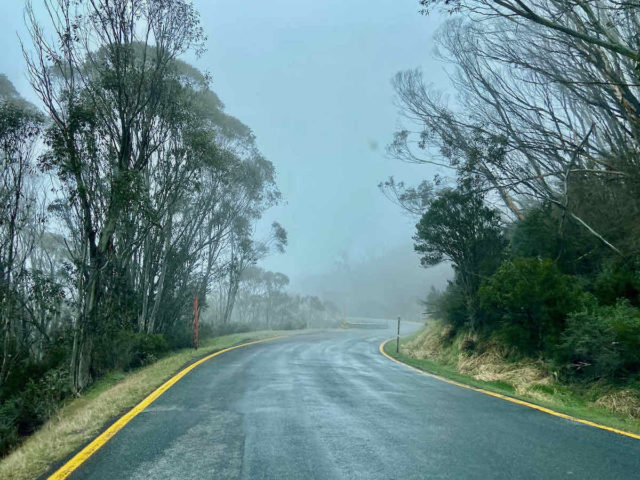 The complete drive to Khancoban takes nearly 2 hours, where you can then stop for a break or lunch. There's not many options in Khancoban, so perhaps pack a picnic lunch.
After visiting Khancoban, you can then return to Jindabyne by the same route, or return via a longer loop through Kiandra. (On our recent road trip we were actually continuing on into Victoria.) I haven't recently driven the road to Kiandra, passing through the former town of Cabramurra, but if my memory serves me correctly, it's even more spectacular.
Allow about 80 minutes to drive from Khancoban to Kiandra, near the junction of the Snowy Mountains Highway. Then it's a further 90 minute drive back to Jindabyne. The total driving time for the loop is about 4hr 40 minutes.
Note that some of these roads are closed during the winter months, plus snow chains might be required on other roads. It's best driven during the warmer months of the year.
Dog-Friendly Parks in Jindabyne
Jindabyne is home to two off-leash dog exercise areas, perfect for your pup to release some of their pent-up energy, or just have a leisurely off-leash stroll.
The first area is located at the Claypits Recreational Area, on the western edge of town, sharing the same ground as the disc golf course. There are a few signs around the edge of the off-leash area, outside of which dogs need to be kept on leash.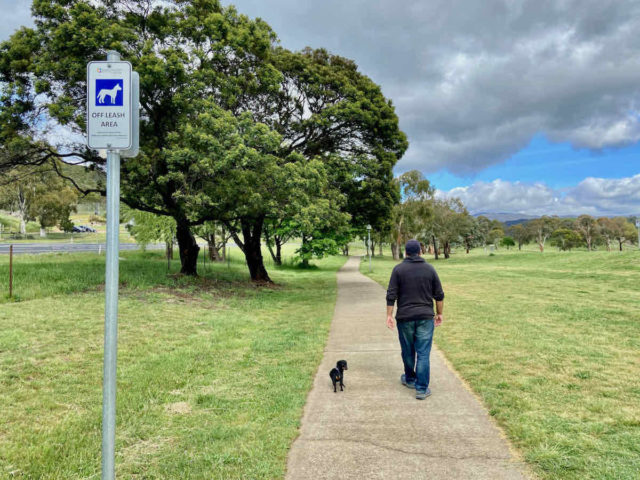 There's also a second off-leash dog area, on the Pooh Bay Foreshore. It's located on the southern side of Cobbon Crescent, on the eastern side of town. For maps of both areas, see the council website.
Dog-Friendly Cafes in Jindabyne
While visiting Jindabyne we dined out at Parc Cafe, next to the Snowy Region Visitor Centre. The cafe has a few large outdoor tables, where dogs are allowed.
A popular spot, you might need to wait a short while to grab an outdoor table when its busy. Open daily for breakfast and lunch, the cafe is also just a great spot to head for their excellent coffee and brewed chai.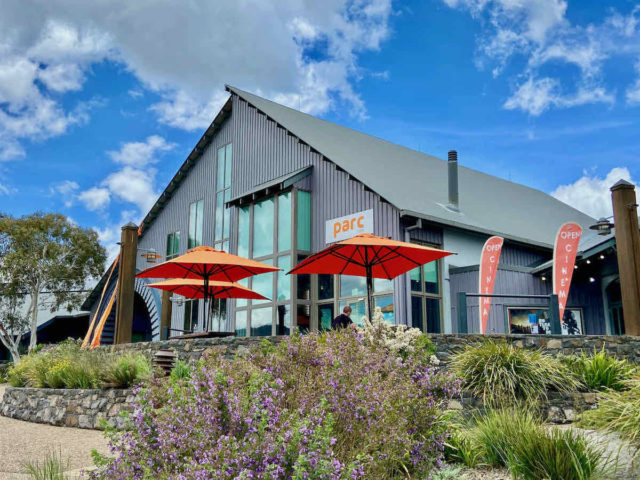 Another dog-friendly cafe that's perfect for brunch is Birchwood Cafe, just behind the Snowy Region Visitor Centre. The self-proclaimed "foodie hub" of Jindabyne, the cafe is open daily for breakfast, brunch and lunch, plus is fully licensed. There's multiple dog-friendly tables outside.
Dog-Friendly Accommodation in Jindabyne
There are two caravan parks located in Jindabyne. We previously stayed at the Discovery Parks – Jindabyne with our dog, but it no longer allows pets.
Instead, stay with your dog at the NRMA Jindabyne Holiday Park. Close to the centre of town, this caravan park allows up to two pets (dogs, cats, rabbits or birds) on both powered and unpowered sites at the discretion of the manager.
Just note that pets are not allowed during certain periods – Christmas and the January school holidays, the Easter long weekend, and the Winter snow season between the June long weekend and October long weekend.
I've also heard some recent recommendations from people to camp at the Adventist Alpine Village just outside of Jindabyne. While dogs are not allowed in accommodation, they are allowed in the campsite, provided they remain on-leash. I've also heard reports of dog sitting being possible. Note that no tobacco or alcohol is allowed.
For a year-round, toastier option, instead consider Pender Lea. Located at Crackenback, just outside of the national park, they offer a variety of cottages, chalets and cabins, with pets welcome to stay with you inside. There's plenty of room for pets to explore.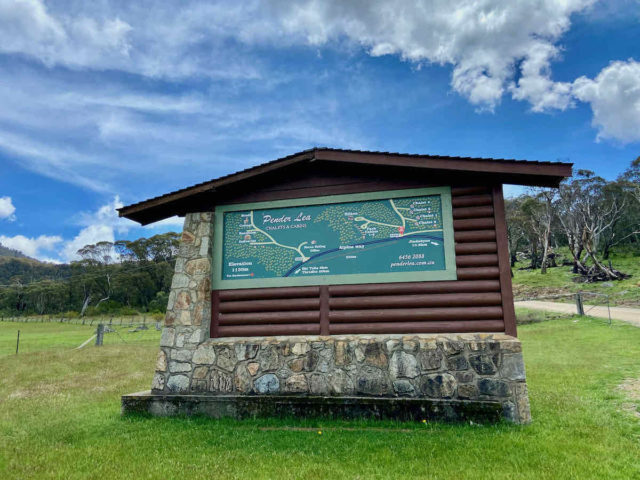 While pets are not allowed to be left unattended, it's possible to book one of their six deluxe pet enclosures, each featuring both an enclosed and open section (complete with a heater), for a daily fee.
Another great pet-friendly option close to Jindabyne are Touchdown Cottages. Six cottages are set in a beautiful bushland park setting, each off-grid and with plenty of privacy. Up to one dog is welcome per cottage, as long as they are house-trained and socialised (as other dogs and small children may be around).
Head Next To
About the Author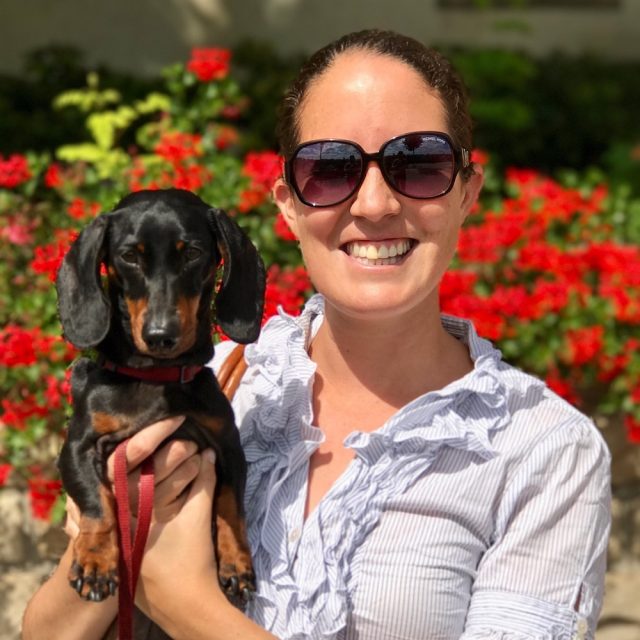 Shandos Cleaver is the founder of Travelnuity: Dog-Friendly Travel. She has travelled extensively with her Miniature Dachshund, Schnitzel, including to 33 countries across Europe, every state and territory of Australia except Tasmania, and 10 of the United States. She's passionate about providing inspiration and information to others wanting to travel with their dogs, whether close to home or internationally.