Since the Eurostar started running train services connecting London, Paris and Brussels via the Eurotunnel in 1994, it's been easier than ever to travel between the United Kingdom and Continental Europe.
But what about if you're travelling with your dog or other pet? Are dogs allowed on the Eurostar train, and if so, what are the rules for travelling with your dog?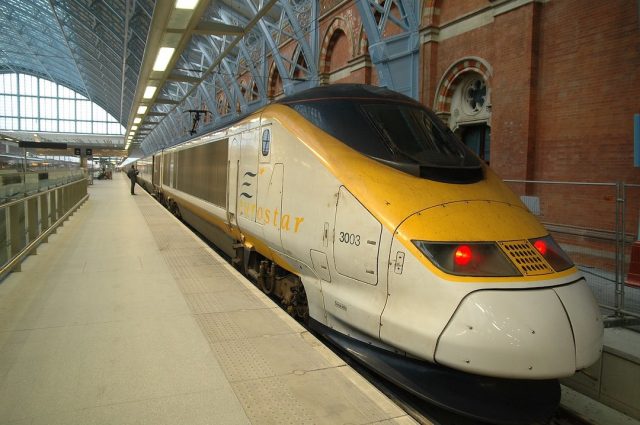 Can You Take Dogs on the Eurostar?
While pet dogs are allowed on trains in both the United Kingdom and France, surprisingly (and frustratingly) pets dogs are not allowed on the Eurostar trains.
Why might you wonder? On one section of their website, it previously mentioned that that there is no space for animals to travel comfortably, but this doesn't exclude small pets in a carrier, who travel in quite cramped spaces in the cabin of planes.
Additionally, it is stated that the Eurostar is not registered as a carrier of pets, i.e. part of the pet passport scheme, but surely this is due to pets not being allowed on the Eurostar in the first place!
Then again, the prohibition on pets might be due to the Eurostar styling itself as a transport option for business people, who wouldn't be travelling with their pet dogs.
The Only Dogs Allowed on Eurostar
While pet dogs are not allowed to travel on the Eurostar, there is one category of dogs that is allowed on the Eurostar: guide and assistance dogs.
To travel on the Eurostar, guide or assistance dogs must be booked in advance, and they can only travel in between specific stations. A maximum of four guide or assistance dogs are permitted on each Eurostar train.
Different documentation is required depending on whether or not they have been trained by an accredited organisation. If they are not accredited, an application form and additional documentation will be required.
It has been previously stated that emotional support dogs are not permitted to travel on the Eurostar.
Are There Plans for this to Change?
Over the years there have been a number of campaigns and petitions to have the laws relating to the carriage of pets on the Eurostar changed.
One of the petitions was launched in June 2014 by Pet Pyjamas, a UK dog-friendly holiday company. In their petition, they specifically campaigned for the introduction of a designated pet carriage on the Eurostar.
On Change.org, there was also a smaller petition launched in 2020, that has amassed over 13,000 signatures as of August 2023, with a steady number of new supporters.
However, so far such attempts have not gotten anywhere. The organisers of the latter petition were told there was "small demand", which I find surprising. There are no plans for the ban on pets travelling on the Eurostar to change anytime in the future.
Alternatives to Taking Your Dog on the Eurostar
So, if you're travelling from the UK to France, or vice versa, how do you travel with your pet?
The easiest alternative is if you have the option to travel by car. If you travel with your car through the Eurotunnel on a shuttle train, you are allowed to take your pet with you. Additionally, the majority of cross-channel ferries also allow those travelling with a car to bring their pets with them. The P&O ferries from Dover to Calais even have dog lounges these days.
If you're not travelling with a car, things are a little more difficult. There are only a small number of ferries that allow foot passengers to bring a pet. One of these is the DFDS Seaways ferry from Newhaven to Dieppe. There are also a number of pet-friendly ferries to the Netherlands.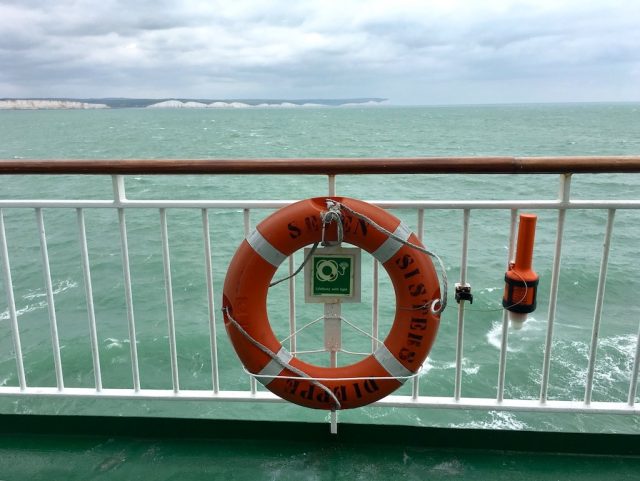 When departing the UK, a handful of airlines will permit pets to fly in the cabin, but when flying into the UK all pets must travel as cargo. Alternatively, some people turn to a pet taxi service, whether just for the channel crossing or the entire journey between Paris and London.
For more information on the all the options available, check out my guide to travelling with a dog between the UK and Continental Europe.
You May Also Like
Inspired? Pin this to your Pinterest board!