Northern Ireland is a fabulous destination to visit with your dog, whether you're visiting family or friends or touring the beautiful countryside.
However, due to being situated across the Irish Sea and being treated differently since the end of the Brexit transition, it's potentially trickier to visit than the other countries of the United Kingdom.
Read on for answers to all the questions you may have about the latest logistics of taking a dog to Northern Ireland, from whether you need an animal health certificate to the dog-friendly ferries available.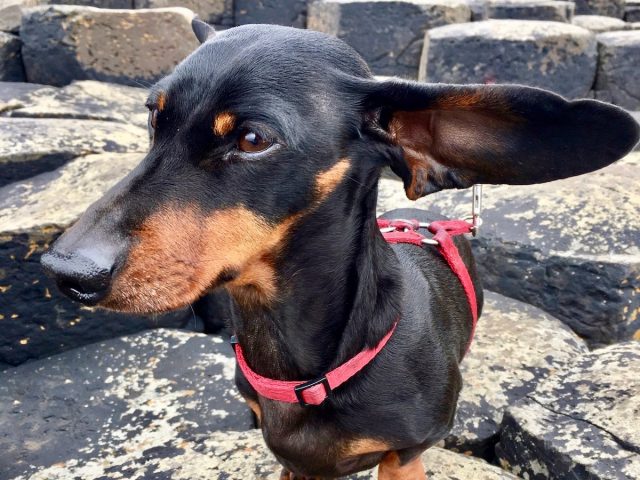 Can I Take My Dog to Northern Ireland from Great Britain?
From 1st January 2021, once the Brexit transition ended, the rules to travel with your dog from England, Scotland or Wales to Northern Ireland changed. Previously, there was no need for a pet passport or any other special preparations, but this is technically no longer the case.
In 2021, Great Britain became a "Part 2 listed third country" for the purposes of pet transport to the European Union. This includes England, Scotland and Wales, along with the Channel Islands and Isle of Man.
However, there was no change in the status of Northern Ireland, which is effectively classified as still part of the European Union for the purposes of pet transport.
New Requirements to take a Dog to Northern Ireland
This means that dogs travelling from Great Britain to Northern Ireland are meant to require preparation similar to visiting any other country in the EU.
Your dog technically requires a microchip, a valid rabies vaccine (at least 21 days before travel), worming treatment (done by a vet, between 24 hours and 5 days of travel) and an animal health certificate (within 10 days of travel).
Pet passports issued in EU countries can be used, in place of the animal health certificate. Pet passports issued in Great Britain cannot be used to travel to Northern Ireland, nor can old-style Northern Ireland pet passports, only the new-style introduced in 2021.
Additionally, when travelling to Northern Ireland you'll need to use a "travellers' point of entry". This includes Belfast Port, Larne Port, Belfast International Airport, Belfast City Airport and City of Derry Airport.
For more information see the DAERA website. However, read on…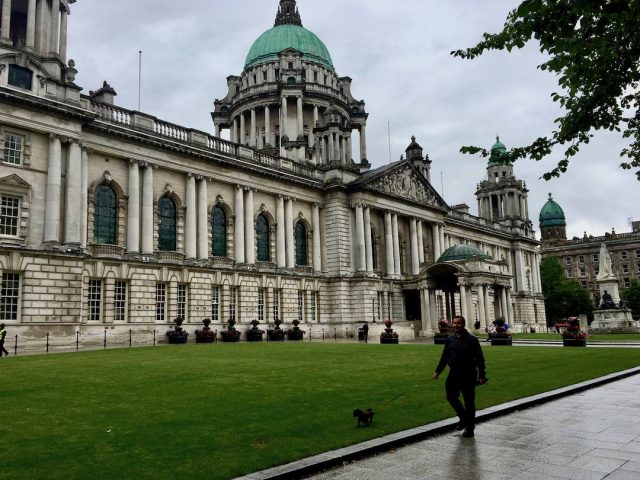 But Is This Being Enforced?
The good news though, is that these new requirement are not being enforced.
After an extended period in early 2021, when there was a grace period before the checks started being enforced, in September 2021 it was announced that checks on all pet dogs, cats and ferrets travelling from Great Britain to Northern Ireland would be suspended indefinitely. As of early 2023, this is still the case.
This means that for now, you no longer need to visit the vet to pay for an expensive animal health certificate, nor have a worming treatment done by a vet. A microchip and rabies vaccine is also not required.
Potential Future Requirements
The UK government has stated during the last few years that they are working on a permanent solution for pet checks, with negotiations with the EU continuing.
As of February 2023, it seems that a new simpler solution may soon be in place for pets travelling from Great Britain to Northern Ireland, assuming that the new Windsor Framework is ratified.
Pets travelling to Northern Ireland under this framework will only require a new simpler travel document, containing the pet's microchip number and a declaration that the dog will not be travelling onwards to the Republic of Ireland or any other EU country. This will unlikely to require a vet visit. It is still early days though, with the change not yet definite.
At this stage it seems less likely that the UK will become a Part 1 listed country, similar to Switzerland, with its own pet passport and easier travel to all EU countries.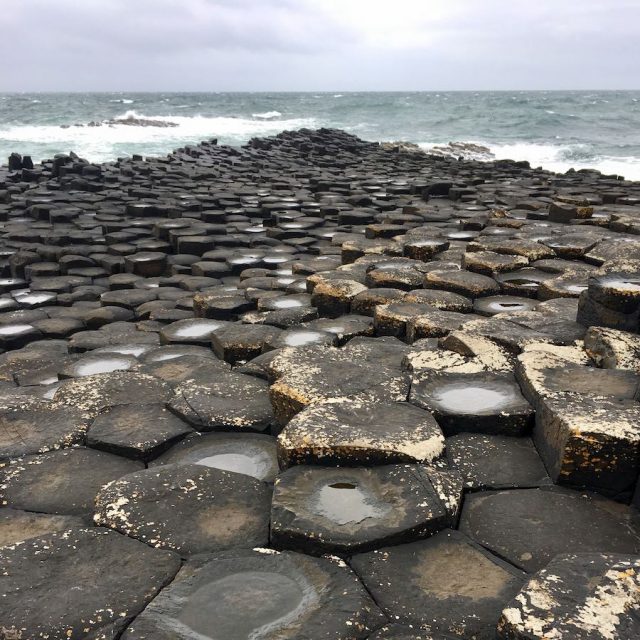 Returning to Great Britain with Your Dog
While there are numerous changes to travelling from Great Britain to Northern Ireland with a dog (not that they are currently being enforced), there are no changes travelling in the opposite direction.
Technically dogs travelling to Great Britain need to be microchipped and vaccinated against rabies, but there is no requirement for a pet passport or health certificate (that would prove this) for travel from Northern Ireland to Great Britain.
Dogs travelling from Northern Ireland to Great Britain are also not required to have a worming treatment, nor are they required to travel on an approved route. For more information, see the UK government website.
Dog-Friendly Ferries from Great Britain to Northern Ireland
The best way to travel from Great Britain to Northern Ireland with your dog is on a dog-friendly ferry. As it's not possible to fly with your dog in the cabin to Northern Ireland, with only a handful of UK airlines allowing pets to fly as checked baggage or more often cargo, I recommend taking a ferry rather than flying.
There are currently three ferries to choose from between Great Britain and Northern Ireland, operated by Stena Line and P&O Irish Seas. (Irish Ferries doesn't operated any ferry routes to Northern Ireland.) These are the three routes, ranked in order of dog-friendliness…
Note: This post contains affiliate links, which means I may receive commission if you make a purchase using the links.
Stena Line Ferry from Cairnryan to Belfast
After taking this ferry with my dog, I selected the Stena Line Ferry from Cairnryan to Belfast as the most dog-friendly ferry to Ireland (whether Northern Ireland or the Republic of Ireland).
As well as being a quick crossing (2 1/4 hours), with up to six services daily, small pets in a pet traveller case are allowed to travel on the passenger deck by your side, in a Pet Lounge on Deck 7 that opened in May 2023.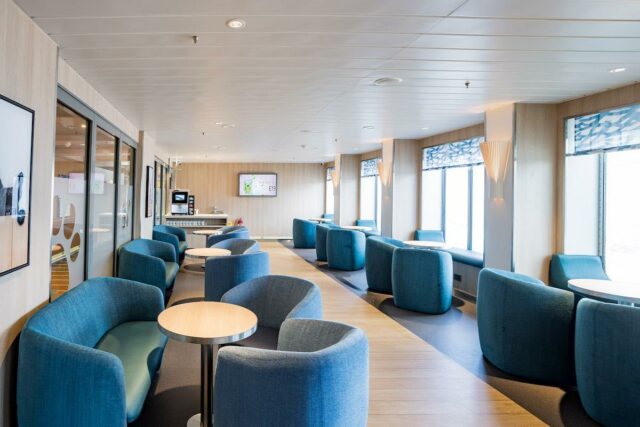 Note that the pet traveller case should be a maximum size of 91cm x 56cm and 62cm high, and must have a secure door, zip or lock mechanism, with your pet totally enclosed. Regular bags are not allowed. Plus naturally pets must remain in the carrier at all times, except dogs are allowed in the dedicated outdoor deck area.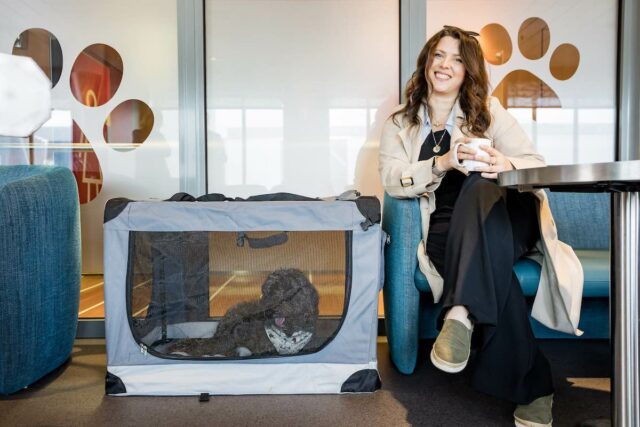 In November 2022, it was announced that Stena Line would no longer permit small pets to travel in a carrier onboard this route, due to health, safety and hygiene reasons, but this decision was reversed, with just the new requirement to travel in the dedicated Pet Lounge, for a fee. (Thanks to everyone who helped signed the petition!)
In early 2023, pet-friendly cabins were announced on the majority of other ferries crossing the Irish Sea, but this won't apply on this short crossing.
Larger pets can either be checked into a kennel or left in your car, both free of charge. All pets must be pre-booked, at the "Stena Plus & Onboard Extras" step of the booking process. Foot passenger are also allowed to transport pets.
Click here for more information on their pet policy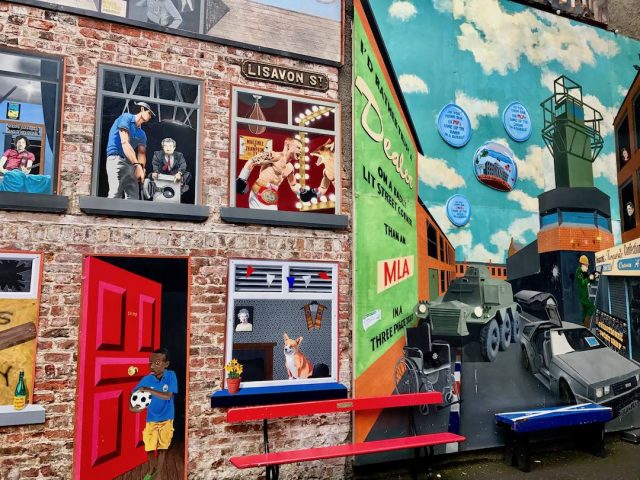 Stena Line Ferry from Liverpool to Belfast
In early 2023, Stena Line announced that there would now be pet-friendly cabins available on a number of additional routes, including the Stena Line Ferry from Liverpool to Belfast. So, I've bumped up this ferry in terms of pet-friendliness out of the ferries between Great Britain and Northern Ireland.
Up to two pets are permitted in each vinyl-floored pet-friendly cabin, with water bottles and pee pads provided. Just bring your own bowls and beds. Make sure you book these cabins well in advance, with bookings available both online and through the call centre.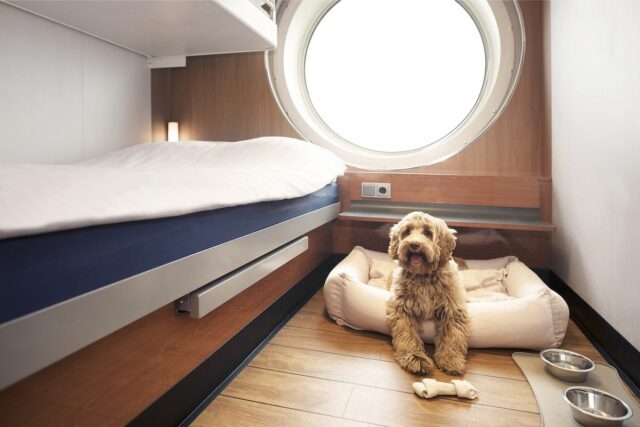 When walking to your pet-friendly cabin, carry your pet in a carrier or walk them on a leash, with muzzles also recommended. There's also a dedicated outdoor area on the ferries on this route, where your pup can get some fresh air and have a toilet break.
The alternative options for transporting your pet are in your own car (if you are travelling with one), at no cost, or in a kennel in the "Dog Lodge" on the promenade deck, for an additional £15.
Pets travelling in the Stena Line Dog Lodge can be accessed and exercised during your crossing. Even free dog food is available. Just note that the kennel size may be a little too small for larger dogs, at 100 x 82.5 x 75cm.
No matter which option you choose for transporting your pet, you need to specify you'll be travelling with pets at the "Stena Plus & Onboard Extras" step in the booking process, and select the relevant option. The crossing is 8 hours, with both a day-time and overnight option available.
Click here for more information on their pet policy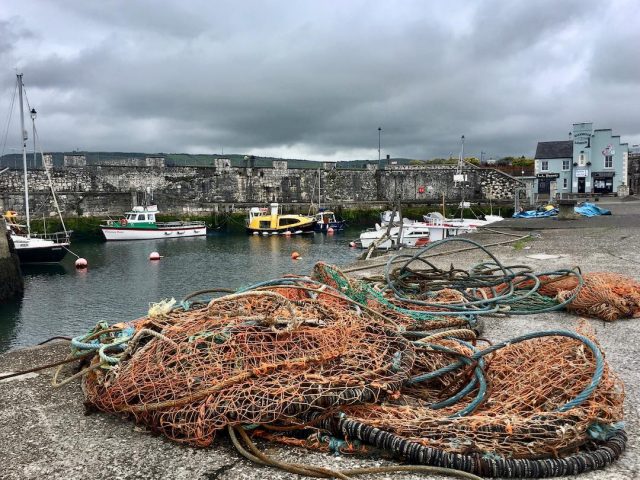 P&O Ferry from Cairnryan to Larne
The final pet-friendly ferry crossing from Great Britain to Northern Ireland is travelling on the P&O Ferry from Cairnryan to Larne.
Out of all the crossings, this is the shortest, a quick 2hr trip. However, pets are only allowed inside vehicles (at no additional charge), with no kennels on offer. For this reason, foot passengers are not allowed to transport pets on this ferry.
As there are up to 7 daily crossings, both during the day and night, I would recommend selecting a cooler time of day for a crossing with your dog during summer. Add up to four pets to your booking when selecting the number of passengers.
Previously, it was possible to ask a staff member to visit your pet during the crossing, if you were concerned. However, I can no longer see that this option is available – double check if it's important to you.
Click here for more information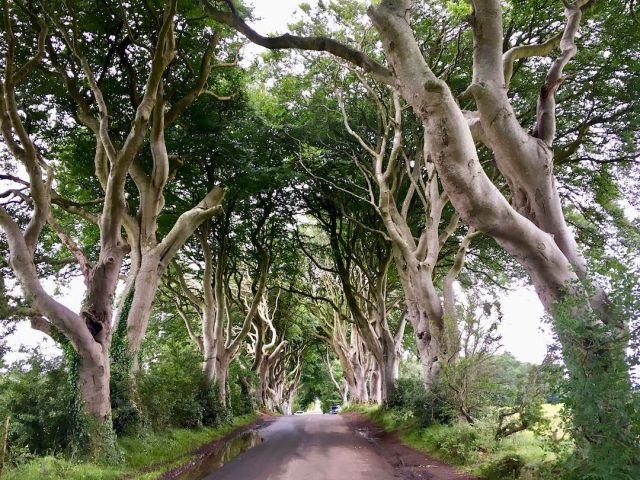 Taking Your Dog from the Republic of Ireland to Northern Ireland
Prior to Brexit, it was easy to take your dog in a car across the border from the Republic of Ireland to Northern Ireland, and vice versa, with generally no checks performed.
This continues to be the case. The DAERA website clearly states that there is no change to the requirements for pets travelling in between the Republic of Ireland and Northern Ireland, due to Northern Ireland still being part of the European Union for pet travel.
You are technically required to have a pet passport for your dog, including microchip and valid rabies vaccination, as for crossing any country border within the EU. However, DAERA state that a "risk-based approach is taken with regards to the level of compliance checks on pets", with checks rarely occurring.
There is no need to worm your dog travelling between Northern Ireland and Ireland, in either direction, so proof of this is not required.
Travelling Directly to Northern Ireland with a Dog
Prior to the end of the Brexit transition, if you were planning on travelling directly to Northern Ireland from outside of the UK and the Republic of Ireland with a dog, you needed to apply for Import Authorisation for your dog.
An Import Authorisation was required to be obtained at least 10 days in advance. You were also required to engage and pay for the services of an approved quarantine establishment to check your pet's paperwork on arrival.
This was because this was not an approved route under the Pet Travel Scheme. The approved routes were for pets to firstly enter Great Britain or enter the Republic of Ireland, then travel onwards to Northern Ireland.
However, it is not clear if this requirement still applies following the Brexit transition. The DAERA website simply states that if you are transporting pets directly to Northern Ireland via air, you should email [email protected].
You May Also Like
Inspired? Pin this to your Pinterest board!