Looking for something fun to do with your dog around Adelaide? I've put together this long list of dog-friendly day trip ideas, both in Adelaide plus within an hour or two's drive. From dog-friendly beaches and restaurants, through to some more adventurous ideas, find inspiration for your next dog-friendly day out…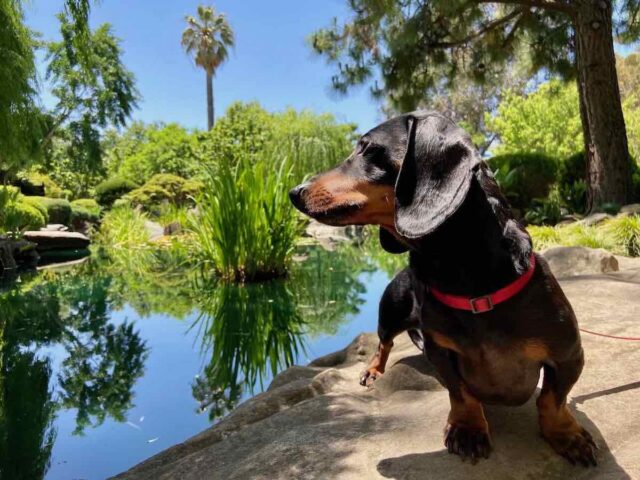 #1 Head to Glenelg Beach
One of the most popular beaches around Adelaide is Glenelg Beach. And it's possible to visit this beach with your dog! While you'll need to keep dogs on a leash on the sand between 10am and 8pm during daylight savings time, outside of these hours dogs are allowed off-leash, whether early in the morning or over the winter months.
While in Glenelg, don't miss taking a walk along the jetty with your pup at your side. There's also plenty of dog-friendly restaurants to choose from – my tip is to look out for dog water bowls on the ground outside.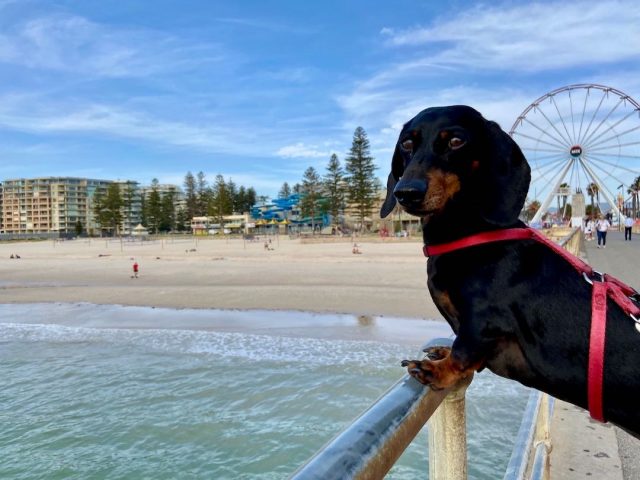 #2 Take a Day Trip to Hahndorf
One of the most dog-friendly towns in all of South Australia is the German-influenced town of Hahndorf. And it's perfect to visit on a day trip, as it's just a 30 minute drive away from the centre of Adelaide, in the Adelaide Hills.
Top of the list is taking a stroll along the picturesque main street of Hahndorf, many of its buildings constructed with typical fachwerk architecture. Some business are dog-friendly and will allow your pup inside, but always ask for permission.
It's also a must to have lunch at one of the many German restaurants in the town. Many of the restaurants have dog-friendly dining areas out the front, including The Haus Restaurant, Hahndorf Inn and the German Arms Hotel. For something smaller but no less hearty, I recommend Wunderbar Hot Dogs.
Find out more about visiting Hahndorf with a dog
#3 Visit Himeji Garden
There's no need to travel far to visit the Himeji Garden. Despite looking like it should belong in Japan, this garden is just on the edge of the city centre, part of the Adelaide Park Lands.
A gift from Adelaide's sister city, Himeji in Japan, the gardens contain a delightful pond and even a Zen rock garden. It's a small but relaxing and beautiful spot to visit. Leashed dogs are welcome to join you, but make sure your keep your dog calm and don't disturb other visitors.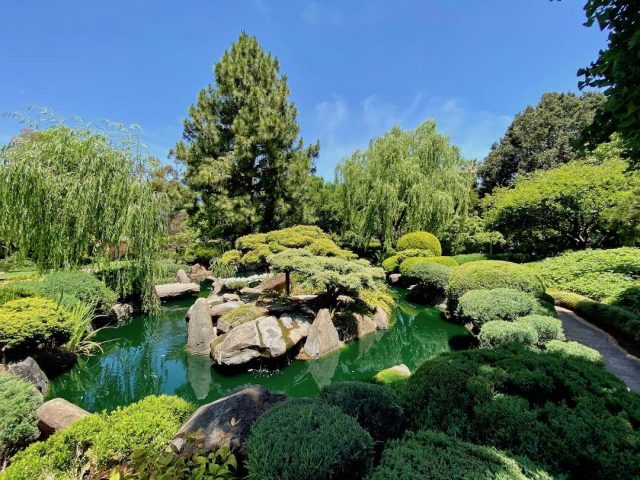 Not far from the gardens is one of Adelaide's best fenced dog parks. The Pityarilla Dog Park has two separate enclosed spaces for small and all size dogs, both surrounded by high fences and secured by double gates.There's also water bubblers, a shelter and, of course, bags and bins. Let your dog burn off their energy here first!
#4 Go Wine Tasting in McLaren Vale
Adelaide is surrounded by multiple wine regions, all within a short drive and perfect for a day of wine tasting. Choose between the Adelaide Hills, Barossa Valley, Clare Valley or McLaren Vale. McLaren Vale is under an hours drive south of Adelaide, and is best known for its premium shiraz wine.
One of the best dog-friendly wineries to visit in the McLaren Vale region is Alpha Box & Dice. Well-behaved dogs are welcome as the cellar door, which has previously held annual Dog Day events. Open from Thursday to Monday, choose between two tasting options, with bookings recommended.
Another well known winery in the McLaren Vale region that welcomes dogs is Wirra Wirra Vineyards. Open daily, choose between three tasting experiences, with dogs allowed in their outside area.
#5 Relax at Henley Beach
Another popular beach in Adelaide is Henley Beach, also one of the closest beaches to the city centre. While you can enjoy a walk on the sand or paddle in the waters with your pup, it's also an excellent spot to visit a dog-friendly cafe or bar with your pup.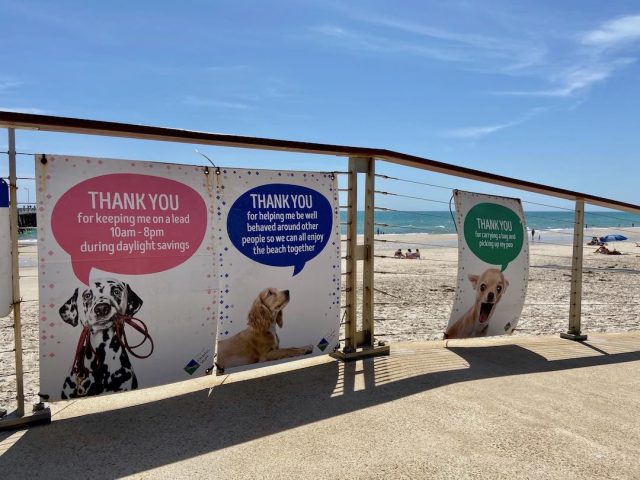 We enjoyed coffees and drinks at Malobo, a dog-friendly cafe right on Henley Square with beach views. The cafe is open all day long, with lots of options on their breakfast, lunch and dinner menus. Just next door is their sister venue Hermanos Cubanos, with a fabulous range of Cuban sandwiches, and of course a large outdoor area.
Alternatively, just around the corner at Henley Beach is Bacchus Bar. As well as waterfront views, this bar and restaurant has leash-clips at the outdoor tables, water bowls and dog muffins on the menu. It's open for dinner from Thursday to Sunday, plus lunch on the weekend. So sit back and enjoy the sunset with your pup…
#6 Go Hiking in Belair
There's plenty of great dog-friendly hikes around Adelaide, including in the Belair National Park, one of the few national parks in Australia that allow pets to join you. (Most of the others are also in South Australia!)
Just 25 minutes from the centre of Adelaide, this park is the oldest national park in South Australia, and is also home to Old Government House, a significant piece of the state's history. There's also woodlands and lakes to explore, including some of the last undisturbed native vegetation in the Adelaide Hills.
The walks on offer range from short, easy strolls through to longer hikes for experienced bush walkers only. One of the most popular walks is the challenging 6.5km Waterfall Hike, or explore the easier 4.5km-long Microcarpa Loop. Keep your eye out for wildlife, ranging from koalas to kangaroos to emus. Keep your dog on a leash at all times.
#7 Visit Maggie Beer's Farmshop
It's only an hour's drive from Adelaide to the Barossa Valley, making it an easy destination for a day of wine tasting. However, don't just taste the local wine. The local produce is also outstanding, especially a visit to Maggie Beer's Farmshop.
While you'll need to take turns heading inside to stock up on Maggie's range of products, from quinces to verjuice, dogs are welcome to join you for a light meal on the outside deck, overlooking the dam.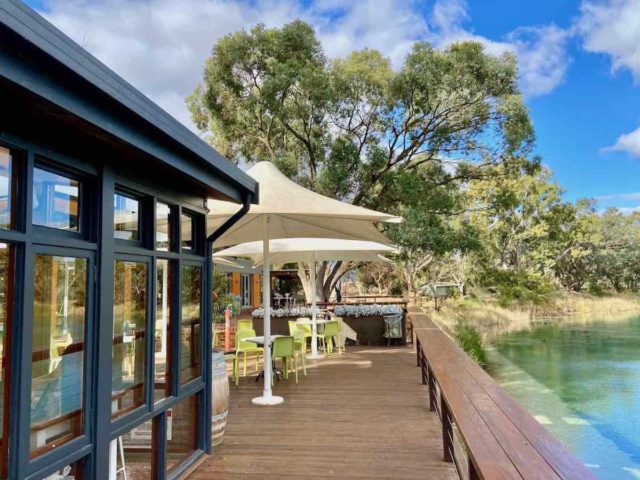 Enjoy a cheese or dukkah platter out on the deck overlooking the dam, a glass of wine in hand, with your pup at your side. Water bowls are providing to keep thirsty dogs hydrated.
Find out more ideas for visiting the Barossa Valley with a dog
#8 Hop On the Cockle Train
There's multiple historic train rides that you can take around Australia with your dog. The closest one to Adelaide is the Cockle Train, that departs from Goolwa, just an hour south of Adelaide.
Running on the oldest steel railed railway in Australia, the Cockle Train makes regular 30-minute journeys between Goolwa and Victor Harbour, also stopping at Middleton and Port Elliot. The timetable varies throughout the year, from daily at peak times down to just two days per week in the off-peak season.
Buy your ticket on the day for a one-way or return journey, with the longest return trip between Goolwa and Victor Harbour costing $35 for adults. Although there are no details on the website about their pet policy, I've heard many reports that leashed dogs are welcome onboard.
#6 Visit the Old Tailem Town Pioneer Village
For another taste of South Australian history, head an hour east of Adelaide to Old Tailem Town Pioneer Village. It's just on the other side of Murray Bridge, not far off the main highway, and close enough for an easy day trip.
The largest pioneer village in Australia, it's home to over 100 historic buildings, that will give you a great idea of what life was like for South Australian pioneers between 1860 and 1960. Allow about 3 hours for a self-guided tour around the entire village.
While pets are not permitted on the night-time ghost tours, they are welcome to join you when visiting the village during the day, free of charge. Just keep them on a leash and clean up after them.
#10 Enjoy a Degustation at Watervale
In the southern Clare Valley, under a two hour drive north of Adelaide, treat both yourself and your dog to a degustation at the Watervale Hotel. The oldest hotel in the region, it's also one of the most dog-friendly, with dogs welcome both in the beer garden and at the verandah bar, as long as you are respectful of other guests.
The hotel is also well-known for their degustations, featuring six courses of seasonal produce from the region, with the option to be matched with Clare Valley wines or farm produce mocktails. But there's no need for your pup to go hungry. The hotel offers "Canine Canapés", including the option of their own Doggy Degustation.
If you'd like to stay longer, the adjacent guesthouse is dog-friendly, complete with a secure backyard.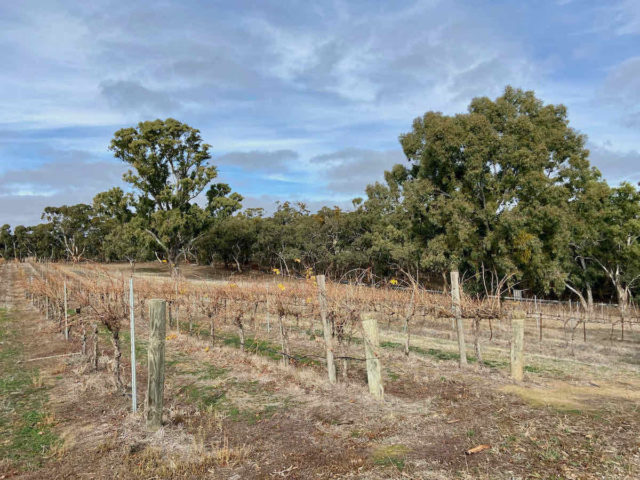 #11 Watch a Movie by Moonlight
Every summer, Moonlight Cinema sets up for the season in Adelaide, at Botanic Park, next to the Adelaide Botanic Garden. And while the Adelaide Botanic Garden may be off limits to pet dogs, they are welcome to join you for a night watching a movie on the big screen.
A night at the Moonlight Cinema is best shared with dogs who can be quiet during the movie. Dogs also need to be kept on a short leash, and of course clean up after them. But they're welcome in all sections, including premium areas.
The 2023-24 season will be launching on the 30th November 2023, and will likely continue through to the end of March. And there may even be some special screenings and treats just for doggie guests.
#12 Climb to the Summit of Mt Barker
For a great dog-friendly hike with your pup, head 45 minutes east of Adelaide to Mount Barker and the adjoining peak. Rising to 513m above sea level, its summit of Mt Barker provides panoramic views of the surrounding area. And best of all, leashed dogs are welcome on the walking trails around the summit.
The most popular walking trail at Mt Barker is the short trail from the second carpark to the summit, which is a mere 250m each way. It's a handy spot for enjoying a picnic lunch, with a number of picnic tables near the lookout.
For a longer walk, follow the 1.7km loop trail around the summit. A slightly harder trail, follow it from the large boulder in the first area of the carpark. Along the way there are views both to the east and west.
While in Mt Barker, let your dog enjoy some off-leash time at the local dog park, the "Barka Park" Dog Park. The park has two areas for large and small dogs, along with plenty of seating, shade and drinking fountains. There's also agility equipment in the larger area for large dogs and paths for walks. Park in the carpark off Zanker Drive.
#13 Walk Around Woorabinda Lake
Another dog-friendly walk in the Adelaide Hills areas is the loop around Woorabinda Lake, close to Stirling and about a 25 minute drive from the city centre.
There's 4km of walking tracks located in the Woorabinda Bushland Reserves, surrounding the lake which was constructed in the 1920s to supply water for the railway. Note that dogs need to be on a leash at all times, plus kept out of Woorabinda Lake.
One recommended route is this 5.4km circuit, which takes about two to three hours. The route starts at the trailhead on Branch Road. It's recommend to also refer to this self-guided walk brochure for details about the points of interest along the way.
#14 Enjoy a Beer at Little Bang
Little Bang is a dog-friendly brewpub just outside of the Adelaide CBD that I was disappointed to miss visiting last time I was in town. Open from Wednesday to Sunday, it's perfect for a lazy afternoon.
Grab a table at their dog-friendly beer garden out the front of the brewery, then choose from their 21 taps of craft beers, including a rotating range of guest beers. You can also enjoy the gins produced in collaboration with Prohibition Liquor and wines from Gatch wines, and order from their tasty menu.
#15 Head to Second Valley Beach
While Adelaide itself is home to some gorgeous beaches, that are fairly dog-friendly, for some more excellent beaches that allow dogs off-leash all day long, year round, head south to the Fleurieu Peninsula and many of its beaches.
One of the most spectacular beaches is Second Valley Beach, a 90 minute drive south of Adelaide. This is actually two beaches in one. The pebbly beach to the west of the jetty allows dogs off-leash year round.
However, on the sandy beach to the east of the causeway and jetty, the local council requires dogs to be leashed between 10am and 6pm during the summer months, plus over the Easter long weekend. During the rest of the year and outside these hours dogs are allowed off-leash.
When its turquoise waters are frequently calm, Second Valley Beach is a popular spot for kayaking and stand-up paddleboarding, including with four-legged passengers.
For some more off-leash beaches, head north to Normanville. Dogs are always allowed off-leash from 200m north of the jetty to the to the southern side of the Carrickalinga river estuary. Or head south to Cape Jervis, with dogs allowed off-leash year-round on Fisheries Beach.
You May Also Like
About the Author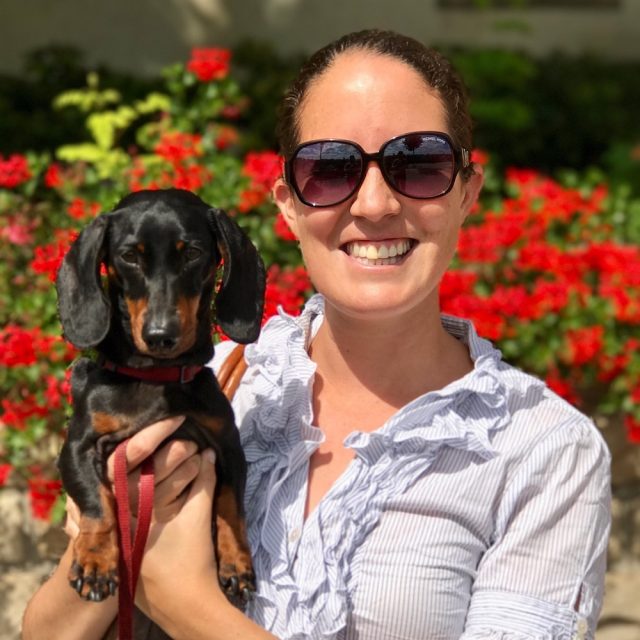 Shandos Cleaver is the founder of Travelnuity: Dog-Friendly Travel. She has travelled extensively with her Miniature Dachshund, Schnitzel, including to 33 countries across Europe, every state and territory of Australia except Tasmania, and 10 of the United States. She's passionate about providing inspiration and information to others wanting to travel with their dogs, whether close to home or internationally.