How difficult it is to import a dog to continental USA depends on what countries your dog has visited in the last six months. If your dog hasn't visited any high-risk countries for rabies, the process is relatively simple, unless you are heading to Hawaii or Guam.
However, if your dog has visited any high-risk countries for rabies in the last six months, the process to import your dog is more complicated. So much so that many airlines flying out of these countries often refuse to fly dogs, in case there are issues with their paperwork.
These restrictions on the import of dogs from high-risk countries for rabies were put in place in July 2021 as a temporary suspension. However, there are still no signs of these restrictions being lifted, with the latest extension continuing until the end of July 2024, although the process has changed multiple times.
Here's what you need to organise before taking your pet dog to the USA, whether you are visiting from abroad, relocating with your dog, or returning home after taking your dog out of the USA.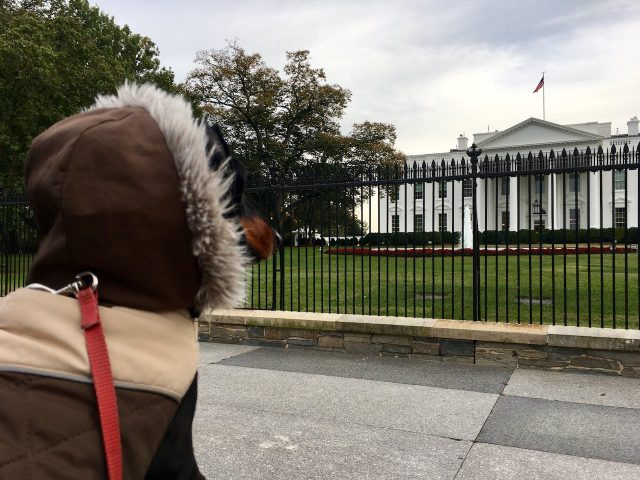 Overall Rules for Dogs Entering the USA
The regulations to import a dog to the USA are controlled by multiple departments as well as the state that you're travelling to, meaning you need to check multiple sources of information.
There are two US government departments that control the regulations for dogs entering the USA are, so there are two main websites that you need to check for the latest rules. Make sure you check the website of both the US Department of Agriculture Animal and Planet Health Inspection Service (or USDA APHIS for short) and the Centers for Disease Control and Prevention (or CDC for short).
Additional requirements may also apply for pets being imported for resale, including adoptions, and working dogs, and are outside the scope of this article.
Importing Dogs from Non High-Risk Countries For Rabies
If you are importing a dog to the USA from a country that isn't listed as a high-risk country for rabies (see the list), including Canada, Mexico and most European countries, the steps are quite simple.
This also covers where you have visited in the last six months with your dog. On arrival you must provide written or verbal statements that your dog has only lived in countries that are not high-risk for rabies in the last six months, or since birth.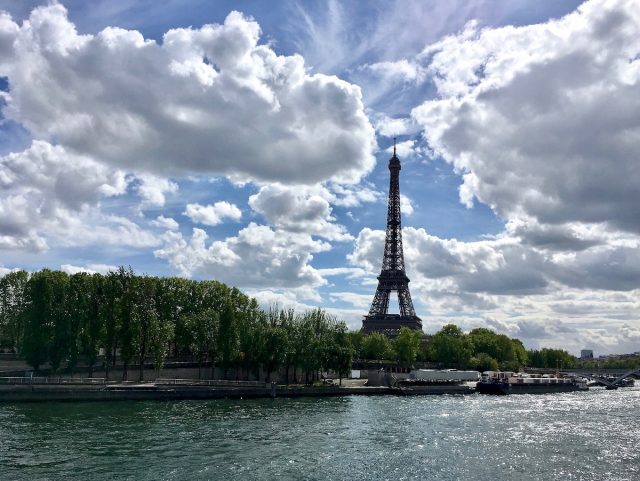 The main requirement for dogs being imported from these countries, as stipulated by the CDC, is that your dog is healthy. If a dog appears to be sick at entry, further inspection by a licensed veterinarian at your expense may be required.
Up until a few years ago, you were required to have a rabies vaccination certificate for your dog and present it if requested, unless you were travelling from a rabies-free country.
However, the CDC no longer requires a rabies certificate for dogs that are not travelling from high-risk countries. The CDC still recommends all dogs are vaccinated against rabies, plus some states may require a rabies certificate. Additionally, your airline might require a rabies certificate (for instance, United Airlines).
If flying to the USA, double check that your airline is still flying pets to the USA. When the restrictions on the import of dogs from high-risk countries for rabies were initially put into place, many airlines stopped flying dogs to the USA. However, this generally now only applies when flying from countries on the high-risk list, not in other parts of the world.
Importing Dogs from High-Risk Rabies Countries
In July 2021, the CDC put in place a temporary suspension on the import of dogs to the USA from countries classified as high-risk for rabies, except for dogs that meet certain requirements. This suspension has been most recently extended to at least the end of July 2024, with no signs of being lifted.
It is best to always refer to the latest steps on the CDC website, as they have modified the process multiple times. The latest modification is that if dogs don't have a US-issued rabies vaccination certificate, a CDC Rabies Vaccination and Microchip Record needs to be completed by the vaccinating veterinarian – not another certificate or a pet passport.
The easiest way to still import a dog from a high-risk rabies country is if your dog is originally from the USA and was vaccinated against rabies before leaving the USA, with the rabies certificate still valid, i.e. not expired.
Your dog also needs to be over 6 months of age, have a microchip, appear healthy on arrival and arrive at one of 18 airports with a CDC quarantine station. For the requirements related to the rabies certificate, double check here.
If you don't have a valid US-issued rabies certificate for your dog, you may be eligible to apply for a CDC Dog Import Permit. There is a long list of requirement for being granted a Dog Import Permit, including that your dog is at least 6 months old, has been microchipped, has a valid rabies vaccination certificate (specifically a CDC Rabies Vaccination and Microchip Record), has had a rabies titre test performed at least 45 days before entry to the USA, and will be entering at an approved port of entry.
An additional option ("Option C") is also in place, which is required for those with more than two dogs. Depending on whether your rabies titre test is valid, a quarantine period of 28 days may be required.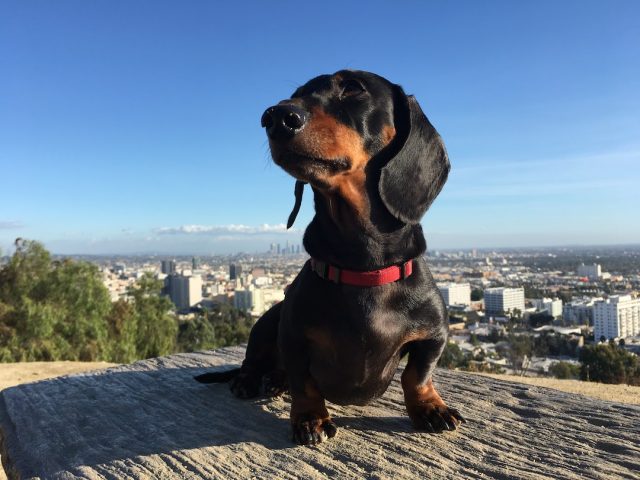 Importing Dogs from Countries with Screwworm
There are some additional requirements for dogs entering the USA from selected countries, as specified in the USDA APHIS Veterinary Services requirements.
Firstly, there is an additional step for dogs travelling from countries or regions where screwworm is present. To see the affected countries, view this list. Many countries in Asia, Africa and South America are affected.
Within five days of your dog's departure to the USA, they need to visit a vet and be inspected for screwworm. If they are free of screwworm, a certificate needs to state this. Alternatively, if they are not free of screwworm, their certificate should state they have been held in quarantine and treated until free of screwworm.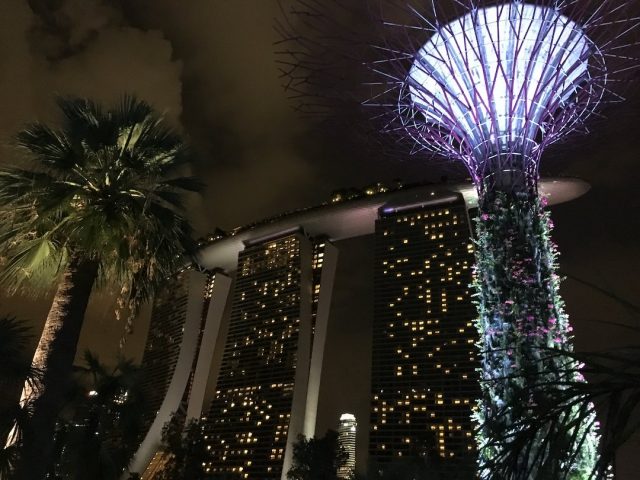 Importing Dogs from Countries with Foot and Mouth Disease
Secondly, there are some simple requirements for dogs arriving from countries that are not free from Foot and Mouth Disease. These include that their fur and bedding is free of excessive dirt, hay or straw, they are bathed as soon as possible and kept away from livestock for at least five days.
To see the affected countries, view this list – the middle column lists the Food and Mouth Disease status of countries. Canada, Australia and most countries in Central America, the Caribbean, and Western and Central Europe are not affected.
State Requirements for Importing Dogs
It's also necessary to check the requirements for the state that you are travelling to in the USA. To easily view these requirements, the USDA APHIS Veterinary Service has provided a simple dropdown menu on their page. Select the state and you'll be re-directed to the relevant state website.
In my experience, some of these regulations only apply for the commercial transport of pets or pets permanently relocating, although always carefully check.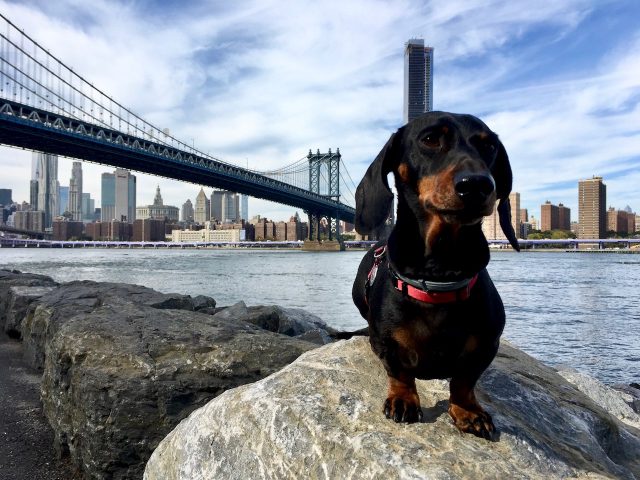 For example, I flew into New York. Here's the rules for New York State. In addition to requiring dogs to be vaccinated against rabies, they require a Certificate of Veterinary Inspection. At the time of my visit, it was stated this wasn't required for stays of less than 30 days, but these days that exemption seems to only apply to interstate arrivals.
States and territories that require additional steps for all dog owners include Hawaii and Guam (due to their rabies-free status), and Alaska.
Read more about the preparation required to take your dog to Hawaii (and skip on a stay in quarantine)
Is a Health Certificate Required?
If you're flying to the USA, in many cases a health certificate is required by the airline. Additionally, a health certificate is required by some states, depending on your circumstances.
However, there is no blanket requirement for a health certificate for dogs entering the USA, unlike for many countries. Naturally, though, your dog should be healthy, as required for entry, and often a combined health and rabies certificate is issued by vets.
Our Experience Entering the USA
We flew into JFK Airport in New York from Paris with our small dog in the cabin in October 2018. This was prior to the relaxation of the blanket requirement for a rabies vaccination certificate, but our arrival was still very simple.
After picking up our baggage, we walked through the customs area with our dog in his carrier, not seeing any signs about "something to declare". We actually nearly walked out the exit with no check of our dog – it would have been easy to do!
However, we instead turned around and spoke to the nearest officer, letting him know we had a dog. The officer simply asked for his rabies certificate, and checked it over in a matter of seconds, then we were good to go! We had also filled out a customs declaration on the plane, but no-one looked at it or took it.
Can You Bring Dog Food into the USA?
We had heard before arriving in the USA that it wasn't possible to bring dog food into the country, unless it was labelled as manufactured in the USA or Canada. However, I had trouble finding definitive information on this, only when bringing pet food from Canada.
Due to this uncertainty, we only travelled with a small amount of food (we were nearly at the end of our bag of dog food anyway), with it packed into our hand luggage. That way it was easy to feed our dog on arrival (before passing through customs, in case it was taken off us) and it was easy to declare.
When we spoke to the customs officer about our dog, I also said we had dog food, holding it in my hand. However, he didn't even glance at it. That being said, it's probably best to not bring in too much (especially if entering by road) and there's a chance it could be confiscated.
You May Also Like
About the Author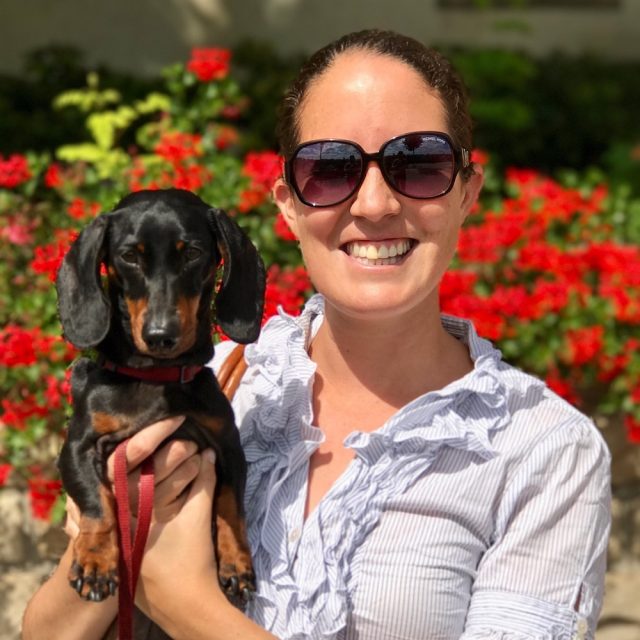 Shandos Cleaver is the founder of Travelnuity: Dog-Friendly Travel. She has travelled extensively with her Miniature Dachshund, Schnitzel, including to 33 countries across Europe, every state and territory of Australia except Tasmania, and 10 of the United States. She's passionate about providing inspiration and information to others wanting to travel with their dogs, whether close to home or internationally.
Inspired? Pin this to your Pinterest board!