Europe is the most dog-friendly part of the world to travel with a dog. It's no wonder then that if you live in the USA, that you might want to consider taking your dog along with you on a European vacation. But how easy is it to fly to Europe with a dog from the USA? And what other considerations do you need to keep in mind when flying to Europe with a Dog?
Specifically travelling to the UK? Also check out my tips on flying a dog from USA to UK.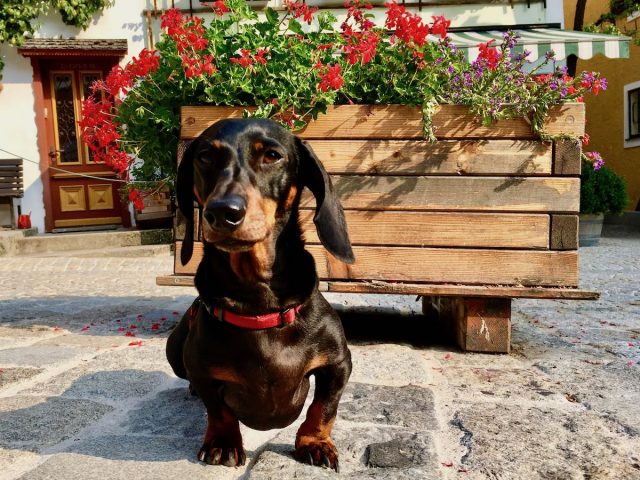 Preparations Before Flying to Europe with a Dog
One of the first things you need to consider when you decide to take your dog to Europe, is the veterinary and paperwork preparations that are required. For dogs travelling to the European Union (the majority of countries in Europe), I list all the steps in this post, plus briefly cover the requirement for other non-EU countries.
If you're travelling directly from the USA to the EU (and most other European countries), the steps are quite simple:
Microchip your dog
Vaccinate your dog against rabies
Complete an animal health certificate
Your dog is likely already already vaccinated against rabies, but if it doesn't have a microchip, then it will need to be microchipped and then re-vaccinated. Note that the microchip needs to be ISO compliant and readable by standard microchip readers. If your dog is being vaccinated against rabies for the first time, the vaccine needs to be done at least 21 days before arriving in Europe.
The trickiest part is getting an EU animal health certificate (or "EU Annex IV"), or the alternative health certificate for your destination country. This needs to be done by a accredited veterinarian within 10 days of your arrival in Europe. However, you also need to get it certified by a USDA APHIS Veterinary Services endorsement office.
There are two options available: the paperwork can be submitted using the the Veterinary Export Health Certification System (VEHCS), or else you can ship the paperwork to the USDA Endorsement Office serving your state, using expedited mail including tracking. The current fee is a $38 USD fee per certificate.
There are also a handful of European countries that require your dog to have a worming treatment done by a veterinarian between 24 hours and 5 days of arriving in them: Finland, Ireland, Malta, Norway and the UK.
Due to the hassle of getting an animal health certificate endorsed by USDA, many people who travel to Europe multiple times with their pet get an EU pet passport. This can then be used in place of getting an EU animal health certificate. The only complication then is that you'll need to get your pet's rabies vaccines in Europe from now on, as only vets in the EU can add records to the passport.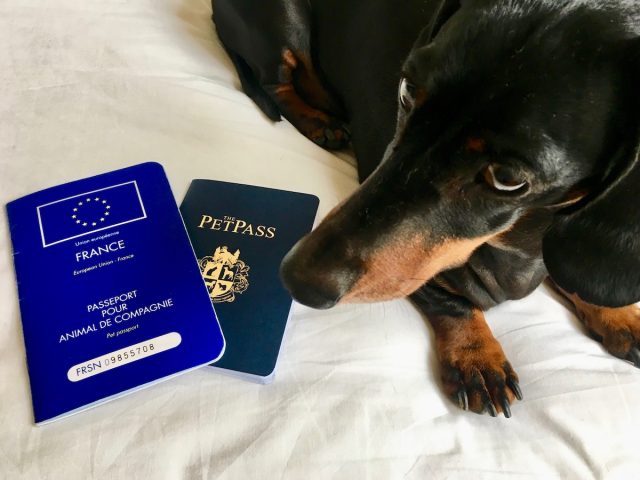 If you aren't travelling to the EU with your dog, carefully check the rules listed for your destination country. A good resource is the APHIS Pet Travel website – select your destination country.
Finding a Pet-Friendly Airline to Fly to Europe
The next important step is finding a pet-friendly airline to fly yourself and your dog to Europe. Unfortunately, some airlines that normally allow pets to fly in cabin, don't allow this on Transatlantic flights, in particular American airlines.
Flying with a US Airline
If you are wanting to fly with your dog in the cabin, not all American airlines permit this on Transatlantic flights. American Airlines clearly states in their pet policy that they don't allow pets in the cabin on Transatlantic flights, due to the flight duration.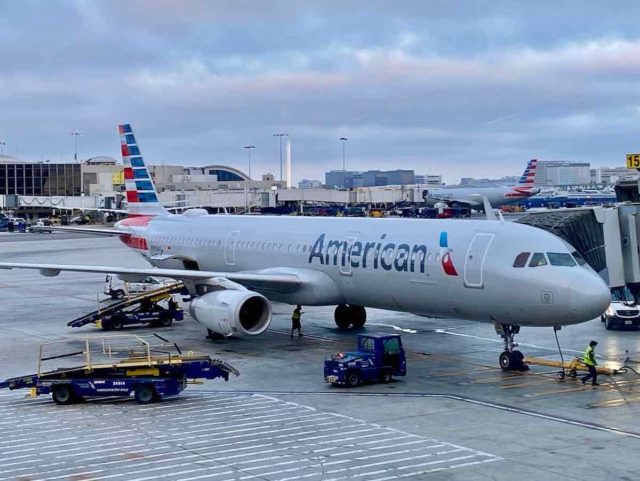 One American airline that definitely allows pets in the cabin on flights to Europe is Delta. For pets in the cabin, there is no maximum weight, just a maximum kennel size that depends on the flight (check at the time of booking). A charge of $200 USD applies and a maximum of four pets are allowed in the cabin. Read their pet policy.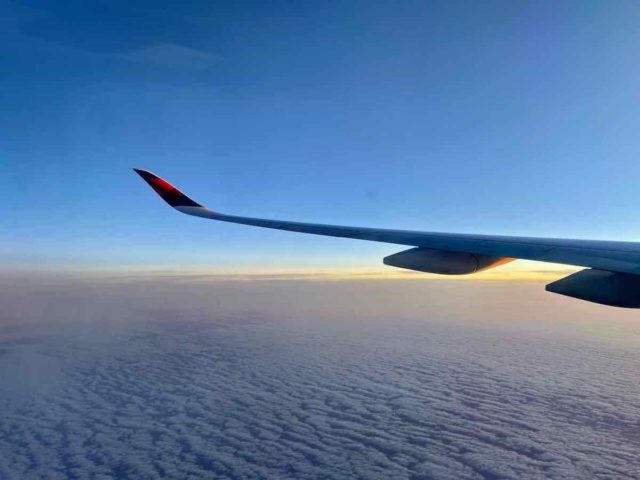 For awhile, United Airlines also didn't allow pets in the cabin on Transatlantic flights, but I've heard reports they allow this again. If you fly with your pet in the cabin with United Airlines, a charge of $125 USD applies. There's no maximum weight, just a maximum kennel size. See their full pet policy for in-cabin pets.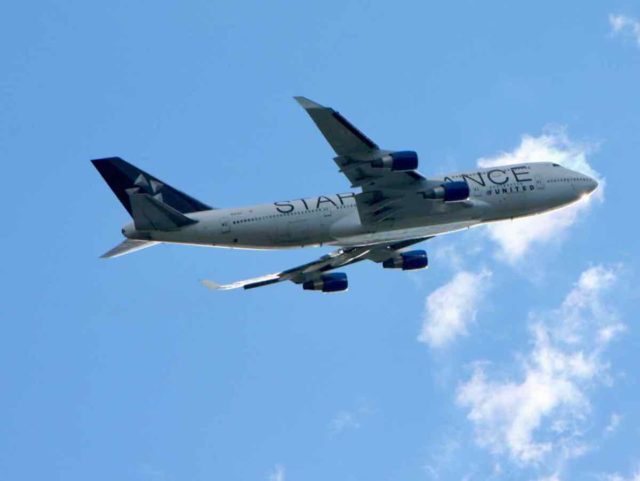 If your pet is too large to fly in the cabin, there are currently limited options for pets to fly in the hold on US airlines. Both Delta Cargo and United Airlines (through United PetSafe) have not accepted bookings for pets since 2020, while it's unclear if American Airlines Cargo currently accept pet bookings. There are some exceptions for active-duty US military and US State Department Foreign Service personnel travelling on official orders.
Another alternative is to fly with Air Canada. Air Canada permits pets in the cabin on flights to and from Europe, with no maximum weight, just a maximum kennel size. See their pet policy.
Additionally, Air Canada is one of the few airlines that accept pets in the cabin and as checked baggage on flights out of the UK, instead of only as cargo, as is the case with Delta. (Although pets still need to fly as cargo on flights to the UK.)
Flying with a European Flag-Carrier Airline
In general, the European flag-carrier airlines are most likely to allow your pet to fly in the cabin with you to Europe. Based on discussions with other travellers flying from the USA to Europe with their dog, the most commonly recommended airlines are Air France, KLM and Lufthansa.
All three airlines allow dogs to fly both in the cabin and in the hold on their Transatlantic flights. Here are some details about each airline.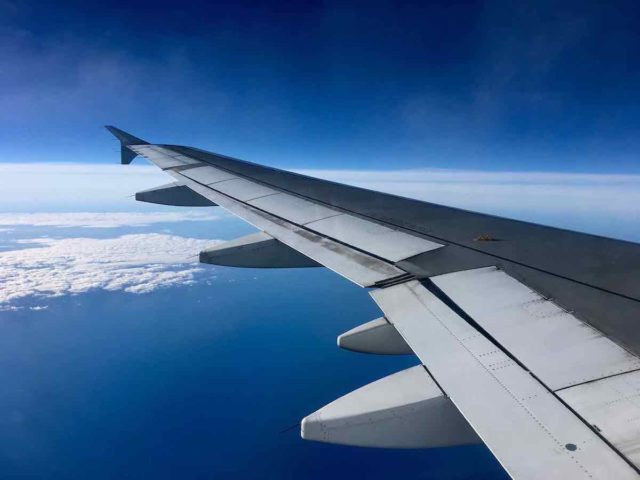 Air France: Dogs up to a maximum weight of 8kg (17lb), including carrier, are permitted in the cabin, with a fee equivalent to €125 (about $130 USD) charged. Note that pets are not permitted in business class on intercontinental flights. Dogs up to 75kg (165.3lb) are permitted in the hold, with a fee equivalent to €400 (about $418 USD) charged. It's possible to buy travel containers for the cabin and hold directly off Air France for delivery to the USA. Read their full pet policy.
KLM: KLM also has a maximum weight of 8kg (17.6lb) for pets in the cabin and 75kg (165.3lb) for pets in the hold, including their carrier or crate. The charge for each pet depends on your departure and destination airport. Once again, pets are not permitted in business class on intercontinental flights, due to the seat design. Read their pet policy.
Lufthansa: Lufthansa also has a weight limited of 8kg (17.6lb) including carrier for pets in the cabin. For transport in the cabin, a fee of €100 ($104 USD) is charged to/from the East Coast, €110 USD ($115 USD) to/from the West Coast. Prices for pets in the hold depend on the crate size. Read their pet policy, plus additional information if you are flying an animal in the hold and connecting to or from a United Airlines flight.
For information on the pet policies of more European airlines, check out my extensive guide, which details which European airlines allow pets in the cabin.
Flying with a European Business Class Airline
A recent addition to the list of dog-friendly airlines flying between the the USA and Europe, is business-class only airline, La Compagnie. This France-based airline offers up to two flights daily between New York and Paris, plus seasonal flights to Nice. Perks include full-flat seats (although read on…), complimentary high-speed wi-fi and fine cuisine.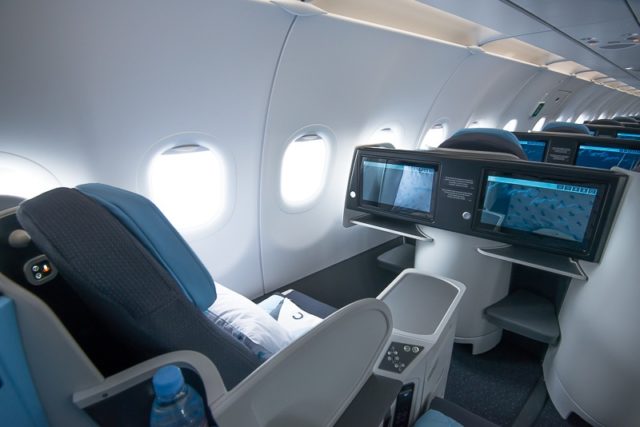 The biggest advantage of booking your pet to fly on La Compagnie is that dogs and cats up to 33lbs (15kg) are allowed to fly with you in the cabin, far higher than the normal limits. They need to fly in an aerated pet carrier, with maximum dimensions of 21 ⅔ in x /13 ¾ in x / 9 ⅚ in (55 x 35 x 25 cm).
There's a limit of one pet per passenger, with a maximum of three pets permitted on each flight. You'll need to book your pet at least 48 hours in advance (online or via the call centre) and pay a fee equivalent to 10% of your own ticket.
The only downside? If flying with a pet, you can't fully recline your seat. Plus they count as your item of cabin luggage, so you'll only be able to bring a small personal item in addition into the cabin.
Flying with a European Budget Airline
Unfortunately, not many of the budget European airlines permit dogs to fly on Transatlantic flights, even if they permit dogs to fly on their flights within Europe. I found this to be problematic when I was flying one-way from Europe to the USA with my dog, and the flag-carrier airlines were mainly charging astronomical prices for one-way flights.
The main option I uncovered was XL Airways, a small airline that operated out of Paris, flying to and from New York, Miami, Los Angeles and San Francisco. However, XL Airways has now ceased operations, so there's no budget airline options that I'm aware of.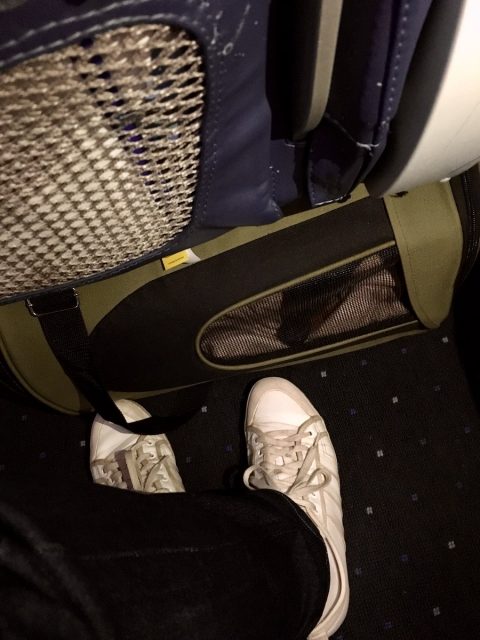 Try to Minimise the Flight Duration
Another consideration to keep in mind is the length of a flight. When I last flew from Europe to the USA with my dog, I purposely organised my travels to fly from Paris to New York, to minimise the flight duration. This is especially important if you want to fly with your pet in the cabin.
In order to keep your flight duration to a minimum, consider taking a connecting flight on either end. For example, firstly fly from the West Coast to the East Coast, before flying on to Europe. Also consider taking a second flight within Europe to get to your final destination. This is also an option if you don't find a pet-friendly airline that flies directly to your final destination.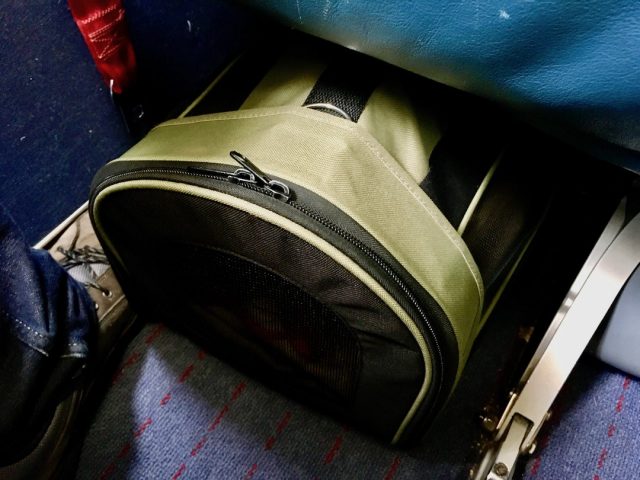 Choose the Time of Day Carefully
If flying with your animal in the hold to Europe during the summer months, keep in mind temperature restrictions may apply. Perhaps consider taking an overnight flight that departs late in the day then arrives early in the morning in Europe. Read more of my tips for flying with a dog in summer.
What About Emotional Support Animals?
There are now limited options to fly in the cabin of a plane with your dog as an emotional support animal. Generally your pet will now need to fly as a pet, either in the cabin if they are less than the weight limit (if applicable) or in the hold, and pay the appropriate fees.
Some European airlines previously allowed emotional support animals to travel in the cabin on flights to and from the USA, but not always on other flights in Europe. Check if this policy still applies, as this is likely to change, the same as for American airlines.
Prefer to cruise rather than fly? Find out more about the kennels aboard the Queen Mary 2 Transatlantic Crossings
Preparing Your Dog for Their Flight to Europe
Preparing your pet for a long flight to Europe can be daunting, even if you have previously flown with your pet. Based on my experience flying with my dog multiple times on long flights, these are my tips:
Adjust your pet's meal times if required, feeding them at least a few hours before the flight, not immediately before it, in case of an upset stomach. Don't give them too much to drink either.
Take your dog to a pet relief area as close to the flight as possible, either immediately before boarding or before going through security. This is especially problematic at European airports which tend not to have designated pet relief areas. Generally you need to take your pet outside the terminal building to some grass.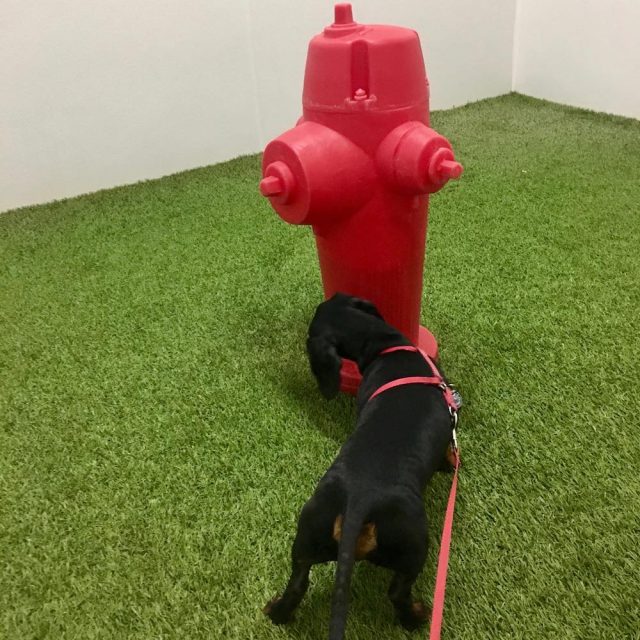 This is a little easier to handle if your dog has been trained to use puppy pads. Some other travellers travelling with a pet in the cabin report using the plane's bathroom to give their dog a break mid-flight. My dog isn't trained at this (although is fine to hold on for 8 hours, if given minimal fluids), plus those bathrooms are tiny!
On the flight, dogs travelling in the hold should have a water container attached to their crate. In the cabin, feel free to give your dog some fluids, but don't give them too much. Some other travellers use ice cubes.
Get your dog used to their crate or carrier ahead of time, regardless of whether they are travelling in the cabin or hold. Hopefully your dog just falls asleep and sleeps for most of the flight. To aid with this, either give them a big walk beforehand or fly overnight, when they'd normally be sleeping.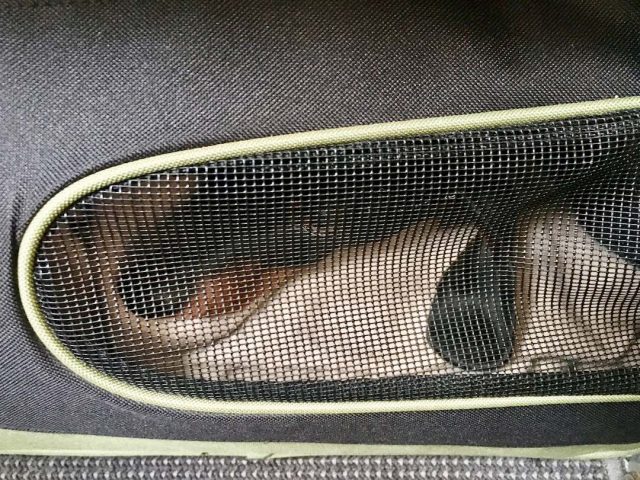 If your dog is travelling in the hold, sedation is not usually recommended. (Sedatives can affect your dog differently at altitude, plus there is no-one to assist if something goes wrong.) If you are concerned, speak to your veterinarian ahead of time, allowing time to test treatments. Most dogs cope better than you expect.
See also my guide to flying with your dog in the cabin in Europe.
Returning to the USA with Your Dog
The process to return to the USA with your dog was previously quite simple. For full details, see this post. However, this has been complicated by the temporary restrictions in the USA on importing dogs from high-risk rabies countries, with has no end date yet for these restrictions.
Most countries in Europe are not high-risk rabies countries, so you still should be fine. The only European countries that are listed as high-risk for rabies are: Armenia, Azerbaijan, Belarus, Georgia, Moldova, Russia, Turkey and Ukraine. See the latest list.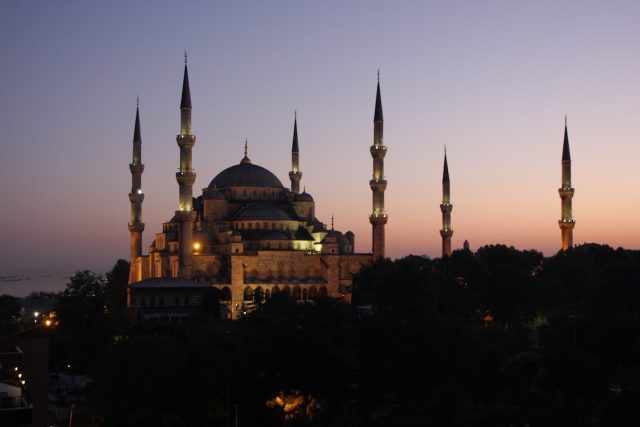 Returning from Non High-Risk Rabies Countries
If you only visit countries that aren't high-risk for rabies, you technically don't require a rabies vaccination certificate to fly back to the USA. However, your airline may require a rabies certificate, such as United Airlines.
Your airline may also require a health certificate, that you you can get from any vet within Europe. Check with your individual airline about their requirements. Also double check if there are any state specific requirements.
It's also worthwhile double-checking with your airline that they are fine to fly your pet to the USA. At least when the restrictions were introduced, some European airlines stopped flying pets to the USA, as they couldn't ensure your pet hadn't been in a high-risk rabies country within the last six months.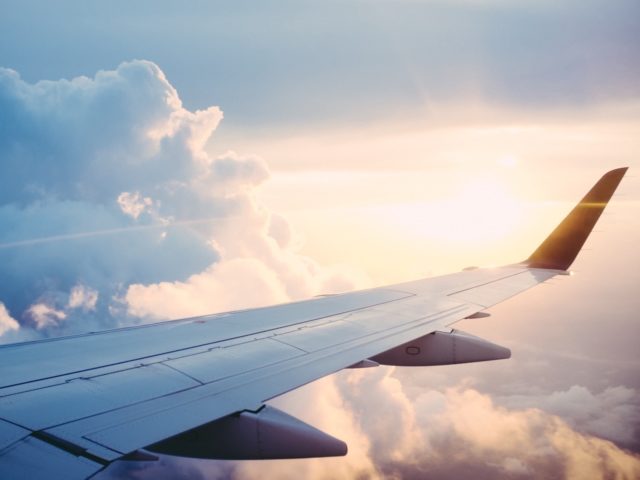 Returning from High-Risk Rabies Countries
If you do visit a high-risk rabies country in Europe, you are fine to return to the USA, as long as your dog has a microchip, a valid US-issued rabies vaccination certificate and is at least 6 months old. They also need to be healthy on arrival and fly into one of the approved ports of entry.
If your dog does not have a valid US-issued rabies vaccination certificate, including if it expired while you were overseas, you will need to apply for a CDC Dog Import Permit. This includes if your dog visited any high-risk rabies countries in the last six month, not just if they are flying out of one back to the USA.
Returning from Italy
While most European countries don't have any requirements for pets being exported out of the country, one exception is Italy. Pets flying out of Italy to countries outside of the EU, including to the USA, require a Pet Exxport Certificate.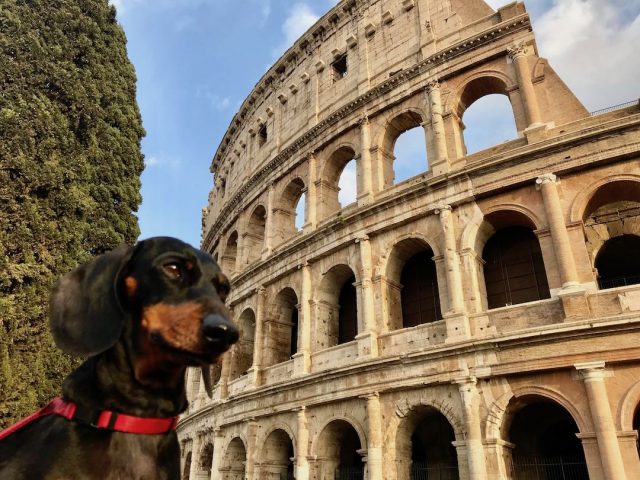 You will need to visit a local veterinarian to obtain a certificate of good health, then within 48 hours visit the local ASL (Azienda Sanitaria Locale), who will check your pet's health and rabies certificates and issue an export certificate, for a small fee. For full details, see this US embassy website.
You May Also Like
Inspired? Pin this to your Pinterest board!