This is a guest post from Gigi Griffis.
The first time I traveled in Europe with my dog, it took my breath away.
Coming from the States, I was used to a culture where dogs were often persona non grata. Out walking your dog and want to stop into a coffee shop? Nope – no dogs allowed. Car broke down and you and your dog need to catch a bus home? No way. You'll need to cough up the extra cash for a taxi.
But Europe? Europe is a whole different story.
Walk the cobblestone streets and you'll see dogs everywhere. Snuggled up in cafes. Sleeping peacefully under chairs in fancy restaurants. Poking their heads out of shoulder bags as owners shop. Trotting alongside bicycles and rollerblades. Greeting the bartender at their owners' favorite pub.
Europe is, in short, generally extremely dog-friendly.
And one country I particularly love is Switzerland.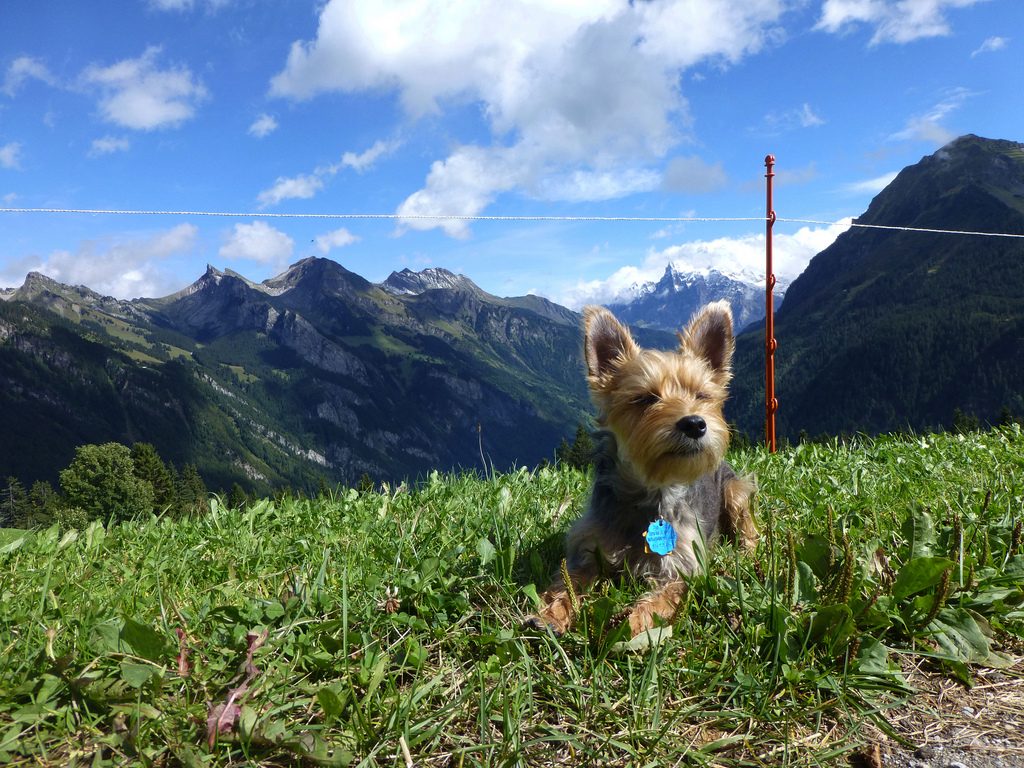 Travelling to Switzerland with a Dog
The rules for travelling to Switzerland with a dog are similar to the rules for EU countries. To view the full list of requirements, check out the Swiss government website.
Dining Out in Switzerland with a Dog
In the States, the default is "no dogs allowed." In Switzerland, it's the exact opposite. You can assume your dog is welcome unless there's a sign (or a bar employee) telling you otherwise.
Feel free to mosey into whatever eatery your heart desires, tuck your fuzzy friend under the table, and order up some traditional fondue.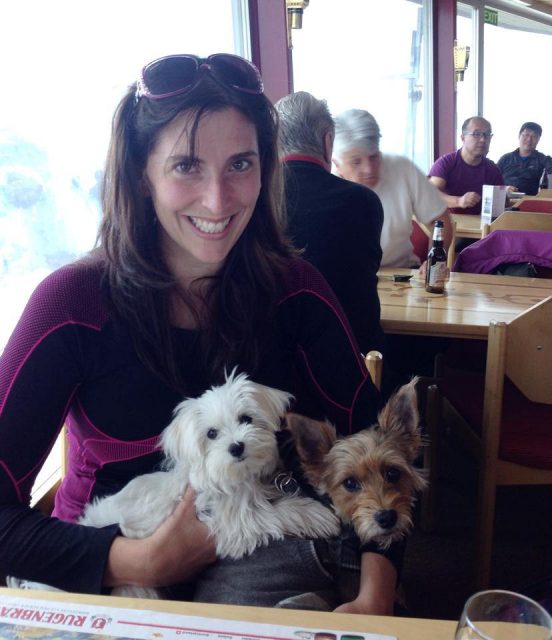 A few favourite eateries along the way:
NENI Zurich, now at 25Hours Hotel Zurich Langstrasse (think falafel and artisanal ice cream)
The Hotel Oberland restaurant in Lauterbrunnen (where you simply must try the Trucker Rosti)
Taking a Dog on Public Transport in Switzerland
Think you'll need to rent a car to get around Switzerland? Think again. Dogs are welcome on trains. Inside a dog carrier, they're free of charge. Out on a leash and they'll cost you a half-fare (so, half of whatever the train ticket cost is for a human).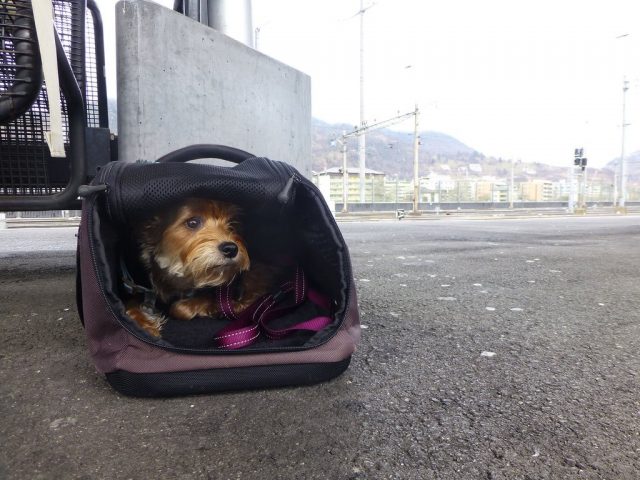 Local buses are similarly dog-friendly in most cities (though it's always a good idea to check city to city what the rules are) and will carry your fuzziest family member free or cheap.
Dog-Friendly Accommodation in Switzerland
It's super easy to find pet-friendly hotels, B&Bs, Airbnbs, and accommodations all over Switzerland. When in doubt, just write and ask. In my experience, about 90% of the time, places say yes.
A couple places I've stayed with Luna include:
25Hours Hotel Zurich West – a gorgeous, quirky art hotel outside the Zurich city center. Dogs are welcome, but do ask first.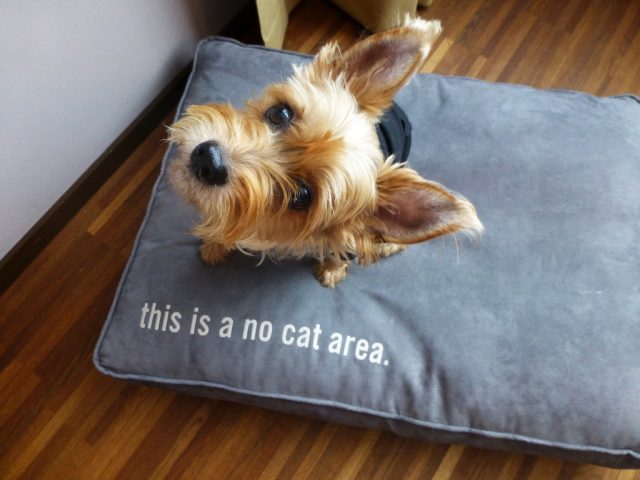 Camping Jungfrau Holiday Park – a gorgeous campground in Lauterbrunnen, which allows dogs in the campground, though not in the cabins or hostel.
Hotel Horner – a small hotel with shared bathrooms above the town's most popular pub in Lauterbrunnen, where dogs are welcome (though you should ask before booking).
Hotel Schützen – a cute boutique hotel in the center of Lauterbrunnen with lovely views and a quieter location.
This gorgeous farmhouse in the heart of Interlaken, which rents rooms out nightly on Airbnb. Dogs are usually welcome, but always ask.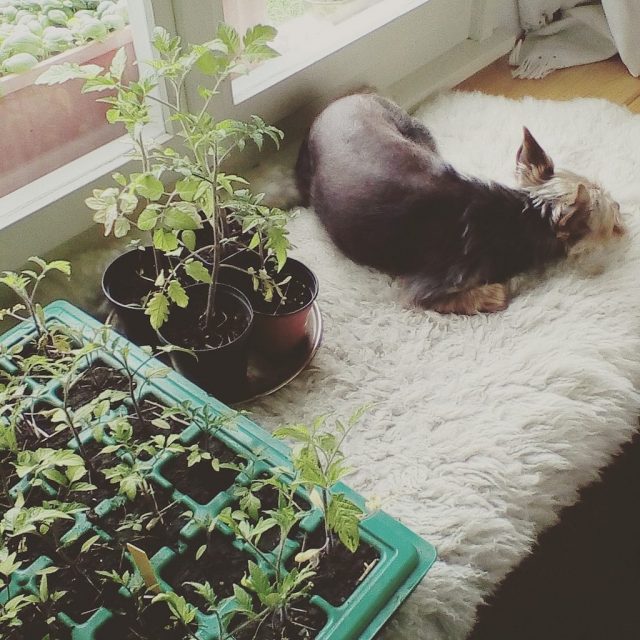 Swissotel Le Plaza in Basel, which is not just welcoming of dogs, but left us a cute little dog basket bed and dog bowls in the room.
Dog-Friendly Hiking in Switzerland
Dogs are welcome on hiking trails (I lived in Switzerland for two years and literally never saw a no-dogs sign in an outdoor space), so plan on taking some amazing nature walks (which is what Switzerland is known for, obviously).
Keep an eye out for leash signs. Some trails require dogs to be on a lead and some don't. If you see signs that indicate cows are ahead, always leash your dog and give the cows a wide berth. The cows aren't always friendly.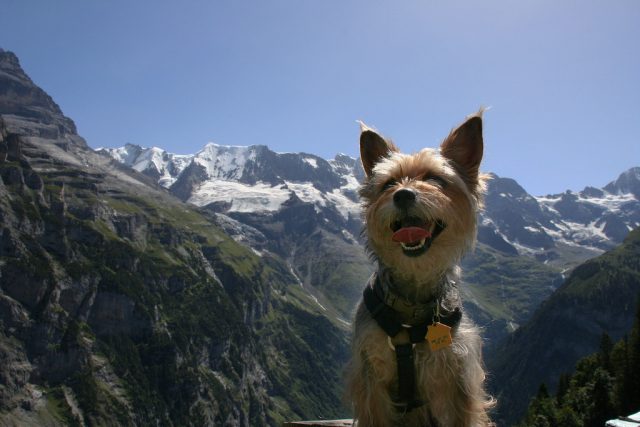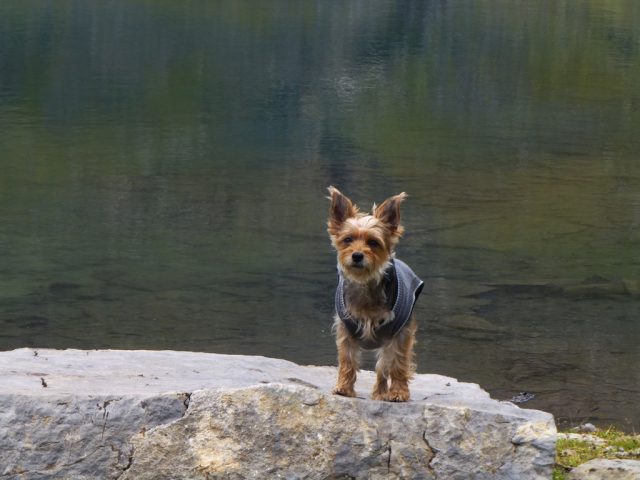 Going to the Vet in Switzerland
Forgot to bring your dog's medication? Lost your luggage and with it a tube of flea treatment? Have a vet emergency? Switzerland's vet services are top notch and many, many vets speak English.
In Interlaken, one good option is Tierklinik Interlaken, located at General Guisanstrasse 39. For other cities, I'd try Googling English-speaking vet [city] or asking around in Facebook expat groups.
Now, friends, to you: have you traveled to Switzerland with your dog? Any tips for fellow travelers?
Author Bio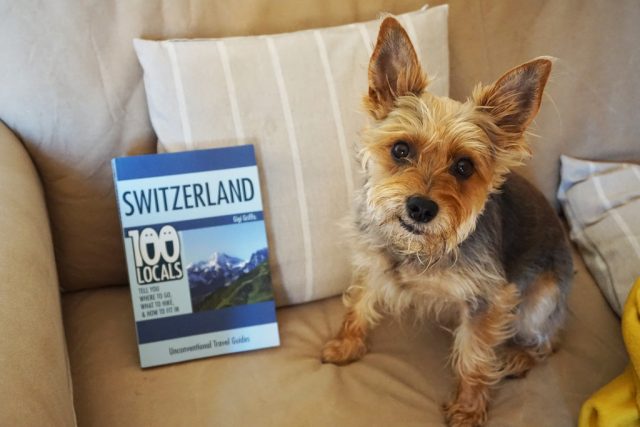 Gigi Griffis is a world-traveling entrepreneur and writer with a special love for inspiring stories, new places, and living in the moment. In May 2012, she sold her stuff and took to the road with a growing business and a pint-sized pooch.
She's the author of 11 travel guides, including Switzerland: 100 Locals Tell You Where to Go, What to Hike, & How to Fit In, and you'll always find her blogging at gigigriffis.com.
You May Also Like
Inspired? Pin this to your Pinterest board!