If you're heading to Europe with your dog, you're in for a treat, as Europe is the most dog-friendly part of the world to travel with a dog. However, not all countries in Europe are equally dog friendly.
For instance, did you know that in some European countries dogs aren't allowed to join you inside at restaurants, plus sometimes larger dogs aren't allowed on public transport? The likelihood of a hotel allowing dogs also differs across Europe.
So, after visiting 33 European countries with my dog, including every EU country except for Cyprus and a handful of other countries, plus reading the opinions of other travellers, I've put together this list of the most dog-friendly countries in Europe.
What do you think? Do you agree that these are the most dog-friendly countries or would you add anywhere else to the list? Note that I've skipped ranking countries (they're listed alphabetically), as many are equally dog-friendly, although sometimes in different ways.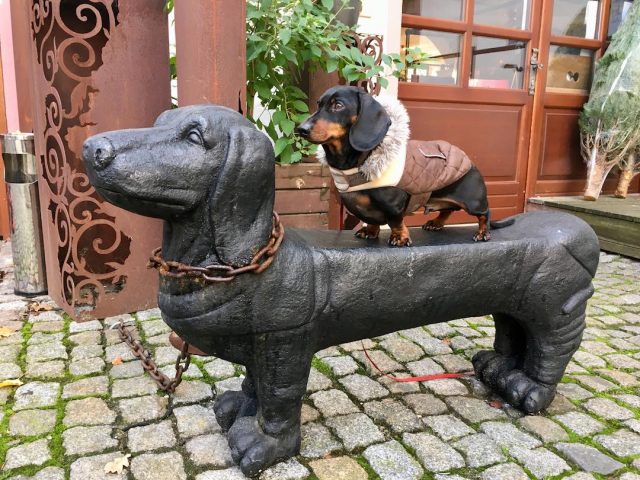 Austria
Austria isn't mentioned as often as Germany when it comes to the most dog-friendly countries, but this fellow German-speaking country is also very dog-friendly. Dogs are allowed inside plenty of restaurants and cafe, including the famous coffee-houses in Vienna, and on public transport – just make sure you remember a muzzle, as Austria is one of the stricter countries when it comes to dogs wearing muzzles.
When visiting Austria with your dog, choose between exploring the many historic cities or heading for the alps and its beautiful countryside, whether for hiking in summer or snow sports in winter.
Read more about travelling with a dog in Austria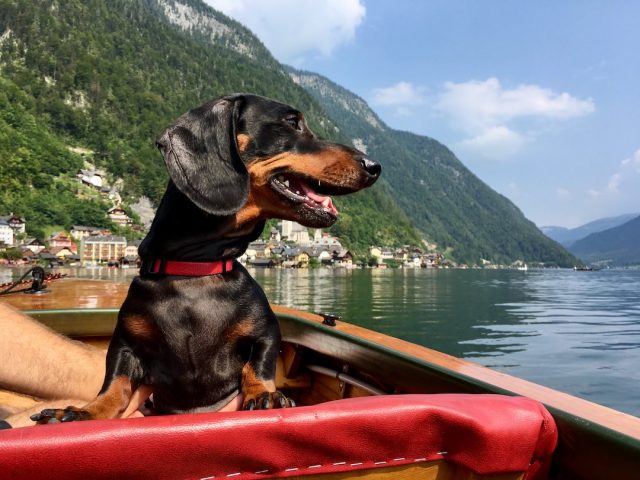 Belgium
It's very easy to explore Belgium with your dog. For starters, all size dogs are allowed on the trains that criss-cross the country, with just a small €3 charge for larger dogs not in a container. Then there's the countless outdoor terraces to enjoy with your dog and a Belgium beer.
Don't miss visiting the cute town of Bruges, just the right size for exploring on foot along with your pup by your side. There's also plenty of historical sights to see in Brussels and Antwerp.
Read more about travelling with a dog in Belgium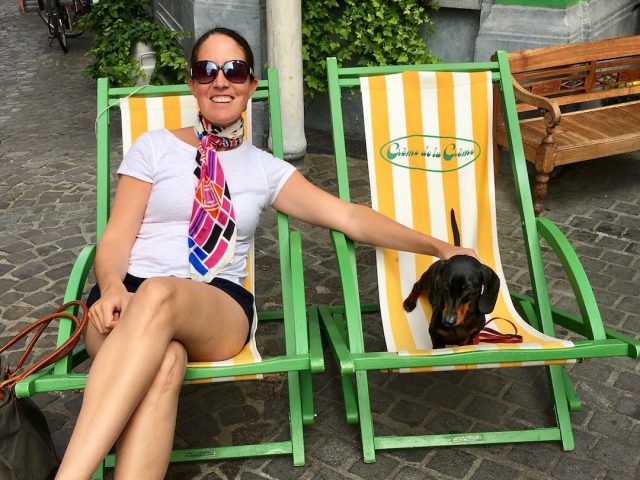 Czech Republic
While Prague may be one of the most popular cities in Europe to visit, what's not well-known is that the city is also very dog-friendly.
Whether you're looking for dog-friendly accommodation, somewhere to dine with your pup by your side, or a dog park, there's plenty of options. Dogs of all sizes also travel for free on most public transport within the city limits.
But don't forget to also visit the other cities and countryside of the Czech Republic. Cesky Krumlov is one of the most popular tourist destinations, but also consider the lesser known Olomouc in the East and colourful Telc.
Read more about travelling with a dog in the Czech Republic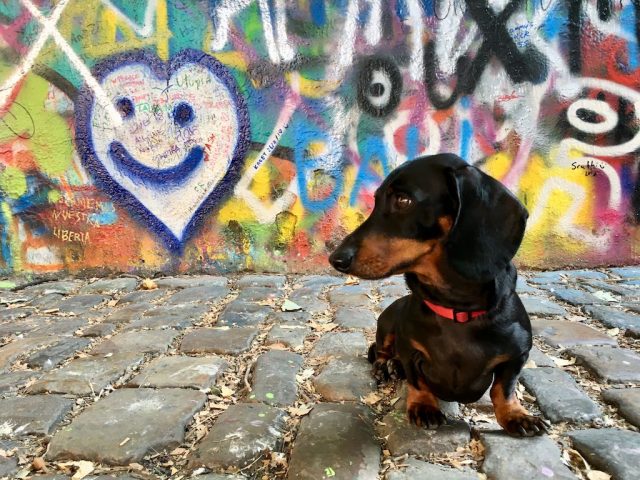 France
France is a country that is often mentioned as one of the most dog-friendly countries, although I'd argue it's not as dog-friendly as some other countries. For instance, many of its parks don't allow dogs, plus until recent years larger dogs weren't allowed to ride the metro in Paris.
However, France definitely does have a soft spot for pooches, whether it's allowing them to join you at a restaurant or while shopping in expensive department stores. And I even discovered some dog-friendly chateaus in the countryside.
Read more about travelling with a dog in France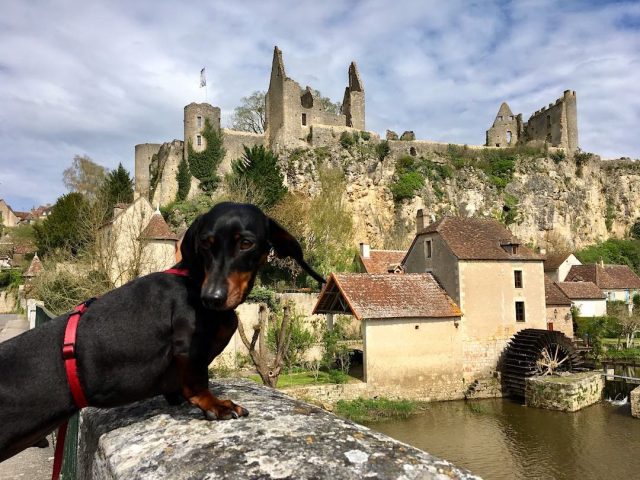 Germany
Germany is certainly one of the most dog-friendly countries in the world, true to its reputation. If you've travelled in Germany at all, you've probably noticed the dogs on trains and joining their owners at restaurants, all of them very well behaved.
The culture in Germany is for dogs to attend behaviour classes (along with training for their owners). In return, they're welcome into many spaces, even sometimes workplaces and university lecture theatres.
The majority of hotels in Germany welcome pets, along with most restaurants. Just leave your dog outside when entering the excellent bakeries.
Read more about travelling with a dog in Germany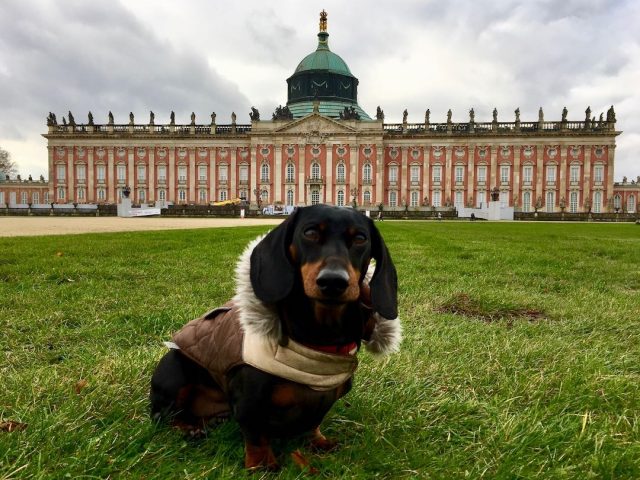 Italy
If I was going to choose one place in Europe that's the most dog-friendly, it would have to be Italy, northern Italy in particular. Here dogs are pampered and allowed nearly everywhere, even inside some grocery stores.
Italy offers some great dog-friendly sightseeing options. Most of the archaeological sites allow leashed dogs to join you, along with many formal gardens. There's also plenty of beautiful countryside to explore, from the Italian Alps to Italy's rugged coastline and islands.
Read more about travelling with a dog in Italy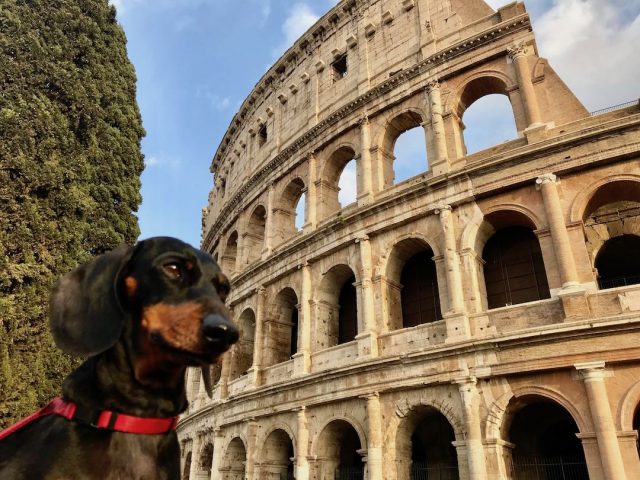 Netherlands
The laidback attitude of the Dutch extends to a welcoming attitude to dogs. Dogs are allowed inside many restaurant and cafes. Or else just sit and dine at one of the many outdoor terraces dotted around the country.
When it comes to public transport, dogs of all sizes are allowed on public transport in Amsterdam for free, plus there's only a €3.30 charge for all-day travel by larger dogs on trains elsewhere in the country. Go for a stroll along Amsterdam's famous canals or visit the tulips at Keukenhof in spring time.
If you're in the United Kingdom, it's easy to visit the Netherlands for a quick break along with your dog. Choose between the Stena Line ferry from Harwich to Hook of Holland, the P&O ferry from Hull to Rotterdam or the DFDS ferry from Newcastle to Amsterdam, all with pet-friendly cabins.
Read more about travelling with a dog in the Netherlands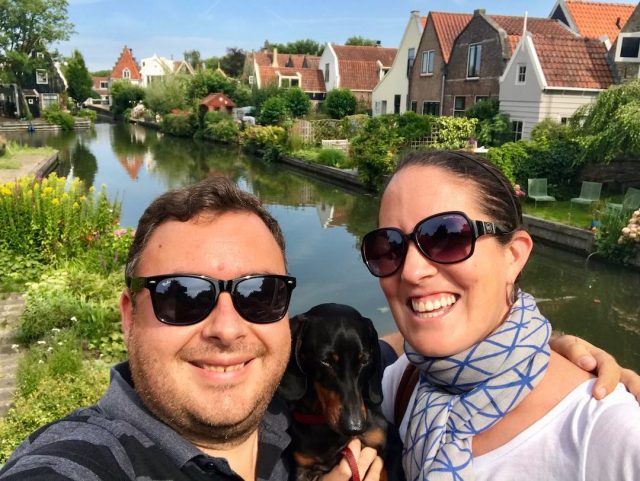 Slovenia
When people quiz me on my favourite country in Europe, I often answer Slovenia. This gem tucked away in between its more famous neighbours of Italy and Croatia is home to stunning natural scenery, plus welcoming people, many whom speak English.
This welcome extends to dogs, with many places quite dog-friendly, whether restaurants or tourist attractions; even the zoo in Ljubljana allows pet dogs to accompany you! In particular I enjoyed staying near Lake Bled with my dog and exploring the wonderful lakes, rivers and mountains of the region.
Read more about travelling with a dog in Slovenia
Switzerland
Switzerland is another contender for the most dog-friendly country in Europe. Its wonderful public transport system naturally allows dogs, plus the majority of its hotels and restaurants.
Head to its mountains in either summer or winter with your pup. We experienced the best of both worlds by heading up Jungfraujoch with our small dog in August (with his ride on the trains completely free, although this has since changed), to have some adventures in the snow.
Read more about travelling with a dog in Switzerland
You May Also Like
About the Author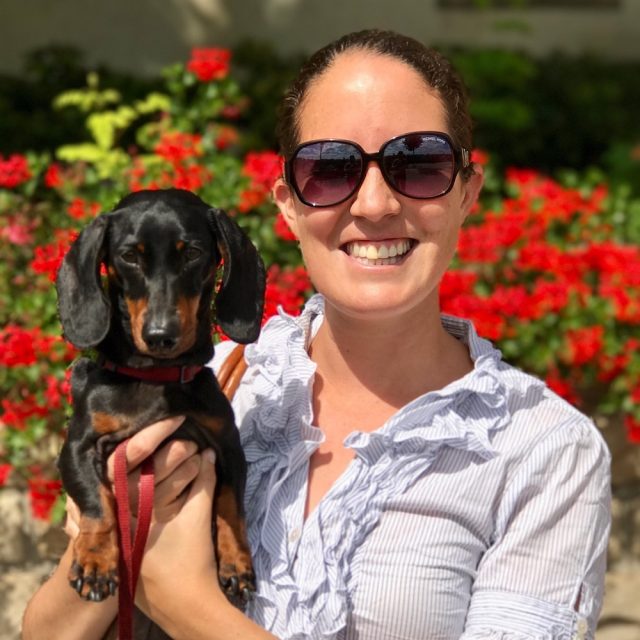 Shandos Cleaver is the founder of Travelnuity: Dog-Friendly Travel. She has travelled extensively with her Miniature Dachshund, Schnitzel, including to 33 countries across Europe, every state and territory of Australia except Tasmania, and 10 of the United States. She's passionate about providing inspiration and information to others wanting to travel with their dogs, whether close to home or internationally.
Inspired? Pin this to your Pinterest board!