One of the best things about travelling around Europe with a dog is that you don't need to visit a vet and fill in paperwork to travel between many countries, unlike in other parts of the world. This is thanks to many of the countries in Europe belonging to the European Union (or EU for short) and its single set of rules making it easy for pets to travel around the EU and a handful of other countries.
But what preparations are required to travel with your dog in between EU countries? Which border crossings does this apply to? And what about the rules for travelling with your dog between other countries? I take you through all the rules for dog travel between European countries.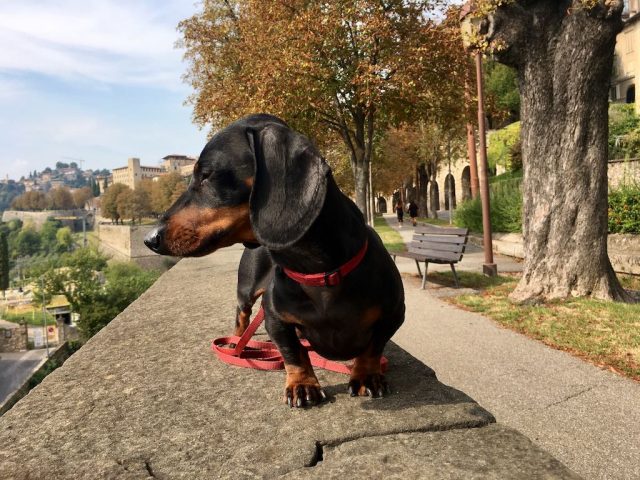 When travelling between countries within the EU and a number of "related" countries, this page sets out the requirements for your dog. Essentially, your dog needs to be microchipped, have been vaccinated for rabies at least 21 days ago, and have a pet passport. For a handful of countries, there is also the requirement for the dog to have a worming treatment.
What Countries are in the European Union?
Currently, there are 27 countries in Europe that are part of the EU. These countries are: Austria, Belgium, Bulgaria, Croatia, Cyprus, Czech Republic, Denmark, Estonia, Finland, France, Germany, Greece, Hungary, Ireland, Italy, Latvia, Lithuania, Luxembourg, Malta, Netherlands, Poland, Portugal, Romania, Slovakia, Slovenia, Spain, and Sweden.
Additionally, since the United Kingdom transitioned out of the EU following Brexit, Northern Ireland is still counted as part of the EU for the purposes of pet transport.
The EU counts a small number of other countries and territories as applying rules equivalent to the EU for the transportation of pets. The same rules apply for dogs crossing from these countries into EU countries. The pet passport can be either an EU pet passport or a pet passport issued by one of these countries.
These countries are also referred to as "Part 1 listed" countries and are listed on this page in the top table. These seven countries and three territories are: Andorra, Faroe Islands, Gibraltar, Greenland, Iceland, Liechtenstein, Monaco, San Marino, Switzerland and Vatican City State. Additionally, Norway is included.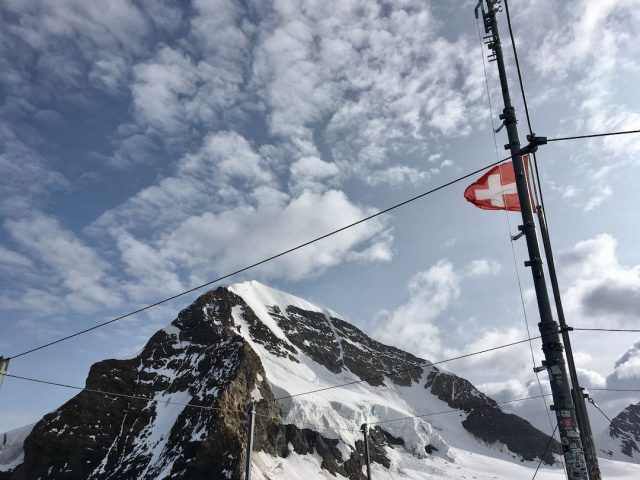 Note however that more onerous conditions may apply for transporting pets back into some of these countries! This is the case for both the Faroe Islands and Iceland. The Faroe Islands only allows pets to be imported if you intend to stay for longer than three months, while Iceland requires a 14-day quarantine period and pets can only be imported from a short list of approved countries.
What Countries Require a Worming Treatment?
For a handful of the EU and related countries, a worming treatment is required to be administered to your dog by a vet, before arriving in the country. This is also referred to as the "treatment against Echinococcus multilocularis". It needs to be administered between 24 hours and five days before arrival and recorded in your pet's passport.
This is required for dogs travelling to: Finland, Ireland, Malta, Northern Ireland and Norway and the United Kingdom. Note that this treatment is not required for dogs travelling in between these countries, such as between Northern Ireland and Ireland.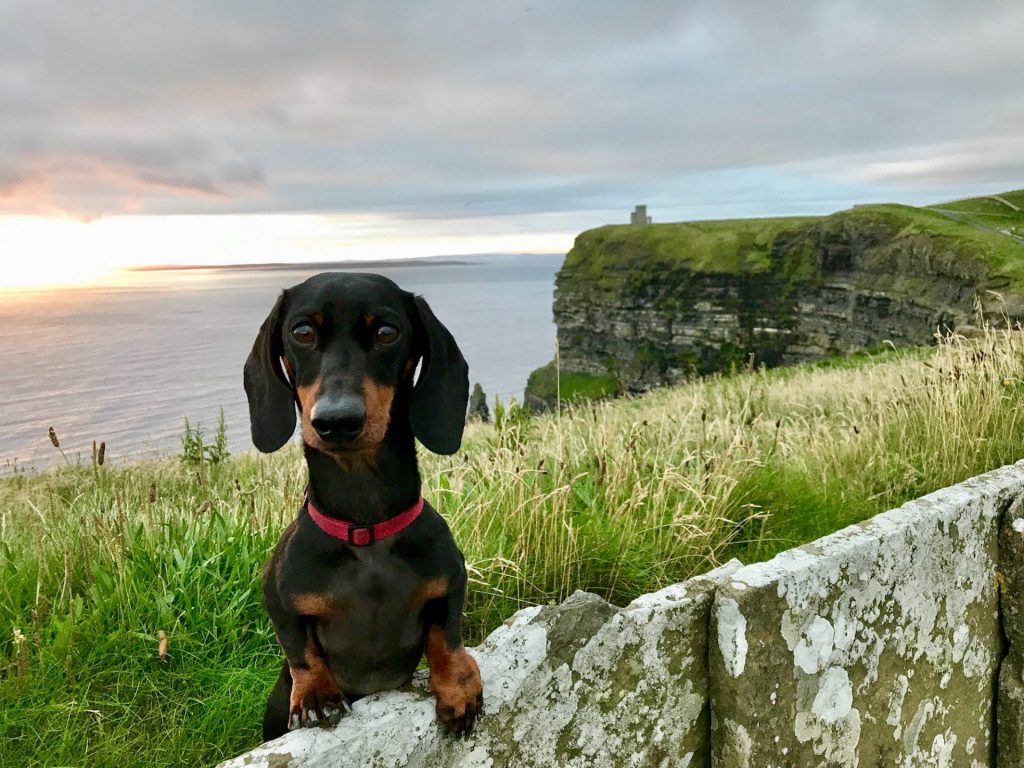 Do Pets from Other Countries Require a Pet Passport?
If you travelled from outside of the EU with your pet, you would have required an animal health certificate or "Annex IV" to enter the EU. If you initially entered one of the related countries, you would have likely used the same or a similar form.
When you arrive in Europe, you should try and get this stamped by customs. Even if it isn't stamped, you should hold onto it during your travels around Europe. This certificate is then valid for travel within the EU for four months after your entry and should be shown in place of an EU pet passport.
Alternatively, you may be interested in getting an EU pet passport for your pet. The pet passport makes it easier to return to Europe with your pet. (You don't need to have an Annex IV completed, unless your pet has been vaccinated outside of the EU.)
If you need to have a worming treatment done by a vet, it's easiest to get an EU pet passport at the same time. (This is what I did before travelling to the UK with my dog, prior to Brexit.)
Are Pet Passports Really Checked?
Just like human passports are often not checked when travelling in between the Schengen countries, pet passports are generally not checked when travelling within the EU and these related countries, at least when not flying. Although there is always the expectation that your pet does have a passport and it may be checked!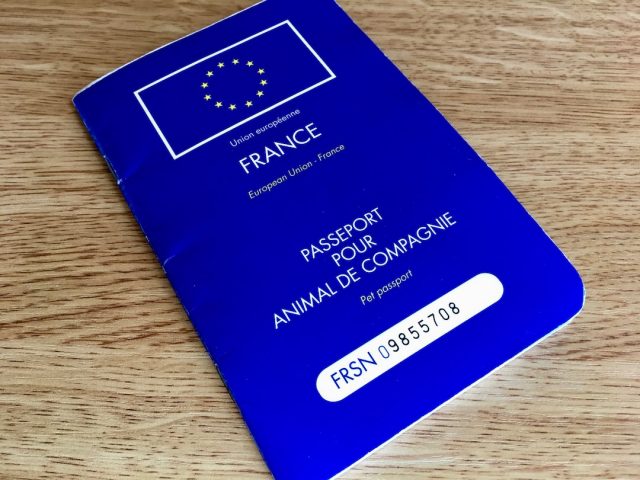 Other than when checking into flights, our pet passport was only checked when we travelled to Malta, plus when we travelled to the United Kingdom prior to Brexit. Malta is one of the countries that is quite stringent with the importation of pets, and I recommend reading my specific guidelines for how to take your dog to Malta.
I've also heard of someone being turned down for boarding a ferry to Corsica from mainland France, as their dog's rabies vaccine wasn't up-to-date.
On the other hand, despite also needing a worming treatment for dogs travelling to Finland and Norway, our dog's passport wasn't checked on either occasion, both at a road crossing and when boarding a ferry.
Any Additional Requirements for These Countries?
Generally, I've assumed that there are no additional requirements for pets travelling into any of the EU countries. However, this is not always the case.
For instance, when travelling to Malta you also need to advise the country in advance of your pet's arrival, so that they can be checked by a vet on arrival. As Malta doesn't have any land borders, you'll likely be reminded of this if booking a flight or ferry trip to the country with your dog. I've covered the whole process in my guide to travelling to Malta with a dog.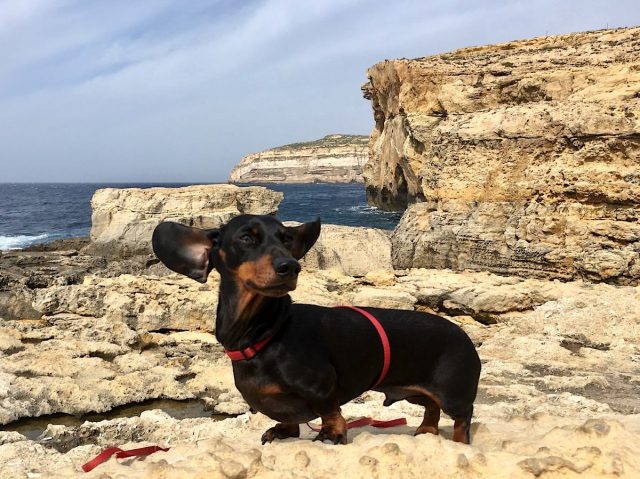 Sweden also has the requirement to advise the country of your dog's arrival, but only at the customs declaration point or through an online form, with no need to do it in advance. I didn't actually find out about this until I was leaving the country, and luckily didn't suffer any consequences. I cover this fully in my guide to travelling in Sweden with a dog.
I'm not aware of any other EU country that has any additional requirement, but I recommend double-checking the individual country websites listed here, if in doubt. When it comes to related countries, as I mentioned above both the Faroe Islands and Iceland have quite strict entry procedures.
What About Puppies?
There are some exceptions to the rabies vaccination requirements for young animals that are too young to be vaccinated. I don't recommend travelling with animals so young for a holiday, but if they are crossing the border to go to their new home refer to the EU regulations.
Travelling into the EU from Other European Countries
If you are travelling into an EU country or one of the related countries from another European country, the rules are more complex and similar to travelling to Europe with your dog from elsewhere in the world.
Depending on what country you are travelling from, a rabies titre test may or may not be required. Additionally, an animal health certificate or "Annex IV" will be required if you don't have a pet passport from the EU or a related country.
Which Countries Require a Rabies Titre Test?
If you are travelling into the EU from these European countries, a rabies titre test is required: Albania, Armenia, Azerbaijan, Georgia, Moldova, Montenegro, Serbia, Turkey, Ukraine.
A rabies titre test is not required for "Part 2 listed" countries, as listed on the bottom table on this page. These five European countries are included: Belarus, Bosnia and Herzegovina, North Macedonia, Russia, United Kingdom (including Guernsey, Isle of Man and Jersey).
What are the Requirements of the Rabies Titre Test?
There are a number of rules stipulated by the EU for the administration of a rabies titre test, if your dog requires one to travel to the EU.
The sample for the test needs to be collected by an authorised veterinarian at least 30 days after your dog is vaccinated for rabies. The sample needs to be tested in an EU approved laboratory. Assuming a sufficient level of antibodies are detected (0.5 IU/ml or greater), you then need to wait three months after the sample collection date to enter the EU.
The rabies titre test though remains valid for the life of your pet, as long as they always receive their rabies vaccine booster shot before the previous one expires.
What About Pets from the EU?
If your pet is originally from the EU, it is advisable to get a rabies titre test done before leaving the EU. In this case, there is no waiting period applied. You can immediately travel back to the EU without waiting for three months after the rabies titre test. There is a section in the EU pet passport for recording your dog's rabies titre test.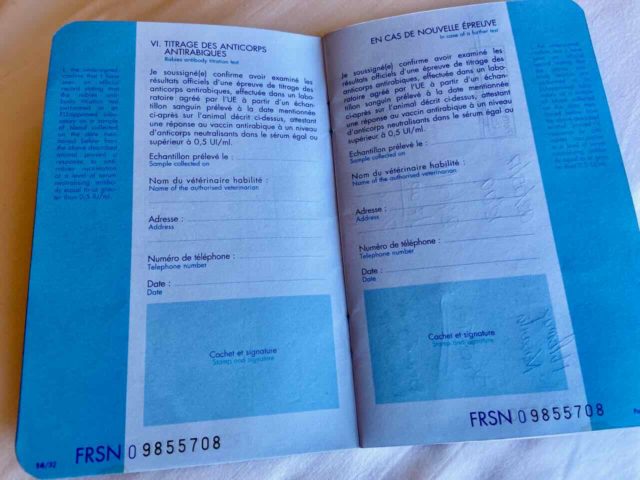 As noted above, the rabies titre test remains valid for the life of your pet, as long as they receive their next rabies booster shot before the previous one expires. If this doesn't occur, your pet will require another rabies titre test (hence the room for recording multiple tests).
Is the Paperwork Really Checked?
During my travels around Europe, I didn't actually make it to any of these countries. At first I wasn't sure of the requirements for dogs travelling in between the countries (and didn't realise that my rabies titre test from Australia was valid), and then I later ran out of time. So, I don't have personal experience at travelling between these countries and the EU.
However, I have been informed by other travellers, that paperwork is not always checked when travelling from these countries into the EU. This includes travelling from Serbia into Bulgaria. However, it is advisable to always comply with the regulations and expect that paperwork may be checked.
If you go to cross the border and you haven't had the rabies titre test done for your dog, there is a long waiting period. Especially if your dog is originally from within the EU and could have skipped the waiting period entirely!
What Entry Points are Allowed?
If you are entering an EU country or any of the related countries with your dog, you are required to enter at specific entry points, where your dog's paperwork can be checked. These are known as "Travellers' points of entry", and may include airports, shipping ports and land border crossings.
To view the list of relevant entry points for each country, click here.
Travelling out of the EU to Other European Countries
When travelling from a country in the EU or one of the related countries to other countries in Europe, the list of requirements differs between different countries. You should check the requirements for the individual country.
Often it is sufficient to assume that travelling with your dog's EU pet passport and an up-to-date rabies vaccine is sufficient, but this is not always the case.
At the moment, I have not yet travelled personally with my dog to these countries or investigated the details of the rules for most countries. As I investigate each country, I will list them here.
A handy initial place to check the rules is PetTravel.com, but always check the relevant government website to double-check your have the latest rules and the full details required.
Importing a Dog to Serbia
The rules to import a dog to Serbia are quite similar to the rules for importing a dog to EU countries.
For dogs being imported to Serbia from EU countries and the related countries, the rules are listed at the top of this page. Your dog needs to be permanently identified (such as by a microchip), vaccinated against rabies, comply with comply with any preventive health measures for other diseases, and be accompanied by either a passport or a health certificate, quite similar to the EU health certificate.
There are also rules listed for both Part 2 listed countries (as per the EU legalisation) and unlisted countries (generally higher risk countries). For unlisted countries, a rabies titre test is also required, performed by an EU approved lab, followed by a waiting period of three months.
Importing a Dog to Albania
The rules to import a dog to Albania are again relatively simple and similar to those for importing a dog to EU countries. The more complicated part is making sure you can re-enter the EU with your dog from Albania!
Your dog needs to have a microchip, be vaccinated against rabies (with 3 year vaccines recognised) and have a bi-lingual health certificate. For more information, see the guide put together on World Wide Walkies, along with plenty more tips about visiting Albania with a dog.
Importing a Dog to Turkey
The rules to import a dog to Turkey are not that clear, with different interpretations on different websites. At a minimum, your dog needs to be microchipped and vaccinated against rabies, at least 30 days in advance.
It is likely the 3-year rabies vaccine isn't recognised, so make sure you dog has been vaccinated in the last year. Additionally, a rabies titre test may or may not be required. Read my full discussion on the rules for travelling to Turkey with a dog.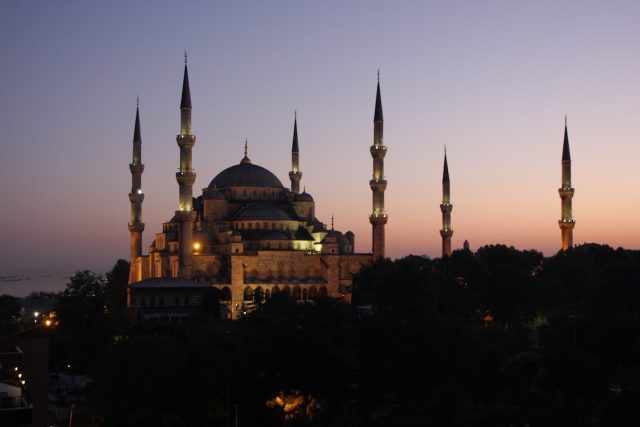 Is the 3-Year Rabies Vaccine Recognised?
Within the EU countries, the 3-year rabies vaccine is recognised. This means that if your dog receives a 3-year rabies vaccine, your dog does not need a booster shot for another three years. However, there are some countries around the world that only recognise 1-year rabies vaccines, and required your dog to have a booster shot yearly.
The following European countries require a yearly rabies vaccine (according to my investigations): Belarus, Moldova, Montenegro, Russia, Turkey, Ukraine.
You May Also Like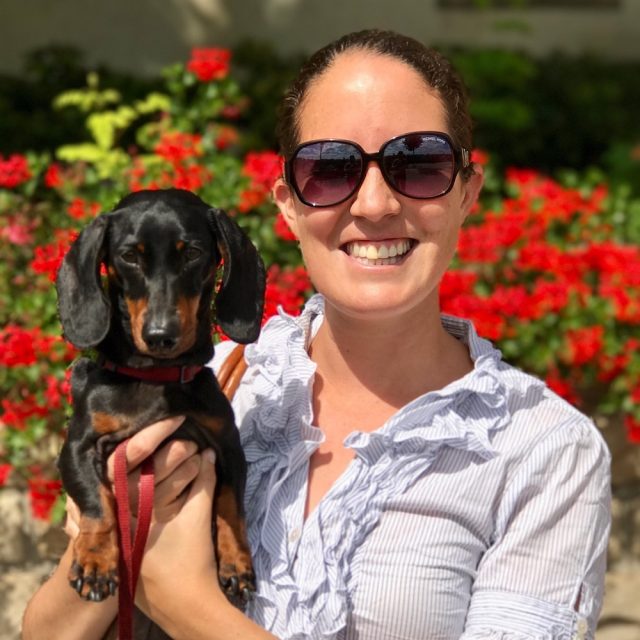 Shandos Cleaver is the founder of Travelnuity: Dog-Friendly Travel. She has travelled extensively with her Miniature Dachshund, Schnitzel, including to 33 countries across Europe, every state and territory of Australia except Tasmania, and 10 of the United States. She's passionate about providing inspiration and information to others wanting to travel with their dogs, whether close to home or internationally.
Inspired? Pin this to your Pinterest board!