Last time that I was travelling around Europe with my dog, I would have loved to also visit Turkey. However, I wasn't sure it was feasible to visit Turkey with a dog, and there were so many other places we could visit more easily, that we didn't end up visiting Turkey with our dog.
However, next time I'm in Europe I definitely want to road trip around Turkey, bringing along my dog. So, I've looked into whether it's possible and how dog-friendly it is to travel in Turkey with a dog. If you're looking at visiting Turkey with your dog, read on…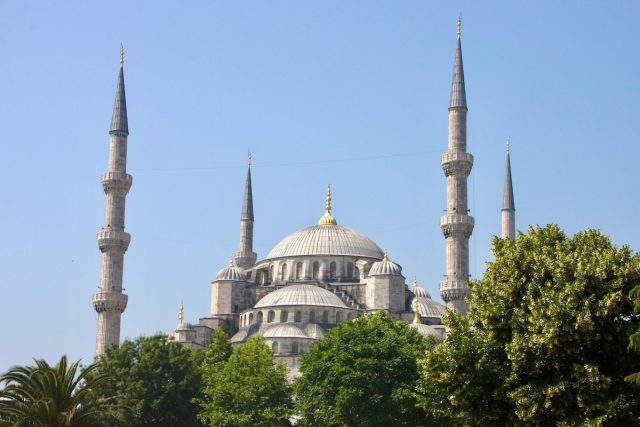 Importing a Dog to Turkey
Turkey isn't a member of the European Union, so it has its own rules for importing pets. Unfortunately, the rules aren't that clear, and the interpretation is different on different websites, even between the USA, Canadian and UK government guidelines.
I did manage to dig out these rules on a Turkish government website, including a health certificate, but there's not an English version and my Google translation wasn't that clear. Here's what I've been able to determine…
Firstly, your dog will need an ISO-compliant microchip, before you start the process. Your dog will then need a rabies vaccine, at least 30 days before arriving in Turkey. Some sources say that Turkey doesn't recognise the 3-year rabies vaccine, so this should have been done in the last 12 months, or else you also need a rabies titre test (see below).
The most confusing part of the process is the rabies titre test. Some sources say this is only required if your dog hasn't been vaccinated for rabies, or if they were given a 3-year vaccine over 12 months ago. Other sources say that it is required, and needs to have been done at least 3 months before arrival. (Similar to travelling to the EU from a high rabies country.)
I best liked the description on this website that there is inconsistent treatment of this aspect, and it's basically "optional"! Other websites also mention that if you haven't done this, there is a home quarantine option.
To cover all possibilities, I recommend having the rabies titre test done with your dog, at least 3 months beforehand, at an EU-approved laboratory. This test will also be required if you travel to the EU after Turkey (see more information below).
Next up, is a health certificate required? If you are travelling from the US, have your vet use the health certificate on the USDA APHIS website. This will also be need to be certified by USDA APHIS, no more than two calendar days prior to your departure to Turkey. Once in Turkey, this will then be valid for four months or until the rabies vaccine expires.
If you are coming from Europe, the situation is not clear. Speaking to someone who travelled to Turkey from the UK (firstly taking a ferry to Amsterdam, then flying to Turkey with their dog in the cabin), they had their vet stamp their pet passport (where their dog's rabies vaccine and titre test results were already recorded).
Plus their vet completed the UK DEFRA export health certificate for Turkey. But, these were never looked at. (More on this below!)
Is anything else required? It's not that clear… Some sources say that both external (flea/tick) and internal (worming) parasite treatments are required. These are listed on the Turkish health certificate, but there are no details given as to how close to departure they are required.
Base your decision on whether any information is given on your country of export (e.g. USA, Canada, UK government websites). To be safe, have your vet complete these and record on the health certificate or in their EU pet passport.
Additionally, some websites state that other common dog vaccines are required. This includes canine parvovirus, leptospirosis, hepatitis and canine distemper. But this is not mentioned on the Turkish health certificate, so are probably not required. However, it is advisable to have your dog up-to-date on their vaccines before travelling.
Banned Dog Breeds in Turkey
Before undertaking this preparation, make sure that you dog is not banned for entry to Turkey. A large number of dogs are included, including pit bulls and staffys.
This is the full list: Pit Bull Terriers, Japanese Tosa, American Pit Bull Terrier, Bull Terrier, American Staffordshire Terrier, Dogo Argentino, Fila Brasileiro, Rottweiller, Staffordshire Bull Terrier, Neopolitan Mastiff, Spanish Mastiff, Dogue de Bordeux, Roman Fighting Dog, Bandog Tosa Inu, Mastiff, Tibetan Mastiff or similar, mongrel breeds.
If in doubt, contact the Turkish authorities.
Arriving in Turkey with Your Dog
It's possible to arrive in Turkey with your dog at an airport, port or land border, I couldn't find any restrictions on entry points.
On multiple sites, it is stated that on arrival you need to present your dog at customs clearance, including your own passport. A vet will check over your dog to see that they are in good health. I also came across some mentions that you need to arrive by 11:30am, to ensure same-day customs clearance.
However, in the case of the person I mentioned above from the UK who flew with their dog in the cabin from Amsterdam to Turkey, neither their dog or paperwork were checked at all.
Perhaps the checks only apply only for dogs in the hold or cargo? In any case, I'm not certain of the process, but always be prepared with your paperwork and be prepared for a potential wait.
Returning to the EU from Turkey with a Dog
If you intend to return to Europe with your dog from Turkey, or even if you are travelling elsewhere but might possibly be transiting through an EU country, also be prepared for the rules to travel with a dog to the EU from Turkey.
As you need these for Turkey, you'll already have a microchip and a rabies vaccine at least 21 days beforehand. (Make sure this is still valid for your return, or get a booster shot.)
But you'll also need a rabies titre test to head to the EU with your dog, as Turkey is not in the exempt list of countries. It is best to get this before leaving the EU, at a EU-approved laboratory, so there is no waiting period. (Otherwise a three-month waiting period would apply if you have it done in Turkey.)
As this is probably also required to enter Turkey with your dog, just have this done three months before heading to Turkey. For entering the EU, this result does not ever expire, as long as you keep your dog's rabies vaccination up-to-date.
When leaving Turkey, you technically need to have an export certificate, issued by the Agriculture Ministry. However, this is rarely asked for.
Flying to Turkey with a Dog
It's easy to fly to Turkey with a dog, with multiple Turkish airlines accepting dogs, as well as many of the other airlines that fly to Turkey.
The flag-carrier airline of Turkey is Turkish Airlines, which has a very extensive network worldwide. Turkish Airlines permit dogs both in the cabin and in the hold.
For pets flying in the cabin, a maximum weight of 8kg including the carrier bag applies. There is a charge of 70 TRY (about €11) for pets in the cabin on domestic flights, while on international flights the fee depends on the excess baggage calculations, with a minimum of $70 USD.
For dogs in the hold, on international flights the charge is also based on excess baggage fees, and is a minimum of $140 USD. On domestic flights, there is a charge of 110 TRY for 9-15kg dogs, 170 TRY for dogs over 15kg.
Pets need to be booked at least 6 hours in advance, with payment at the airport. Turkish Airlines also has a list of dangerous dogs that they do not carry. For their full pet policy, click here.
Pegasus Airlines is a Turkish budget airline that operate both domestic routes, plus fly to and from Turkey from a wide range of European destinations, mainly in western Europe.
They permit dogs in the cabin on both domestic and international routes, except for on flights to the UK, UAE and Qatar. On domestic flights there is a fee is 70 TRY (about €11), with a charge of $50 USD for international flights.
Pets in the hold are only permitted on domestic flights, not on international flights to Turkey. There is a charge of 150 TRY for dogs 8kg to 15kg, and 215 TRY for dogs over 15g. For their full pet policy, click here.
Note that the budget airline Onur Air does not accept pets.
Travelling around Turkey with a Dog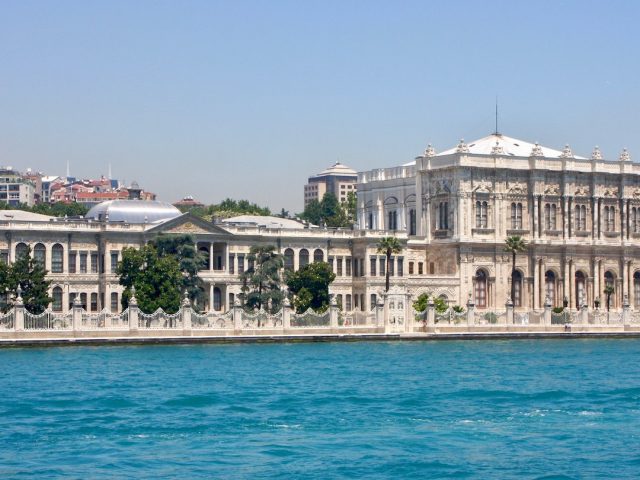 As I detailed above, it's easy to fly around Turkey with your dog, with pets permitted in both the cabin and hold on domestic flights operated by Turkish Airlines and Pegasus Airlines, for a reasonable cost.
When it comes to shorter distances, if you're travelling with a small dog, you'll be able to catch the trains operated by TCDD (Turkish State Railways). Small pets in a cage, light enough to be carried, are permitted, as long as they don't create a nuisance.
You'll need to carry your pet's ID card and health certificate (e.g. EU pet passport), plus you might need to buy them a half-price fare. (It isn't clear whether this is only if you want an additional seat – double check at the station.) The full details are listed here(in Turkish only).
However, if you're travelling with a larger dog or to destinations not accessible by train, it'll be best to hire a car. (Larger dogs are not permitted on trains, plus dogs are only permitted in the luggage compartment on buses, which I don't advise.) The quality of roads in Turkey is high, similar to roads elsewhere in Europe.
Finally, if you're taking ferries in Turkey, dogs are permitted on open-air ferries on the outside deck. Small dogs need to be in a cage, while larger dogs require a leash and muzzle. Double check the type of ferry you will be catching before booking, plus any extra rules.
Finding Dog-Friendly Accommodation in Turkey
Turkey doesn't have as many dog-friendly accommodation options as some European countries, but there are still plenty of options. When I compared the percentage of dog-friendly hotels in different European cities, about 10% of hotels in Istanbul allow dogs, similar to the percentage in London or Amsterdam. But as there's a lot of hotels in Istanbul, the raw number of dog-friendly hotels is quite high.
As only a minority of hotels and other accommodation accepts pets, make sure you book ahead, especially in destinations without many accommodation options and at peak times.
Dining Out in Turkey with a Dog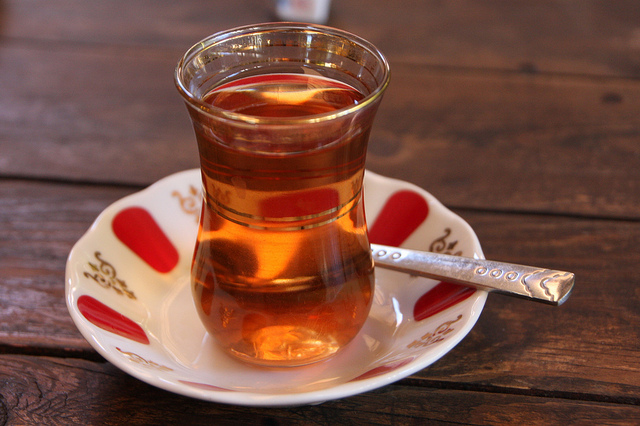 I expected that restaurants in Turkey wouldn't generally allow dogs inside, and there may even be issues with dogs at some outdoor terraces. (I've discovered a few kebab shops elsewhere in Europe that didn't allow dogs outside, and dogs were generally not welcome inside restaurants in Greece.)
However, based on reports from other visitors to Turkey, some restaurants do allow dogs inside. This doesn't apply to all restaurants, so always ask in advance. And if the weather is nice in the warmer months, it's best to simply dine outside, again checking in advance.
Don't Forget Your Turkish Visa
Finally, before heading to Turkey with your dog, don't forget to also organise a Turkey visa for yourself. For many countries, you will need to apply for a visa online in advance, with the option to get a visa on arrival no longer available.
Countries that require a visa in advance include the following: UK, Spain, Portugal, Netherlands, Belgium, Austria, Poland, Croatia, Malta, Norway, USA, Canada, Australia.
The easiest way to apply for your visa is at eVisa Turkey. If you've left it to the last moment, select to submit an urgent application, which has an average response time of just 14 minutes!
You May Also Like
Inspired? Pin this to your Pinterest board!