When travelling with your dog, one of the biggest non-negotiables is finding somewhere they are allowed to stay. And after visiting over 30 different countries in Europe and countless cities, large and small, we've found this to be easy in some places but downright difficult in others.
But rather than just reflect on our own experience, which has been subject to our small budget and whether it's peak or low season, I thought I'd research some concrete data on how many pet-friendly hotels there are in different cities across Europe.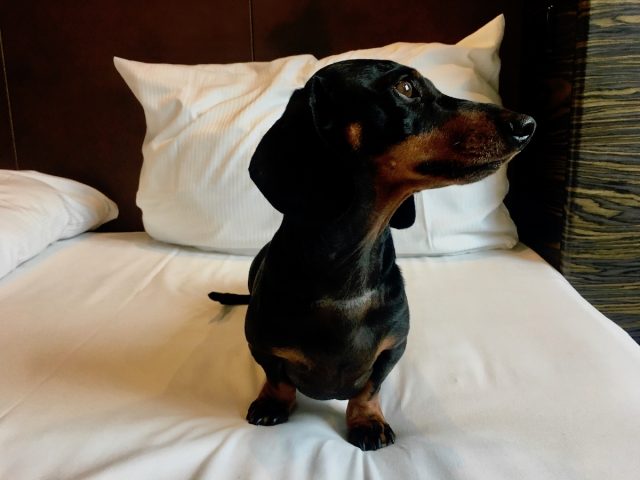 Methodology
To come up with these figures, I used the Booking.com hotel listing website, as it displays the number of hotels in a city and the number of hotels remaining after applying a filter. All searches were done on the 21st August 2018.
After searching for a city, without specifying any dates, I then filtered by Property Type. Mainly to ignore the large number of Apartment listings in some cities, I filtered to just show Hotels, Guesthouses and Bed & Breakfasts.
To then determine the number of pet-friendly hotels, I then filtered by Pets Allowed under Facilities. I didn't look at the conditions attached to this (such as Pets on Request only, or whether charges apply.)
Which European Cities Have the Most Pet-Friendly Hotels?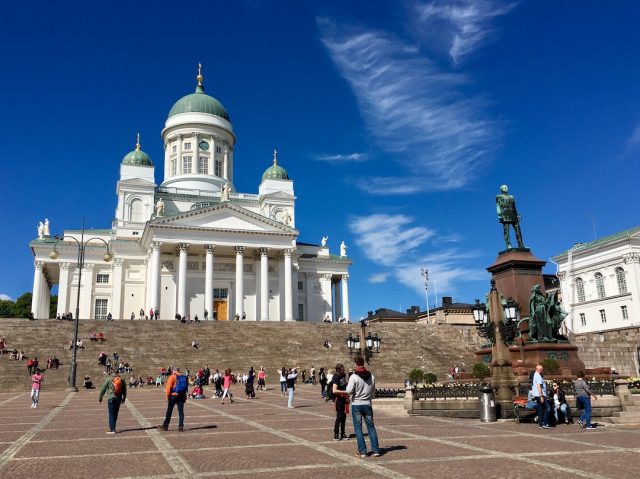 The city that came up on top, with a surprising 84% of hotels listed allowing pets, was Helsinki. I was surprised, as I recently stayed in Helsinki and didn't find it that easy to find a place to stay that allowed pets.
Although that probably has more to do with my small budget and the expensive accommodation prices in Helsinki. Plus the total number of hotels (and Airbnbs and similar) is quite small.
(Also, the other Nordic countries don't follow suit, with Stockholm, Oslo and Copenhagen having a lower 44% to 41% of properties that allow pets.)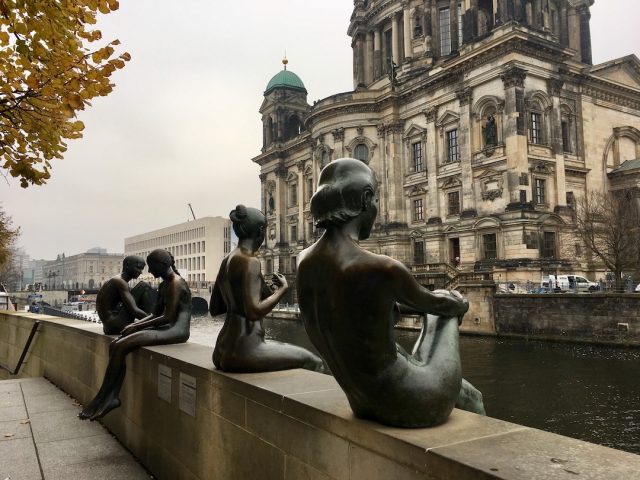 After Helsinki, come the German-speaking cities of Zurich (75% pet-friendly), Berlin (70%), Munich (also 70%) and Vienna (64%). I'm not at all surprised by this, as I've always found the German-speaking countries of Europe to be amongst the most dog-friendly countries. This applies not just to hotels, but restaurants, too.
Also coming in at 64% allowing pets is Bratislava in Slovakia, just a short one hour train ride from Vienna, but with far more affordable prices.
Which European Cities Have the Least Pet-Friendly Hotels?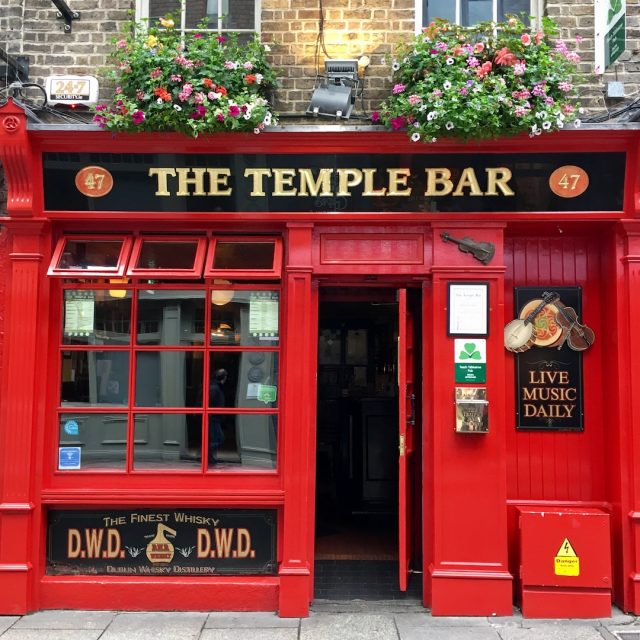 While in some cities the majority of hotels allow pets, such as the previously mentioned cities, in many cities it's only a small minority that will allow pets. It's surprising how much the percentages vary across Europe!
At the other end of the spectrum is Dublin, Ireland. In Dublin, a miserly 8 out of the 214 hotels, guesthouses and B&Bs listed on Booking.com allow pets – just 4%! It's certainly something to keep in mind when visiting. (Luckily there are also some pet-friendly Airbnbs.) In Ireland dogs were also not allowed inside restaurants only recently, a second dilemma.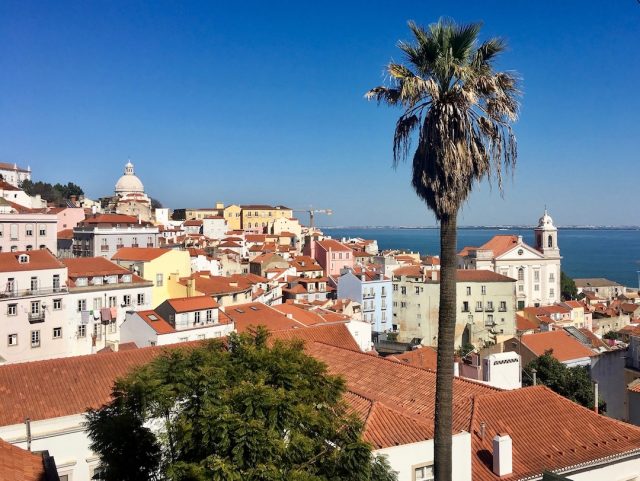 Other cities with a low percentage of pet-friendly hotels are Lisbon (6%), London (10%), Istanbul (10%) and Amsterdam (11%). I'm not surprised about Lisbon and Istanbul, as I know first-hand from visiting Portugal that it's not that dog-friendly (with no dogs allowed inside restaurants until a few years ago), and I've heard reports that Turkey is far from a dog-friendly destination.
London and Amsterdam are more surprising. At least both cities have a large number of properties to stay at, so there are still a fair few dog-friendly properties available (over 100 in each city).
The Full List
Here's the complete list of 40 European cities I researched, ranging from most dog-friendly to least dog-friendly (along with links to my guides on selected destinations):
Helsinki (Finland): 84% of properties allow pets (49 out of 58 properties)
Zurich (Switzerland): 75% (100 out of 134)
Munich (Germany): 70% (274 out of 392)
Vienna (Austria): 64% (248 out of 386)
Bratislava (Slovakia): 64% (71 out of 111)
Krakow (Poland): 62% (152 out of 244)
Prague (Czech Republic): 60% (411 out of 683)
Salzburg (Austria): 59% (86 out of 145)
Ljubljana (Slovenia): 55% (61 out of 111)
Tallinn (Estonia): 52% (49 out of 95)
Nice (France): 50% (100 out of 200)
Florence (Italy): 49% (490 out of 992)
Belgrade (Serbia): 49% (124 out of 252)
Riga (Latvia): 49% (70 out of 143)
Budapest (Hungary): 45% (183 out of 403)
Stockholm (Sweden): 44% (72 out of 165)
Oslo (Norway): 43% (34 out of 79)
Vilnius (Lithuania): 41% (56 out of 135)
Copenhagen (Denmark): 41% (46 out of 112)
Kiev (Ukraine): 31% (83 out of 266)
St Petersburg (Russia): 31% (450 out of 1473)
Brussels (Belgium): 28% (61 out of 216)
Sofia (Bulgaria): 28% (61 out of 216)
Moscow (Russia): 26% (267 out of 1013)
Bucharest (Romania): 25% (59 out of 236)
Sarajevo (Bosnia): 21% (62 out of 296)
Athens (Greece): 20% (67 out of 339)
Seville (Spain): 18% (38 out of 212)
Barcelona (Spain): 17% (118 out of 702)
Dubrovnik (Croatia): 13% (53 out of 420)
Amsterdam (Netherlands): 11% (101 out of 889)
Istanbul (Turkey): 10% (156 out of 1529)
Lisbon (Portugal): 6% (40 out of 661)
Dublin (Ireland): 4% (8 out of 214)
(As I side note, I ran the same search for my hometown of Sydney, Australia. Only 8 hotels out of 264 allow pets, a lowly 3%, lower than any of these European cities.)
Multiple Degrees of Pet-Friendliness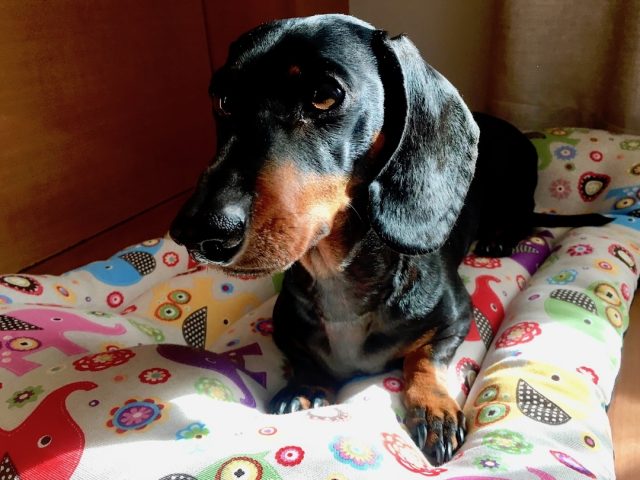 I should note that the above figures just look solely at whether the hotel is marked as allowing pets. (And usually I've found this to be correct: I've only booked one hotel through Hotels.com, which had recently stopped being pet-friendly and not yet had its listing updated.) But hotels can also vary in degrees of pet-friendliness in other ways:
Do they charge a fee for pets, and how much? I've generally found about 75% of hotels charge fees, but this varies from around €5-10 at budget properties to €50+ at luxury digs.

What types of pets are allowed? It's often assumed (and sometimes clearly stated) that only dogs and cats are allowed, or sometimes only dogs.

Are there size limits on dogs? Some hotels only accept dogs up to 5kg, sometimes more, so it's necessary to read the fine print or contact the hotel.

Are multiple dogs accepted? Some properties list a maximum of 1 or 2 dogs per room. Other hotels might not also welcome a large number of dogs in a single room.

Are all rooms dog-friendly, or only selected rooms that you need to request?
Are additional amenities provided for dogs, such as dogs bowls and food?
It'd be great to have some additional data on this, but as there's so many variations and often these questions can only be answered by directly contacting the hotel, it's outside the scope of this review. I'd expect though, partially based on personal experience, that the cities with more dog-friendly hotels are also more dog-friendly in these ways (reasonable charges and less restrictions).
How Dog-Friendly are Restaurants in these Cities?
Although I've visited most of these cities personally with my dog, it's much harder to judge how dog-friendly their restaurants are, specifically whether dogs are allowed inside. There's no central database where dog-friendly restaurants can be listed, in the same way as for hotels, although there are various listings from city to city.
Usually the only way to find out is to ask individual restaurants (often while you're standing outside with your dog, or in advance over the phone if you make a reservation). Plus, for the cities that I've visited in summer time, when it's natural to dine on the outdoor terrace, it's harder to know for certain.
Thus, while I provide guidance on whether dogs are allowed inside restaurants on this blog based on my experience and reports from fellow travellers, I won't be making up a list like this ranking cities.
How to Use This Information
Just because a city doesn't have many pet-friendly accommodation options, doesn't mean that you should skip visiting that city with your dog.
As long at you can find a single property that allows dogs and meets your other criteria, plus has vacancies, you're good to visit. However, if there aren't many dog-friendly hotels, I recommend that you book further in advance than you would normally, especially during peak periods.
On the other hand, if you're visiting cities where the majority of properties allow dogs, it's easier to make a last-minute booking.
Happy travels with your dog no matter which city in Europe you're visiting!
You May Also Like
Inspired? Pin this to your Pinterest board!