The United States is home to some spectacular national parks, from the Grand Canyon National Park in Arizona to the Great Smoky Mountains National Park in Tennessee and North Carolina. But what are the rules for visiting national parks in the United States with a dog?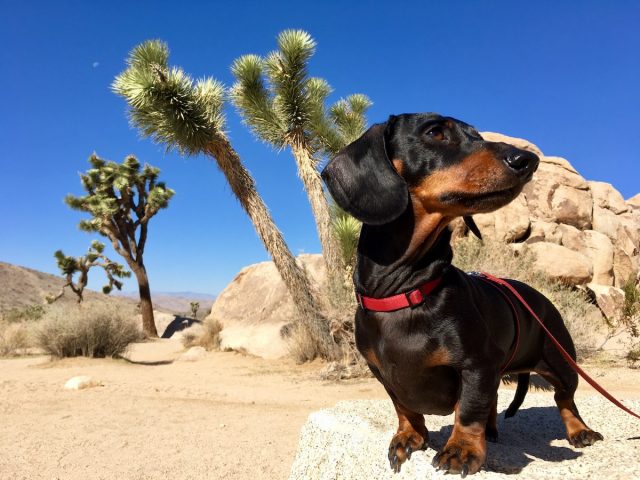 Are Dogs Allowed in National Parks in the US?
The United States has a fairly balanced approach to pets in national parks. In general, pets including dogs are permitted inside most (but not all) national parks, but with restrictions.
When visiting a national park with a dog, pets are most commonly allowed in developed areas (including inside your car and on paved walking paths), on some trails (although sometimes not the most popular hiking trails), and in many campgrounds and lodging facilities.
Pets are not permitted inside public buildings, in public transportation vehicles (including shuttle buses used in more popular parks), at designated swimming beaches and at other locations that differ from park to park.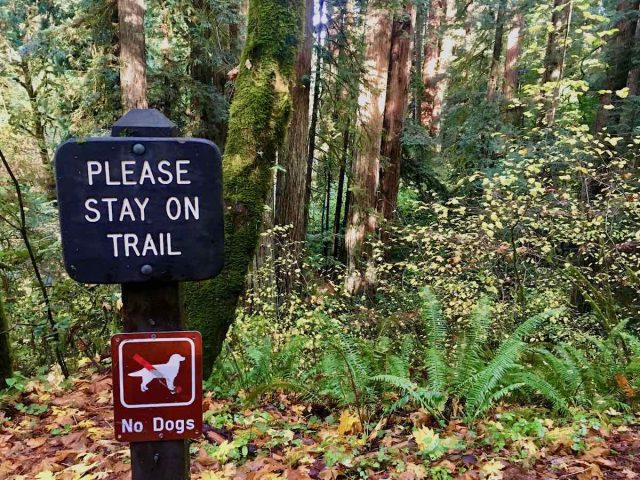 Dogs in national parks must also always be on a leash, not exceeding six feet in length, or else be crated. For more information on the rules that apply to pets in national parks, click here.
Which National Parks and Monuments Allow Dogs?
The US National Park Service website has a great map showing which national parks and monuments allow pet dogs, and which ones don't allow pets. Green dots denote parks that allow pets, although you should click on the link for each individual park's pet policy.
There are also meant to be red dots, showing parks that don't allow pets, but for some reason these were not displayed last time I checked the map – it's a bit temperamental!
Even if a park is marked with a red dot, I recommend viewing further details. Joshua Tree National Park in California is shown as a park that doesn't allow pets, but dogs are permitted in this park, at least in your car and within 30m of any road, picnic area or campground.
What Are the Most Dog-Friendly National Parks in the USA?
While dogs are allowed in many national parks in the United States, some parks are more dog-friendly than others.
For instance, the Petrified Forest National Park in Arizona is widely regarded as one of the most dog-friendly national parks, thanks to all its trails allowing pets. The park is even home to the first dog park in a US national park!
Tips for Visiting National Parks with a Dog
When visiting national parks that allow dogs, there are some ways that can improve the experience of both yourself and your pup.
For instance, when visiting some parks, it may also be better to visit the park with your dog outside of peak periods. Many of the more popular parks, such as Zion National Park, run shuttle buses during the peak season, with no private vehicles allowed.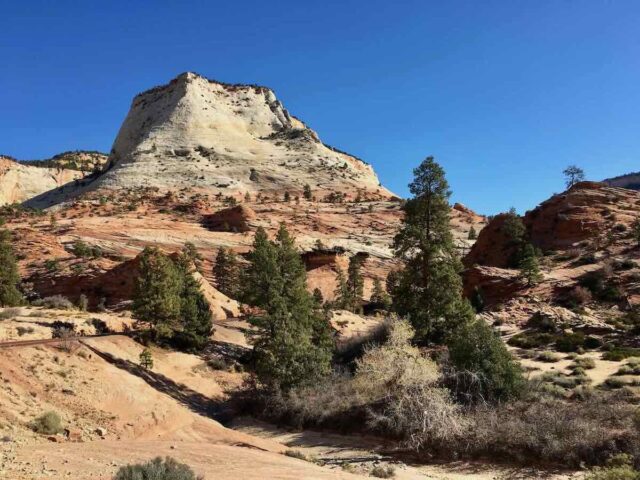 As pets are not permitted on these buses, it's better to visit during the off-peak season, when you can still drive around the park with your dog in your car.
Also keep in mind that many popular parks that restrict access to pets either have on-site kennels or can direct you to other nearby kennels, where your dog can spend the day while you're off on an adventure.
For instance, this is the case at the Grand Canyon National Park, where your dog can board at the South Rim Kennel, if you're wanting to hike below the rim of the canyon.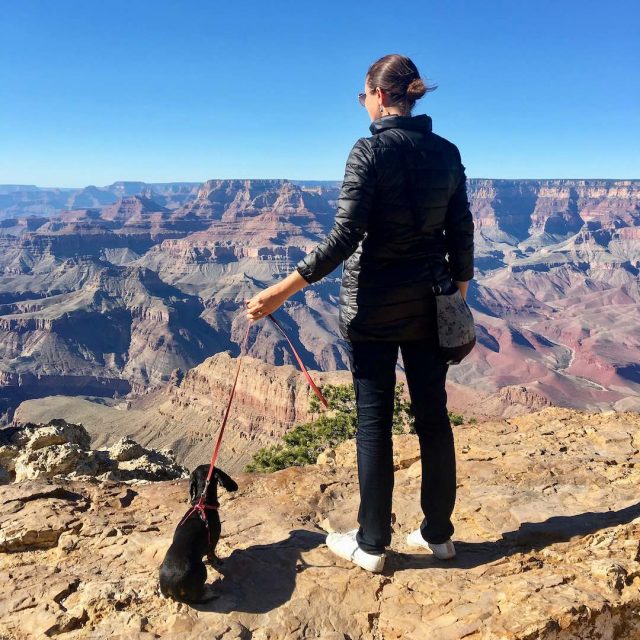 Dog-Friendly Guides to National Parks
I've put together dog-friendly guides to a number of national parks in the USA to help you when visiting with a dog:
You May Also Like