HAVE YOU EVER TRAVELLED WITH YOUR DOG?
Hi! I'm Shandos Cleaver and I've travelled to 35 countries around the world with my Miniature Dachshund, Schnitzel.
I've got lots of tips on travelling with a dog, from dog-friendly destinations to pet-friendly accommodation to flying with a dog. I hope I can inspire you to travel with your dog!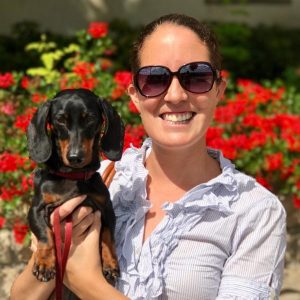 Ultimate Guides to Travelling with a Dog
Travelling in Europe, the United Kingdom, the USA or Australia for the first time with your dog?
Or about to fly with your dog or go on a road trip with your dog for the first time?
Get started with my ultimate guides to travelling with a dog.
Popular Posts on Dog-Friendly Travel
The most popular posts on Travelnuity
Latest Posts
Check out the latest posts published or updated on Travelnuity about dog-friendly travel