So you need a pet-friendly car rental, whether close to home or for a holiday on the other side of the Australia? Unfortunately, it's not as easy as hiring just any car, as not all rental car companies in Australia allow pets in their hire cars. But which rental car companies in Australia are actually pet-friendly?
To help you out (and myself!) I've reviewed the rental car policies of all major car rental companies in Australia, plus a few other popular companies. The policies vary from possibly pet-friendly to only with permission to an outright no. And because there's not many pet-friendly rental car options, I've also suggested some other alternatives that you might like to consider, at the end of this blog post.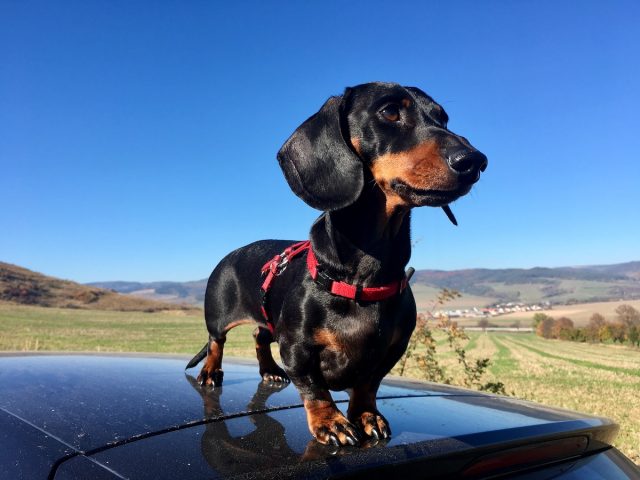 How to Find Out Whether Pets are Allowed
It can be difficult to determine if rental car companies allow pets. Generally their pet policies differ between countries, and when searching online it's easy to visit the wrong country's website.
When there are conditions about pets, often they're buried deep in the terms and conditions, if you can find them. If you do find a copy of the relevant terms and conditions, try searching for "pet" or "animal".
Alternatively, I recommend phoning the specific location you plan to rent from.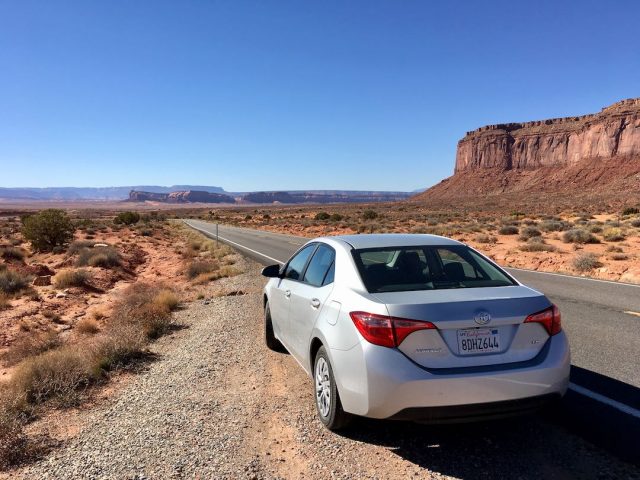 Does Avis Allow Pets in Rental Cars?
Avis Australia doesn't mention in their Terms and Conditions whether pets are allowed or aren't allowed in their rental cars. Surprisingly, there is not even a mention of cleaning fees charged for pet hair. The professional cleaning fee policy only refers to the clause about no smoking.
When I emailed Avis to find out their pet policy, I was informed that pets are allowed, but "it is at the discretion of the location manager". So, always call up and check with the location that you plan to rent from, and hopefully you will be allowed to bring along your pet. Plus, they also request the car to be returned "as found", otherwise you might be charged a cleaning fee.
The Verdict? Yes, depends on location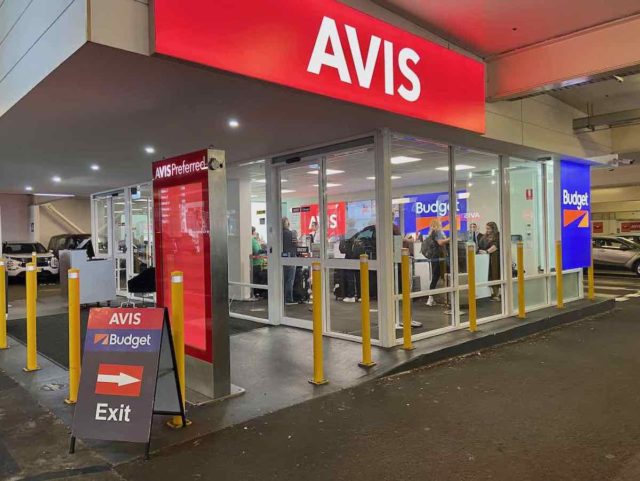 Does Bayswater Allow Pets in Rental Cars?
This popular Australian car rental company, with locations in Sydney and Perth, has the motto "no birds". Which also applies to other types of pets, with their FAQ clearly stating, "dogs, cats and other animals are not allowed in our cars". They also note "cleaning and damage charges apply".
The Verdict: No
Does Budget Allow Pets in Rental Cars?
When renting a vehicle from Budget Australia, whether you can bring a pet along depends on the location. On their FAQ, it is stated "each location will determine if they allow pets in the vehicles". I'm not sure how often in reality permission is granted or not.
I would recommend asking before making a booking, if necessary asking different locations if your first answer is no. They do also note, "if travelling with a pet is allowed there may be additional cleaning costs that apply".
The Verdict: Depends on location, a charge may apply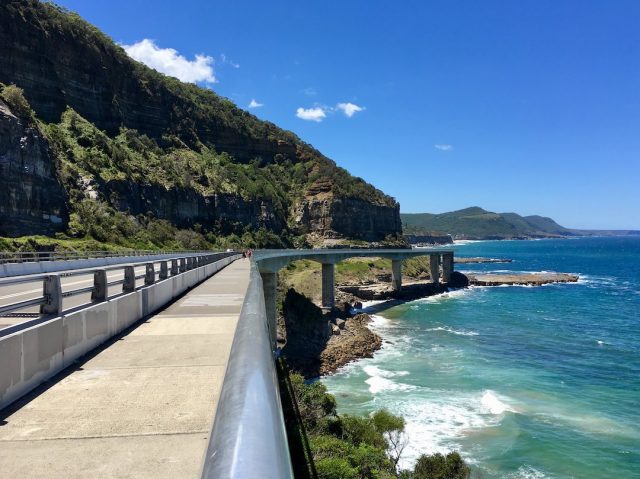 Does Enterprise Allow Pets in Rental Cars?
It wasn't clear on the Enterprise Australia website whether pets are allowed in their rental vehicles. There's no mention in their FAQ or their Rental Policies (that vary by location), and no Terms & Conditions document is located on their site, so I sent off an email.
The reply I got back was that yes, "pets are allowed in the rental vehicle as long as they remain crated". Additionally, "if the vehicle is returned with pet hair inside or soiled a cleaning fee may be applied." So, yes, Enterprise is pet-friendly!
The Verdict: Yes, if they remain crated, plus ensure the car is returned free of pet hair or soiling
Does Europcar Allow Pets in Rental Cars?
When I checked the Terms and Conditions for Europcar Australia, it states that animals are not allowed in their vehicles, "unless specifically approved by Us". There's also the typical clause that "additional cleaning charges may apply".
However, when I emailed them to clarify, I received the good news that pets are indeed allowed to travel in their cars. There's just the not surprising rule that "the vehicle has to be returned in the same condition as you've collected, otherwise you may be liable for a detailing fee if the car is returned with pet hair or damage caused by your pet".
So, while you may want to double-check with the specific location you are hiring from, yes, Europcar is a pet-friendly car rental company in Australia.
Just as well, as I always came across this article on their website about taking your pets in a Europcar rental car, which also implied that their vehicles are pet-friendly!
The Verdict: Yes, but you may also want to ask permission off the location you are using, plus ensure your vehicle is returned without any pet hair or damage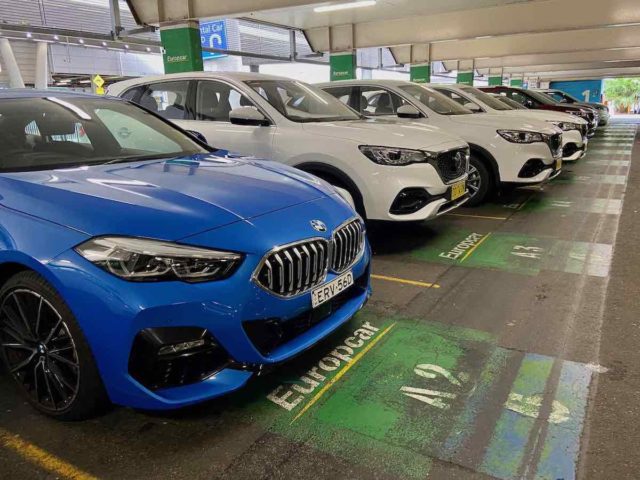 Does Hertz Allow Pets in Rental Cars?
Similarly to Avis, there is no mention of transporting pets and animals in the Terms and Conditions booklet of Hertz Australia. Although there is a mention in their FAQ that one of the reasons for a cleaning fee being charged is pet hair.
When I emailed Hertz for confirmation, I was informed that "most locations do not allow pets in the vehicles to my knowledge. This is due to allergy sufferers." It's not an outright no, but I recommend contacting the location where you will be renting from, and not having much hope.
The Verdict: Probably not, check with the location you are using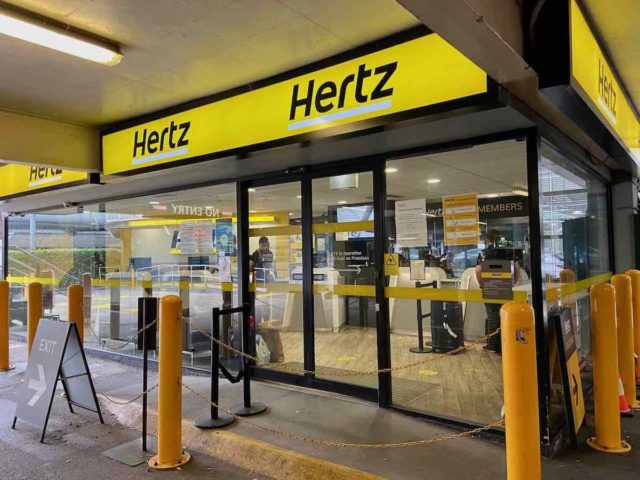 Does Sixt Allow Pets in Rental Cars?
The Sixt Australia policy on pets seems to be the same as for Europcar. Buried in their Terms and Conditions is the clause that the vehicle cannot be used for "transporting any animals, unless specifically approved by Us".
There is also the warning that "additional cleaning charges may apply", while elsewhere on their site is a mention of vehicle cleaning including due to "animal pollution".
These T&Cs are dated 2010, but are unlikely to have changed. I'm not sure how often permission would be granted. I emailed Sixt to confirm, but didn't receive a reply.
The Verdict: With permission, cleaning charges may apply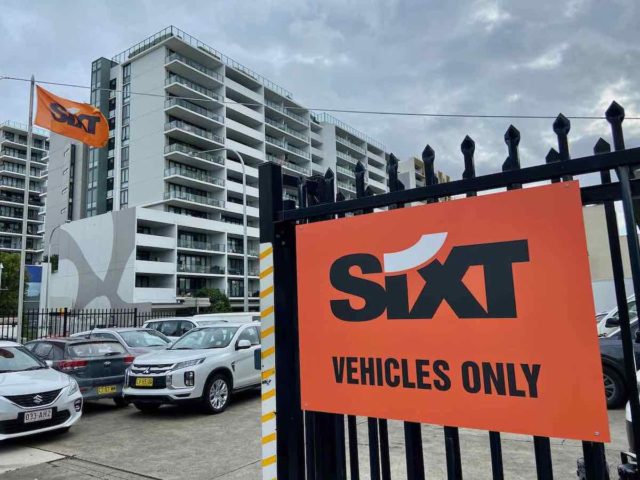 Does Thrifty Allow Pets in Rental Cars?
Thrifty Australia up until recently stated in their online FAQs that pets are not allowed to travel in any Thrifty rental vehicles, with the only exception made for service animals. They also stated "cleaning fees may apply at the discretion of each Thrifty location if pet hair or other material is found in the vehicle".
The latest version of their FAQ no longer makes any mention about pets in their cars, being either prohibited or allowed. The latest terms and conditions simply states that a Cleaning Fee may apply for multiple reasons, including "dirtiness or smell caused by having an animal in the vehicle excluding registered service animals".
The Verdict: Probably not, but check with the location you are using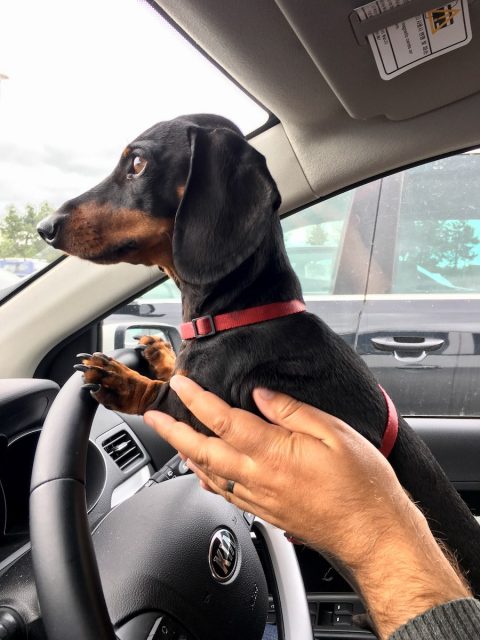 Alternatives to Renting a Car
There are a couple of alternative options that you may want to consider, instead of finding a pet-friendly rental car.
For starters, check whether GoGet or another car sharing scheme is in operation in the area you will be visiting. With GoGet, pets are allowed in selected vehicles that have been designated as pet-friendly, usually vans. Previously, pets were also permitted in any vehicles in a carrier, but I can't see this exception any longer. Read more about GoGet's pet policy.
Secondly, you might be able to get by using an Uber or three. On Uber, select to book an Uber Pet ride. This option is available in most Australian cities for about $6-7 more than a standard UberX trip. Up to one pet is allowed (at the discretion of the driver), with no size or breed restrictions.
The other alternative? Honestly, I must admit that as a pet owner, there is a huge advantage in Australia in buying a car, such as on this website. If you have your own car, no one can stop you from transporting your pet in the car.
Tips for Renting a Car with a Pet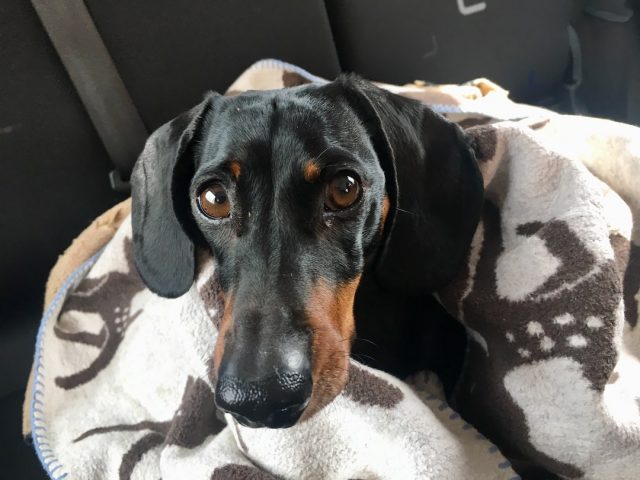 If you do end up renting a car with your pet (or using one of these alternatives options), keep the following in mind:
In most parts of Australia, it is illegal to carry a pet unrestrained. At the least, use a simple seatbelt attachment that can be secured to your pet's harness. Alternatively, use a crate for your pet.
Treat the car as if it was your own, or even better than your own. Don't allow your pet to get in the car when muddy or sandy after a visit to the beach. Use a blanket, towel or bed so they aren't sitting on the seats, especially if they tend to shed.
Before returning the car, check it over to ensure it is clean. If there is pet hair, stop by a service station or car wash to vacuum the interior of the car.
Ideas for Dog-Friendly Road Trips in Australia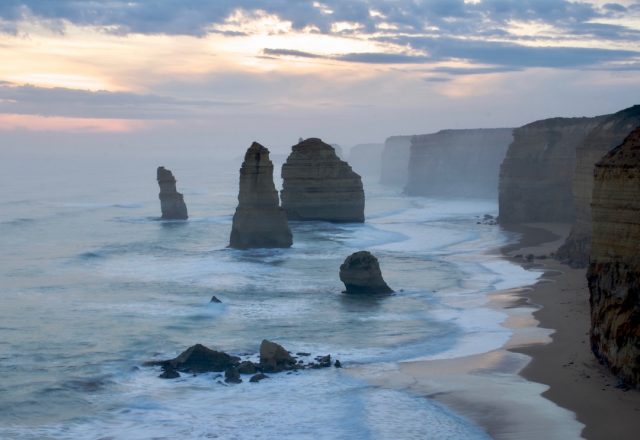 Now that you have a car sorted, here are are some ideas for dog-friendly road trips in Australia:
You May Also Like
Inspired? Pin this to your Pinterest board!