Travelling internationally with pets is a big step, even if you've travelled with your pet close to home before. From vaccinations and paperwork requirements, to transport options and investigating how dog-friendly your destination is, follow my tips for travelling abroad with a dog.
1. Research Pet Travel Rules Carefully
Just like humans have different visa requirements for travelling to different countries, there are also a range of international pet travel requirements. Your pet may require specific vaccinations, plus a pet health certificate is often required. The combination of vaccination certificates and health certificates is often referred to as a "pet passport".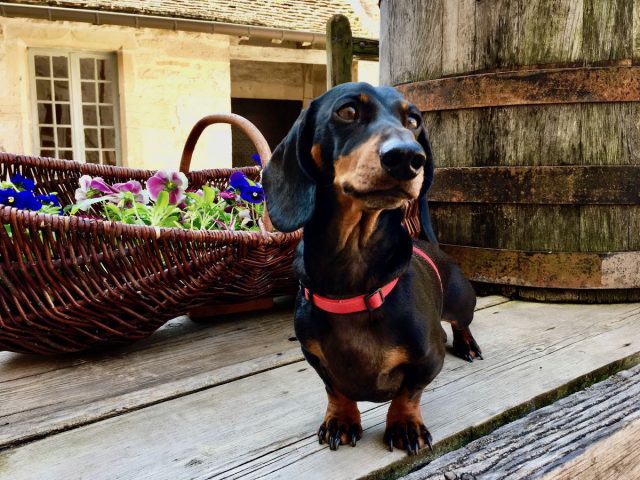 Sometimes the rules for travelling internationally with a dog are quite simple. For instance, if you're travelling within the EU, it's quite simple to travel between EU countries with a dog. Generally, your dog only requires a microchip, pet passport and valid rabies vaccination, plus a handful of countries require a worming treatment administered by a veterinarian.
However, there are some countries that require a stay in quarantine for pets arriving in the country. Some of the countries that commonly require quarantine include Australia, New Zealand, Singapore, Hong Kong, Japan, Hawaii, and many other island nations. Sometimes there are exceptions, or steps you can take to skip quarantine. I have more information on my guide to quarantine.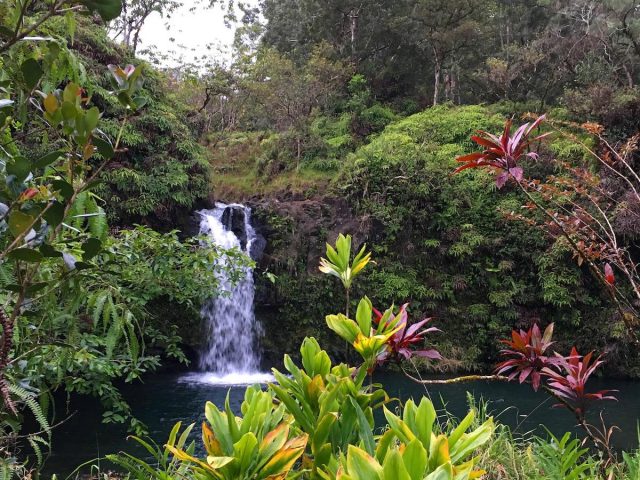 Don't also forget to check if the country you are leaving has export requirements for pets. Both Australia and Italy, and a number of other countries in Asia and the Americas, require you to get an export permit certificate. It's best to find out in advance before you arrive at the airport!
2. Make Sure Your Dog has the Required Vaccines
The most commonly required vaccine for pets to travel internationally is the rabies vaccine. In parts of the world where rabies is found, a rabies certificate is usually required to enter the country. A rabies vaccine is also usually required to travel to rabies-free countries, unless you are travelling from another rabies-free country.
Some countries additionally require your pet to have a rabies titre test. This test checks the level of rabies antibodies in the blood of your pet, an additional confirmation that they have been adequately vaccinated.
A rabies titre test is required for dogs and cats to travel to Australia from most countries. The test is also required for pets to enter the European Union, except from a list of exempt countries.
For further details on entry requirements, reivew the:
3. Investigate Your Transport Options
The easiest way to travel abroad with a dog, especially a larger dog, is to simply hop into your car and drive across the border. Failing that, a short ferry trip, where you dog can either travel on the outdoor deck or stay in a kennel or your car, or perhaps in a pet-friendly cabin on longer voyages, is also an easy option.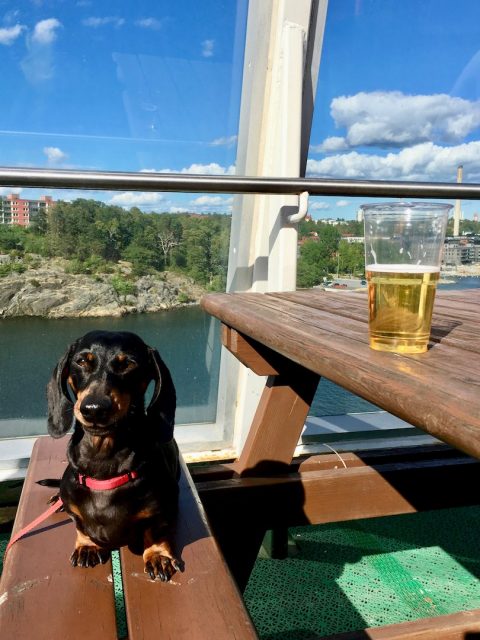 Flying internationally with a dog is a more complicated process, depending on the size of your dog and where you are located in the world.
Flying in the Cabin vs Hold
In some parts of the world, particularly in Europe and the Americas, smaller dogs are allowed to fly in the cabin on many airlines. Usually dogs are limited to a certain size, such as a weight of 8kg (17 pounds) or small enough to fit in a specific size carrier, and it helps if your dog is content to quietly sleep in their carrier.
For larger dogs and other parts of the world, dogs are usually required to fly in the hold. This is a more complicated process, at the least requiring a large crate for your dog, and for you to entrust them to airline staff.
Sometimes you're required to fly your dog as cargo, dropping them off and picking them up from the freight terminal, perhaps with the requirement to use a pet transport company, at great expense.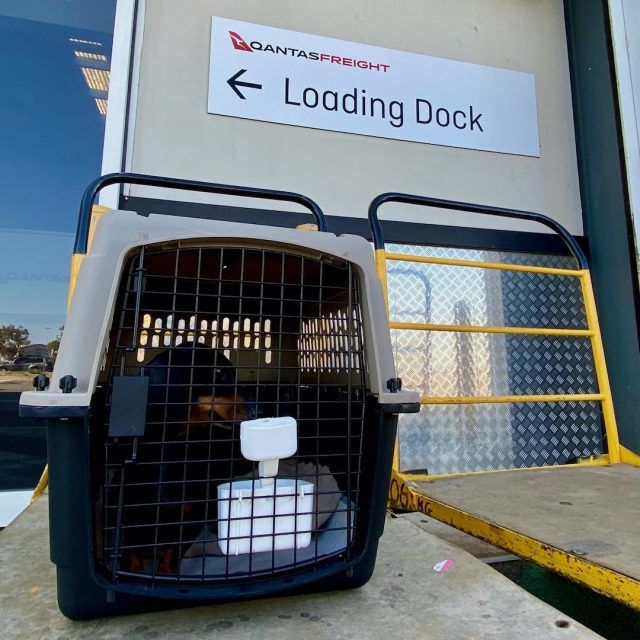 Not surprisingly, many pet owners aren't willing to fly their dogs in the hold. There have unfortunately been some incidents over the years. In particular, short-nosed dogs are at higher risk and are often not accepted by airlines, plus it's more dangerous to fly during the summer months.
I agree that it's best to avoid flying with your dog in the hold on shorter holiday trips, only resorting to this for extended holidays or moving dogs overseas. This then rules out many international holiday destinations, where the only way of getting there is flying.
For more information, check out my guide to flying with a dog. Plus, double check the latest airline requirements, with some airlines reducing options for flying with pets in recent years.
Choosing Flights
If you are flying a long distance with your dog in the cabin, it's best to take into consideration what flights will be most comfortable for your dog, even if it's less comfortable for yourself. For starters, it's best to take a red-eye flight, flying at night, so that your dog is happy to sleep in the dimmed cabin and is less likely to need to empty their bladder.
If a layover is required, or it's easy to break up a long distance with a layover, try to choose a longer layover, such as a 24-hour layover. This will give everyone a chance to stretch and relax in between the flights, without the stress of making a connecting flight and toileting your dog.
I combined both of these choices when I flew from Athens to New York City with my dog. We firstly flew to Paris, much further west and where we could connect with a budget Trans-Atlantic flight. Then we flew to New York the following day in the evening.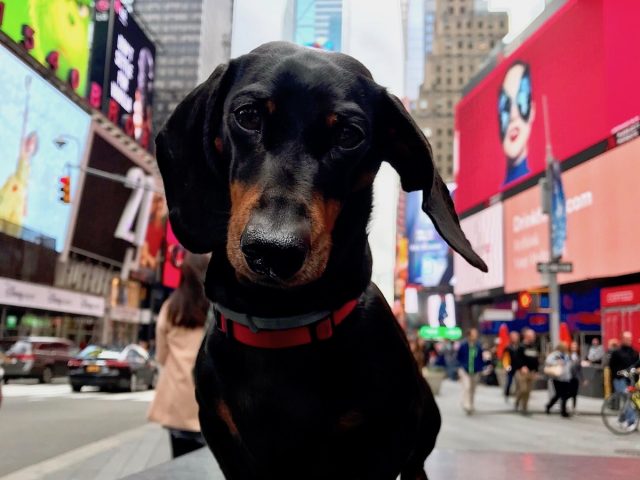 However, if you are leaving the airport in between flights, your dog will also need to fulfil the entry requirements for the transit country.
4. Consider Using a Pet Transport Company
As I mentioned above, if your dog is flying cargo you may be required to book your pet's flight through a pet transport company. However, there are also other reasons why you might want to use a pet transport company to travel internationally with your dog.
A pet transport company will be aware of the requirements for your pet to travel internationally, including paperwork and vaccinations. They can organise appointments with their own vets and supply crates for flying. Plus they will be familiar with the different airline policies, and know which are the best flights to take to your destination.
If you're travelling to a more difficult destination or you haven't previously travelled internationally with your dog, consider using a pet transport company to organise all or part of your pet's transportation, to make the experience less stressful.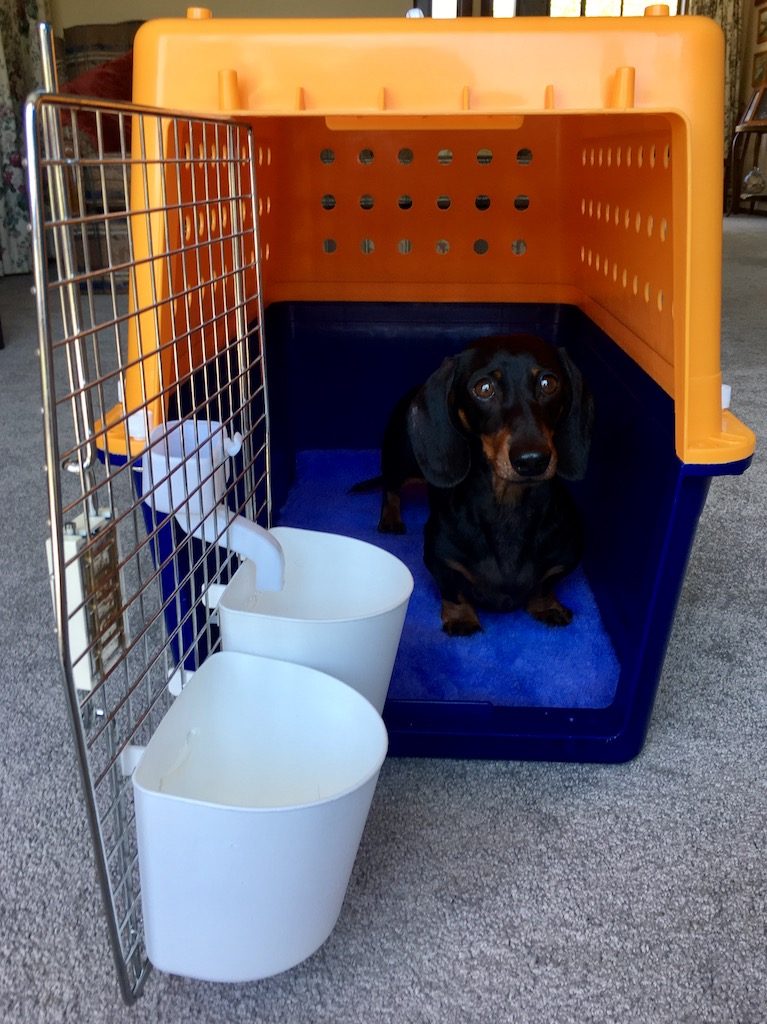 5. Train Your Dog First
Before travelling overseas with a dog, it's best to make sure that they're well trained. While travelling, a pet will likely encounter many different environments, from travelling on public transport to dining at cafes. No to mention the need to be well-behaved when staying at hotels or holiday homes, including not barking or having accidents.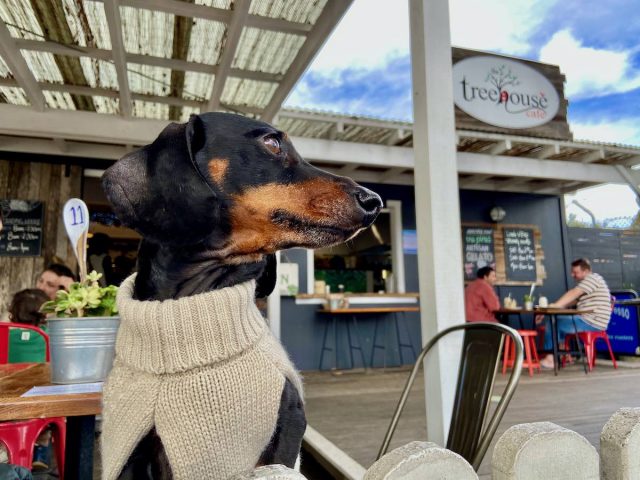 It's also best to crate train your dog well in advance before travelling, if they will be flying in a crate or travelling in a carrier bag on trains or ferries. Luckily my dog was crate trained as a puppy, so has always happily travelled in a crate, but you can also start this later in life.
Check out my guide on training your dog, including crate training.
6. Research Dog-Friendly Options at Your Destination
Before your make any bookings, start researching dog-friendly options at your planned destination, including both accommodation and what you plan to do.
The amount of dog-friendly accommodation options varies greatly around the world, even between countries with shared borders. While travelling around Europe, I investigated the percentage of pet-friendly hotels in different cities, finding huge differences.
If not many pet-friendly hotels are available, you may want to consider a different type of accommodation, from a holiday apartment to camping. If there's no suitable dog-friendly accommodation at your destination, you may need to reconsider your holiday.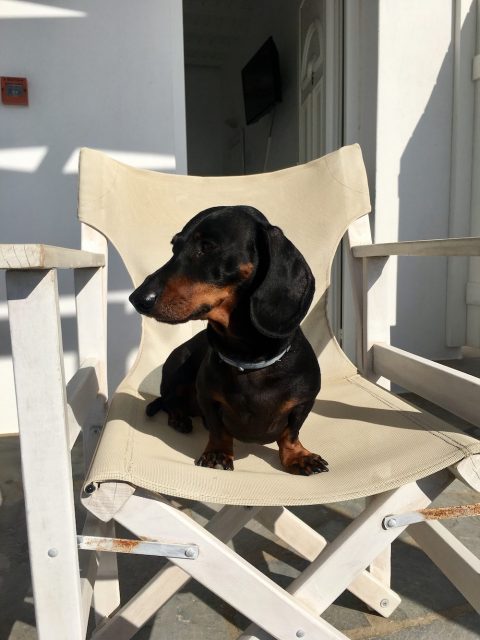 Due to the smaller range of dog-friendly accommodation, I always recommend pre-booking your accommodation when travelling with a dog. Now is not the time to just turn up and find something when you arrive!
By investigating dog-friendly options in advance, you'll also avoid the surprise of finding that something you had planned to do isn't dog-friendly. The rules for national parks in particular vary greatly, and some parks don't allow dogs.
7. Buying Food for Your Dog
While it's best to bring along your own dog food when travelling, so that a change in diet doesn't upset their stomach, this isn't always permitted and if you're travelling for a longer period you'll certainly need to buy more food at some stage.
Before you go, research whether you can take your own dog food. For instance, I've been told that when travelling to Mexico, you are only permitted to bring in enough food for one day. If you feed your dog fresh, raw meat, you're also more likely to encounter restrictions.
Also try to research what pet food brands are sold in the country you're visiting. Many of the larger brands are available in long list of countries, so you may be able to feed your dog the same brand as at home. A long list of languages on the packaging is a clue! For this reason, I started feeding my dog Royal Canin when we were travelling.
In my experience, it's best to look for larger pet stores if trying to buy a specific brand of food abroad. In Europe, there's also many small pet stores that have a very limited range. Alternatively, you could shop online for a larger variety, if you can receive packages.
Buying smaller bags is best if you're got upcoming flights or trips on public transport, although you'll need to buy pet food more often.
You May Also Like
Inspired? Pin this to your Pinterest board!