Victoria is one of the best states in Australia to travel in with a dog, whether you're originally from the state or just passing through on a road trip. In my experience, Victoria is a very dog-friendly state, with plenty of things to do with your pup, and the best access to public transport for pets anywhere in Australia.
Whether you're looking for ideas for your next weekend away with your dog, or are putting together a bucket list of everything you want to do in the state, check out my list of holiday ideas, plus my guides to specific towns and regions of Victoria.
Start planning your dog-friendly holiday in Victoria…
Dog-Friendly Holiday Ideas for Victoria
Looking for some ideas of what to do in Victoria with your dog? Check out these dog-friendly suggestions to add to your list…
#1 Explore Inner City Melbourne
Don't discount the idea of exploring the inner city of Melbourne with your dog. There's plenty of dog-friendly things that you can do, from checking out the lane ways full of street art to strolling along the Yarra. In the Botanic Gardens, you can even go punting on the lake with your dog. Or hire your own boat on the Yarra.
With dogs of all sizes allowed on the trains in metropolitan Melbourne, it's easy to get to the city centre with your dog, especially on weekends outside of peak periods. Small dogs in a carrier bag can also enjoy the free city centre trams with you.
And if you want a change from the city laneways, head a short distance down to St Kilda, where there's dog-friendly beaches, cafes, markets and more.
#2 Enjoy a Pet-Friendly Staycation
The Melbourne CBD is also home to some luxury hotels that have rolled out the welcome mat for four-legged guests. Rather than just visit the city on a day trip, perhaps stay for the night or the whole weekend?
Choose between a stay with your dog at the Langham, the W, the QT or Laneways by Ovolo. Note that some hotels do have size restrictions, plus direct bookings with the hotel are often required. For a full listing of pet-friendly places to stay, check out my guide to dog-friendly hotels in Melbourne.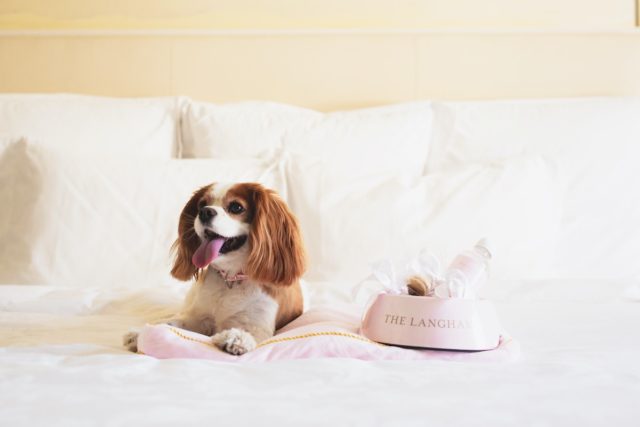 #3 Go Wine Tasting
Victoria is home to some of the best wine growing regions in Australia. And if you're planning on visiting some wineries to enjoy a taste and buy a dozen or two, there's no need to leave your dog behind, with many cellar doors welcoming dogs, whether inside or at their outside tables.
Just outside of Melbourne, head north to the Yarra Valley for the day or the weekend, where there's plenty of dog-friendly wineries, even the option to enjoy a private wine tour with your dog in style. Alternatively, head to the Mornington Peninsula, or in the High Country visit one of the wineries around Beechworth or Bright.
#4 Hike With Your Dog
There's nothing better than skipping your usual walk with your dog and going hiking somewhere new with them for the first time. So many places to explore and smells to sniff!
While many of the most popular hikes in Victoria are located in national parks, there's still plenty of dog-friendly hikes that you can do together, often in Victoria's dog-friendly regional parks. For some ideas, check out my list of some of the best dog-friendly short hikes in Victoria. And if it's been raining lately, it might be time to check out a dog-friendly waterfall!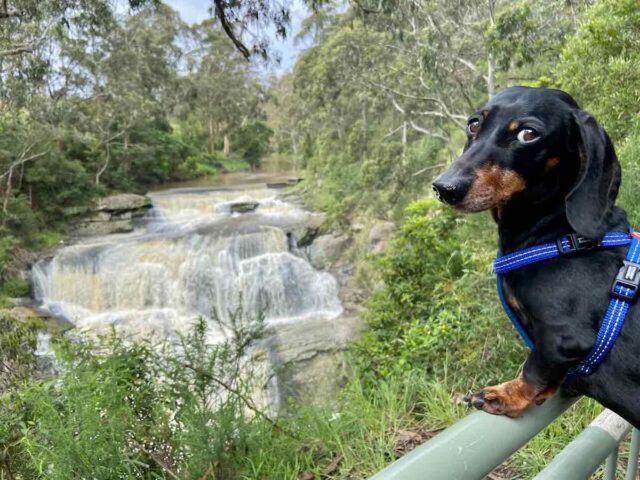 #5 Explore Victoria's Rich History
The state of Victoria has a rich history and there's many well-preserved historic towns and cities that you can visit, naturally with your dog at your side. Choose between gold rush cities (and ghost towns) or river ports on the Murray River.
Some of my favourite dog-friendly historic spots around Victoria include Echuca (explore the historic port precinct and take a paddle steamer ride with your dog), Bendigo (dogs are allowed on the Vintage Talking Tram and above ground at the former Central Deborah Gold Mine), Beechworth (check out the gorgeous sandstone buildings including the lock-up where Ned Kelly was held) and Walhalla (dogs are welcome on the historic trains rides and on the underground mine tours).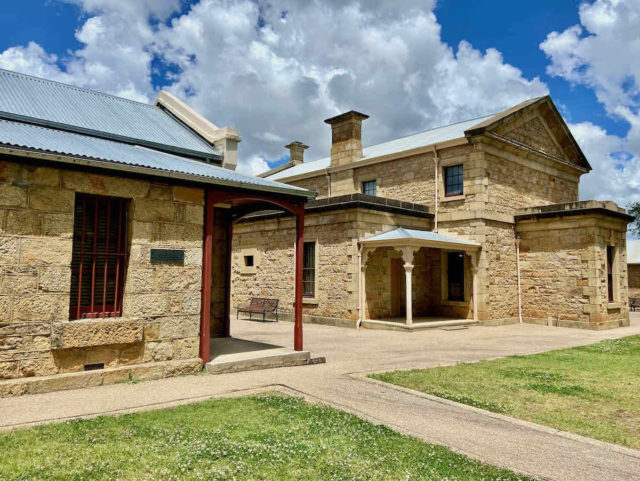 #6 Enjoy an Historic Train Ride
Speaking of train rides, the Walhalla Goldfields Railway isn't the only pet-friendly historic train ride in Victoria, with the state home to many of the historic train rides that allow dogs in Australia.
If you're interested in a different day out with your dog, also look into the pet-friendly options for the Victoria Goldfields Railway Steam Train at Castlemaine, the Daylesford Spa Country Rattler and the regular pet-friendly trips on the Puffing Billy Railway through the Dandenong Ranges.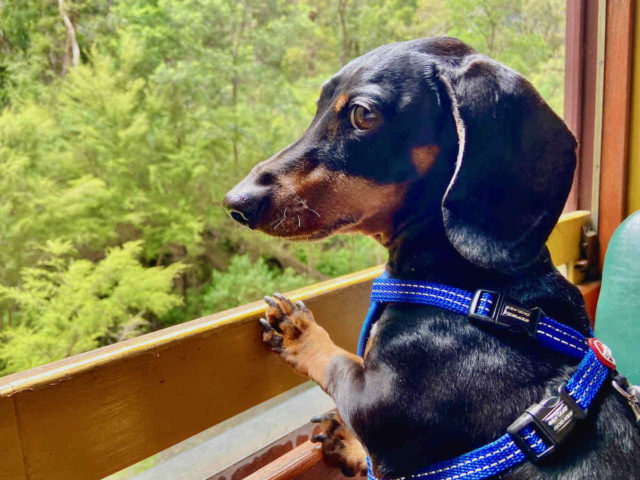 Pets on Public Transport in Victoria
Victoria is the most pet-friendly state of Australia when it comes to allowing pets on public transport. While most Australian states ban all pets from public transport or just allow pets onboard in limited scenarios (such as small pets in carrier bags on buses), Victoria frequently allows pets onboard public transport services.
The most pet-friendly public transport option in Victoria are the metropolitan trains in Melbourne. As well as small animals in a container, larger dogs wearing a leash and muzzle are also permitted, with just the recommendation to avoid peak hour (7am to 9am and 4pm to 6pm on weekdays).
It's actually possible to leave your car behind and travel around Melbourne on trains with your dog! However, when it comes to trams and buses, only small pets in a suitable container are permitted – skip trams and buses if you have a larger dog.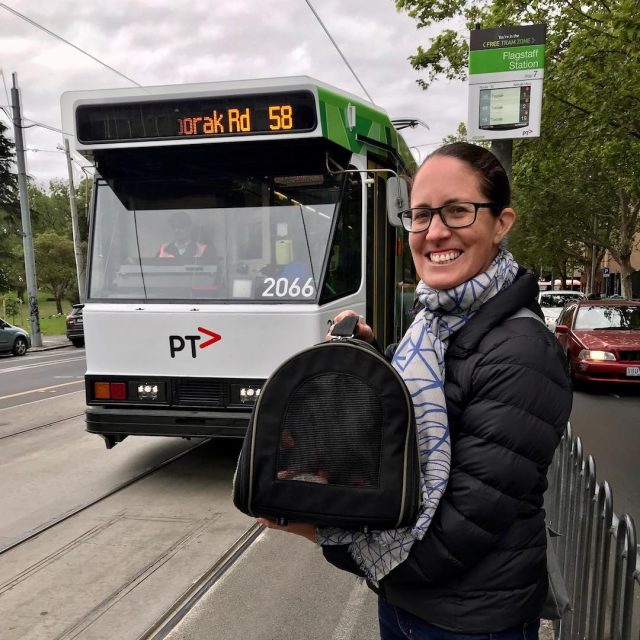 If you have a small pet, it's also possible to travel to regional Victoria using public transport. Small pets in a suitable container are allowed on the V/Line train services. Note that pet containers are required to be stored in the luggage storage area on VLocity and Sprinter trains, or the conductor van on H Set and N Set trains, with off-peak travel recommended.
V/Line trains head to destinations right across Victoria including Geelong, Macedon, Ballarat,, Bendigo, Echuca, Wangaratta and more. Check out the network map. Just make sure that you choose a train rather than coach service, and coach replacements are not in operation – pets are not allowed on V/Line coaches.
Dog-Friendly Guides to Victoria
I've put together a number of dog-friendly guides to Victoria, covering everything from dog-friendly beaches and walks, to guides to many of the cities and regions that we visited. For more information, including recommendations for pet-friendly accommodation and dining options, check out these guides.
Around Melbourne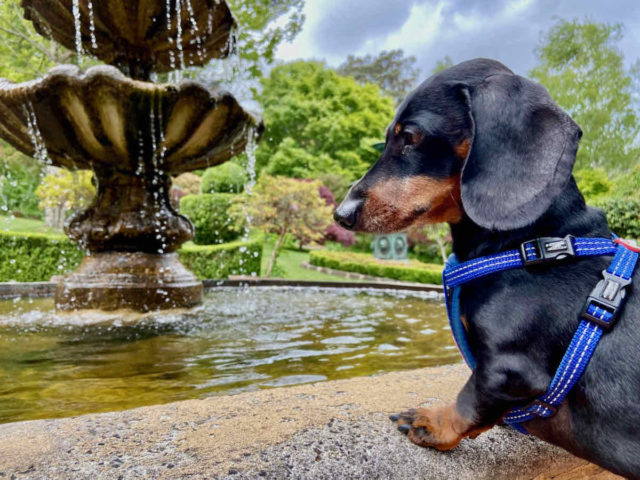 Explore Melbourne and the surrounding areas, perfect for a day out or weekend away…
Coastal Victoria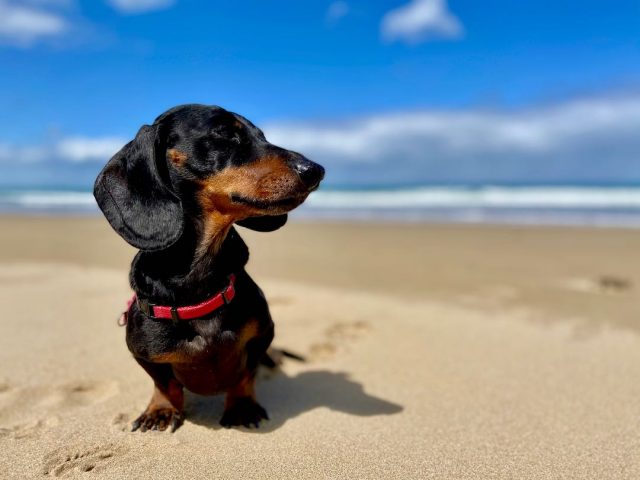 Head east or west along the coast of Victoria with your dog…
Country Victoria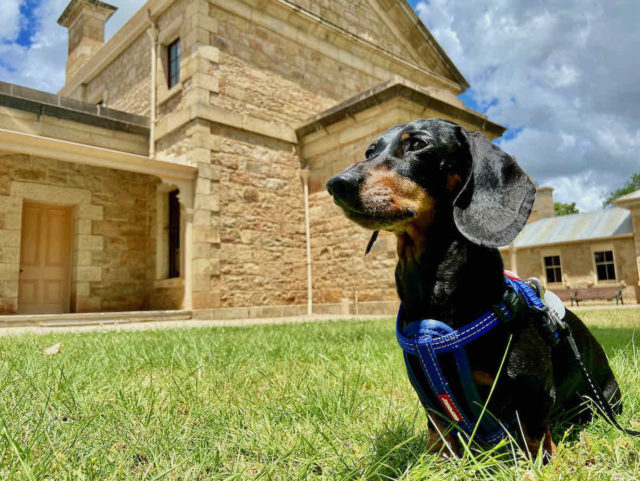 Head inland in Victoria to the countryside for plenty of dog-friendly things to do…