A dream trip for many Australians is to complete a Big Lap around Australia, or at least part of one. But what about if you have a dog (or multiple dogs)? Does this mean that you need to stay at home and restrict yourself to short holidays with your pet, or even leave your pet behind?
Like many dog owners, I was apprehensive about long-term travels with my dog around Australia before I gave it a try. But after completing my own Big Lap with a dog, I recommend that you give it a go! Here's some tips for how to travel around Australia with your dog…
The Best Dog-Friendly Setup
Most travellers planning on completing a Big Lap around Australia have their own caravan, campervan or motorhome, or perhaps a tent, with roof-top tents particularly popular given the rough terrain around much of Australia for camping.
This is the ideal set-up for travelling around Australia with a dog. It's far better than relying on finding dog-friendly motels and cabins along the route, which are often scare and need to be booked ahead, meaning you can't be flexible.
If you have your own accommodation, whether on wheels or in the form of a tent, you can instead stick to staying in dog-friendly caravan parks and campsites, of which there's plenty around Australia.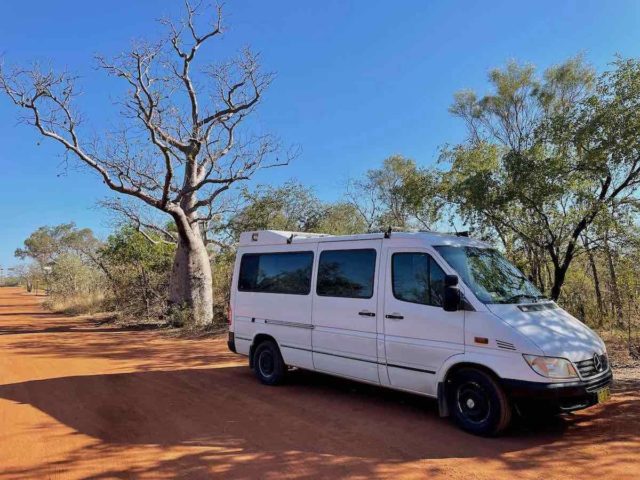 Don't forget to make sure your dog is safely restrained in your vehicle before setting off. A seat belt attachment for dogs is one easy option. If you're travelling in a campervan and don't have any spare seats, find somewhere else to securely attach your dog, for both their safety and your own.
Finding Dog-Friendly Accommodation
If you're travelling with your own campervan, caravan or tent, there's a wide variety of pet-friendly accommodation available throughout Australia.
In my estimation, about three quarters of caravan parks in Australia these days allow dogs, although there are often annoying black out periods during the summer school holidays, plus many parks limit the number of pets per site to one or two.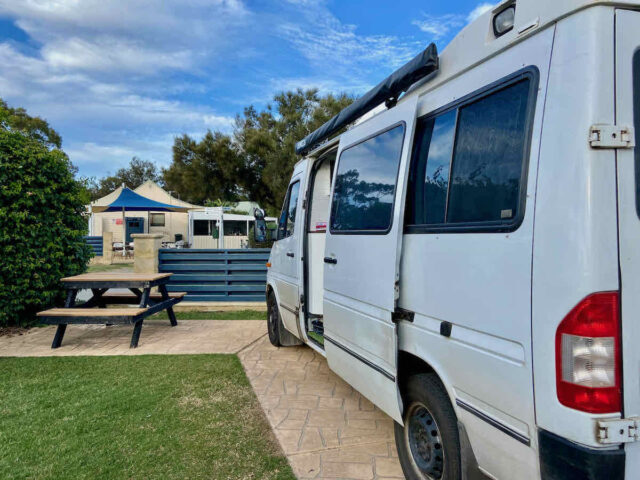 Also keep in mind the many showgrounds located around Australia that have their own attached campground. While usually only offering basic facilities (just power and water, plus amenities, forget about swimming pools and jumping pillows), they're nearly alway pet-friendly and also affordable.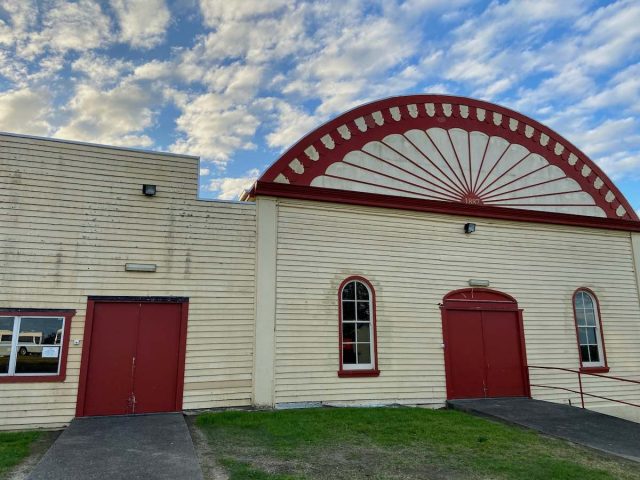 Another option are the many free and cheap campgrounds throughout Australia. While national park campgrounds are usually off limits, many state forests and local councils offer alternative facilities. There's also roadside rest areas in some remote parts of the countries that permit overnight stays.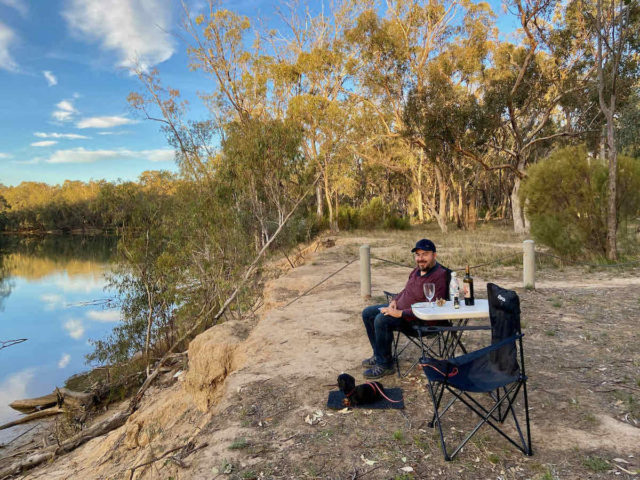 To easily find out about the dog-friendly caravan parks and campsites in the areas that you'll be travelling through, I recommending paying for and downloading the WikiCamps app. There are filters for both pet-friendly and seasonal pet-friendly options.
I've also put together some guides to extra dog-friendly caravan parks around Australia:
And some great dog-friendly campsites:
Dealing with National Parks
One of the biggest concerns of travellers in Australia with pets is how to deal with the many national parks throughout the country, home to some of the best sights in Australia and normally a key part of an around Australia road trip.
Most national parks are off-limits to dogs, although you can still drive through them on public roads with your dog in your vehicle without stopping. There are only a small handful of national parks that allow dogs in some areas, mainly in South Australia and Victoria.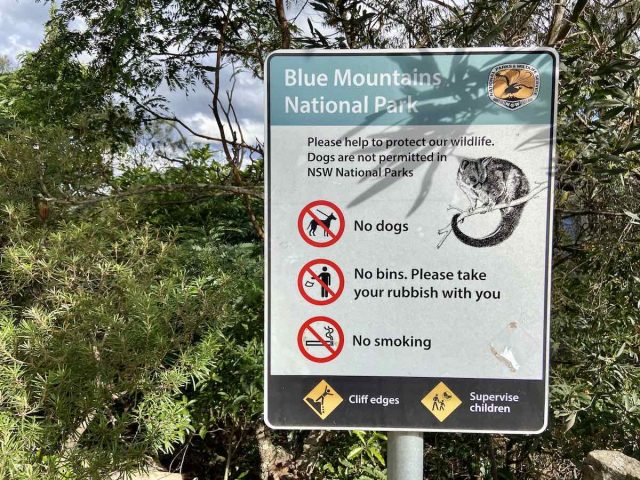 One solution is to limit the number of national parks that you visit on your Big Lap. Find other natural sites that you can visit with your dog, whether regional parks in NSW and Victoria (although double check first), state forests in many parts of the country, and even some wonders located outside of national parks, such as Wave Rock in Western Australia.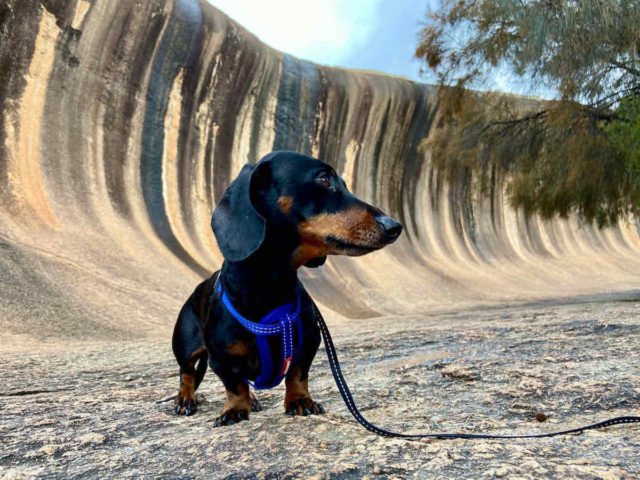 Consider leaving some parks for future trips, or skipping them if you've previously visited them without your dog. This was the case for my partner and I in the Top End – we skipped Kakadu and Litchfield after visiting both on a previous trip without our dog.
However, you'll still want to visit at least some national parks on your Big Lap. In that case, look into dog sitting and other alternatives.
Dog Sitting & Other Options
Whether it's national parks or other sightseeing attractions, when travelling with your dog for an extended period you'll like make use of pet sitting and other alternatives occasionally. We tried to minimise it on our trip, but still used these options a handful of times.
If your pup is happy being around other dogs, there are often kennels or pet resorts that you can book your dog into for the day, especially in more populated areas. Many vets also have kennels onsite, that you can book for the day.
You can also find a sitter just for your dog. A popular website to find pet sitters is Madpaws, although in remote areas there are likely to be no listings. In this case, enquire at the caravan park or local information centre for a list of local pet sitters. There's also the option of swapping sitting duties with other dog owners at caravan parks.
If you've run out of options, or just want pet minding for a brief period, my husband and I have also taken turns visiting attractions, while the other looks after our dog. There's usually a way to make it work!
Dining Out with Your Dog
When travelling on a long trip, we've often self-catered for many of our meals, cooking in our van or a convenient camp kitchen. After all, there's many campsites where there's no other option around…
However, you'll likely want to eat out at least some of the time. The rules when it comes to dining out with a dog are consistent across Australia (and New Zealand). Dogs are permitted in outdoor dining areas of cafes and restaurants, although the final decision is up to the owners.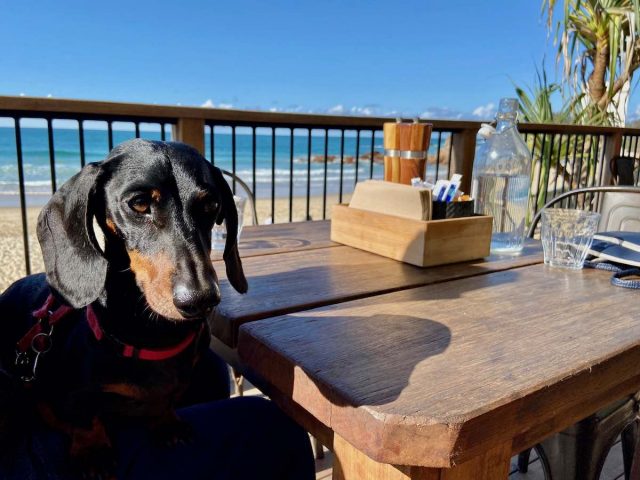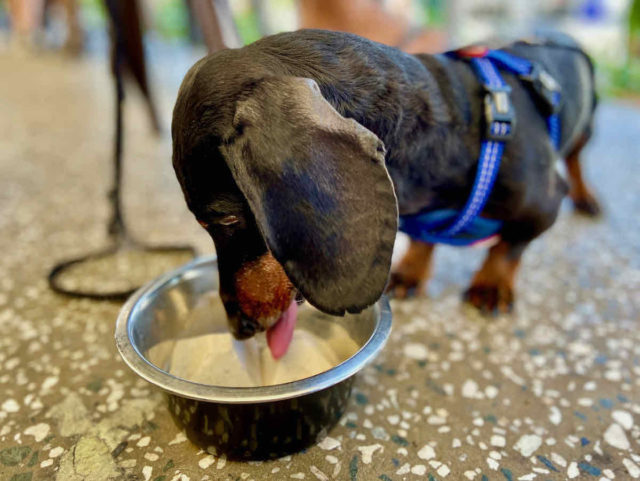 Most cafes with outdoor tables and beer gardens in pubs will allow your dog to join you, but not always. There's some roadhouses where dogs are prohibited to join you, with no alternatives around, although I feel that this is becoming rarer.
Always check in advance before taking a seat, and be prepared to look around or ask others for recommendations. Naturally, keep your dog leashed and under your control, so that ideally bad behaviour doesn't result in the rules being changed for dog owners in future.
Buying Dog Food
On short trips with your dog, it's easy to pack enough food for your entire trip, so that you don't run out along the way, unless you miscalculate.
However, if you're travelling for multiple months, there's no way you can pack enough food, unless you have a lot of storage space or a very small dog. You'll undoubtedly need to stock up on dog food, and perhaps other pet supplies, along the way.
Plan in advance and don't leave buying dog food until the last minute, when you may be in a remote area with none of your dog's usual food available. Changing food suddenly can cause upset stomachs, not ideal when your dog is spending a lot of time in your vehicle.
I recommend searching ahead for pet stores with a wide selection. In particular, when travelling with my dog I often use click-and-collect. That way they definitely have my dog's food in stock and set aside for me, and won't be out of stock when I arrive.
Keeping Your Dog Safe
If you're travelling all the way around Australia with your dog, you'll likely run into some dangers that aren't present closer to home, from crocodiles and cane toads, to various types of ticks and diseases.
One of the biggest concerns that travellers have is 1080 baiting, used to kill feral animals in Australia but also lethal to pet dogs. Look for signs about its usage when travelling in rural and remote regions, although it's also likely used close to your own home. (For example, many nature reserves in Sydney use it intermittently.)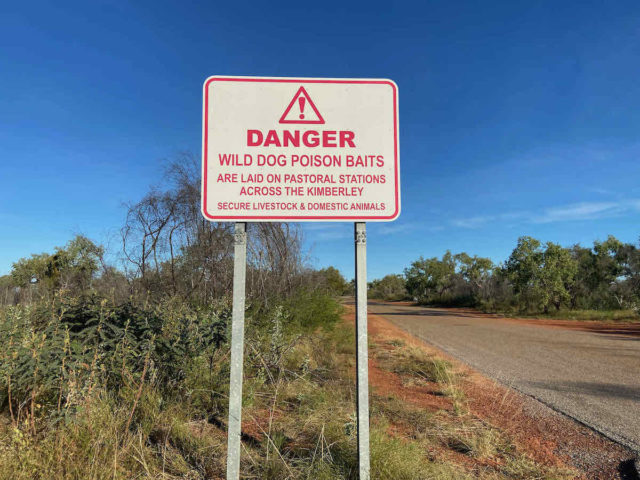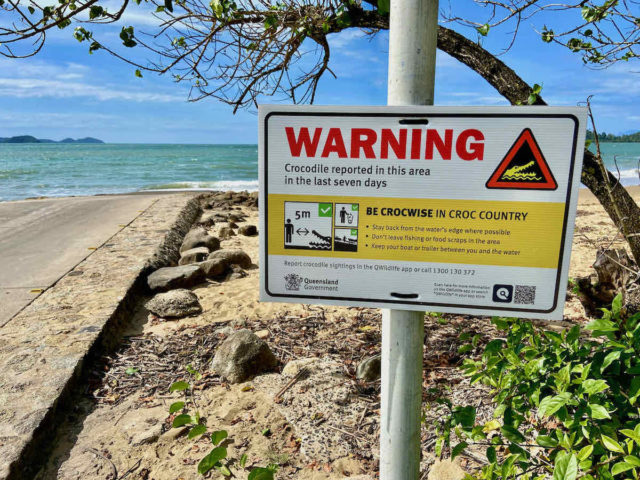 There's a lot of steps that you can take to keep your dog safe from the various dangers, from tick preventative treatments and collars, to simply reading the signs and keeping your dog leashed and possibly muzzled. There's no need to leave your dog behind!
I recommend that you read my detailed guide on keeping your dog safe while travelling in Australia.
Crossing State Borders with a Dog
Generally, there aren't any requirements for taking dogs across state and territory borders in Australia when completing the Big Lap with a dog. The one state that has biosecurity requirements for dogs is Tasmania.
Before crossing to Tasmania, your dog will need to be treated for the hydatid tapeworm and inspected for ticks. This will be checked when you check in with the Spirit of Tasmania ferry. Check out my Tasmania guide for the latest information.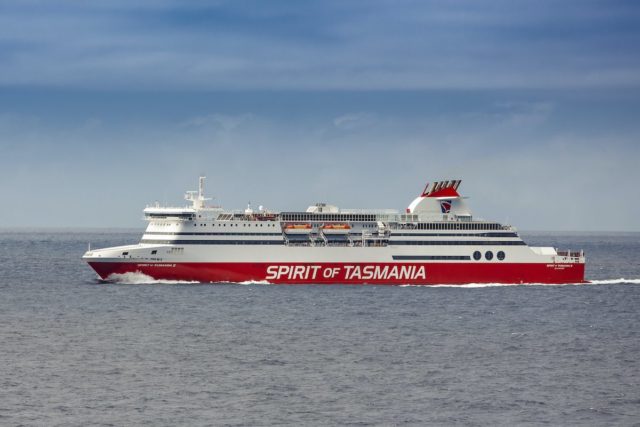 Keep in mind though that some other states (and areas within states) have restrictions on fruit, vegetables and other food products, including honey. Check the latest interstate quarantine rules so you're not caught out and need to chuck out the contents of your fridge, and potentially receive a fine.
Dog-Friendly Guides to Australia
There's no shortage of things that you can do around Australia with your dog, from dog-friendly beaches and hikes, to even historic train rides and boat cruises.
Check out my guides to each state and territory, that also have links to guides to individual destinations in each:
In particular, add some of these to your bucket list to do with your dog: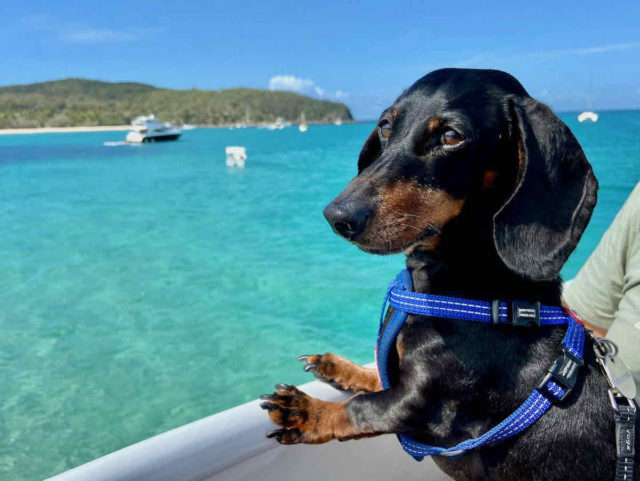 I've also put together some guides to road trips on particular highways, especially if you're only wanting to make quick stops along the way:
Have a great time on your Big Lap around Australia with your dog!
You May Also Like